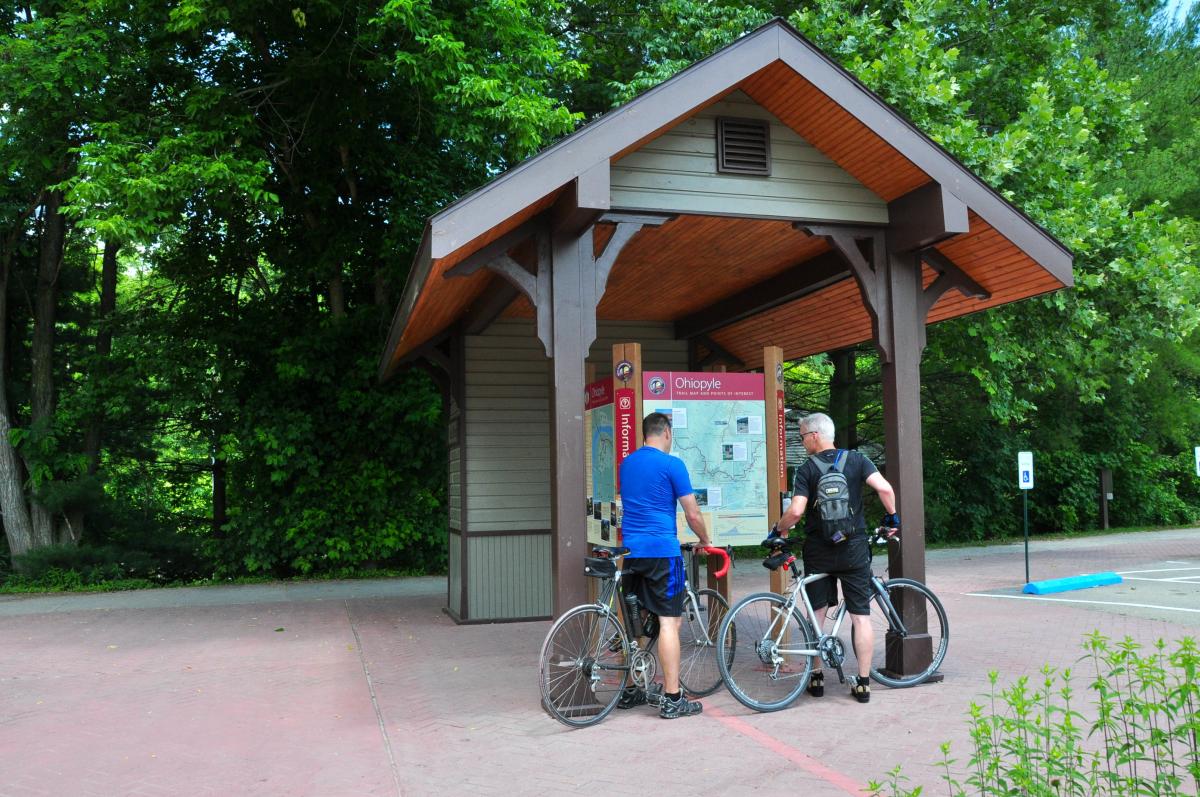 For Thrillist by Julianna Bagwell
Day-to-day city life can make it difficult to remember just how wonderful watching stars in the middle of the country actually is -- somehow, gazing up at a smog-filled sky pierced by police sirens just isn't quite the same. Unless your many years of city living have turned you into an emotionless industrial robot, there's a good chance that this list of weekend-worthy ventures will leave you jonesing for a road trip full of the hikes, antiquing, and Amish Dutch delicacies (scrapple, anyone?). Where better to experience Pennsylvania than these small towns across the state?

Ohiopyle
Why it's so great: The name Ohiopyle is derived from a Lenape phrase ahi opihəle meaning "it turns very white," which refers to the dozens of frothing waterfalls that fill this region. The town of Ohiopyle is a permanent home to less than 100 people year round, but it's one of Pennsylvania's most sought-after tourist spots. The surrounding state park is comprised of over 20,000 acres of hiking, natural water slides, and endless wilderness. Whether you're looking to take a guided bike tour, challenge yourself with paddle boarding, or try your hand at fly fishing, Ohiopyle Trading Post and Wilderness Voyagers both offer a multitude of services as well as guided whitewater rafting for all skill levels.
Cucumber Falls is great for an easy hike and camera-worthy views, and although you could easily waste away a whole weekend tumbling down natural waterslides, no one should come to this part of Pennsylvania without visiting what the Smithsonian has deemed one of 28 places to visit before you die. Fallingwater is an organically designed home brought to life by Frank Lloyd Wright. Built partially over a waterfall, the innovative structure is built to complement its surroundings, and is a must-see feat of 20th-century architecture.
Must-eat foods: Apple dumplings from Ohiopyle Bakery & Sandwich Shoppe; fried pickles at Falls Market; freshly baked sourdough bread at Bittersweet Cafe.