Trib Live: by Debora A. Brehun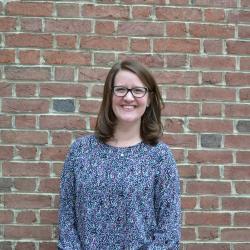 Anna Weltz has been appointed director of public relations
at the Laurel Highlands Visitors Bureau.
"Anna comes to the Laurel Highlands Visitors Bureau with a
deep background in the communication of ideas across
media and cultures," said Renee Seifert the bureau's president. "She will play a key role in strengthening and
enriching how we communicate travel and tourism opportunities in the Laurel Highlands and how we engage
with audiences locally and nationally."
Weltz will oversee the planning and implementation of strategic media relations, communications and other
outreach efforts for the visitors bureau, under the leadership of Kristin Ecker, vice president of marketing and
communications.
Weltz brings her many experiences within the Laurel Highlands area to the new position.
"I experienced working in the tourism industry within the tricounty
area during my eight years at Seven
Spring and Hidden Valley," Weltz said. "I have gained a familiarity with a number of visitor bureau partners,
their offering and the impact tourism has on our area."
Weltz moved to Laughlintown in 1999 where she resides with her husband, Heath, and daughter, Emily, 4,
but said she spent her life traveling all around the world, as a member of a military family.
Weltz said he has had ties to the Laurel Highlands since her childhood, when she would visit her
Visitors bureau names public relations exec
Submitted
Anna Weltz
Return to Story Print This Page Larger text Smaller text
grandparents who lived in Ligonier. She said it was an easy decision when it came time to choose where she
wanted to go to college.
She chose Indiana University of Pennsylvania and stayed with her grandparents throughout her college
years. She earned a bachelor's degree in journalism with an emphasis in public relations.
Her first job was at Idlewild Park.
"If you live in Ligonier, you have to work at Idlewild," Weltz said.
Weltz worked at Laurel Valley Golf Club for six seasons before graduating from Indiana University of
Pennsylvania and worked at the Greensburg Country Club before taking a position as communications
manager at Seven Springs Mountain Resort. During her time at the resort, she was responsible for publicity
and strategic messaging for a full range of activities, events and amenities. Weltz was named executive
director for the Ligonier Valley Chamber of Commerce on May 18.
Weltz said she always wanted to work for the Laurel Highlands Visitors Bureau.
"I have always worked in travel and tourism since moving here in 99 while in college, When I was studying
journalism and public relations in college, I would daydream about one day working for the LHVB," Weltz
said. "My time at Ligonier Valley Chamber of Commerce provided me with increased opportunities and a
better understand of how tourism works in Ligonier. I am looking forward to sharing with contacts all over the
east coast and nationally the wonderful things in Ligonier and the rest of the Laurel Highlands."
Deborah A. Brehun is a staff editor for Trib Total Media. She can be reached at 7242382111
or
dbrehun@tribweb.com.