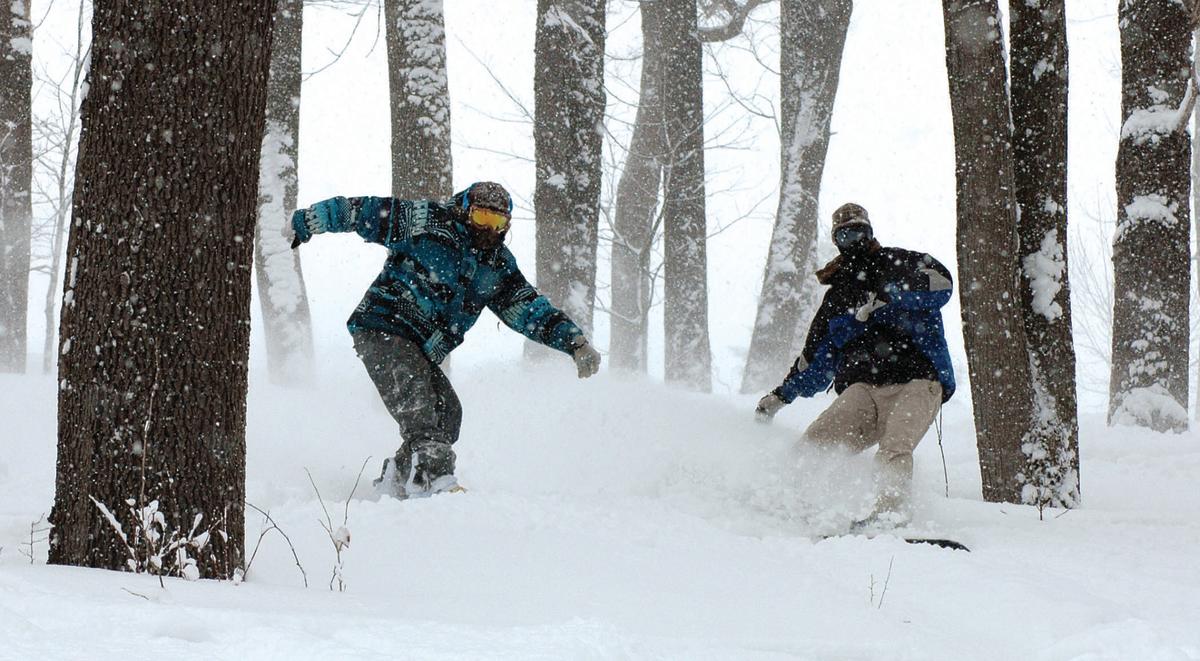 Somerset has been named one of the top small towns for adventure in the Mid-Atlantic and Southeast, and is the only Pennsylvania community in the running for the top spot, which will be determined by online voting.
Located in the beautiful Laurel Highlands, Somerset is one of 25 communities with a population between 3,001 and 16,000 to make Blue Ridge Outdoors Magazine's 12th annual list of Top Adventure Towns. The first round of voting for the contest begins Monday at https://www.blueridgeoutdoors.com/toptowns and runs through Aug. 22. The second round is Aug. 23-29 and the final round is Aug. 30-Sept. 6.
"We are fortunate in the Laurel Highlands to have several towns such as Somerset that offer a unique combination of outdoor adventure, small-town charm and top-notch lodging," said GO Laurel Highlands Senior Director of Creative Strategy and Marketing Laura Argenbright. "It is great to see Somerset being recognized for the exciting adventures it offers to outdoor enthusiasts from casual hikers to extreme mountain bikers and skiers. We encourage all to take the time to cast their vote to put Somerset over the top!"
Known as the "Roof Garden of Pennsylvania," Somerset is located about 15 miles from the top downhill snow skiing destination in Pennsylvania, Seven Springs Mountain Resort, as well as Hidden Valley Resort.
Excellent fishing, hunting, camping, cross country skiing and watersports activities are nearby, as Laurel Hill State Park, Kooser State Park, Laurel Summit State Park and Forbes State Forest are within a 15-mile radius, as are Quemahoning Family Recreation Area and Indian Lake. State Game Lands Nos. 50, 82 and 231 are all within a short drive.
The Laurel Highlands Hiking Trail is another easy-to-reach attraction from Somerset, as it stretches 70 miles from Ohiopyle State Park to the Conemaugh Gorge near Johnstown.
The Great Allegheny Passage biking trail that runs from Pittsburgh to Cumberland, Maryland, receives more than a million visits annually, with tourists from all 50 states and more than 35 countries taking advantage of the GAP. The Salisbury Viaduct, with its scenic vistas, consistently ranks as one of the most popular attractions on the 150-mile trail.
A little farther south lies Mount Davis, the highest point in Pennsylvania, and the Mount Davis Natural Area, which is home to more hiking opportunities.
Thirty miles away is Ohiopyle State Park, home home the busiest section of whitewater east of the Mississippi River, with rapids ranging from Class III to IV.
Abingdon, Virginia, which won last year's contest, is again in the running for the top spot, as are last year's runners-up, Bedford, Virginia, and Black Mountain, North Carolina. Virginia leads the way with nine nominations while North Carolina has 6. Georgia, Kentucky, Maryland, Tennessee and West Virginia have two apiece while South Carolina joins Pennsylvania with one.
Pittsburgh and Philadelphia each made the list for towns with a population of more than 75,000.
"The Blue Ridge is full of towns that offer an abundance of recreation opportunities and accompanying culture that supports the outdoors," said Jedd Ferris, Blue Ridge Outdoors Magazine's editor in chief. "We're excited for our readers to once again help us spotlight the region's best adventure destinations."
About Pennsylvania's Laurel Highlands
A magnificent mountainous region, the Laurel Highlands is an outdoors lover's paradise that spans 3,000 square miles in southwestern Pennsylvania. Located just an hour east of Pittsburgh, the beautiful four-season destination offers spectacular natural scenery, outstanding skiing, hiking, biking and golfing opportunities, historic sites and attractions, family activities and world-class resorts. Notable destinations within the region include four architectural masterpieces by Frank Lloyd Wright – Fallingwater®, Kentuck Knob, Mäntylä and Duncan House – as well as Nemacolin, Seven Springs Mountain Resort, Flight 93 National Memorial, Idlewild and Soak Zone, whitewater rafting in Ohiopyle State Park and much more.
Located within 200 miles of the major metropolitan areas of Pittsburgh, Baltimore, Cleveland, and Washington D.C., Pennsylvania's Laurel Highlands can be easily accessed from exits 67, 75, 91 and 110 of the Pennsylvania Turnpike.
Visitors to the Laurel Highlands can find information online at GoLaurelHighlands.com, facebook.com/laurelhighlandsPA and twitter.com/laurelhighlands or by calling 724.238.5661.
Established in 1958, GO Laurel Highlands, formerly known as Laurel Highlands Visitors Bureau, is the official destination marketing organization for Fayette, Somerset and Westmoreland counties in southwestern Pennsylvania.