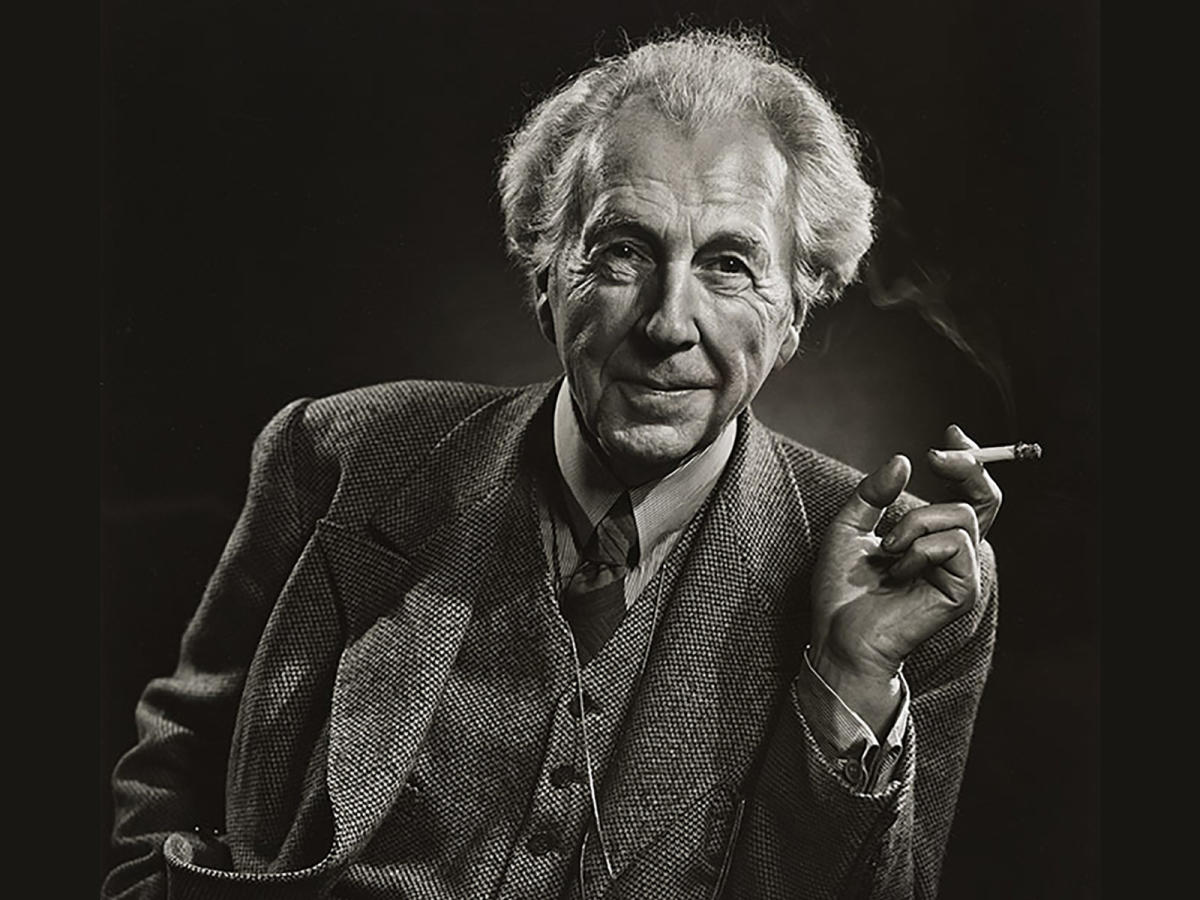 Explore the Epic Arc of the Legendary Architect's Career at Nine Classic Locations
LIGONIER, PA., (Aug. 18, 2021) – A consortium of Frank Lloyd Wright sites located in Western Pennsylvania and Western New York have joined forces, launching a road trip that illustrates the epic arc and grandeur of the legendary architect's career.
Beginning with his groundbreaking Prairie Style of the early 1900s through his visionary development of organic architecture in the 1930s at Fallingwater, just recently inscribed on the UNESCO World Heritage List, and concluding with one of his most breathtaking Usonian houses of the late 1950s, the Great Wright Road Trip gathers together one of the most representative and inspiring collections of his work in the United States. Visitors can also experience the working environment where Wright created many of his late-career designs -- the architect's San Francisco office has been reassembled and installed as a permanent exhibit at the Erie County Historical Society-Hagen History Center in Erie, Pennsylvania.
The partnering sites include:
Pennsylvania
Fallingwater (UNESCO World Heritage Site), Mill Run, PA
Kentuck Knob, Chalk Hill, PA
Polymath Park, Acme, PA
Hagen History Center, Erie, PA
New York
Blue Sky Mausoleum, Buffalo, NY
The Filling Station at the Pierce Arrow Museum, Buffalo, NY
Fontana Rowing Boathouse, Buffalo, NY
Graycliff, Derby, NY
Martin House, Buffalo, NY
"This road trip will change the way you see the world, inspiring you to think differently about how you live with art and nature," said Justin Gunther, Director of Fallingwater and Vice President of the Western Pennsylvania Conservancy. "As you travel between these architectural landmarks, which are regarded as some of Frank Lloyd Wright's greatest works, you'll explore the richness and breadth of the architect's work and gain an appreciation for the beautiful landscapes that inspired his designs."  
Located within an easy four-hour drive of each other, the nine locations tell the story of an American master's restless imagination and relentless innovation. It was in the Laurel Highlands of western Pennsylvania and on the edge of Lake Erie in and around Buffalo, New York, that this remarkable American architect found two of his greatest patrons and advocates: the Kaufmann family of Pittsburgh and the Martin family of Buffalo. Their support nurtured, sustained and inspired Wright to create some of the most innovative work of his career – classic designs that have been protected, preserved and restored for public enjoyment. The Wright Road Trip can be done one site at a time, in segments or in its entirety over the course of multiple days.
"The collection of sites included in this unique travel experience will inspire visitors from around the world," said Mary Roberts, Executive Director of the Martin House. "Martin House, Graycliff, and Fallingwater in particular represent significant designs created during very different time periods of Wright's career working for clients who enabled him to create remarkable pieces of American architecture." 
The Great Wright Road Trip is a shared legacy of great architectural landmarks, as well as their original furnishings and decorative art, spanning nearly five decades. Iconic designs are joined by recently constructed projects never realized during Wright's lifetime and those rescued through their relocation. The nine sites are as emblematic as the rich vein of Americana connecting them—miles of scenic countryside, bountiful vineyards, roadside farm stands, and regional food specialties that offer up a particularly special slice of the American experience.
"The traveling public is looking for new opportunities to get in their cars and explore," said Anna Kaplan, Executive Director of Graycliff. "Consumer research studies have shown that road trips are among the most desirable travel experiences as Americans start traveling again. With that in mind, we think this is the perfect time to collaborate with our colleagues and let potential visitors know what a special experience our neighboring regions have to offer for lovers of Frank Lloyd Wright and American architecture."
For more information, visit golaurelhighlands.com/wrightroadtrip or wrightroadtrip.com.
About Pennsylvania's Laurel Highlands
A magnificent mountainous region, the Laurel Highlands spans 3,000 square miles in southwestern Pennsylvania. Located an hour's drive east of Pittsburgh, the beautiful four-season destination offers spectacular natural scenery, outstanding outdoor recreation, historic sites and attractions, family activities, and world-class resorts. Notable destinations within the region include four architectural masterpieces by Frank Lloyd Wright – Fallingwater, Kentuck Knob, Mäntylä and Duncan House – Nemacolin Woodlands Resort, Seven Springs Mountain Resort, Flight 93 National Memorial, Idlewild and Soak Zone, whitewater rafting in Ohiopyle State Park, and more.
Located within 200 miles of the major metropolitan areas of Pittsburgh, Baltimore, Cleveland, and Washington D.C., Pennsylvania's Laurel Highlands can be easily accessed from exits 67, 75, 91, and 110 of the Pennsylvania Turnpike.
Visitors to the Laurel Highlands can find information online at www.GoLaurelHighlands.com, calling 724.238.5661, www.facebook.com/laurelhighlandsPA and www.twitter.com/laurelhighlands. Established in 1958, GO Laurel Highlands, formerly known as Laurel Highlands Visitors Bureau, is the official destination marketing organization for Fayette, Somerset, and Westmoreland counties in southwestern Pennsylvania.
###