There's nothing quite like the magic you of a light up night in the Laurel Highlands. Feel the small town vibe come alive with glowing lights and holiday cheer at an event near you!
Light Up Ligonier!
Friday, Nov. 26 from 6:30 p.m. to 9 p.m.
Santa is coming to Ligonier! Gather around the Diamond at 6:30 p.m. to admire the beautiful lights and kick off the holiday season. Shops in town will be open until the parade starts, so get there early to walk around and browse for one-of-a-kind presents. After the parade, the man of the hour, Santa Claus, will arrive in a horse-drawn sleigh for photos.
Brownsville Light Up Night
Friday, Nov. 26 at 5 p.m.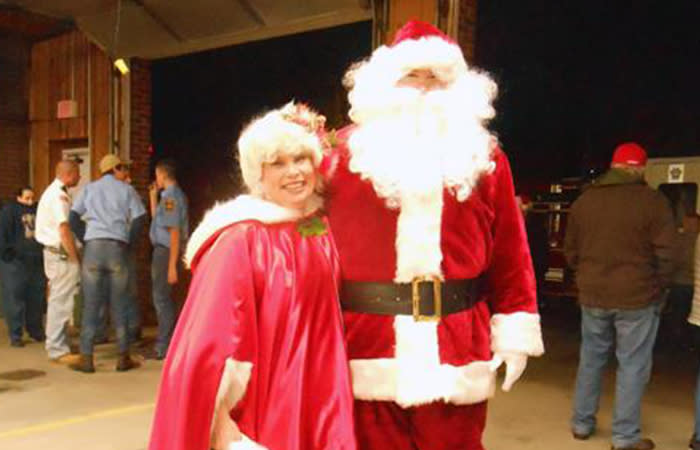 Every year, Brownsville makes sure that Santa Claus comes to town! To kick off the night, a firetruck parade will wind along the luminaria-lined streets of Brownsville, starting at Hiller Firehall. Pay a visit to Santa and Mrs. Claus at the stage after 7 p.m. for a special treat!
Friday, Nov. 26
Spend the weekend celebrating the start of the season at Nemacolin! The resort's Light-Up Night schedule incudes the lighting ceremony and show, live carolers, a visit with Santa Claus, and more. After Light Up Night, stay overnight at the resort and wake up and enjoy breakfast with Santa. In addition to breakfast, kids can take photos with Santa, play holiday games, and try arts and crafts in Santa's Workshop.
Please note that this event is only open to overnight guests, resort members, and all-access members.
Light Up Somerset & Holiday Parade
Saturday, Nov. 27 from 5:30 p.m. to 9 p.m.
Experience the magical charm of the holidays at Light Up Somerset! Arrive early for the Uptown Somerset Christkindlmarket, where dozens of vendors will be selling their unique items that will make a one-of-a-kind gift. Light up night starts with a parade at 5:30 p.m., with Santa Claus riding into town to light the tree at the Courthouse. After the parade, the streets will remain closed and will be lined with food vendors, kids' activities, dancing, wagon rides, and more.
Saturday, Nov. 27 from 6 p.m. to 9 p.m.
The Westmoreland Museum of American Art's light display will be shining every night until the end of January 2022, and you can be there to see it come to life! Enjoy live music, free hot chocolate, and the stunning light display, and indulge in a holiday-inspired selection of sweet and savory treats. The event is free, but advanced registration is required, so secure your spot today. 
Don't forget to use #LaurelHighlands when you post your magical moments on social media!