If you're a 90s baby or a video game lover, you're probably at least familiar with the game Animal Crossing. You know, the one where you (the only human) walk around a village filled with animal neighbors. Even the mayor is a tortoise. Well, if you didn't already know, the newest Animal Crossing game, New Horizons, is out now on Nintendo Switch! Since we are all spending a lot of time at home, it's the perfect time to purchase your digital copy and start paying back ol' Tom Nook for your home renovations. 
Leading up to the release of the new game, I found myself playing the original Animal Crossing on Gamecube and found a lot of striking similarities between my town and the Laurel Highlands. Hear me out: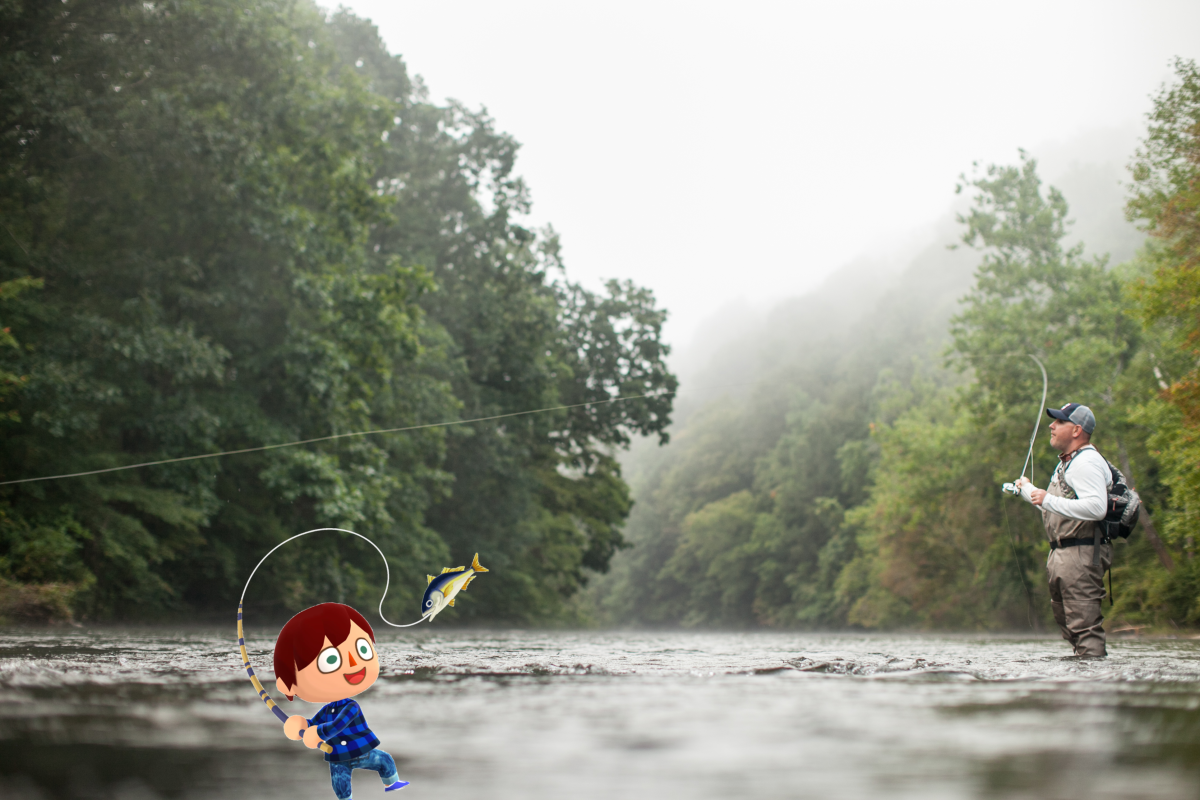 I don't know about you, but my favorite thing to do in Animal Crossing is fishing. There's something so relaxing yet intense about pressing A at the right second to reel in your surprise catch. And I think fishers who flock to the Laurel Highlands can relate. Somerset County has more approved trout streams than any other county in the state, with pristine streams offering the best fishing opportunities. I'm not sure if the Laurel Highlands has red snappers or mackerel, but we do know that your catch will be better than a sea bass!
Visiting the Museum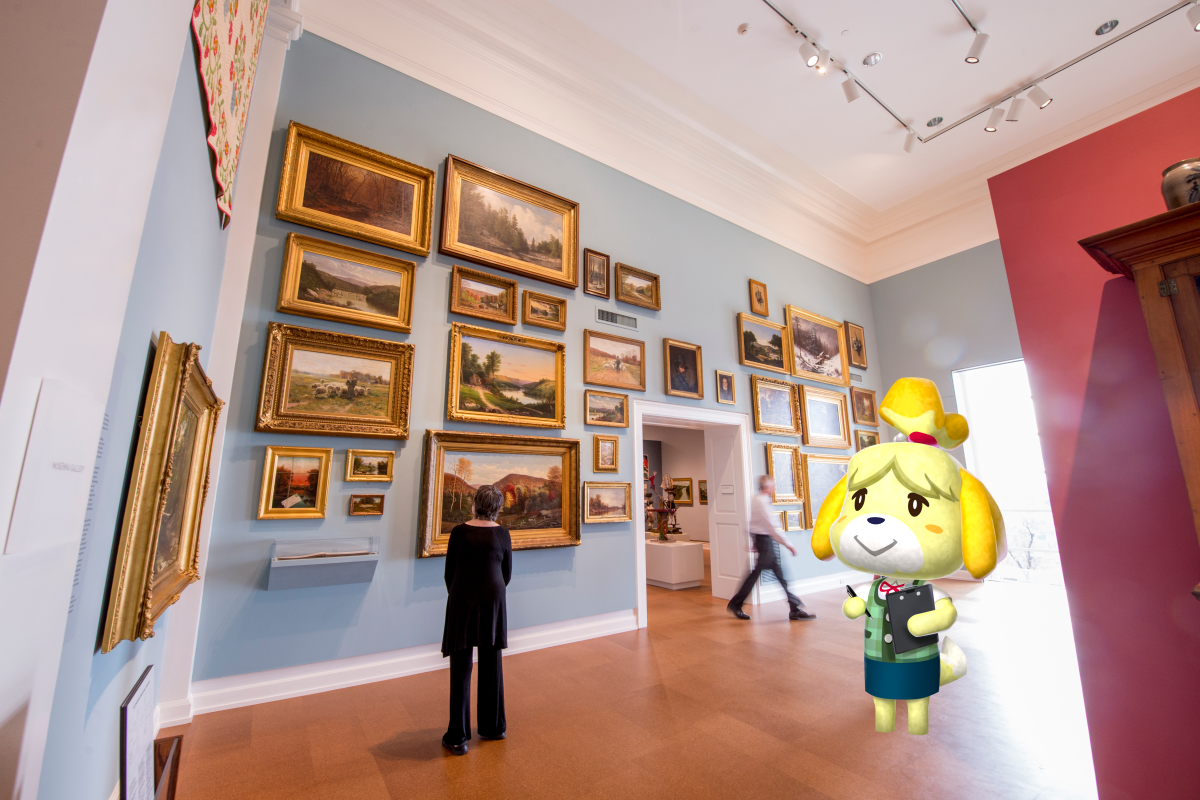 Since I'm a perfectionist, I get great joy walking through the Animal Crossing and seeing all of the fish, butterflies and other creepy crawlies I've caught and the paintings and fossils I've collected. I admittedly try to collect 'em all. Wrong game? Anyway, the Animal Crossing Museum is so similar to The Westmoreland Museum of American Art in Greensburg. Both museums are so quiet and peaceful and a great place to reflect. While the museum is not open right now, they are posting pieces of their collection to social media daily.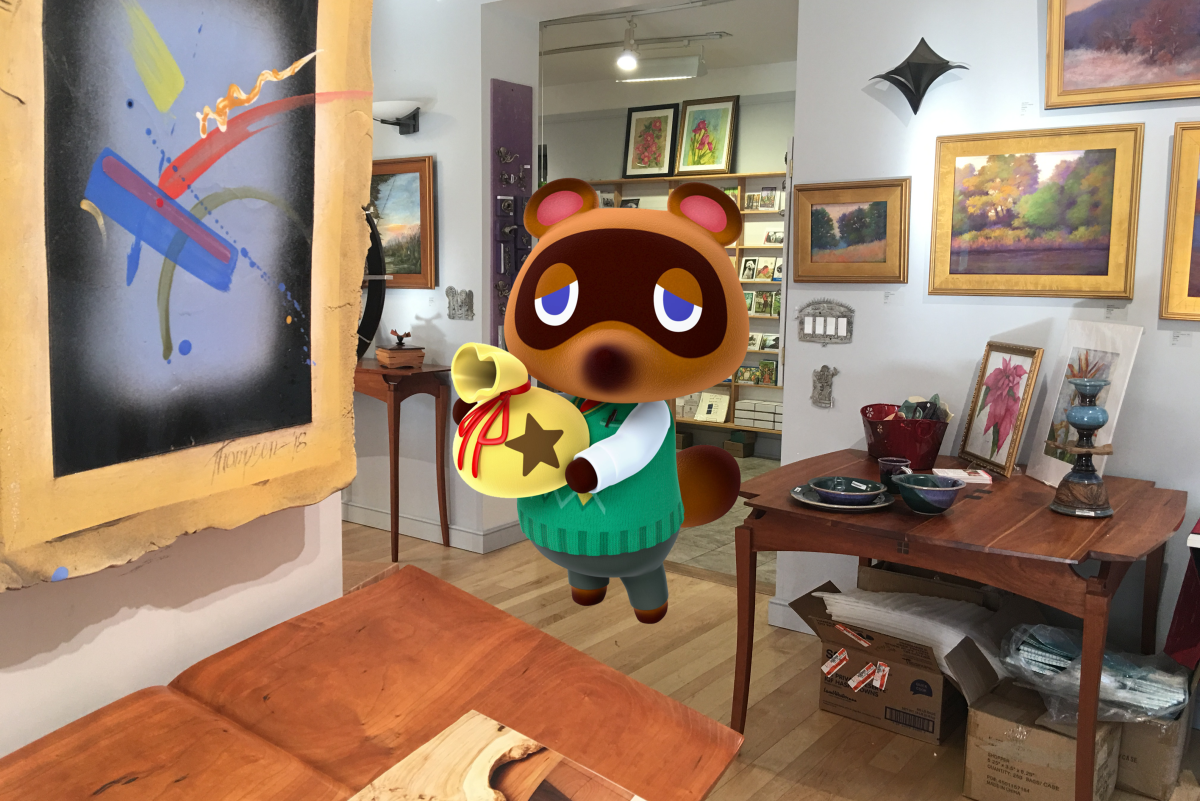 We all know how vital Tom Nook's store is to your survival in Animal Crossing. From umbrellas and shirts to grills and shovels, he sells it all! Shops and boutiques in the Laurel Highlands are very similar, and each item sold in our stores are one-of-a-kind. Tom Nook will also take pretty much anything off of your hands and pay you some bells (that's Animal Crossing currency), kinda like a secondhand shop, which the Laurel Highlands has a lot of, too!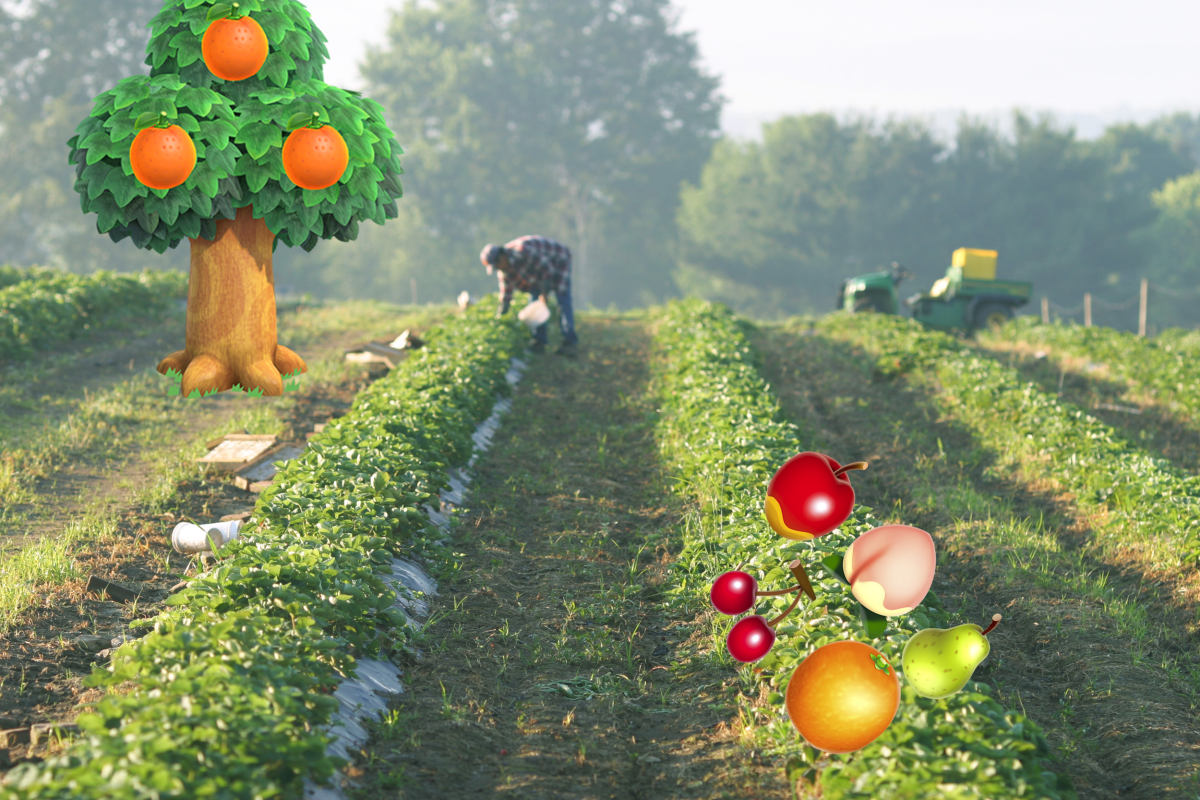 The fruit that grows on the trees in Animal Crossing aren't just for show! You can shake the trees and sell those bad boys for a few pretty bells! Your town's trees naturally grow a certain fruit, but you can find rare fruits in other towns or you can receive them from your friendly neighbors. It's like the farms and orchards in the Laurel Highlands! Some create maple goods, beekeepers collect honey and others grow berries. The only difference between Animal Crossing fruit and Laurel Highlands fruit is that we make ours into wine...😏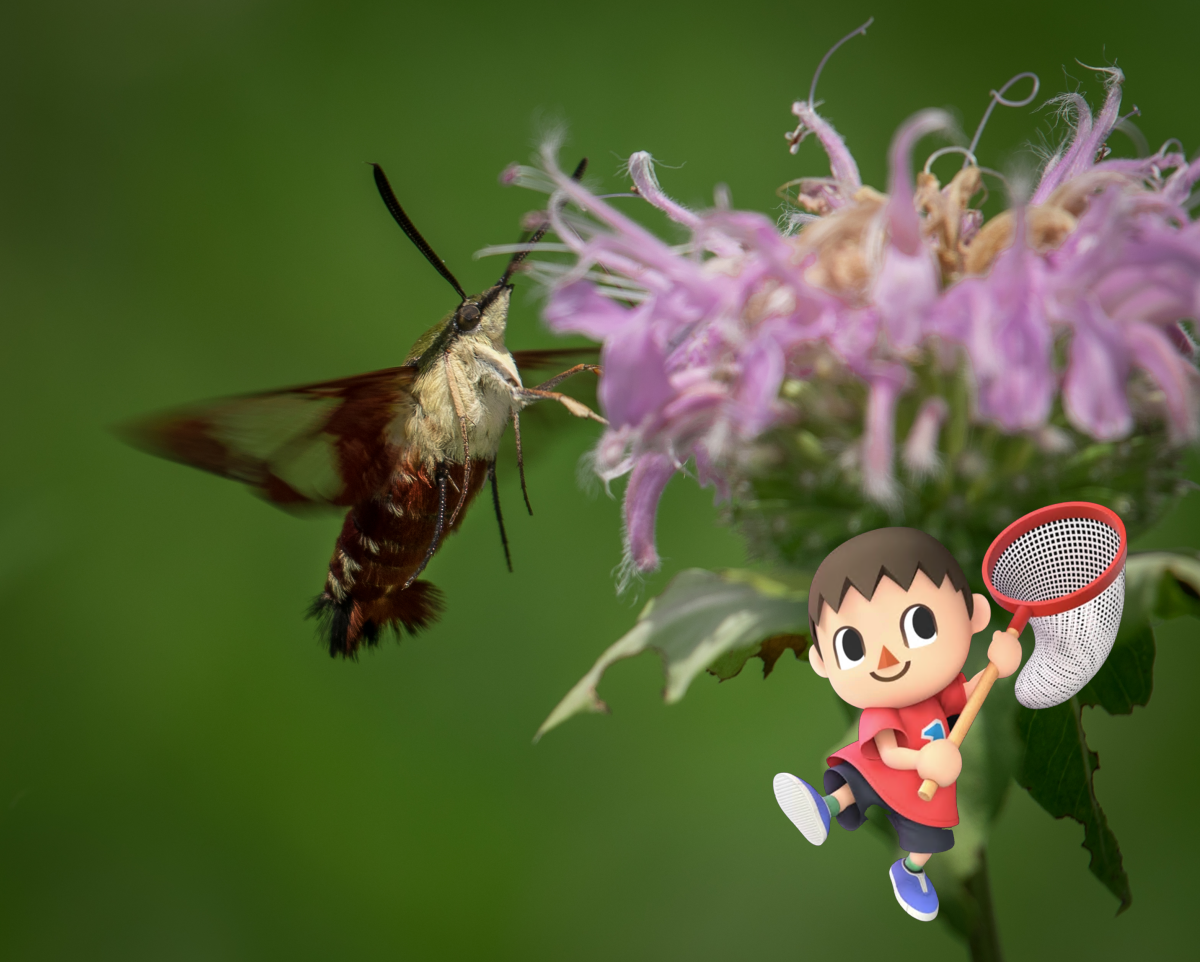 While you're walking around your Animal Crossing village, you will see cute little creatures flying around or hanging out on trees and flowers. Same things go for the Laurel Highlands! Besides we don't recommend getting out your butterfly night and snatching them all up like you do in Animal Crossing. There are two nature reserves in the Laurel Highlands where you can observe a wide range of plants and animals in their natural habitats. If this is right up your alley, be sure to make a stop at Spruce Flats Bog in Forbes State Forest, which hosts a variety of insect-eating plants.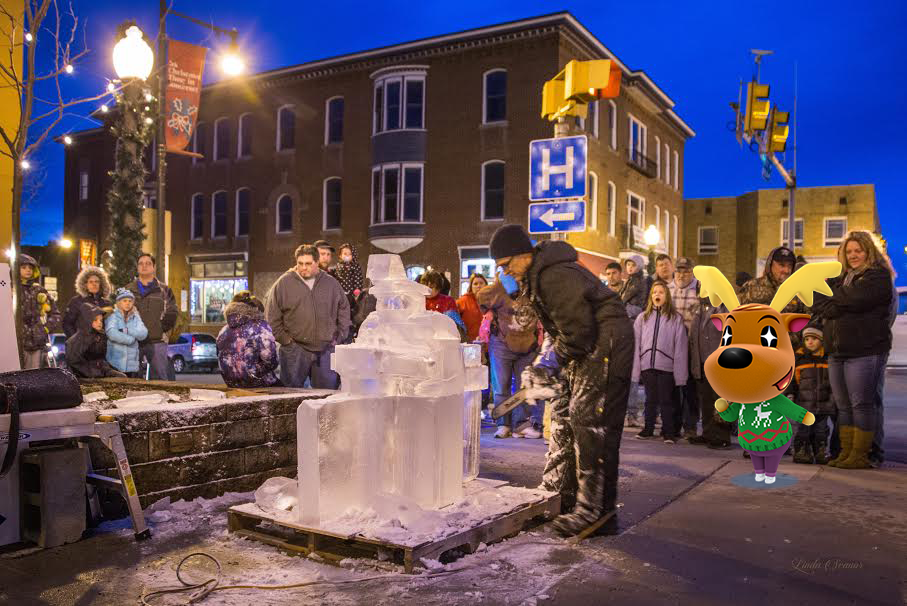 When it comes to holiday celebrations and year-round festivities, I'm not sure if Animal Crossing or the Laurel Highlands has a fuller calendar. Since Animal Crossing knows what day of the year it is, on special days you will find a celebration in town center or a gift waiting in your mailbox. I'm excited to see which holidays and other special days will be celebrated in New Horizons and if they will be as fun as Laurel Highlands light up nights, Easter egg hunts, fall festivals and maple taste and tours!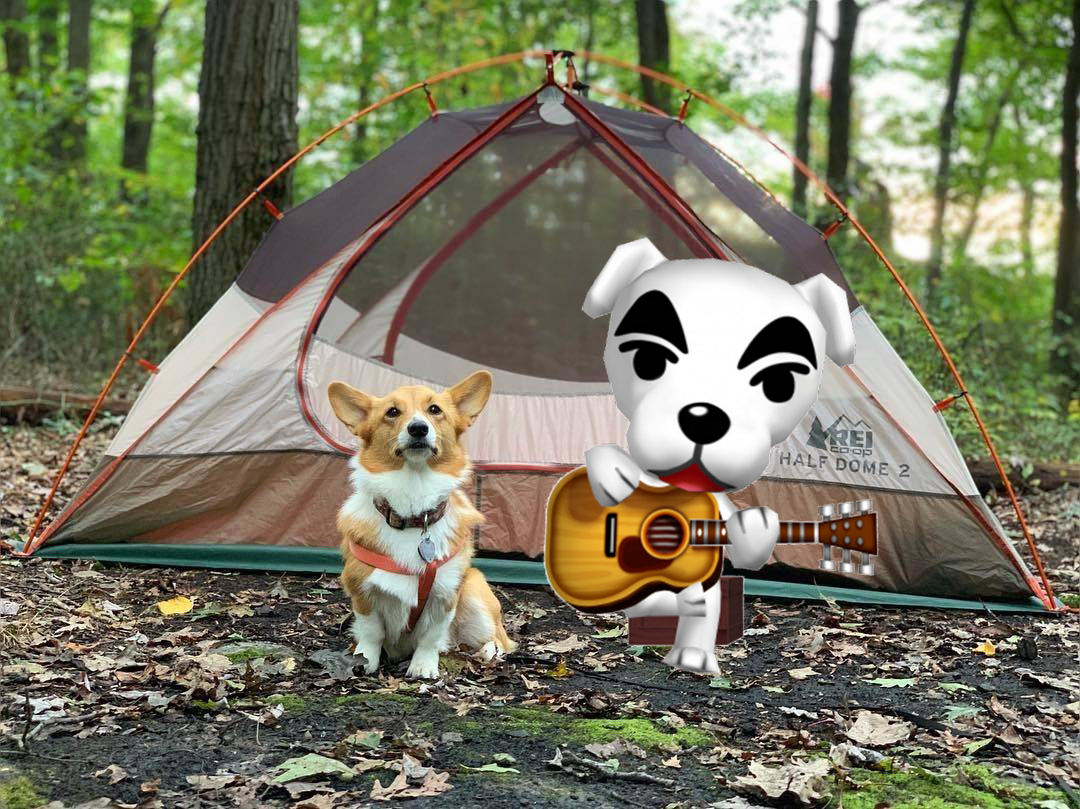 There have been many editions of Animal Crossing games throughout the years on various consoles, including Gamecube, DS and now Switch. But a few years ago, to hold us over for the newest game, Animal Crossing: Pocket Camp was released for all mobile devices. It was a little different than most Animal Crossing games, but the coolest and most unique part was that you had a campground instead of a house! Once the weather is warmer, set up camp in a Laurel Highlands campground or state park and set out on an adventure!
Chase Waterfalls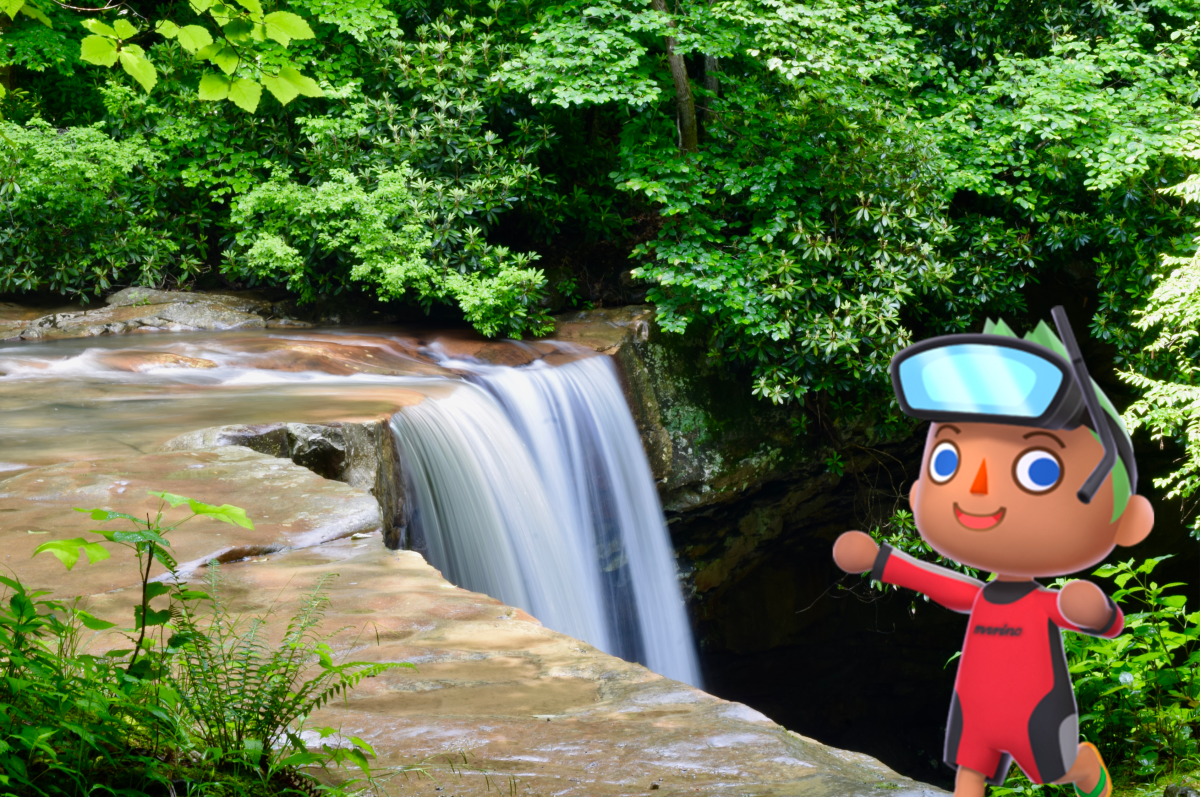 One of my favorite spots to fish in Animal Crossing is either at the top or bottom of the waterfall that's in your village. It's not because that's where I get the biggest catch or something, it's just a very scenic and relaxing spot! It may also be that it reminds me of my favorite waterfall in the Laurel Highlands, Cucumber Falls. The 30-foot bridal veil waterfall can be found at Ohiopyle State Park, is easily accessible and the perfect photo op! Cucumber Falls is only one of many waterfalls in the region. Discover them all!
Plant Flowers Everywhere You Go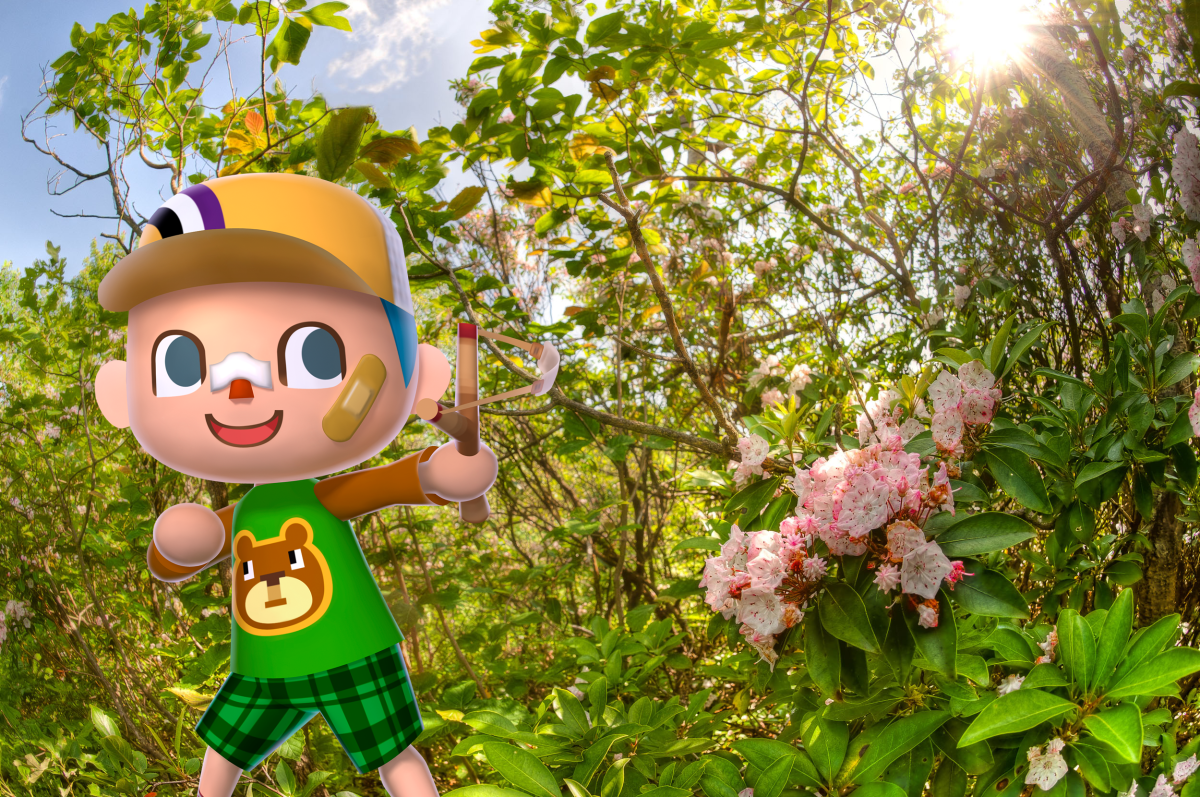 Just like the Laurel Highlands, all Animal Crossing towns are brimming with bright, beautiful flowers. In the game, you can plant them yourselves after purchasing them from Tom Nook's store. It's too bad that Tom Nook doesn't sell any mountain laurel seeds, which is Pennsylvania's state flower and found all over the Laurel Highlands! The shrub keeps its foliage year-round, but keep an eye out in May and June for umbrella-like flowers that range in color from white to pink, with unique purple markings.
If you're not already an Animal Crossing fan, we sure hope you are now! Let us know what your favorite part about Animal Crossing is in the comments! And remember to also use #LaurelHighlands while posting your adventurers from the region.