It's easy to focus on the doom and gloom of 2020. Join us instead for the story of how one local business decided to persevere in the face of a global pandemic by collaborating with others and giving his local customers exactly what they want.
Josh Jones, owner of Marino's American Eatery in Greensburg, created his restaurant out of a love for local beer paired with fresh flavors coming out of his kitchen. When travel and dining came to a screeching halt in March, Jones had difficult decisions to make. Instead of laying off employees or closing up shop, Jones instead doubled down on his commitment to the local beer scene.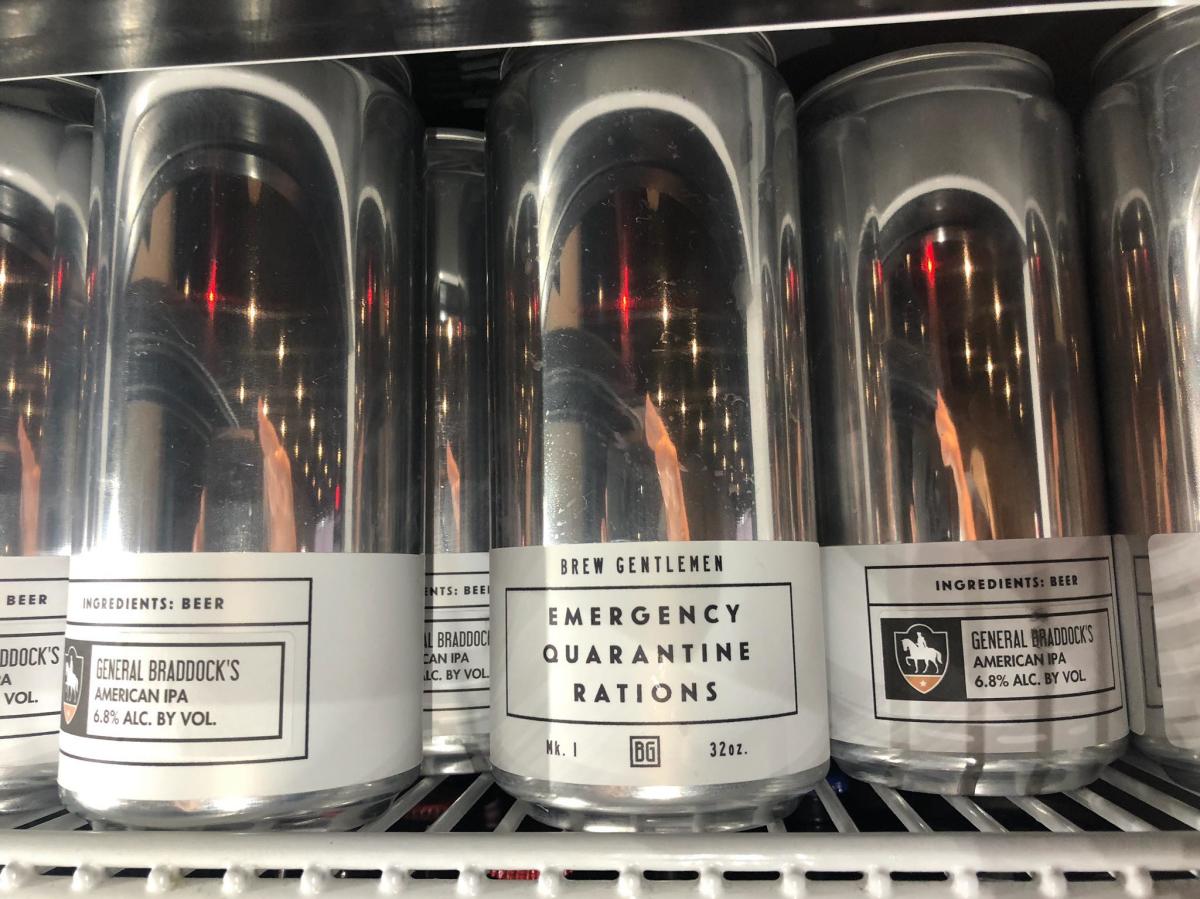 Jones' strategy was to become the premiere spot in Westmoreland County for craft beer, and now features 100% local beverages. During the shutdown, local breweries looked to Marino's to help sell their beer, with so many places closed for distribution. The community rallied around him, and soon Jones was selling 40 cases of cans per week and was able to keep everyone on staff.
"Big breweries got the boot," said Jones of his decision to remove anything not brewed in the region.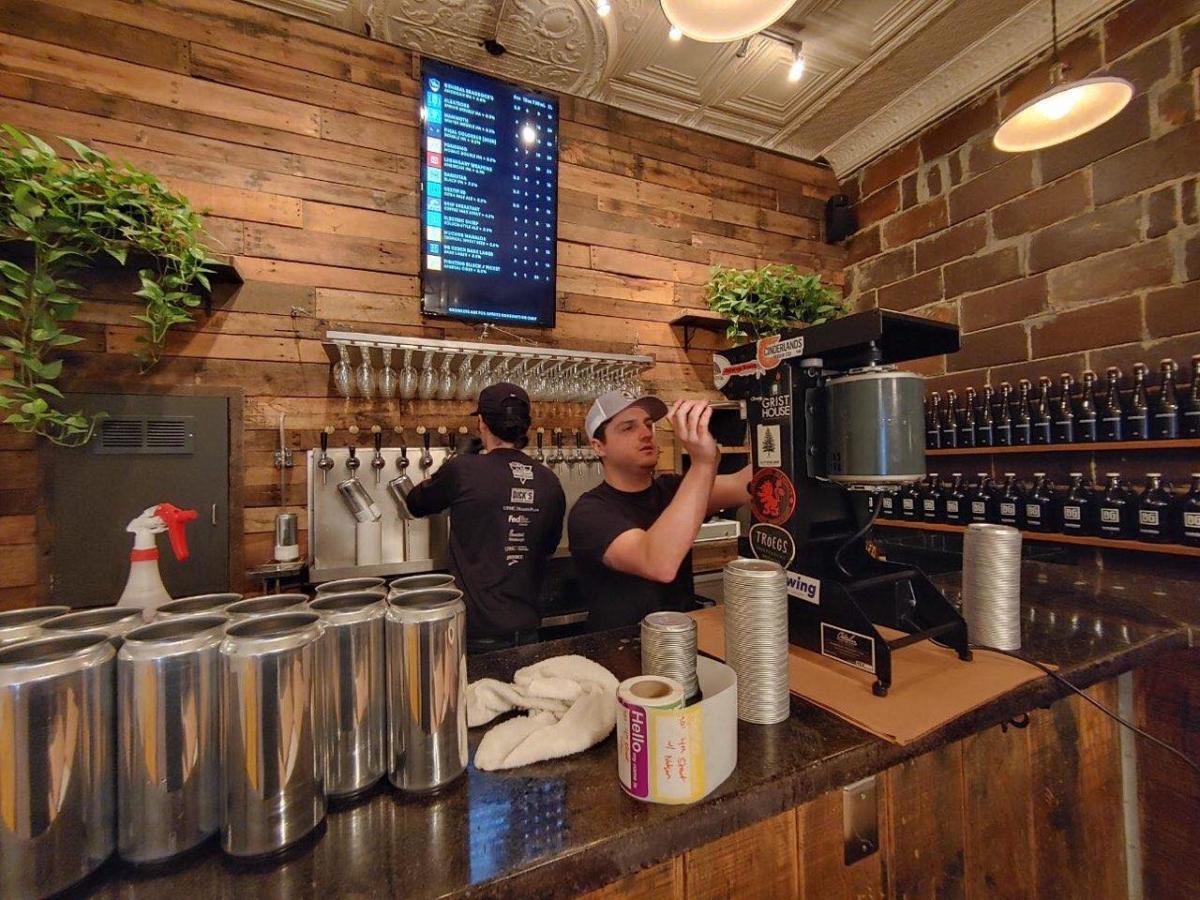 Nowhere is this collaboration more evident than with Brew Gentlemen in Braddock. When they needed a way to bottle their popular favorites like General Braddock, Jones gave them his own crowler machine and personally helped can in their taproom. In exchange, Marino's had exclusive crowlers of the popular beer on-hand, making it an exclusive stop for craft beer lovers.
"There's a solution to every problem," said Jones. Even this decision to can had its difficulties, dealing with a nationwide can shortage (they found a can size no one else was using) and production challenges (they 3-D printed an adapter that fixed it).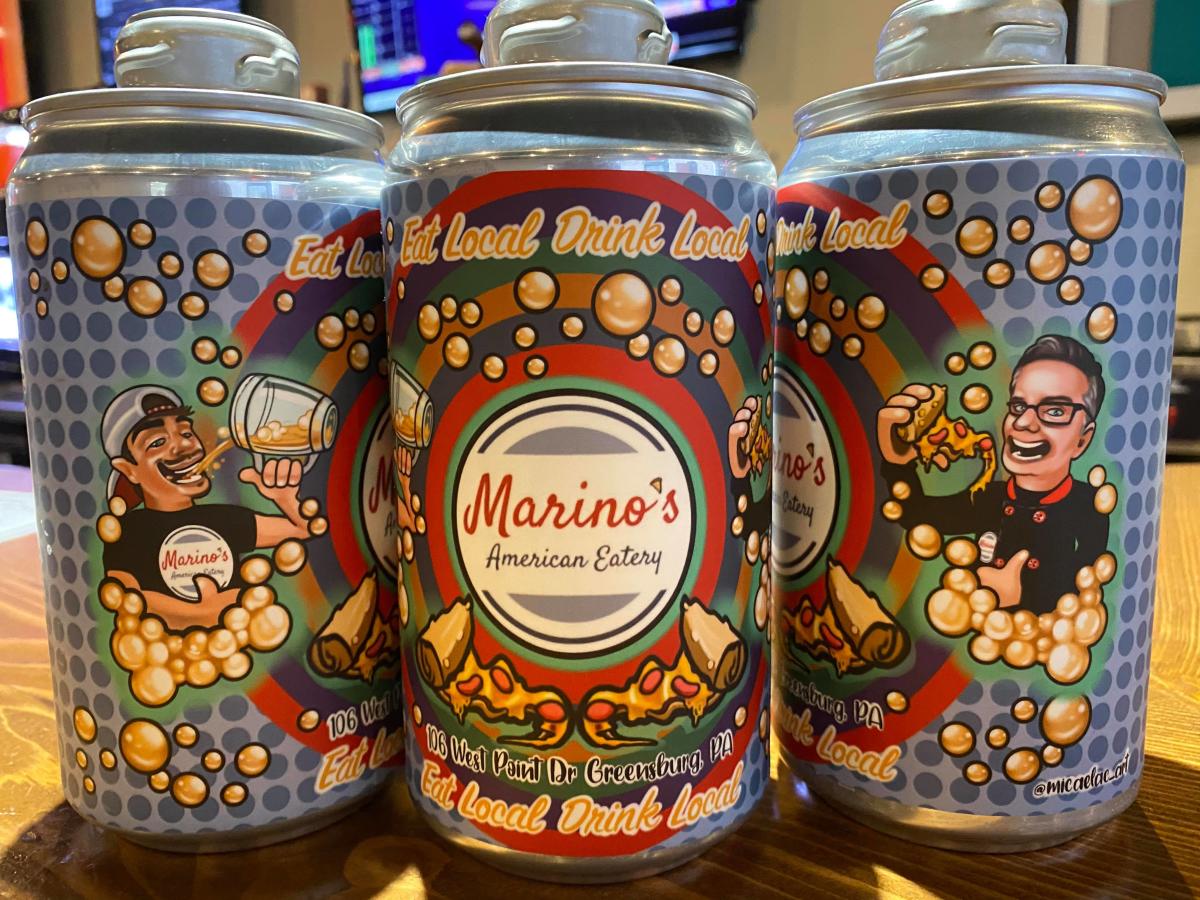 Now, Marino's American Eatery has their eyes on the future. A new expansion opened in July which doubled their capacity, and they're hiring new employees as they continue to grow. They even have reusable custom crowlers emblazoned with their restaurant, chef and Jones. Plus, Jones' passion for craft beer always means he's the first to a new trend in the industry.
"These are going to be the next big thing," said Jones, pointing to his six different flavors of Slushed alcohol slushees behind the bar. Of course, Marino's elevates the beer slushee by partnering with Stone Bridge Brewing in Johnstown, using their sour purees to create fresh, authentic fruit flavors like pina colada and mango. They can even be made to go!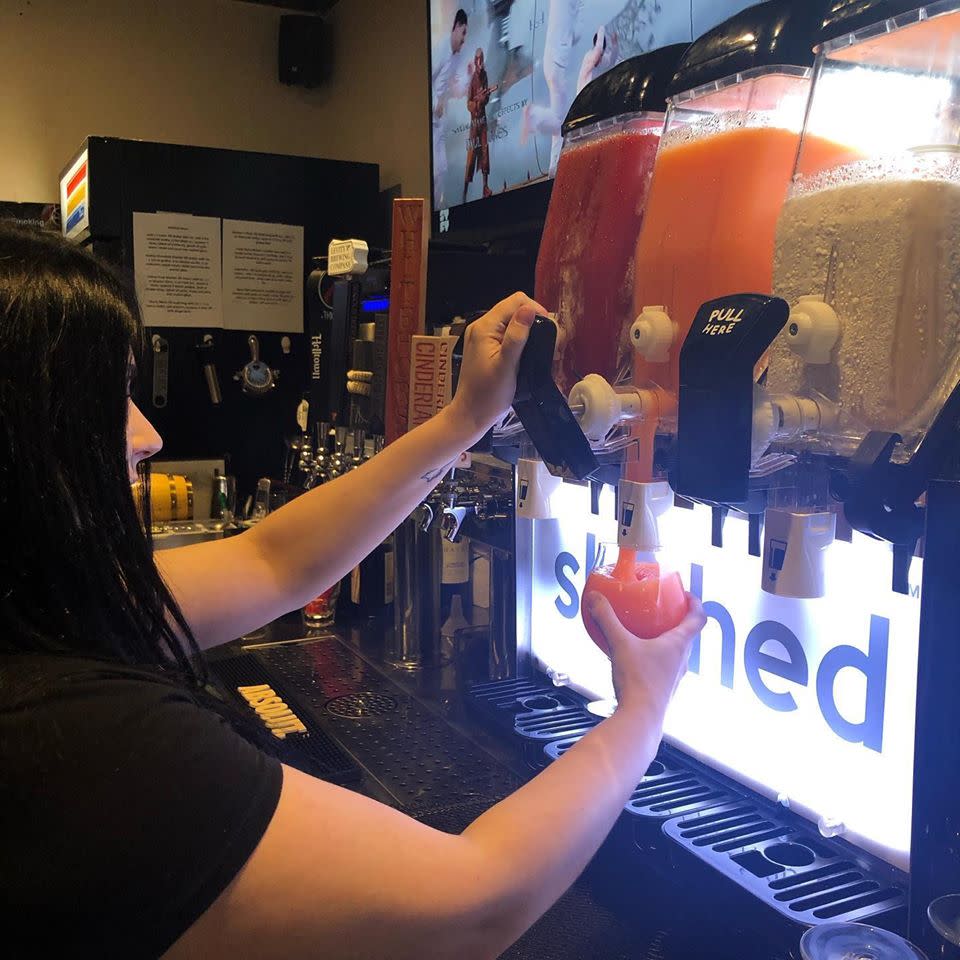 Despite all of his hard work canning, renovating and innovating, Jones remains humble about his success. He credits the local community for supporting him throughout the pandemic, local breweries for a continuous supply of new brews and the city of Hempfield for making it easy for him to expand his business. 
"Adapt and overcome," said Jones. "That's what we kept saying every month: adapt and overcome."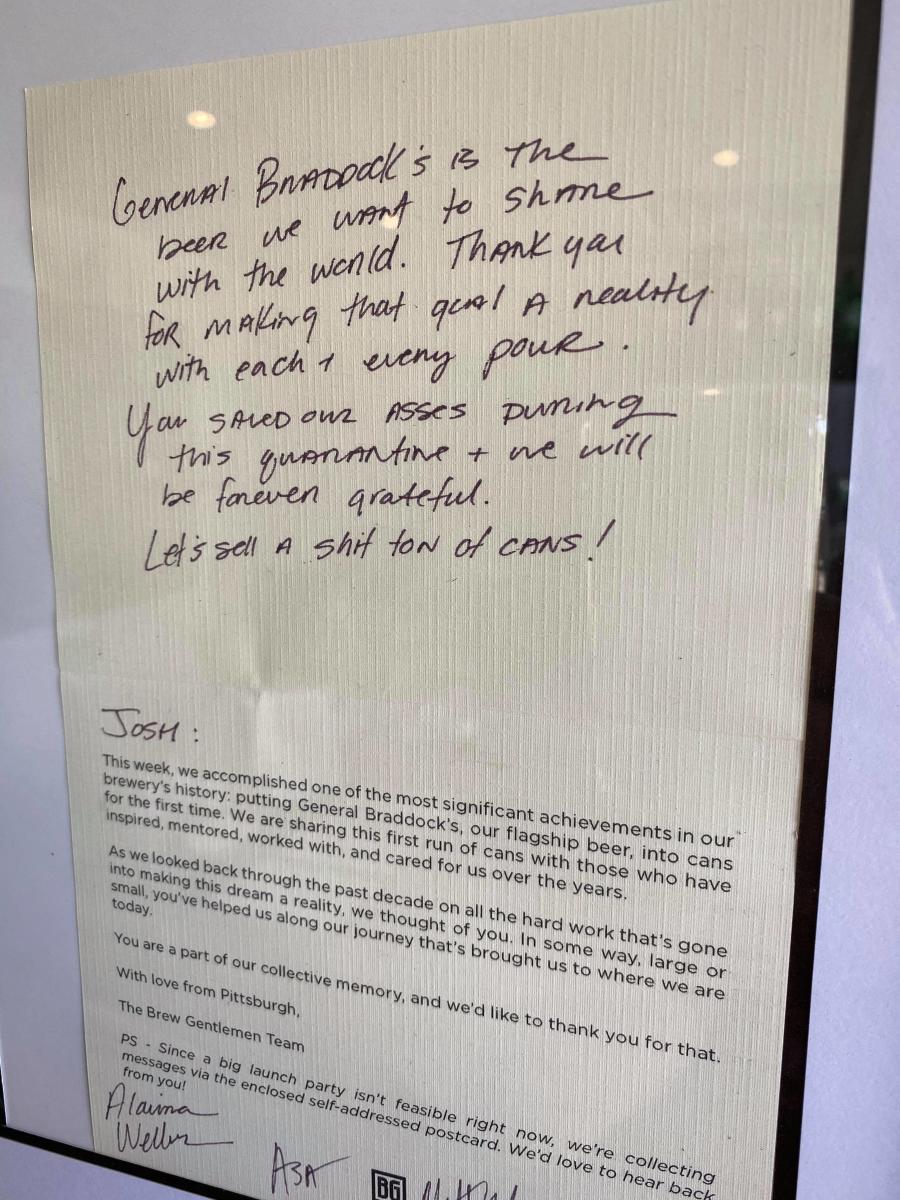 Text from above message from Brew Gentlemen to Marino's: "General Braddock's is the beer we want to share with the world. Thank you for making that goal a reality with each & every pour. You saved our asses during quarantine and we will be forever grateful."
Find out more about Marino's by following them on Facebook, and be sure to stop by to support local business and his commitment to local craft beer.
Recommendations To Eat: Melt-in-your-mouth sauerkraut cakes and the Italian hoagie (with just the perfect amount of kick from a baked stuffed pepper). To Drink: Peppermint Mocha Slushee, Weiss Khalifa from Fury Brewing on tap, 4-pack of General Braddock's to go.