The stunning 70-mile Laurel Highlands Hiking Trail (LHHT) stretches across Laurel Mountain from the Youghiogheny River Gorge in Ohiopyle, all the way to the Conemaugh Gorge near Johnstown. A backpackers' dream, the LHHT offers a semi-wilderness backpacking and day trip excursion into the mountain forests of Pennsylvania's Laurel Highlands.
If you are thinking about hiking a section or maybe the entirety of the Laurel Highlands Hiking Trail, you probably have some questions. I reached out to our friends at Laurel Hill State Park Complex to learn more about the trail in hopes of better serving our visitors. Kim Peck, the park's Environmental Education Specialist, is a wealth of knowledge and provided some awesome info to enhance your trail experience.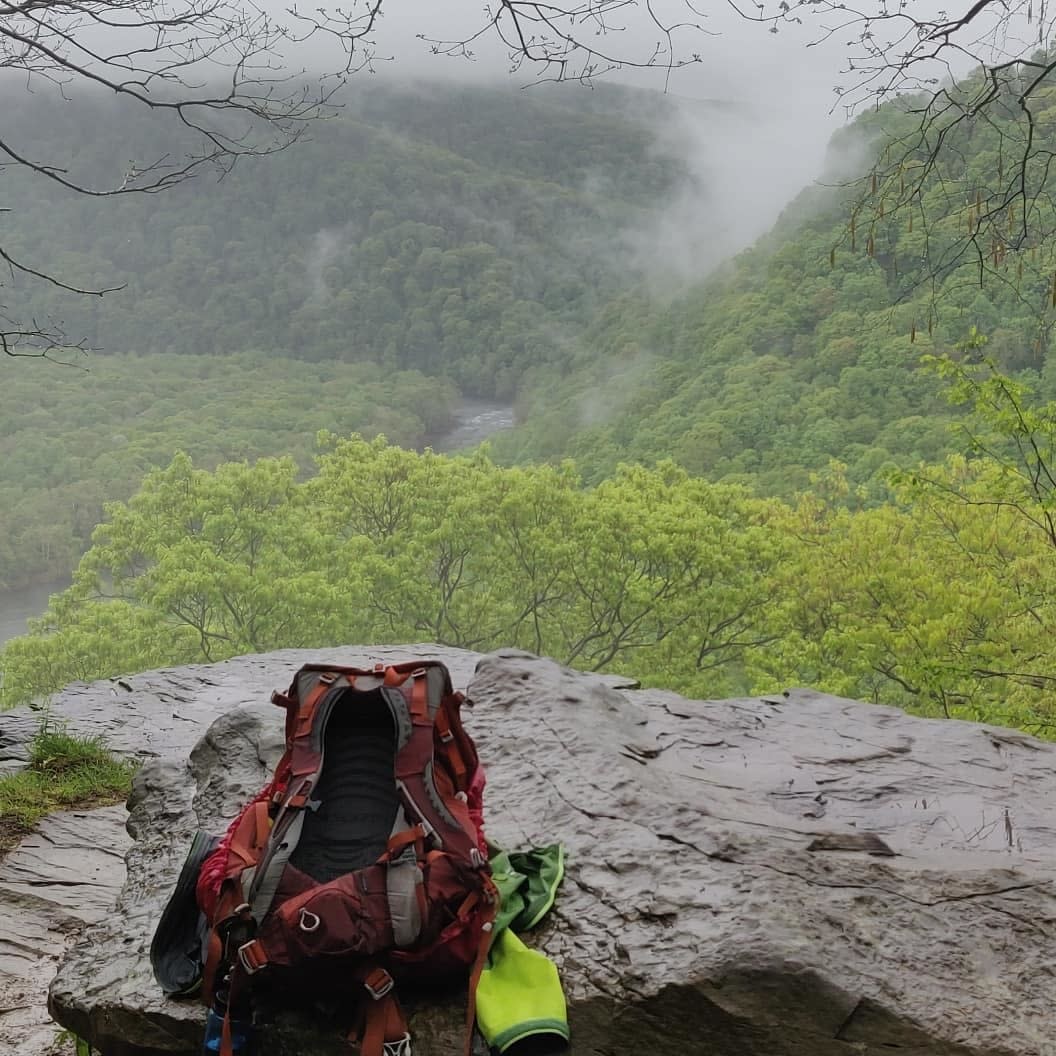 If I am just beginning hiking, am I capable of hiking the trail?
The trail is available for all different skill levels. You do not have to complete the trail in one go. There are multiple sections of varying difficulties.
What are the best sections of the trail for beginners?
For backpacking purposes, the best portions of the trail for beginners are Route 653 to Grindle Ridge, and Route 31 to Turnpike shelters. For a day hike, Route 653 to the Middle Fork Vista is an excellent choice.  
What are the best sections for more advanced, but not quite ready for the long-haul?
Both ends of the trail offer challenging, advanced backpacking. Ferncliff (mm 0) to the Ohiopyle shelter areas offers 6.5 miles of strenuous hiking with significant elevation changes along the way. Route 271 to Route 56 (mm 70) has fewer elevation changes but is a longer hike at about 8 miles from one shelter to the next.
What kind of wildlife would a hiker likely see along the trail?
Sections of the trail differ in ecology based on factors like elevation and season, but wildlife can be observed year-round along the trail. A mixed deciduous forest towers over an understory comprised of rhododendron, mountain laurel, and spring wildflowers. Vistas and overlooks are perfect for capturing the fall colors in all their splendor. These diverse habitats support a variety of wildlife and bird species. Most common are white-tailed deer, chipmunks, American toads, red-backed salamanders, red efts, garter snakes, and black rat snakes. Common winter season bird sightings include the Northern cardinal, black-capped chickadee, and white-breasted nuthatch. The summer season is filled with bird songs, including the flute-like call of the wood thrush, the buzzing sounds of many wood warbler species, and the chatty call of the red-eyed vireo.
Where are the most iconic natural beauties on the trail? 
Rock formations

Beam Rocks – mm 40
Rock City – between mm 22 and 23

Scenic overlooks

Middle Fork Vista – mm 21.4
Victoria Flats Vista –  just after mm 2

Waterfalls

No significant waterfalls, but there is a nice lake between mm 13 and 14

Anything else

Spruce Flats Bog
Mountain Laurel and Rhododendron
 
Where can I pick up or request a printed copy of the trail map?
Hiking maps are available at all Laurel Highlands Hiking Trail Trailheads, as well as at Laurel Hill, Laurel Ridge, and Kooser State Park offices, and Laurel Hill Visitor Center, and Ohiopyle State Park Visitor Center. You can also send an email to laurelridgesp@pa.gov to request a copy to be mailed to you.
Any tips for reading the map?
An elevation profile is located at the top of the Laurel Ridge State Park map. Topographic lines on the map itself indicate changes in elevation and terrain shape. The closer the lines, the steeper the elevation. When topographic lines form a complete circle, you are at the peak of a hill/mountaintop. Streams always flow to the lowest elevation so if you are looking for water, check for the lowest elevation in your area. The change in elevation from one contour line to the next is always the same within the same map. Check the map legend to see the contour intervals.
Any other resources hikers could reference beforehand?
Books: Field Guides, "A Hiker's Guide to the Laurel Highlands Trail", "Romancing the Trail"
Websites: DCNR webpage for Laurel Ridge State Park; LHHT Facebook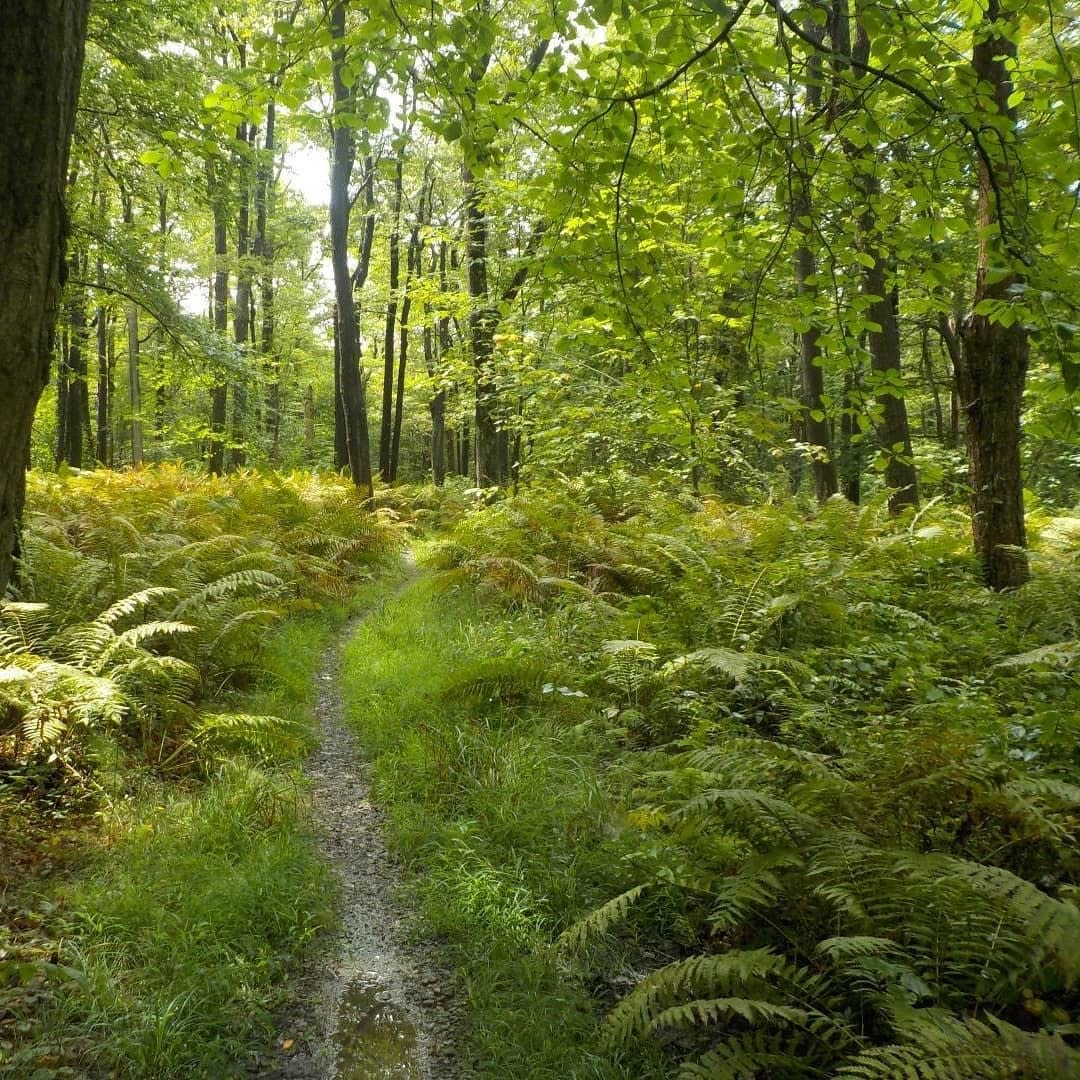 Parking and Transportation
Is parking available?
There are six trailheads for overnight or day-use parking. If you're hiking for a day, please fill out the information cards at the trailhead. This info helps the park staff learn more about park attendance and can be vital in the event of an emergency. The parking lots are located at:
Trailhead in Ohiopyle State Park
Trailhead at PA Route 653
Trailhead at PA Route 31, near Hidden Valley Resort
Trailhead at PA Route 30, near the Westmoreland and Somerset county lines
Trailhead at PA Route 271
Trailhead at PA Route 56
 
Can I park at the shelter gate and unload my gear?
Shelter areas are meant for backpackers on the LHHT.  Please consider using an Organized Group Tenting Area or sites in a campground if you are not hiking/backpacking on the trail.
How do I get back to my vehicle after a thru-hike?
Wilderness Voyageurs and Coal Tubin' offer shuttle services along the LHHT. Check out their websites for additional information.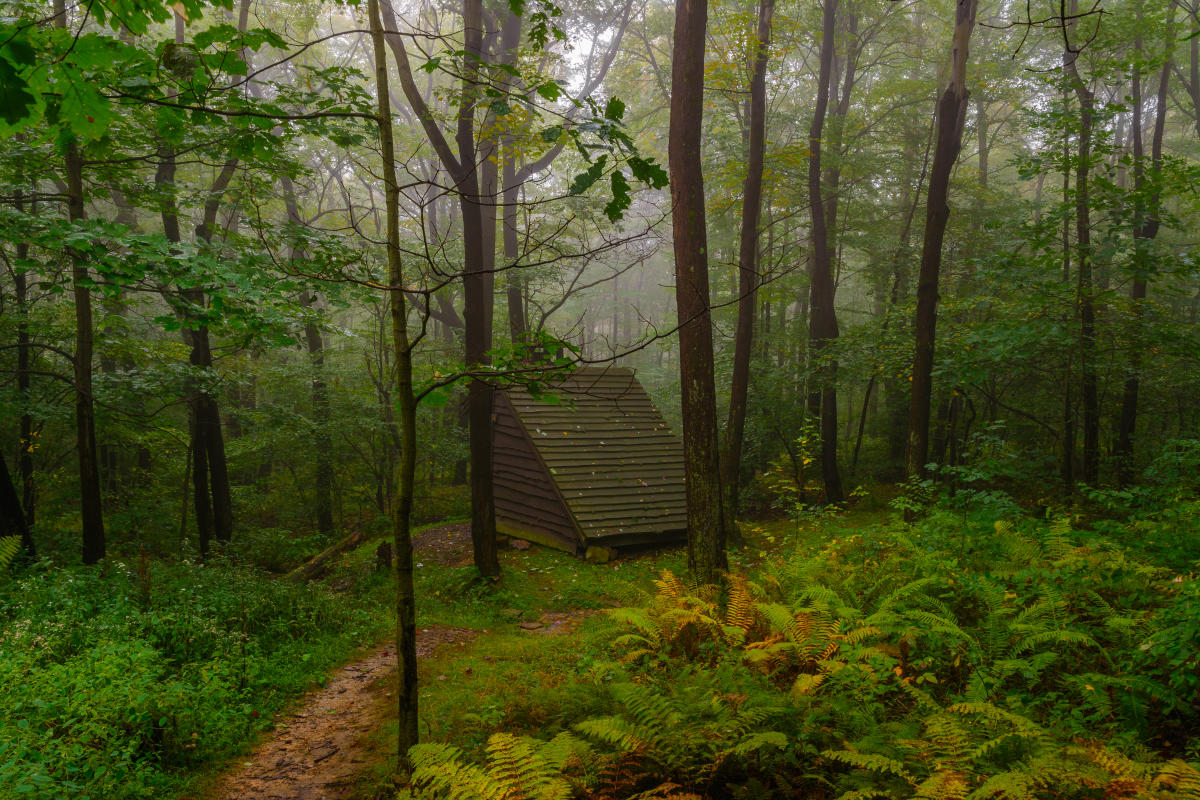 Camping, Shelters, and Overnight Reservations
Do I need reservations to tent camp or use the shelters and how can I make them?
Reservations are required prior to embarking on your trip! Please call 724.455.3744 or visit www.visitPAparks.com to book yours. Reservations can be made up to 11 months in advance.
It's imperative that you make your reservations online in advance of your adventure. Park rangers can't take payments and there are no deposit boxes in the shelter area.
How many shelters can I rent at one time?
Three shelters and one tent area are permitted for groups.
Should I print my reservation and bring it with me?
A copy of your registration is not required, but a physical or digital copy may be helpful.
Can I camp anywhere along the trail?
Camping is only permitted in designated shelter areas and overnight stays are limited to one night at each shelter area.
Do I need to pay if I use a hammock?
Yes! Plus, all shelters are now equipped with eye bolts to hang hammocks!
Are the tent sites numbered?
No, the tent sites are not numbered. If you see an unoccupied site near a post indicating a tent site, you're in the right place.
A Couple Notes About Camping and Shelters to Keep In Mind…
If you have a tent site reserved, you cannot change to a shelter, even if it is empty.
You must stay in the shelter number you have reserved.
There are no assigned tenting spots.
The LHHT shelter areas are intended for use by backpackers.
If you are caught using a shelter or tenting spot without a reservation, you are subject to a fine of up to $300.
 
Do I need to worry about bears while on the trail?
There is nothing to worry about from wildlife so long as your food items are properly stored in a bear canister or hung in a bear bag approximately 50 feet from the shelter area. The bears are generally more afraid of you than you are of them! Bears are usually not a nuisance along the trail,  but hanging your food may deter other animals.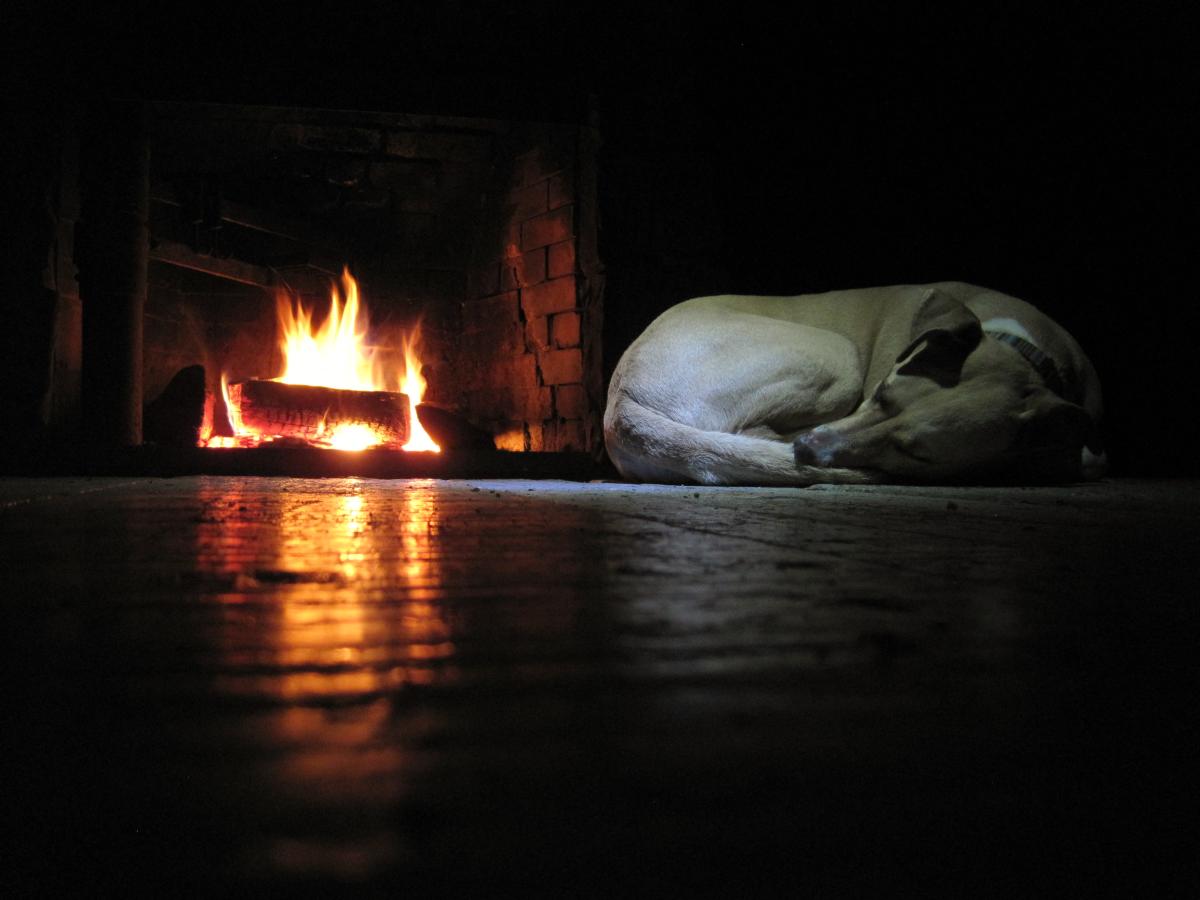 Firewood
Are the shelter areas stocked with firewood?
Each shelter area is periodically stocked with firewood to be used by overnight campers for warmth and cooking. (Please don't use the wood for large bonfires.) The park staff does its best to ensure comfortable accommodations, but can't always guarantee firewood will be available. Be prepared every time you hit the trail! You can gather and burn dead and downed wood for campfires and meal prep at campsites.
Can I make a hot lunch in the shelter area if I am only doing a day hike and do not have a reservation?
Hikers are welcome to use the shelter areas for a lunch location but are asked not to use the fire rings. Firewood is limited, and it's critical to make sure fires are not left unattended in the fire rings.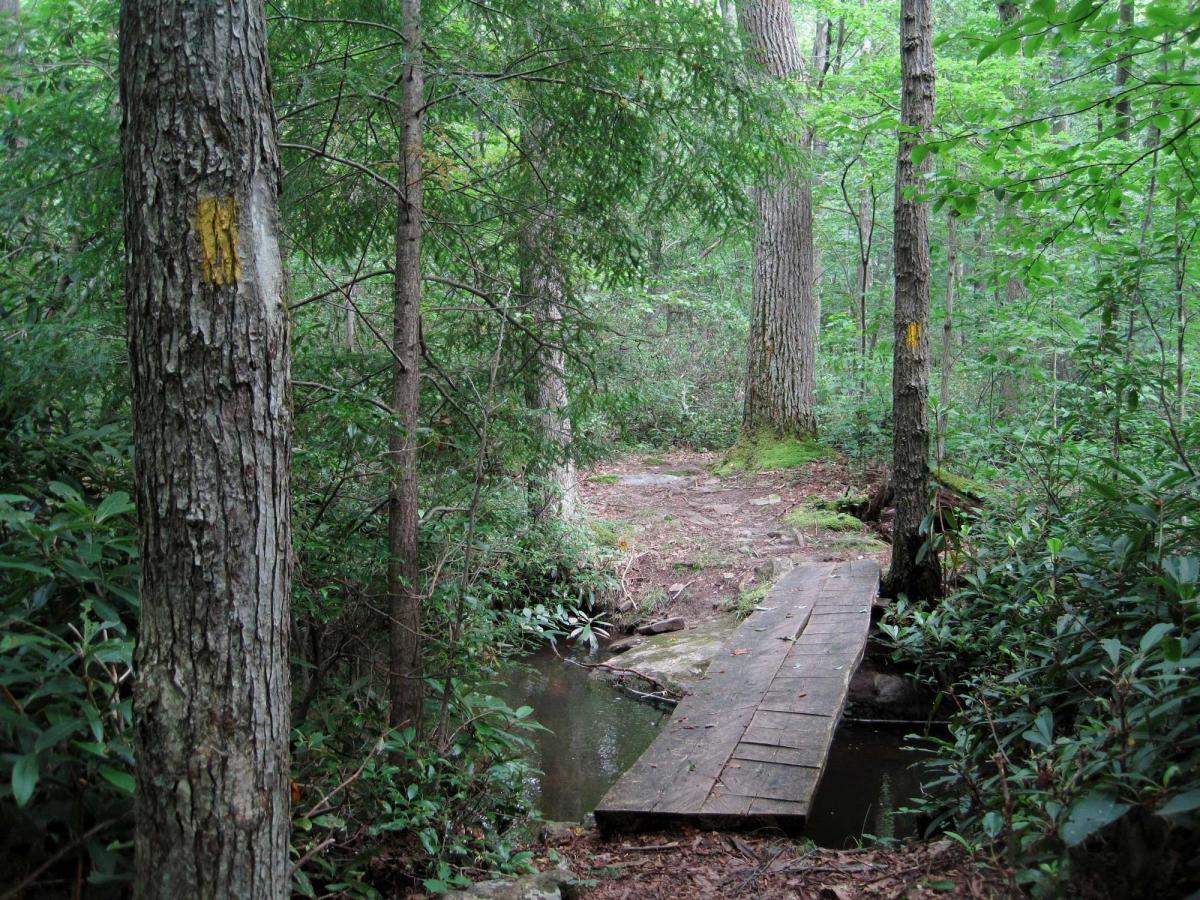 Water
Where can I find potable water?
Potable water can be obtained at three locations along the trail.
Mile 26 just south of Seven Springs
The Laurel Ridge Maintenance Area along Route 653
The 653-trailhead parking lot 
 
Can I drink the water from the pumps and or streams?
Yes, you can drink the water from the pumps listed above. All other water sources are non-potable and must be filtered, treated, or boiled.