Thousands of visitors are expected at the Flight 93 National Memorial near Shanksville on Sunday, which is the 21st anniversary of the Sept. 11 attacks on America. National Parks Service officials are advising attendees to arrive early and allow ample time for shuttling to the event site.
First lady Jill Biden will mark the solemn occasion by speaking at the site where 40 passengers and crew members lost their lives when United Airlines Flight 93 crashed into a field in Somerset County. Hijackers had seized control of the flight – after terrorists had crashed two jets into the World Trade Center in New York and a third into the Pentagon outside Washington, D.C. – but the passengers aboard Flight 93 agreed to fight back in a move that likely saved many more lives in the U.S. Capitol.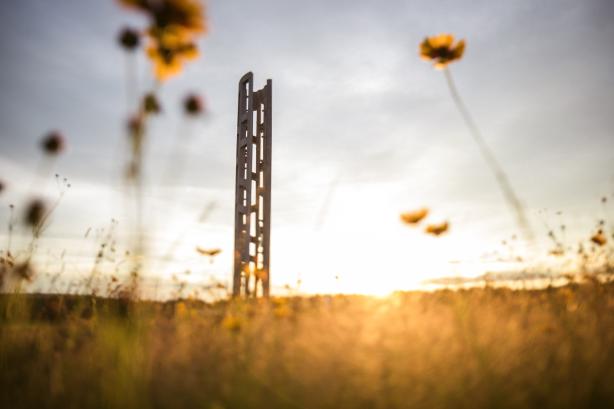 The park, which is located off Route 30, will open at 7 a.m. Sunday with visitors parking in designated lots and being shuttled to and from the event. The Sept. 11 Observance will begin at 9:45 a.m. at the Memorial Plaza and is free and open to the public. Officials ask that visitors arrive one hour early to allow for travel to the event location.
At 10:03 a.m., the moment Flight 93 crashed, the names of the passengers and crew members will be read with the ringing of the Bells of Remembrance. The event will be held rain or shine. In the event of severe weather, elements of the program are subject to change.
The Visitor Center will be open from 9 a.m. to 7 p.m. Sunday.
This marks the first time that the ceremony is open to the public since 2019. The previous two remembrance ceremonies were closed to the public due to the COVID-19 pandemic.
Getting there: The GPS location for the Flight 93 National Memorial is: 6424 Lincoln Highway, Stoystown, PA 15563. Approximate driving times from major cities include:
Pittsburgh - 1 1/2 hours
Washington, D.C./Baltimore area - 3 1/2 hours
Philadelphia - 4 hours
New York City - 5 hours
Visit the Flight 93 National Memorial website for more details about the service.