Westmoreland County is doing more than just preserving its past during its 250th anniversary year. The Westmoreland Pollinator Partners program is looking to improve its future as well with a project designed to ensure the survival – and revival – of the butterfly population in the Laurel Highlands.
The International Union for Conservation of Nature added monarch butterflies to the IUCN Red List of Endangered Species in 2022. And while the Laurel Highlands is still home to a sizable population of monarch butterflies, the Westmoreland County Monarch Waystation Initiative is looking to provide the resources needed for monarchs to complete their lifecycles.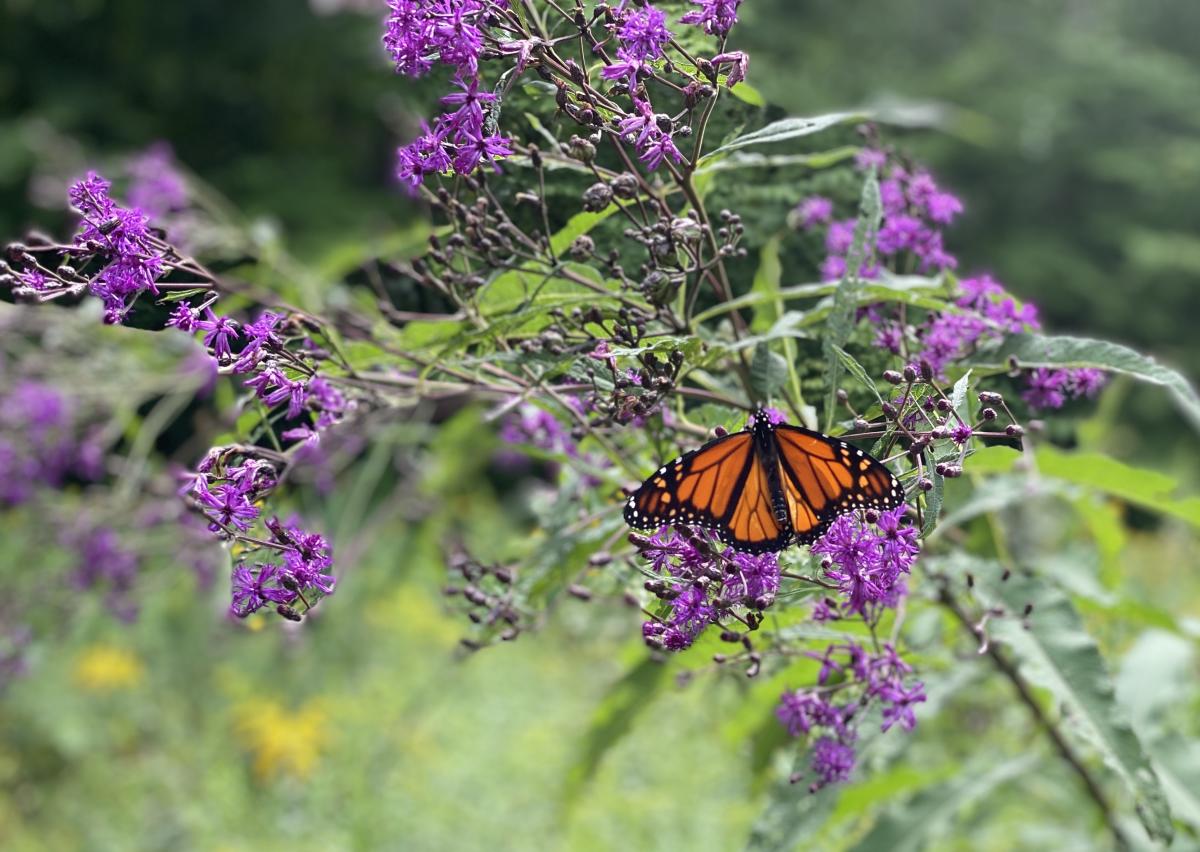 Making a home for monarchs
Property owners in Westmoreland County can have their land certified as a monarch waystation. By densely planting native milkweed and nectar plants in a sunny area and eliminating the use of insecticides and herbicides, you can easily create a Monarch Waystation. Guidelines can be found here.
Melissa Reckner, program manager at Penguin Court – the Laughlintown estate bequeathed to the Brandywine Conservancy by Richard M. Scaife in 2015 – said the project is a perfect fit for the conservancy, which will be holding a native plant sale online.
"The fact that we very heavily promote native plants and their value to a healthy ecosystem – there's so much more movement right now toward rewilding your yard, losing the lawn, going native again and having more of a brushy, wild habitat as opposed to striped green, monoculture lawns that don't support any kind of insects – we figured this would be a more simple way to engage the common homeowner," Reckner said.
The goal is to get 250 certified waystations in Westmoreland County by the end of its 250th year. The certification and the sign that property owners can post alongside of their waystation normally cost $36, but that fee is being waved for the first 193 applications received after March 20, 2023, thanks to the generosity of FirstEnergy (WestPenn Power) and the Westmoreland County's 250th Anniversary Initiatives.
How to join
To have your Westmoreland County property certified as a Monarch Waystation, please complete the application and email it to mreckner@brandywine.org or print and mail it to:
Melissa Reckner
Penguin Court
P.O. Box 219
Laughlintown, PA 15655
Then, directions on how to collect your certificate and Monarch Waystation sign from a Westmoreland Pollinator Partner will be shared.  
What monarch butterflies need
Adult monarchs, which are instantly recognizable by their orange-red wings with black veins and white spots, will only lay eggs on milkweed, and the plant is also the only food source for baby caterpillars, according to the World Wildlife Fund.
That means a milkweed-heavy habitat is essential to the survival of monarch butterflies. The waystation project encourages milkweed growth, but convincing property owners to stop using herbicides and pesticides is important for other parts of the Laurel Highlands ecosystem.
"Monarch butterflies are easily recognizable. People really embrace them," Reckner said. "They love them and there's a lot of PR around them. Of course, what's good for a monarch is going to be good for other pollinators. If we make this the year of the monarch, any ancillary benefits are going to trickle down and help all wildlife."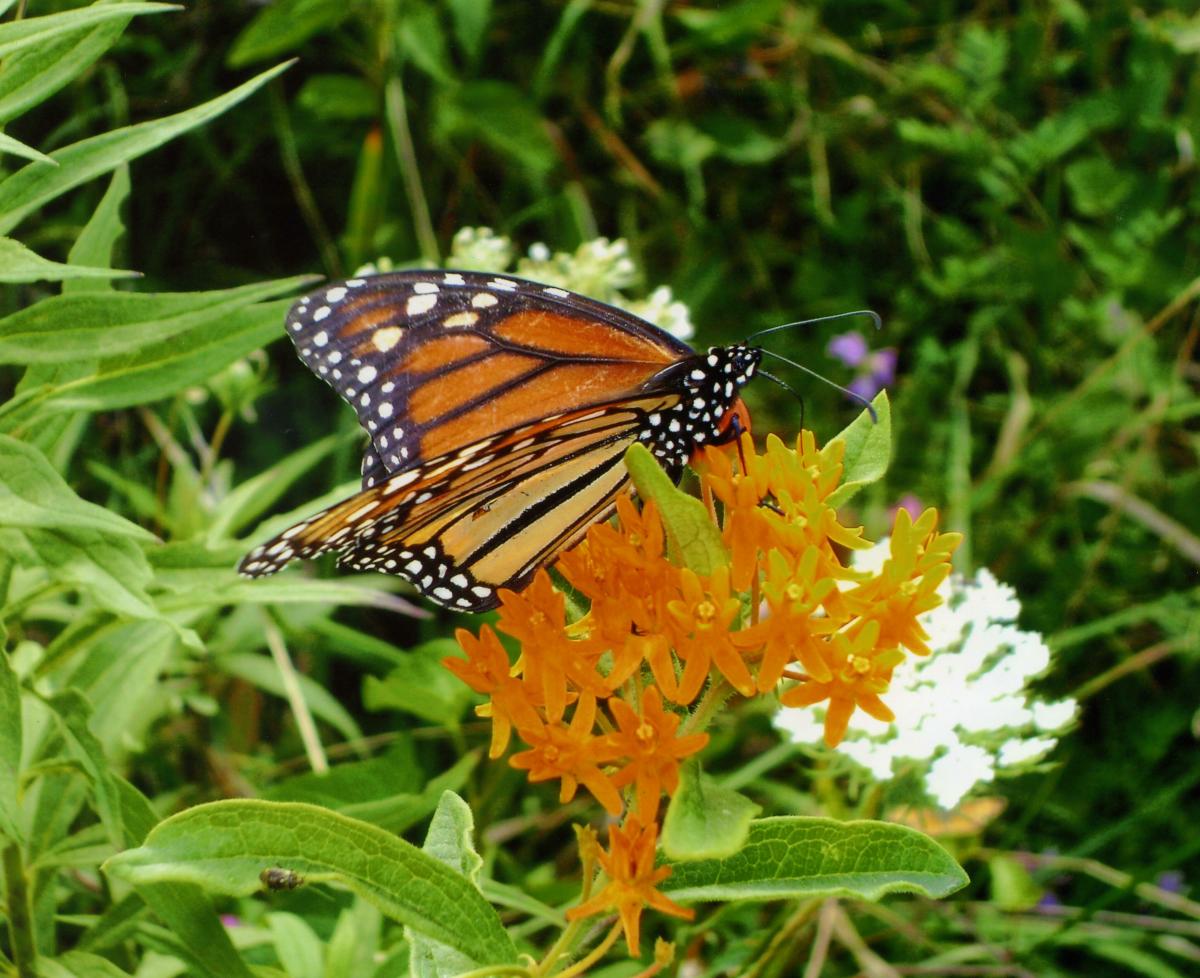 Not just for homeowners
The project is a way to introduce Laurel Highlands conservation efforts to a larger portion of the population.
"We thought that the monarch waystation would be a more simple way to get homeowners who might not know anything about this to ease them into it," Reckner said.
The program isn't just for homeowners either, with businesses such as FirstEnergy looking to get involved.
"I think it all begins at home, but of course at businesses or universities, or any other public spaces, non-profits, if they want to certify their habitats, they absolutely can," Reckner said.