If you ask for a Miller Lite or a Yuengling at Marino's American Eatery in Greensburg, don't be surprised if you're offered a sample of something brewed locally along with a bartender explaining why they think you'll love it. This commitment for the Laurel Highlands' craft beer scene is what elevates Marino's from a normal restaurant to a destination for craft beer aficionados.
"The Laurel Highlands/Pittsburgh beer scene can go head-to-head with any market," said owner Joshua Jones. He backs this up with one of the most unique tap lists in the country. Sixteen of the best and newest beers in the area are always rotating, including many that can't be found anywhere else.
The latest drafts from Laurel Highlands' favorites such as Yellow Bridge Brewing, Kegg Brewing Company and Devout Brewing Company are on tap as soon as they're released by the breweries. It's the only place outside of Pittsburgh where Brew Gentlemen's General Braddock's IPA (named one of the 25 best beers of the decade) is always on tap. Plus, Marino's is the sole establishment outside of Massachusetts to serve Trillium, the brewery credited with popularizing the New England IPA, on tap.
What's the reasoning behind all of these exclusive brews? Deeply caring about the brewing and serving of craft beer so that it tastes perfect.
"It's really a labor of love," said Jones.
Marino's takes pride in storing, cleaning and serving all of their beer and tap equipment to match the quality you'd get right from the taproom.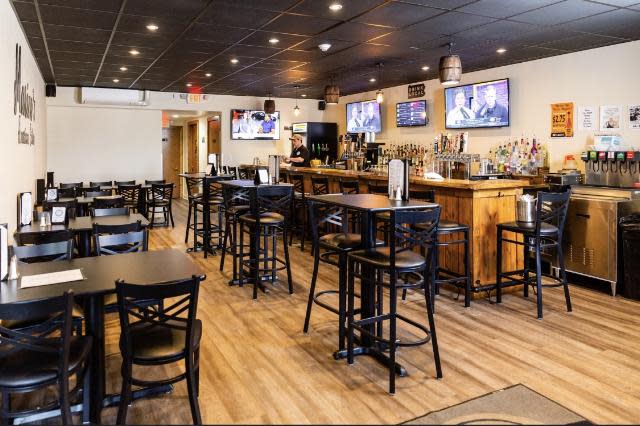 While striving for this quality, Jones also recognizes how important it is to meet with each local brewer, learn their story and turn that into a lifelong friendship between the brewery and Marino's.
"We're trying to introduce craft beer to a new market," said Jones.
That's why his meticulously-crafted draft list has one beer of every style, so bartenders always have something to recommend, whether you're an expert or a lifelong Coors drinker.
Jones doesn't want your newfound interest in local brews to stop in his restaurant, either. He thinks you'll enjoy the beer so much you'll want to go visit their taprooms for yourself and try more!
"We're 100% supporting small business owners and Laurel Highlands breweries," he said.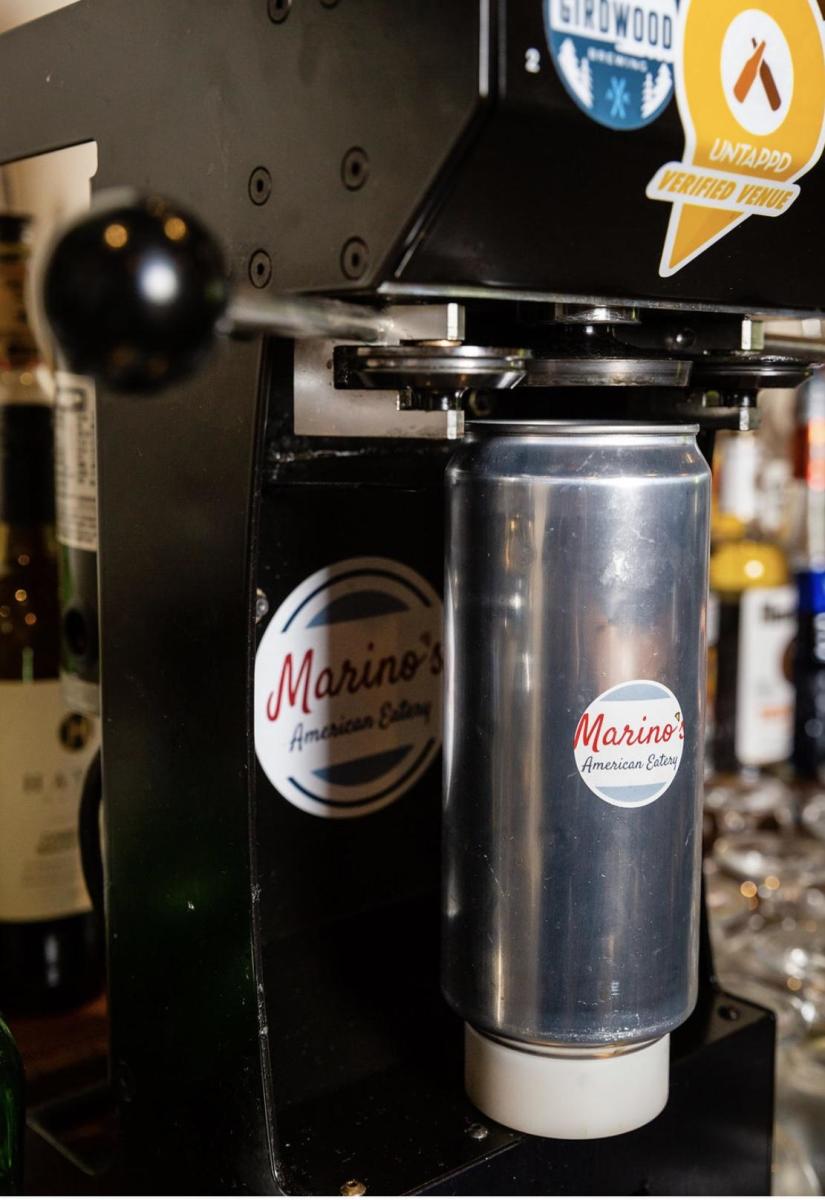 In a rush? Crowlers of all beers on draft are available to-go and his cooler is loaded with hard-to-find four packs that saves you the trouble of driving to Pittsburgh for the beer you crave. In fact, people often come to Marino's because it's nearby, something new is always on tap and it saves you from fighting tunnel traffic while getting into the city.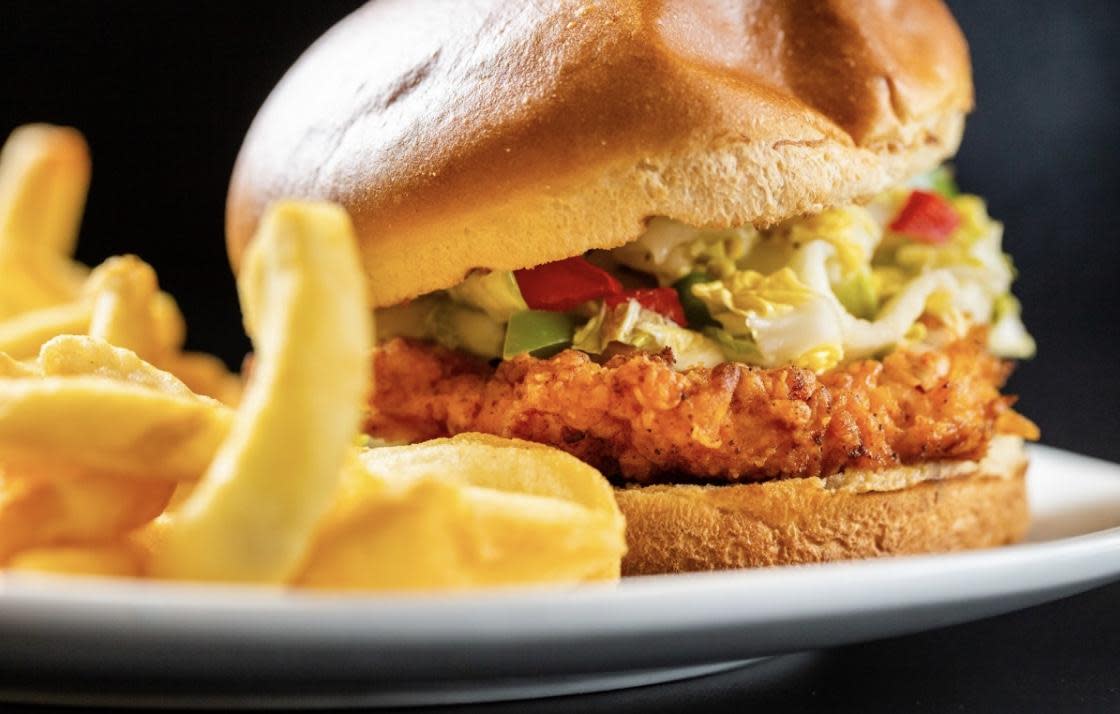 Marino's American Eatery is also great for a bite to eat as you try a new draft or explore the Laurel Highlands. Chef Pat brings nearly 40 years of experience from local favorites like Tapped Brick Oven and Pour House and DeNunzio's, creating a chef-inspired, made-from-scratch menu full of American classics. With everything from a spiced-just-right Nashville hot chicken sandwich to mouth-watering breaded sauerkraut cakes, there's something for everyone on the menu.
Way more than a brewpub, Marino's unique approach to craft beer sets it apart from any other restaurant in the state. Check out their draft list online and stop by their Greensburg location to see why no one does craft beer and supports local brewers like Marino's.