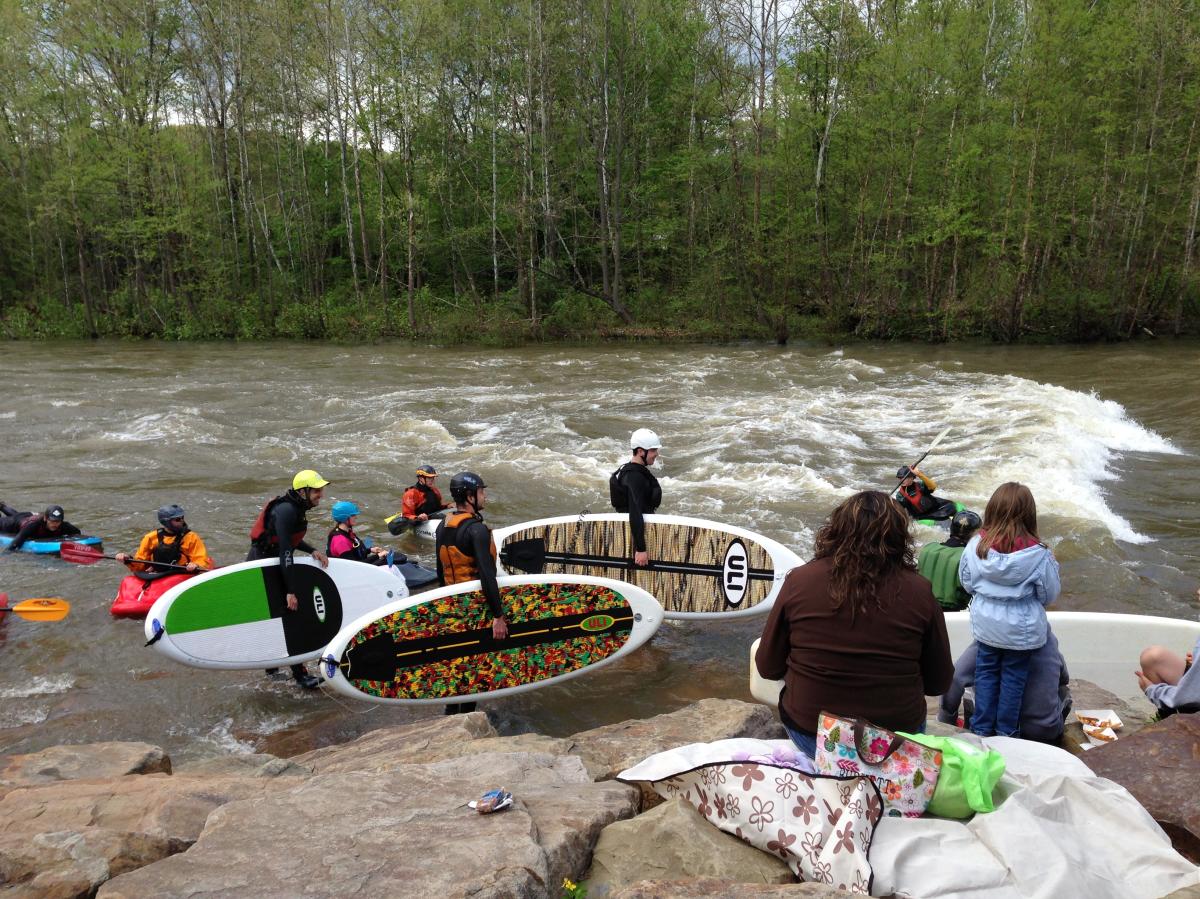 Surf's up in the Laurel Highlands!
Whitewater lovers are flocking to Somerset County this weekend for the annual Stonycreek Rendezvous.
Greenhouse Park, an 11-acre oasis on the Stonycreek River, will be the gathering spot for up to 1,000 paddlers using canoes, kayaks, rafts and stand-up paddleboards in what has become a can't-miss weekend for watersports enthusiasts.
"It is a really fun event," said Brian Smart, president of the Keel Haulers Canoe Club, which is based in Ohio but – as one of the largest paddling clubs on the East Coast – has members stretching from New York to North Carolina. "I know that they do a great job. They have more than just paddling. They have vendors, they have live music. They have raffles, they have a race. It's a draw for all sorts of people."
Steve Podratsky, vice president of the Benscreek Canoe Club, told tribdem.com that the Rendezvous attracts visitors from 12 to 14 states and that more than 50 percent of attendees travel farther than 60 miles for it.
Admission to the event is $10 for a weekend pass, and Greenhouse Park has tent camping available for $10. Food vendors will be on hand, as will Stone Bridge Brewing Co., which will be offering a specially brewed beer for the event.

'I wish I lived closer'
Smart, who also comes to the Laurel Highlands to paddle the Youghiogheny River, will be making his second trip from Northeast Ohio to the Stonycreek Rendezvous.
"I love to surf waves there," he said. "I wish I lived closer to those waves so that I could visit more often. The club in general has been going to that festival for quite a while."
The 32nd Stonycreek Rendezvous opens on Friday, May 19 and runs through Sunday, May 21. 
"It started out as a downriver race on the Benscreek," said Mike Cook, president of Benscreek Canoe Club, which schedules whitewater releases from the Quemahoning Reservoir and runs the Rendezvous. "It was called the weekend of races. Over the years it morphed into the whitewater event that it is today."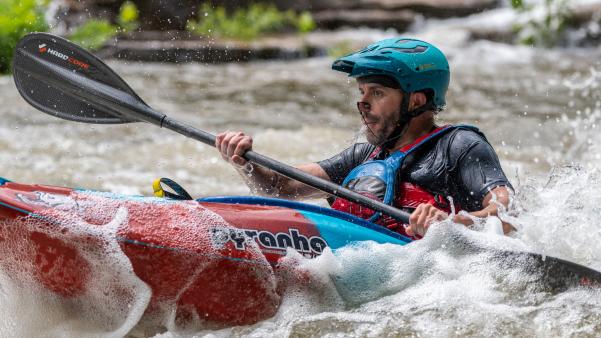 Where to eat/stay,
what to do
PLACES TO STAY
While camping is available at Greenhouse Park, there also are great lodging options near the Stonycreek Rendezvous.
THINGS TO DO
Race and rodeo
The freestyle rodeo – which includes paddlers performing tricks on the water – is one of the annual highlights of the Rendezvous. It begins at 2:30 p.m. Saturday and is free for spectators.
"Greenhouse Park is a really good venue to come and observe," Cook said. "If someone wants to watch a whitewater event, the rodeo is awesome because it happens right in front of you."
This year's Rendezvous also features a Class II/III downriver race, which begins at 6:30 p.m. Friday. The event, which costs $20 to enter and features multiple categories, is from Carpenter's Park to Greenhouse Park. It is part of the Headwaters Racing Series.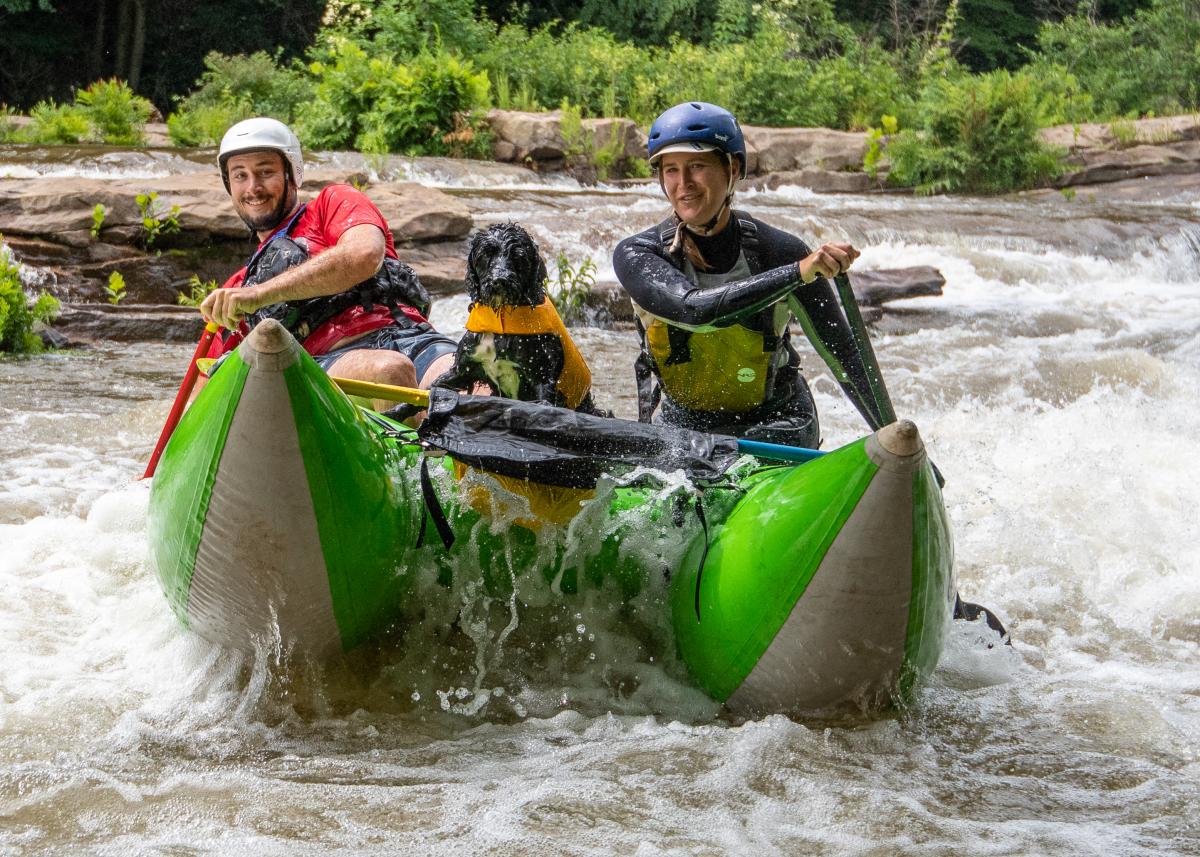 River revitalization
The Stonycreek's journey from a pollution-infested body of water that couldn't host aquatic life to one that now draws tourists to the Laurel Highlands has been an incredible journey. Decades of acid-mine drainage left it essentially lifeless, but conservation efforts helped clean up the Stonycreek, and it was named Pennsylvania's river of the year in 2012.
"It's really become a recreation asset to the community over the years," Cook said. "As kayakers, we'll paddle some polluted waters ... but what's really cool about the Stony and the improvements made through is it's become a recreation destination."
The installation of a valve on the Quemahoning Reservoir helped with that, allowing the Stonycreek River to become home to the state's first manmade whitewater park. Benscreek Canoe Club schedules releases every other weekend throughout the summer, as long as the reservoir's water level is high enough to support them, that generate Class II and Class III rapids.
If you don't have the equipment to join in on the Stonycreek Rendezvous but still want to enjoy some time on the river, check out Coal Tubin'. They offer floating and biking experiences throughout the summer, including a commercial rafting trip on Saturday, May 20.