Did you know that Latrobe is the hometown of Fred Rogers? The Laurel Highlands invites you to be their neighbor and explore the Fred Rogers Trail through the beautiful region. Special stops that celebrate the television personality's legacy include museums, art centers, statues, exhibits and an amusement park. On your way from stop one to stop two, be on the lookout for a familiar saying: "It's a Beautiful Day in the Neighborhood."
Take a self-guided tour of the Fred Rogers Center at Saint Vincent College, where you can see artifacts like Mister Rogers' handwritten letters and his iconic sweaters, shoes and puppets. You can also get a glimpse of Fred's life, from his childhood in the Laurel Highlands to the impact he had on people all over the world. The newest exhibit, The Neighborhood kiosk, enables visitors to create a neighborhood of people who have positively impacted their lives, which embodies the spirit of Fred Rogers. 
Fred Rogers Statue in James H. Rogers Park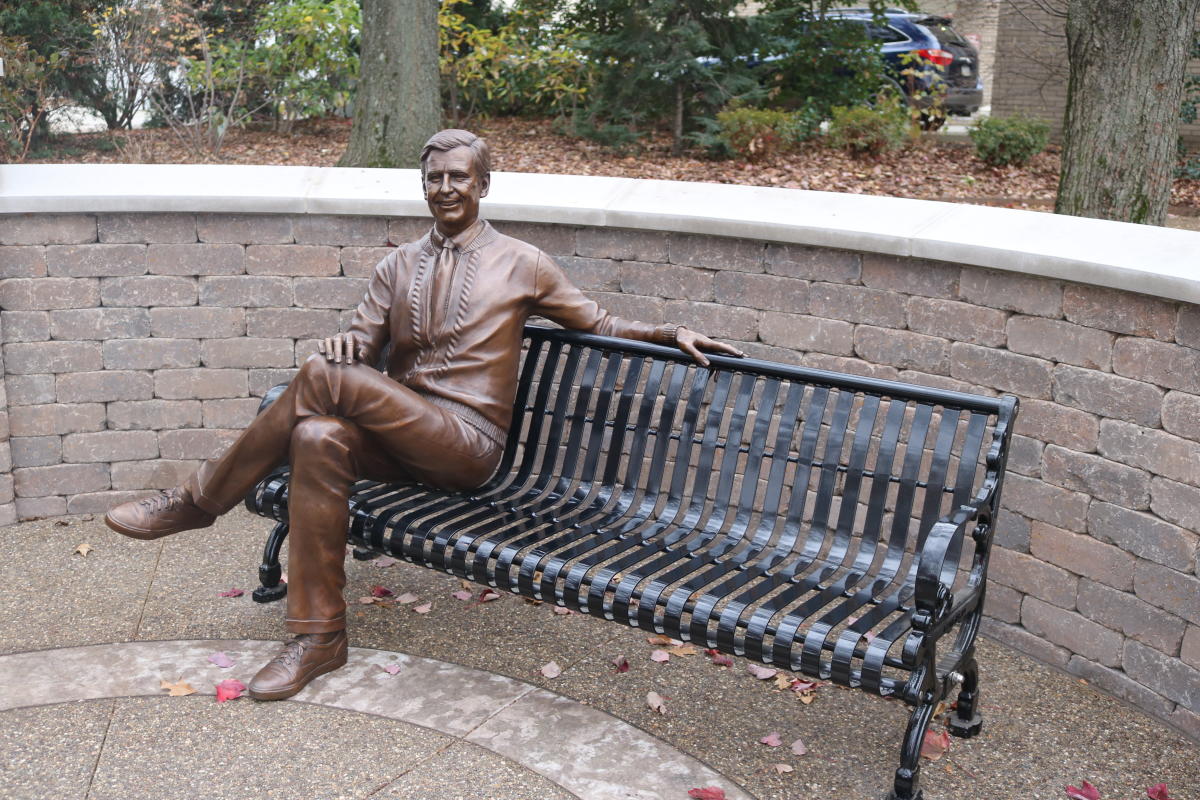 photo provided by Saint Vincent College

Take a walk around downtown Latrobe, Fred's hometown, and make a stop at the Fred Rogers Memorial Park. Take a seat on the bench next to the Fred Rogers statue and be sure to take advantage of the perfect selfie opportunity!
During the summer, take the entire family to Idlewild & SoakZone, an amusement park where Mister Rogers' Neighborhood lives on through a new generation of characters. In Daniel Tiger's Neighborhood, kiddos can interact with Daniel Tiger, the star of the animated PBS television series inspired by Mister Rogers' Neighborhood, and take a trolley ride!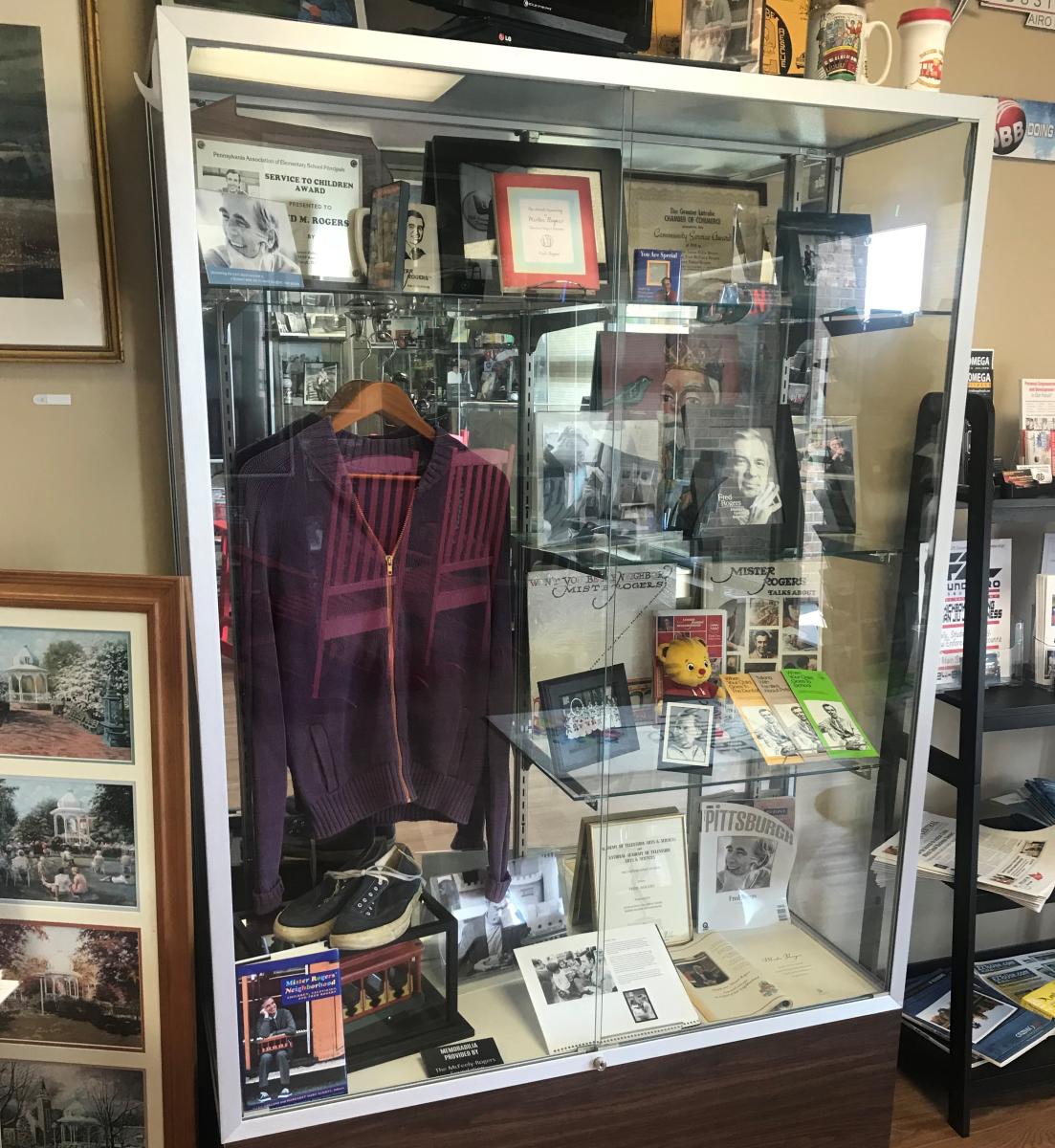 Swing by the Greater Latrobe-Laurel Valley Chamber of Commerce and check out their display of Fred Rogers memorabilia, including one of his iconic cardigans and a pair of shoes.
Latrobe Area Historical Society
Fred Rogers isn't the only superstar born in the Laurel Highlands. Fred and golf legend Arnold Palmer actually attended the same high school! At the Latrobe Area Historical Society, you can explore the history, heritage and well-known citizens of Latrobe.
Latrobe High School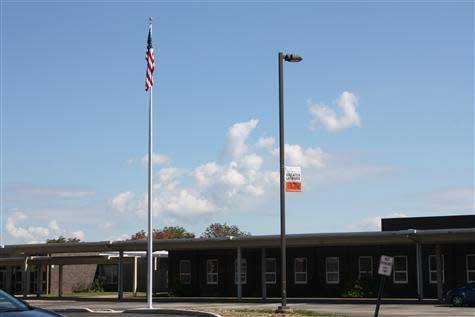 Fred attended Latrobe High School when it was located in the former Latrobe Elementary School. The present-day high school honors Rogers and Arnold Palmer with a display of memorabilia of the two famous alumni. However, it is only open to the public during school events such as plays and art shows.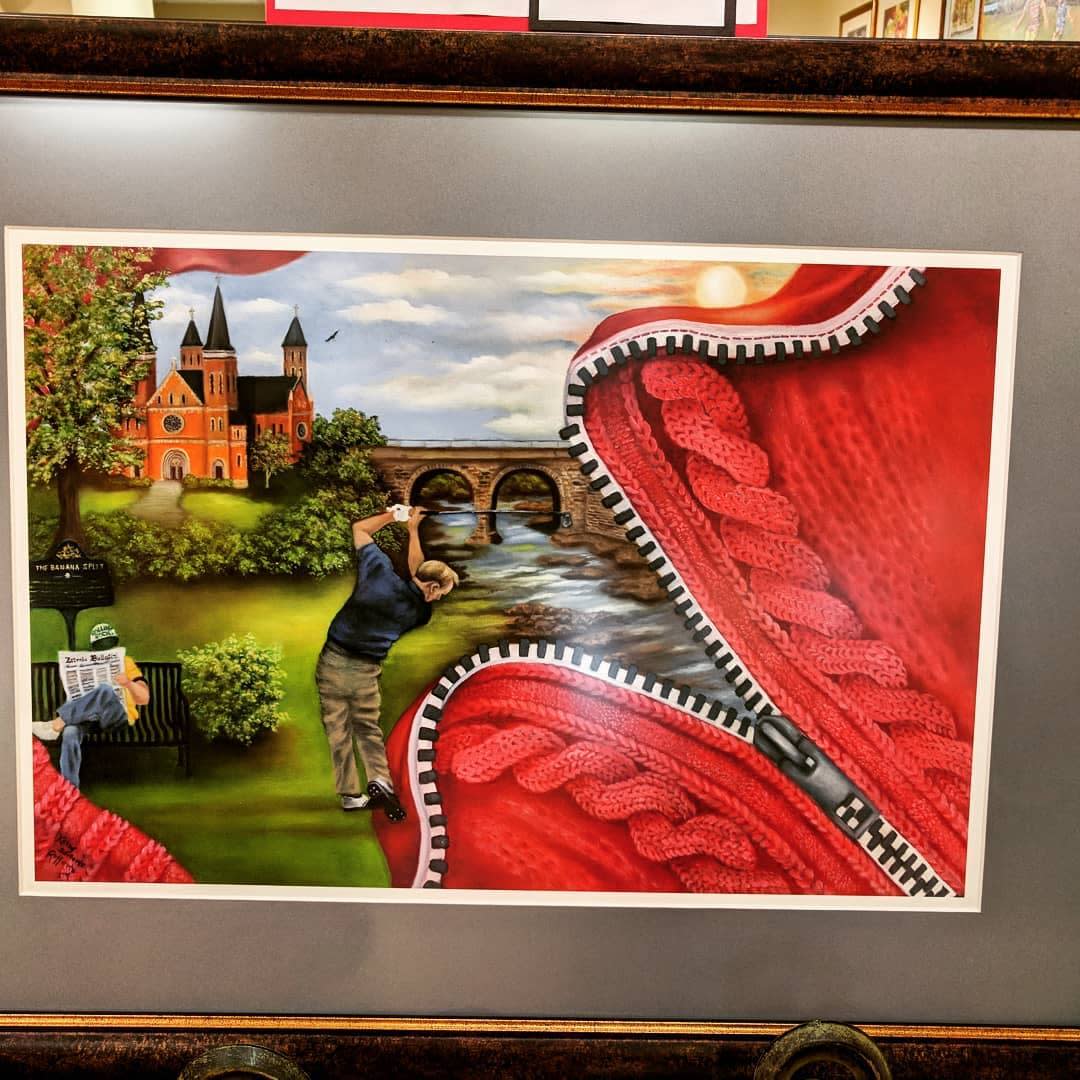 Enjoy breakfast or lunch at Ricolita's Cafe at the Latrobe Art Center, where you can browse through Mister Rogers' Neighborhood merchandise for sale and inspiring artwork by local artists. This hub of arts and activities was co-founded in 2002 by Nancy "Laney" Rogers Crozier, Fred's sister.
Rogers-McFeely Memorial Pool
The construction of this community pool was funded by Fred's parents to provide a safe place for local kids to swim.
Latrobe Presbyterian Church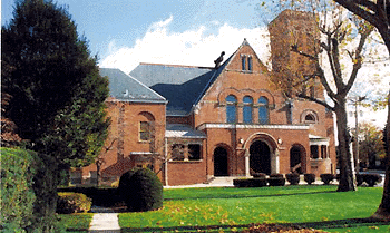 Fred Rogers was an ordained Minister, so stop by and see where he went to church as a youngin'. Near the church, you will find a small plaque and an old school bell that marks the former Second Ward School, where Fred attended elementary classes.
Fred Rogers' Place of Burial
Reflect on Fred Rogers' legacy and impact on the world and visit his final resting place at Unity Cemetery in Latrobe.
There are plenty of things to do and see between these Fred Rogers attractions. Use the map above, pinned with the places mentioned, to find a restaurant to grab a bite to eat or a place to stay. 
We partnered with Visit PA to create The Fred Rogers Trail, so be sure to check out the rest of the trail that will take you through Pittsburgh, Washington and New Florence to see everything Fred Rogers.