The Laurel Highlands is celebrating the legacy of Latrobe native Fred Rogers on February 19, 2018, the 50th anniversary of the first episode of Mister Rogers' Neighborhood. To commemorate this event, we took some of the classic puppets from the Neighborhood of Make-Believe and imagined where their favorite stops in the Laurel Highlands might be. See where King Friday, Daniel Tiger and more might love to visit in 2018.
Where could a king go to experience the best medieval entertainment, arts, food and fun? The Pittsburgh Renaissance Festival, I presume! We're sure King Friday XIII would love to watch the joust while munching on a roast turkey leg, all while giving a royal hello to this kingdom's royal family.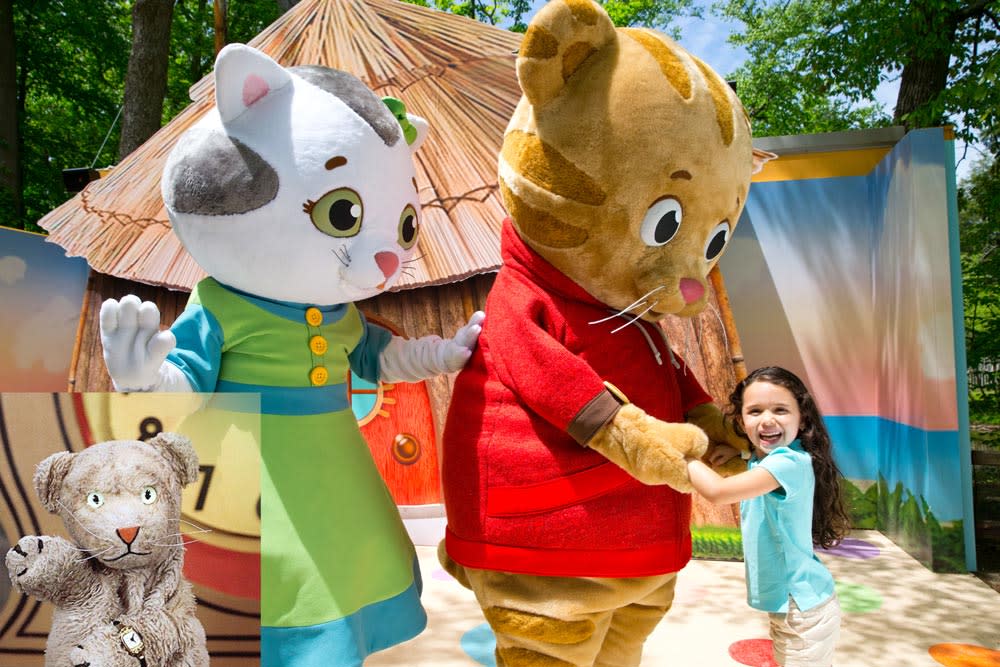 Daniel Stripèd Tiger might be amazed (and a little nervous) to find himself in a starring role at Idlewild & Soakzone. After a morning swim in the wave pool at the "Best Children's Park in the World," Daniel would hop on board the signature red trolley to meet his friends from his new show, Daniel Tiger's Neighborhood. On special Daniel Tiger Neighbor Days, he'd be overjoyed to meet, sing and dance with park guests along with Katerina Kittycat, O the Owl, Miss Elaina and Prince Wednesday from the popular PBS television show.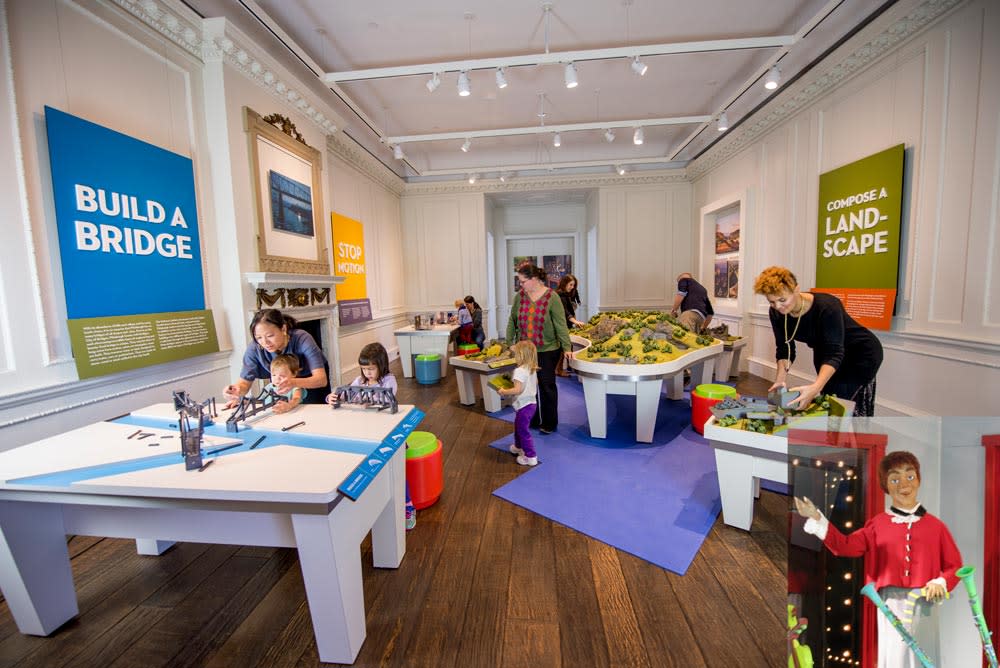 Okay, toots. There's lots of amazing museums in the Laurel Highlands, but only one is sure to please the finicky Lady Elaine Fairchilde. With 3,400 objects of fine and decorative American art spanning four centuries, the Westmoreland Museum of American Art will impress even the operator of her own Museum-Go-Round.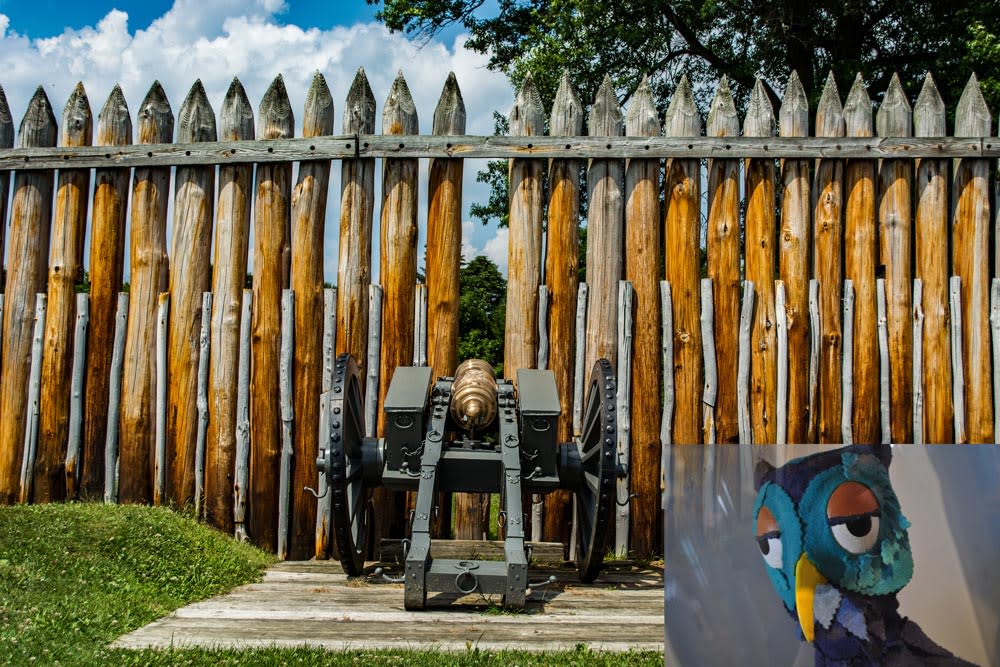 X the Owl is always eager to learn something new, and the rich history of Fort Ligonier is the perfect opportunity. His first stop in their newly-remodeled museum will take him through the French and Indian War Art Gallery with 14 original paintings and to the the outstanding George Washington Collection featuring his saddle pistols and memoirs. Then, he will fly around the reconstructed and restored French and Indian War fort, checking out canon, fortifications and much more from the 16th century.
Antiques - Cornflake "Corney" S. Pecially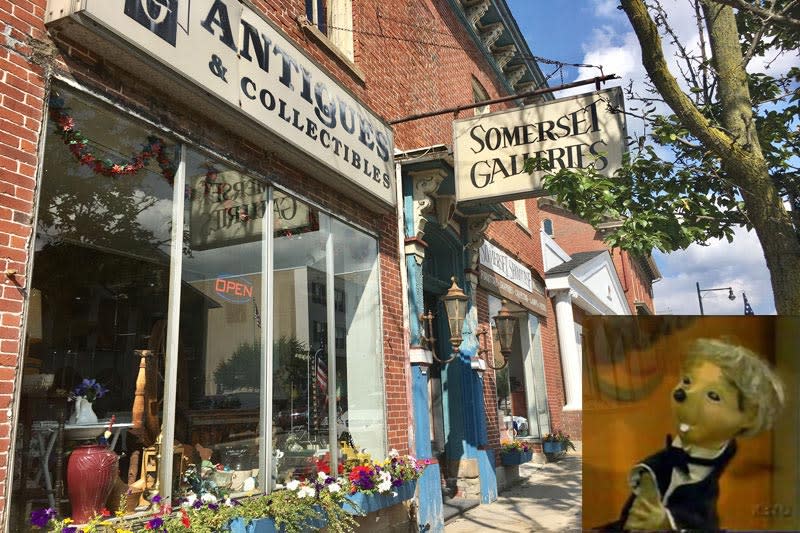 A master rocking chair, toy trolley and doll maker, Corney could treat himself to a day of antiquing throughout the Laurel Highlands. After snagging a painting at Somerset Galleries, rocking chair at Silver Penny Vintage and stoneware at Laughlintown Antique Mall, we recommend he takes a walk around the Ligonier Diamond for a scoop of delicious Ligonier Creamery ice cream.
Where would your favorite Neighborhood of Make-Believe Character visit in the Laurel Highlands? Let us know in the comments below!