On September 11, 2001, four commercial airliners were hijacked in a planned attack against the United States. Two airliners were flown into the World Trade Center Twin Towers and a third aircraft into the Pentagon. A fourth aircraft, United Airlines Flight 93, crashed into an open field in the Laurel Highlands near the small town of Shanksville, after the passengers and crew stormed the cockpit and derailed the plane from its intended target, Washington, D.C.
Established by President George W. Bush in September 2002, Flight 93 National Memorial is a serene place of remembrance and honor at the crash site of Flight 93. The memorial is now complete, with its final piece in place, The Tower of Voices.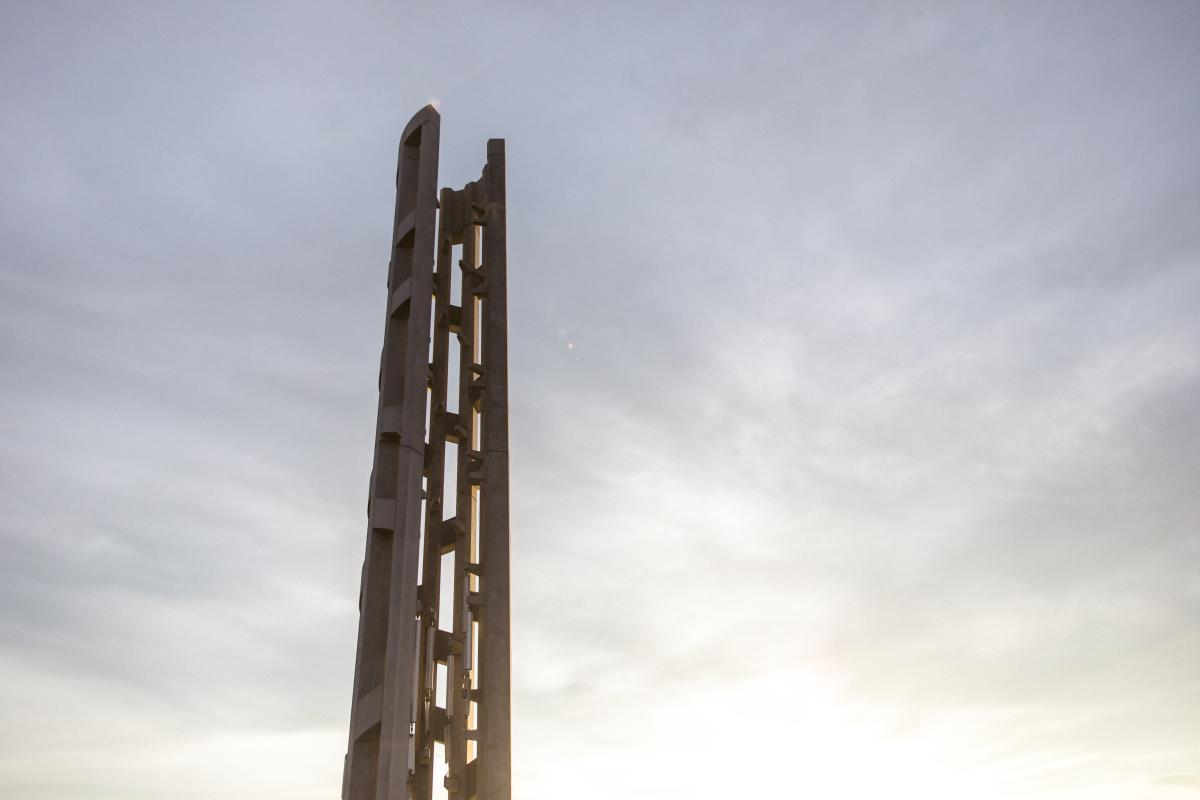 The Tower of Voices is the first monument that visitors see after entering the memorial off of Route 30. The impressive structure stands at 93-feet tall and, when completed, will contain 40 chimes to represent the eternal voices of the 40 passengers and crew members of Flight 93. White pines surround the tower in a concentric pattern, creating an illusion that the trees are soundwaves radiating from the Tower.
The tower's C-shape and design allows the sound to be amplified from its open side. This also gives visitors the unique opportunity to stand in the middle of the Tower, look up and observe the chimes hanging above. The wind-activated chimes will vary in sizes from five to 10 feet and each has a unique pitch that contributes to the collective tune.
There is much more to see after witnessing the Tower of Voices. The next stop at Flight 93 National Memorial is the Visitor Center, where visitors can explore a chronological display of the day's events with artifacts from the crash and learn about the flight and its passengers. While a tour of the Flight 93 National Memorial is typically self-guided, park rangers and memorial ambassadors can be found throughout the site to interpret the story of that fateful day.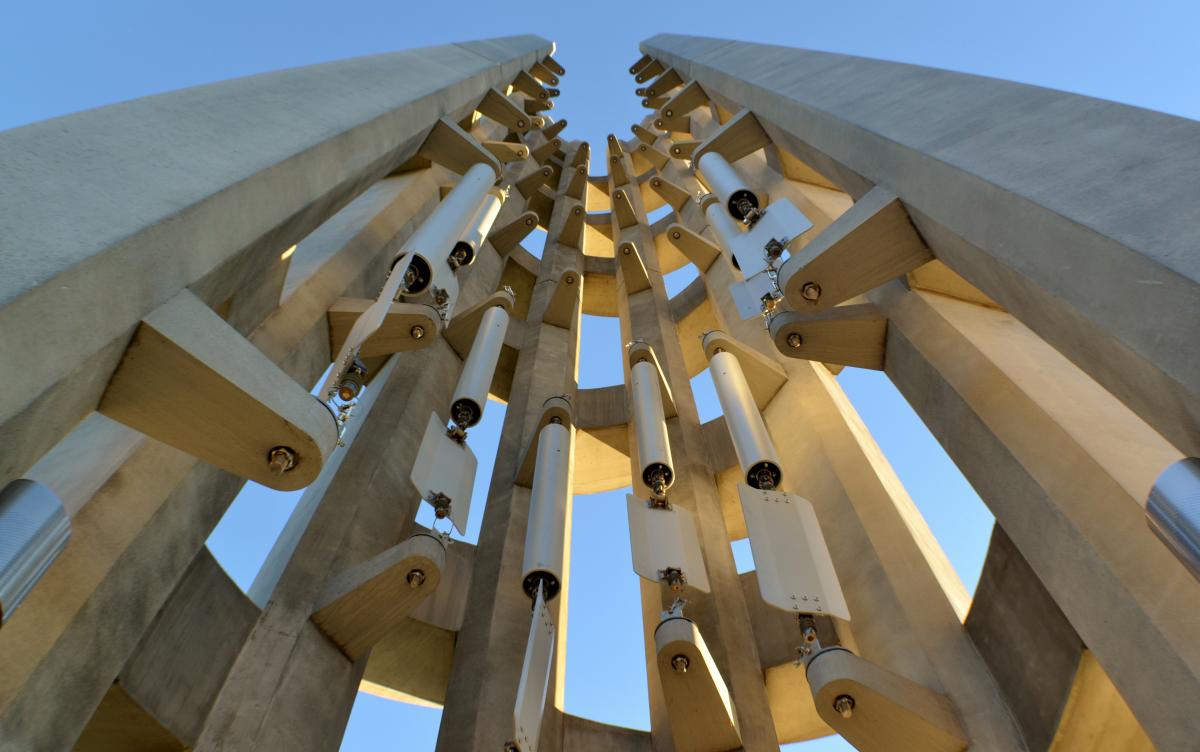 The Memorial Plaza and The Wall of Names can be accessed a few different ways. Visitors can take a short hike on the Western Overlook Trail, take a scenic walk down The Allée or take a short drive down Ring Road. The white marble Wall of Names, engraved with each passenger's name, is positioned along the flight path, overlooking the crash site. It is common to see mementos placed along the wall in honor of the 40 men and women who lost their lives on United Airlines Flight 93. Not far from the tree line rests a 17-ton sandstone boulder, marking the approximate location of impact.
Whether your visit serves as a pilgrimage, a patriotic rite of passage or a historical and educational experience, one thing is for certain, Flight 93 National Memorial is incredibly thought-provoking and emotionally powerful.