Adventure enthusiasts and nature lovers, look no further than Ohiopyle State Park for your fresh air fix and adrenaline rush! As Pennsylvania's largest state park, Ohiopyle offers 80 miles of trails, a variety of camping options, abundant waterfalls and rapids, 28 miles of the Great Allegheny Passage rail trail, and 14 miles of the Youghiogheny River's rushing water. While the entire park is beautiful, here are some highlights that you must include in your itinerary during your next trip to Ohiopyle!
Laurel Highlands Falls Area Visitor Center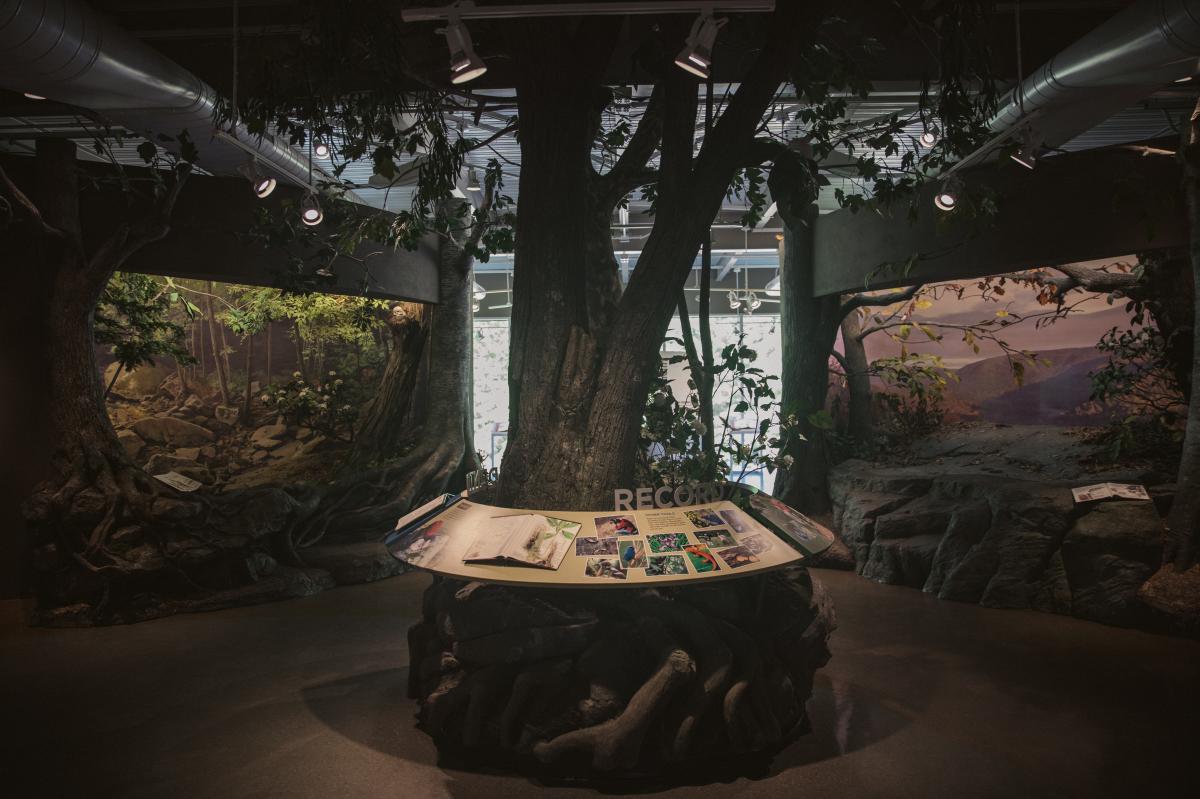 Explore the interactive exhibits to learn about the park's history and environmental treasures through topographic maps, adventure-inspiring displays and even interactive, educational exhibits for kids of all ages. The center also offers an excellent view of the main falls area from an indoor look-out.
Main Falls Area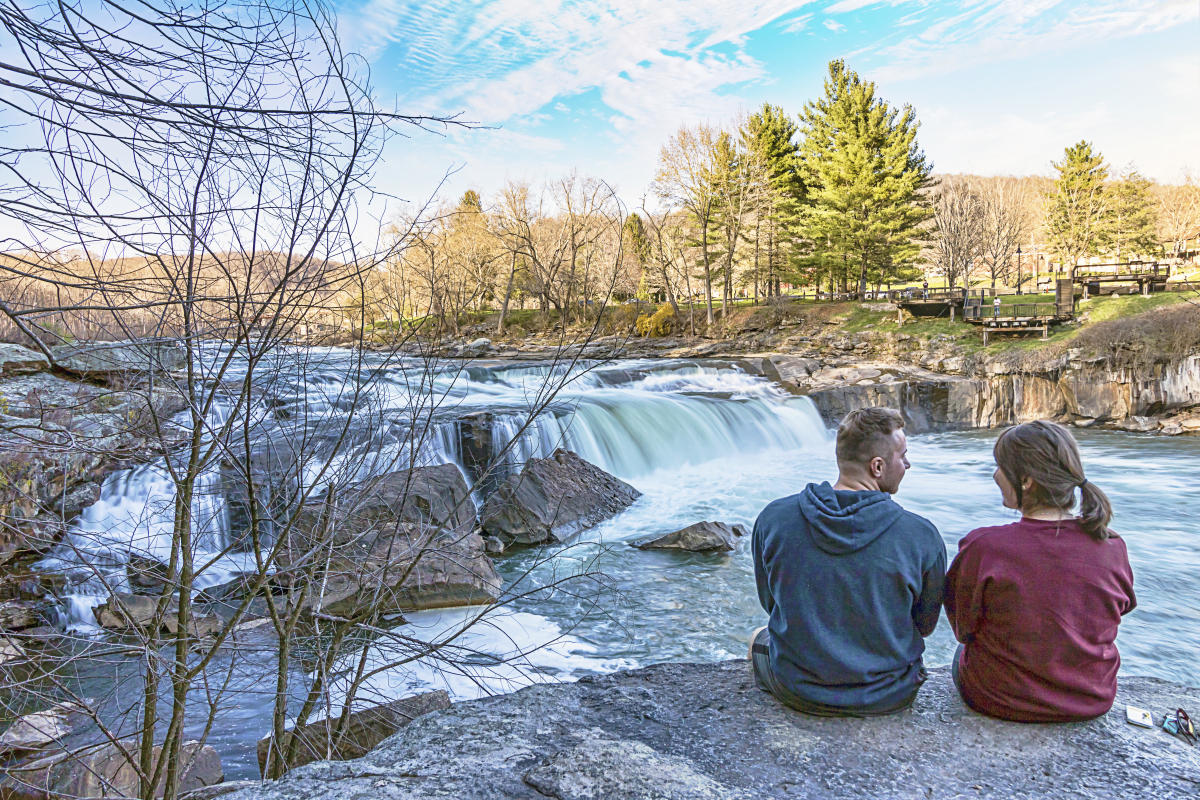 The Main Falls Area is the central location of all of the activity in Ohiopyle State Park. Admire the power of the 20-foot drop that extends the entire width of the Youghiogheny River. Be sure to read some of the interpretive signage about the history of whitewater and the falls, including the story of George Washington's run-in with the river.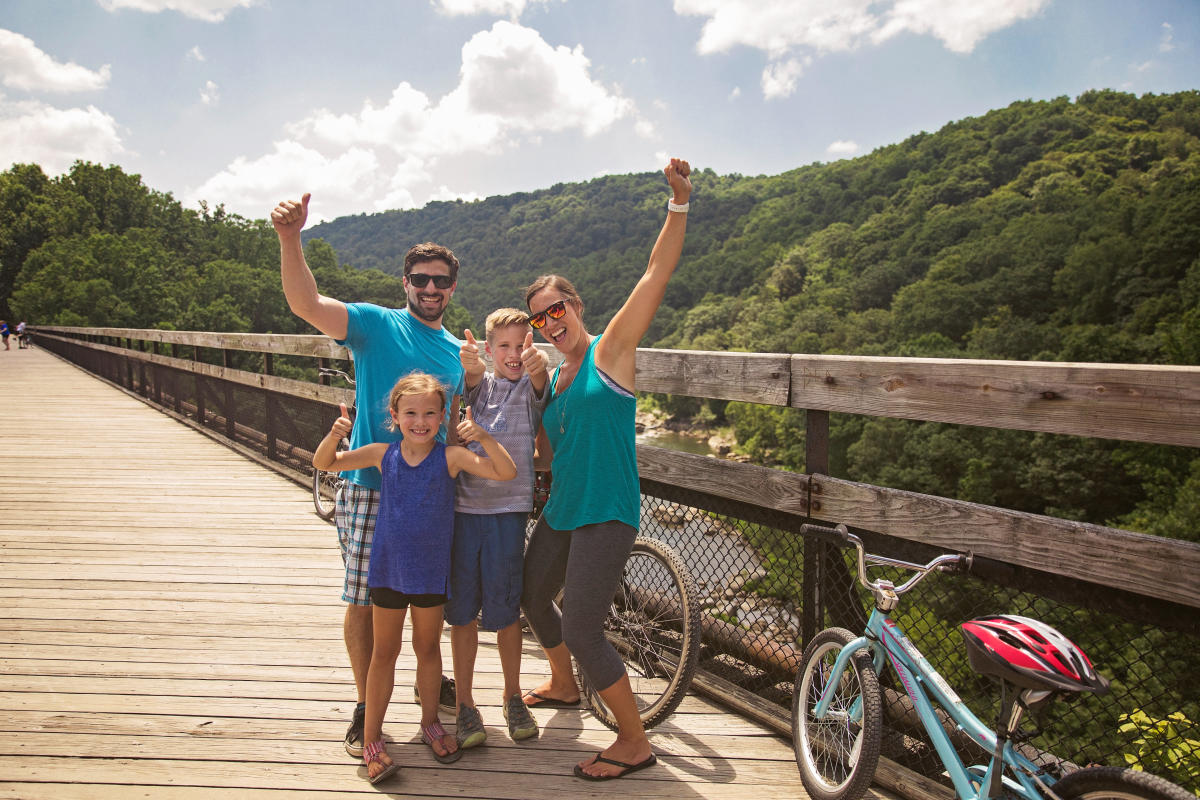 Wander by foot or rent a bike and explore the Great Allegheny Passage. The 150-mile nearly level rail trail runs through the heart of Ohiopyle, ultimately connecting Pittsburgh to Cumberland, Maryland. Take a short ride to the neighboring trail towns Confluence and Connellsville and enjoy gorgeous views of the Youghiogheny River, scenic streams cascading down the mountains and abundant wildlife.
Cucumber Falls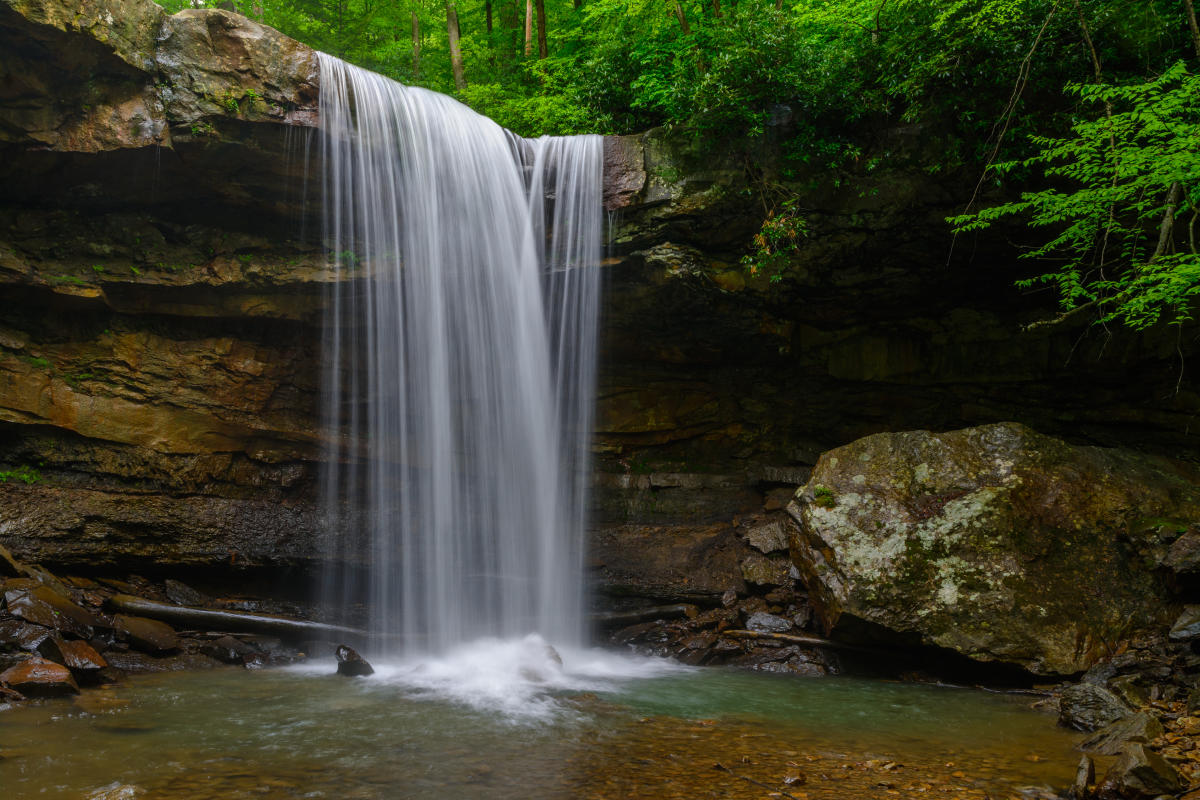 Cucumber Falls is a 30-foot bridal veil waterfall easily accessible by foot or car. Steps lead you from the parking lot to a lookout spot, where you get a great view of the falls without a hike. If you're feeling adventurous, you can trek further to ground level, get up close to the waterfall and even walk behind it. This is a great spot for photo opportunities and a picnic.
Sugarloaf Mountain

The activities on Sugarloaf Mountain are endless. Hike (or drive) to Baughman Rock, the crown jewel of Sugarloaf Mountain, situated on the third highest point in Pennsylvania. From this impressive lookout, you can see the Laurel Ridge and the Middle Youghiogheny, Pennsylvania's deepest river gorge. The incredible, diverse terrain is perfect for hiking and mountain biking. In addition to summer activities, Sugarloaf Mountain has awesome spots for cross-country skiing, sledding and snowmobiling.
Meadow Run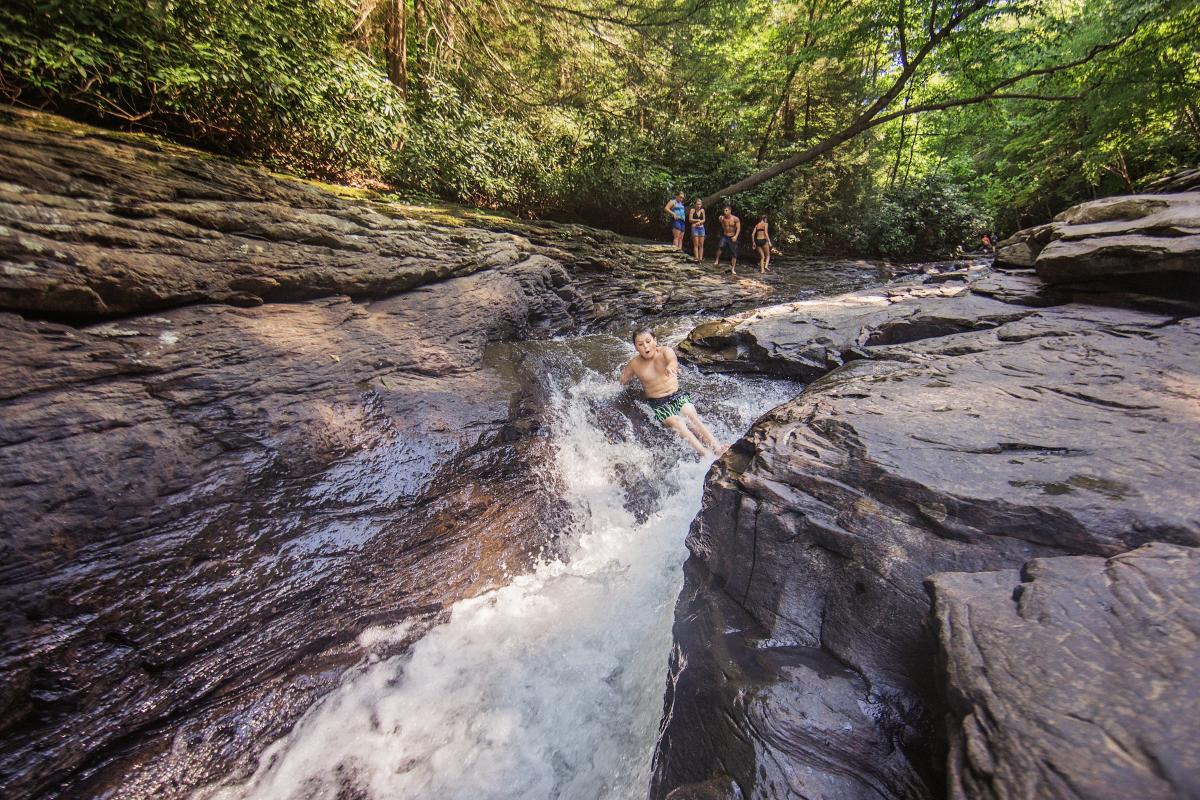 Meadow Run is widely known for its natural rock waterslides, but be sure to continue hiking upstream! You will find areas for rock climbing, extraordinary rock outcroppings, and Flat Rock, a great place to picnic with your feet in the river. Another secret stop is the Cascades, a large waterfall with multiple ledges that you can directly hike to.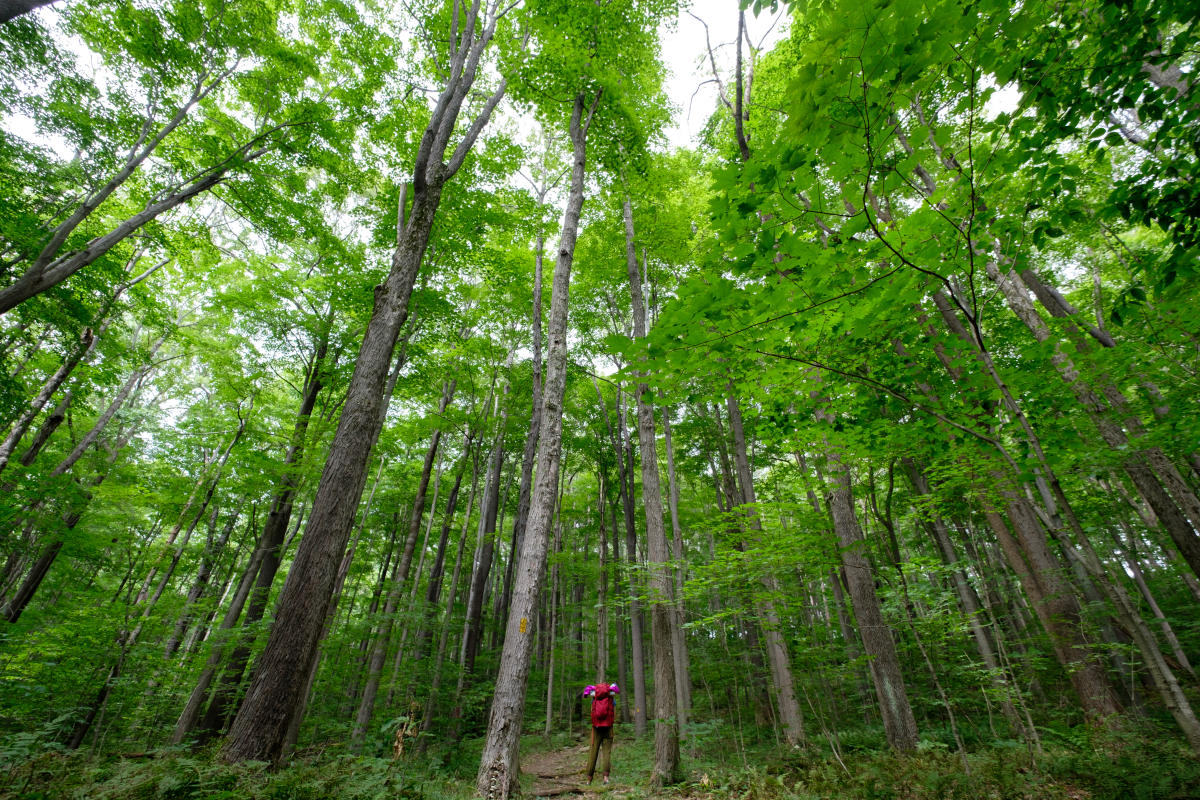 Mile zero of the 70-mile Laurel Highlands Hiking Trail is located in Ohiopyle. The first 4.5 miles from Ohiopyle are some of the most challenging of the trail. If you're up for it, park at Ferncliff and get to it! Or, hike down into Ohiopyle and finish your adventure with a cold beer or an ice cream cone.