By Anietra Hamper for PlanetWare.com
Hiking trails in Pennsylvania range from recreational rail trails that can be done in segments to wilderness backpacking. The appeal of hiking in Pennsylvania is the lush forest landscape that surrounds you with boundless natural beauty on the trails, including the mountain laurel state flower.
With 121 state parks, 184 rail trails, and the National Trail System, which operates five national and historic trails in Pennsylvania, all you need is a map, a pair of sturdy shoes, and a sense of adventure. Pennsylvania hiking, while it could be intimidating due to the vast area of forest and parks, is actually not that complicated.
Hiker enjoying Pennsylvania's mountain landscapes.
Hiker enjoying Pennsylvania's mountain landscapes.    Share:   
Most trails have plenty of signage or are marked with blazes. For day-trip hiking, you can tackle just a section of a traditional backpacking trail, like the Appalachian Trail or North Country Trail in the Allegheny National Forest. For rail trails, you can follow the mile signs and turn around when needed. 
For many hikers, day trips are preferred, and there are ample opportunities in almost all hiking locations to take on shorter segments. The 79 miles of trails in Ohiopyle State Park in the Laurel Highlands is a perfect example of trails that are segmented and designed to accommodate day hikes.
2. Ferncliff Peninsula, Ohiopyle State Park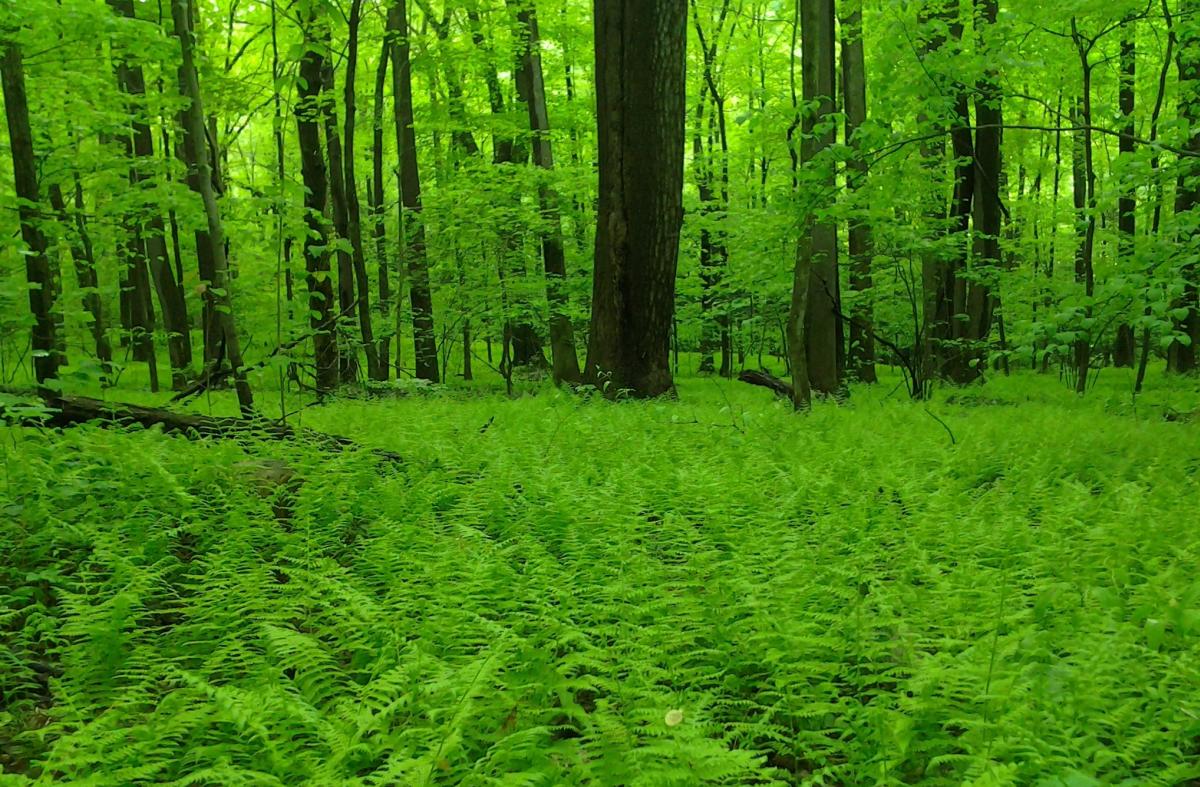 The Ferncliff Peninsula trails are concentrated in a small section of Ohiopyle State Park and make for easy day-trip hiking. There are three miles of four interconnected trails marked by black blazes. The trails, which range from the 0.1-mile Buffalo Nut Trail to the 1.7-mile Ferncliff trail, are all easy to moderate hiking. The entire peninsula is a unique ecosystem and since it is surrounded by water, it is home to flora that you will not see anywhere else in the region. Be sure to stop by the educational Ohiopyle Visitor Center before your hike for the best sense of your surroundings. The center has detailed information on the trails and even a topographic map of the peninsula that will help orient you before you head out into the 20,000-acre state park.
If you plan to hike in one of the larger parks, like Ohiopyle, it is best to stay for several days and base yourself out of a central location, like Nemacolin Woodlands Resort in Farmington, a few miles away.
6. Great Allegheny Passage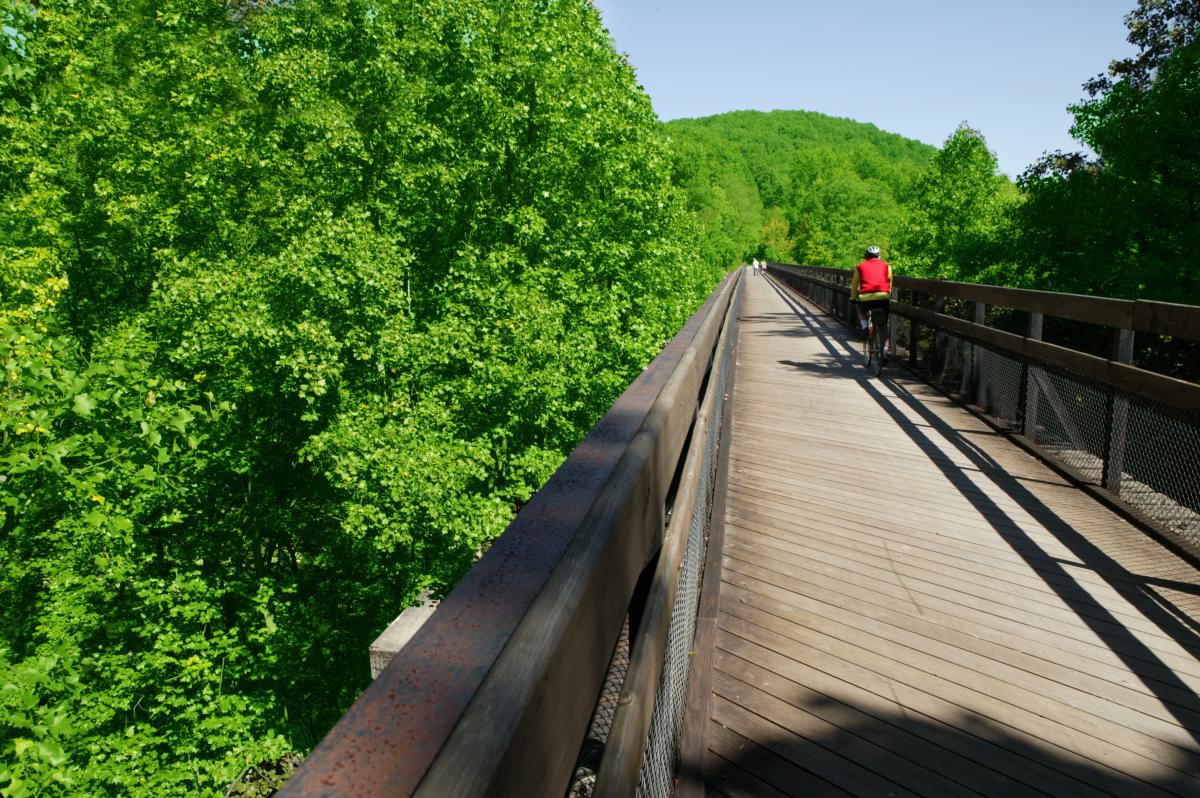 While its name seems intimidating, hiking along the Great Allegheny Passage provides many opportunities to customize and plan your distance, especially if you are new to hiking in Pennsylvania. The entire trail runs 156 miles from Pittsburgh to Cumberland, Maryland taking you past rivers, railroad tunnels, and linking up with the C&O Canal. Like other rail trails in the state, it is easy to section the trail along connecting towns and make day hikes out of it. The multi-use trail is clearly marked, letting you know the distance to the next town. There are many trailheads to hop on and off along the way. In Ohiopyle State Park, you can hop on the trail, hike for several miles and turn around, never leaving the state park.
Official site: https://gaptrail.org/