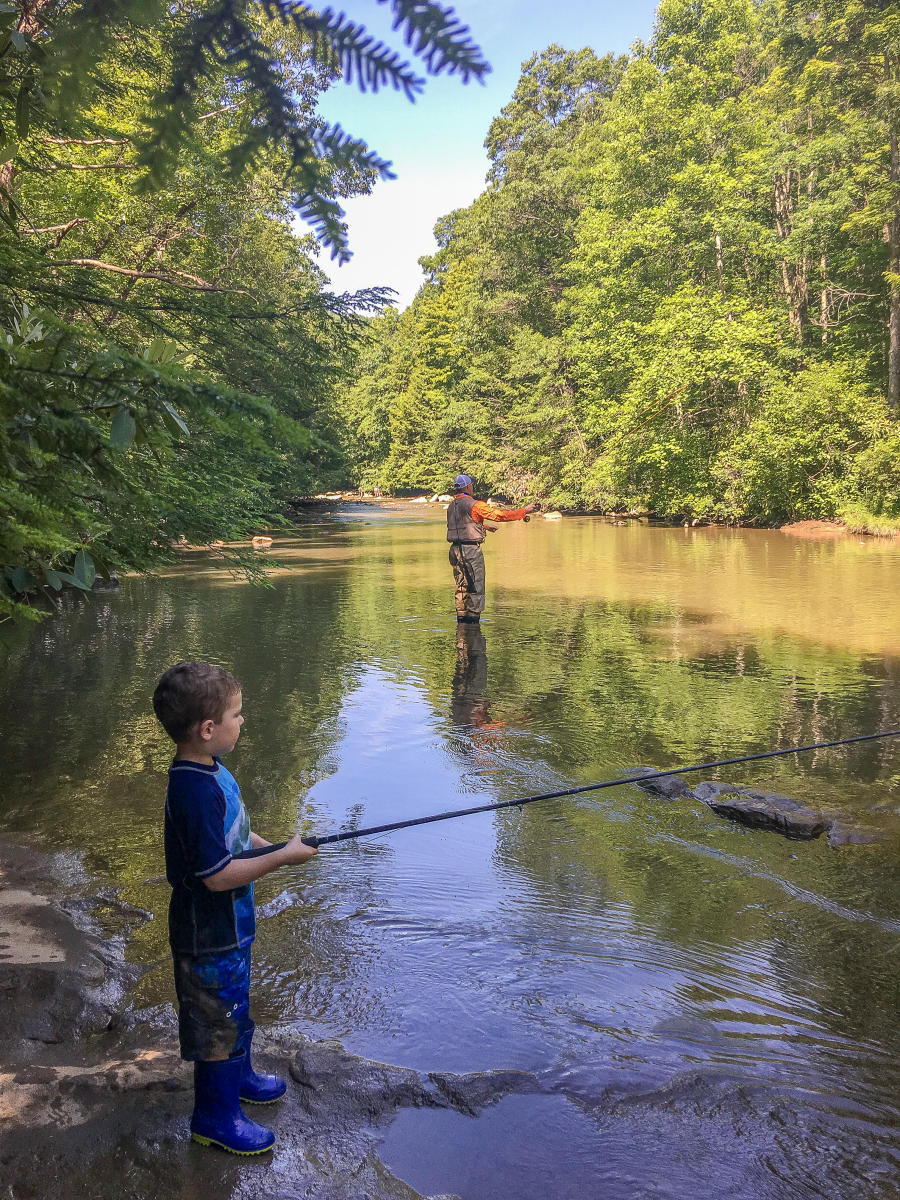 By Anietra Hamper for PlanetWare
Everything is large on the mighty Youghiogheny River, from the rapids to the fish. It is teeming with trophy-sized brook, brown, and rainbow trout. The "Yough" (pronounced "Yok" by the locals) is a tailwater trout fishery, which eventually merges with the Monongahela River. The sheer size of the Yough makes it ideal for diverse bug populations and different hatches on different sections of river. The best section for trout fishing is by the dam at Confluence where the river is stocked and access is easy. The Yough also has a healthy population of smallmouth bass that increases the fly rod angling opportunities in the upper, middle, and especially the lower Yough.
Targeting the trophy fish on the Yough is best done by floating the river in order to cover more territory and with an expert guide, like John Hatcher with Wilderness Voyageurs, who has navigated the nuisances of these waters for many years, matching fly fishing outings to a guest's experience. "Fish hold in certain places and not others, and sometimes they can be picky. They aren't dumb by any means and it takes a lot of time just to find them, let alone catch them. Because the river is a dynamic place, there's really something for everyone," says John.
Wading is also productive, but it can be challenging depending on water conditions. The best accessibility for anglers is at the Great Allegheny Passage (GAP) trail that follows the river in Ohiopyle State Park, where anglers can access the waterway. The Yough has great Light cahill and slate drake hatches throughout the summer and is a river for streamer and nymph fishing.