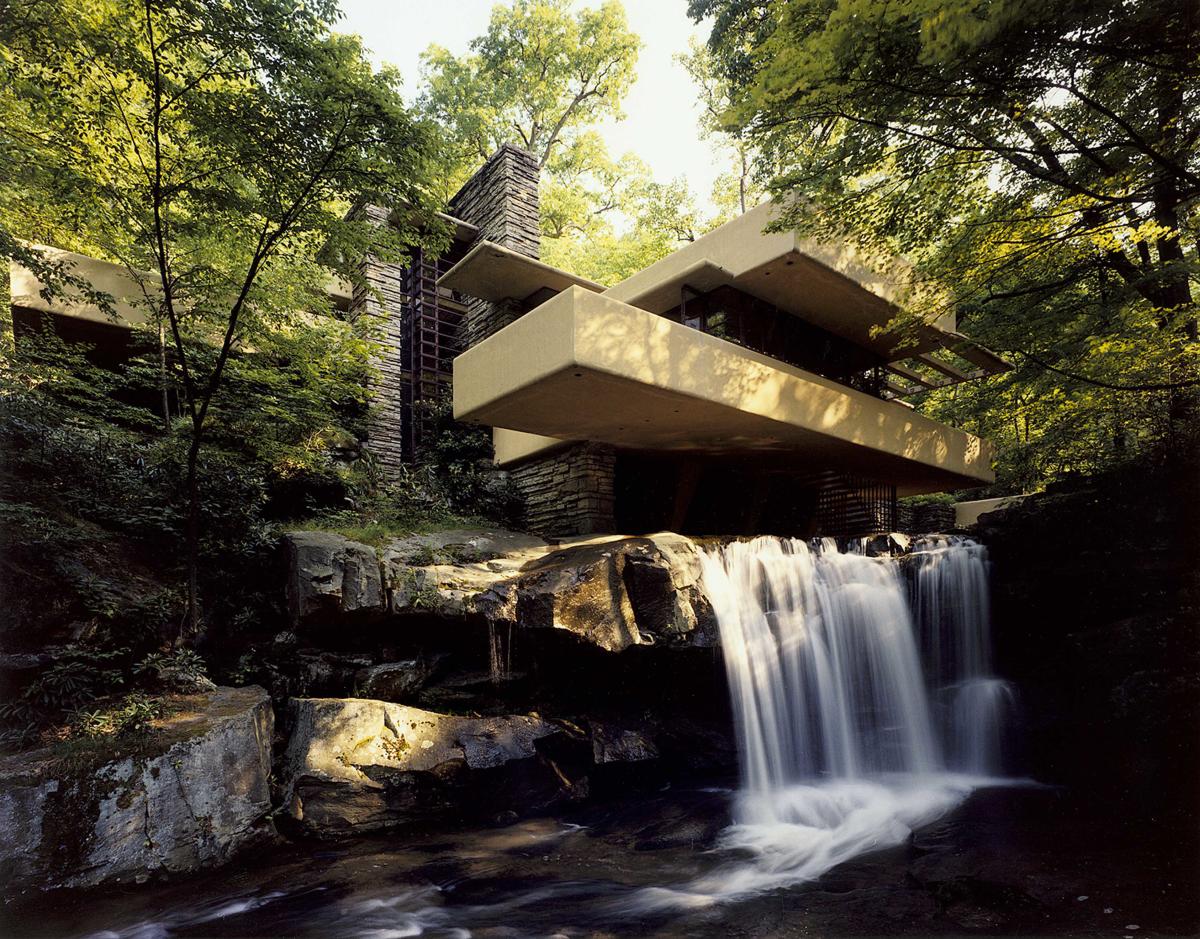 MILL RUN, Pa., (July 8, 2019) – It's official! The World Heritage Committee has inscribed Frank Lloyd Wright's masterpiece, Fallingwater, and seven other works by Wright, to the United Nations Educational, Scientific and Cultural Organization (UNESCO) World Heritage List.
The eight Wright-designed sites in this serial nomination are located in six states across the United States. They are Unity Temple, Frederick C. Robie House, Taliesin, Hollyhock House, Fallingwater, Herbert and Katherine Jacobs House, Taliesin West and Solomon R. Guggenheim Museum. Find more news and information about the World Heritage nomination process and list on the UNESCO website.
There are more than 1,000 World Heritage sites around the world, and the group of Wright sites is now among only 24 sites in the U.S. Fallingwater joins Philadelphia's Independence Hall as one of only two World Heritage sites in Pennsylvania.
"Congratulations to the entire team at Fallingwater, past and present," said Ann Nemanic, Executive Director, Laurel Highlands Visitors Bureau."The UNESCO World Heritage inscription for the collection of eight Frank Lloyd Wright buildings affirms that the architectural and creative mind of Wright is something to be eternally recognized. Since 1964, when Fallingwater first opened to the public, Pennsylvania's Laurel Highlands has been a destination for those seeking to tour his remarkable work. Since that time, three Wright designed homes have become a part of the magnificent landscape of our region. We anticipate continued growth in visitation and certainly extend a warm welcome to those UNESCO travelers who now have one more remarkable property to check off their World Heritage list."     
Immerse Yourself in Wright
To architecture experts, Frank Lloyd Wright was the greatest American architect who ever lived and one of the greatest the world has ever seen. To those who appreciate nature, it's easy to see how the magnificent natural landscape of Pennsylvania's Laurel Highlands inspired the prolific architect.
During his lifetime, Wright (June 8, 1867 - April 9, 1959) designed more than 1,000 structures and saw more than 500 of them to completion, but the high concentration of homes open for public tours in a setting as beautiful as Pennsylvania's Laurel Highlands is an uncommon occurrence.
Perhaps Wright's most widely-acclaimed creation, Fallingwater was designed in 1935 for the Kaufmanns, a prominent family from Pittsburgh. Dramatically cantilevered over a waterfall, the house exemplifies Wright's concept of organic architecture: the harmonious union of art and nature. Fallingwater is the only major Wright-designed house to open to the public with its furnishings, artwork and setting intact. The architectural masterpiece is owned, operated and preserved by the Western Pennsylvania Conservancy and has been open to the public as a museum since 1964.
Just seven miles southwest of Fallingwater and high atop a bluff overlooking the Youghiogheny River Gorge stands another Frank Lloyd Wright architectural masterpiece, Kentuck Knob. A great believer in the beauty of natural materials, Wright combined the native sandstone with tidewater red cypress to create a chorus of color and texture that replicates the surrounding landscape. Wright started this project for the Hagan family in 1953 at the age of 86, five years before his death. In addition to the house, the grounds of Kentuck Knob feature 30 pieces of sculptures by Andy Goldsworthy, Anthony Caro and Claes Oldenburg.
Built in 1957 for Donald and Elizabeth Duncan, the Duncan House was painstakingly disassembled in 2004 and moved from its original location in Lisle, Ill., to Frank Lloyd Wright at Polymath Park, where two homes designed by apprentice Peter Berndtson now stand near the work of the master. Typifying Wright's "Usonian" style - an effort to create affordable housing in a design language that expressed his distinctive perception of the "American Landscape." The Duncan House is one of 60 such homes he built in the mid-to-late 1950s.
In May 2019, Frank Lloyd Wright at Polymath Park debuted its second Wright home, Mäntylä. Built for the Lindholm family in Cloquet, Minn., Mäntylä had been on the market for many years and was in danger of demolition due to encroaching development. The property owners donated the home and all of its original furnishings to the Usonian Preservation Inc., a nonprofit associated with Polymath Park, in hopes that Mäntylä would find a new life.
The L-shaped home with a distinct prow is now tucked away under the towering trees of Frank Lloyd Wright at Polymath Park and offers tours and overnight lodging. Finnish for "under the pines," the three-bedroom, two-bath Mäntylä features its original Wright-designed furniture, abundant natural light streaming in from walls of glass and strategically-placed windows, and a palette of earth tones to complement the natural surroundings. An expansive terrace overlooks a stream, native flowers, and towering trees.
Make It a Wright Overnight
The Duncan House and Mäntylä offer visitors a truly unique opportunity – the chance to stay overnight in an actual Frank Lloyd Wright design. When guests reserve either home, they are given access to the entire home, not just a specific room. Duncan House and Mäntylä are two of approximately a dozen Frank Lloyd Wright buildings in the United States that offer overnight lodging. Reservations can be made online at www.PolymathPark.com or by calling 866.833.7829.
About Pennsylvania's Laurel Highlands
A magnificent mountainous region, the Laurel Highlands spans 3,000 square miles in southwestern Pennsylvania. Located an hour's drive east of Pittsburgh, the beautiful four-season destination offers spectacular natural scenery, outstanding outdoor recreation, historic sites and attractions, family activities, and world-class resorts. Notable destinations within the region include four architectural masterpieces by Frank Lloyd Wright – Fallingwater®, Kentuck Knob, Mäntylä and Duncan House – Nemacolin Woodlands Resort, Seven Springs Mountain Resort, Flight 93 National Memorial, Idlewild and Soak Zone, whitewater rafting at Ohiopyle State Park, and more.
Located within 200 miles of the major metropolitan areas of Pittsburgh, Baltimore, Cleveland, and Washington D.C., the Laurel Highlands can be easily accessed from exits 67, 75, 91, and 110 of the Pennsylvania Turnpike.
Visitors to the Laurel Highlands can find information online at www.LaurelHighlands.org, calling 724.238.5661, www.facebook.com/laurelhighlandsPA and www.twitter.com/laurelhighlands. Established in 1958, the Laurel Highlands Visitors Bureau is the official destination marketing organization for Fayette, Somerset, and Westmoreland counties in southwestern Pennsylvania.
###