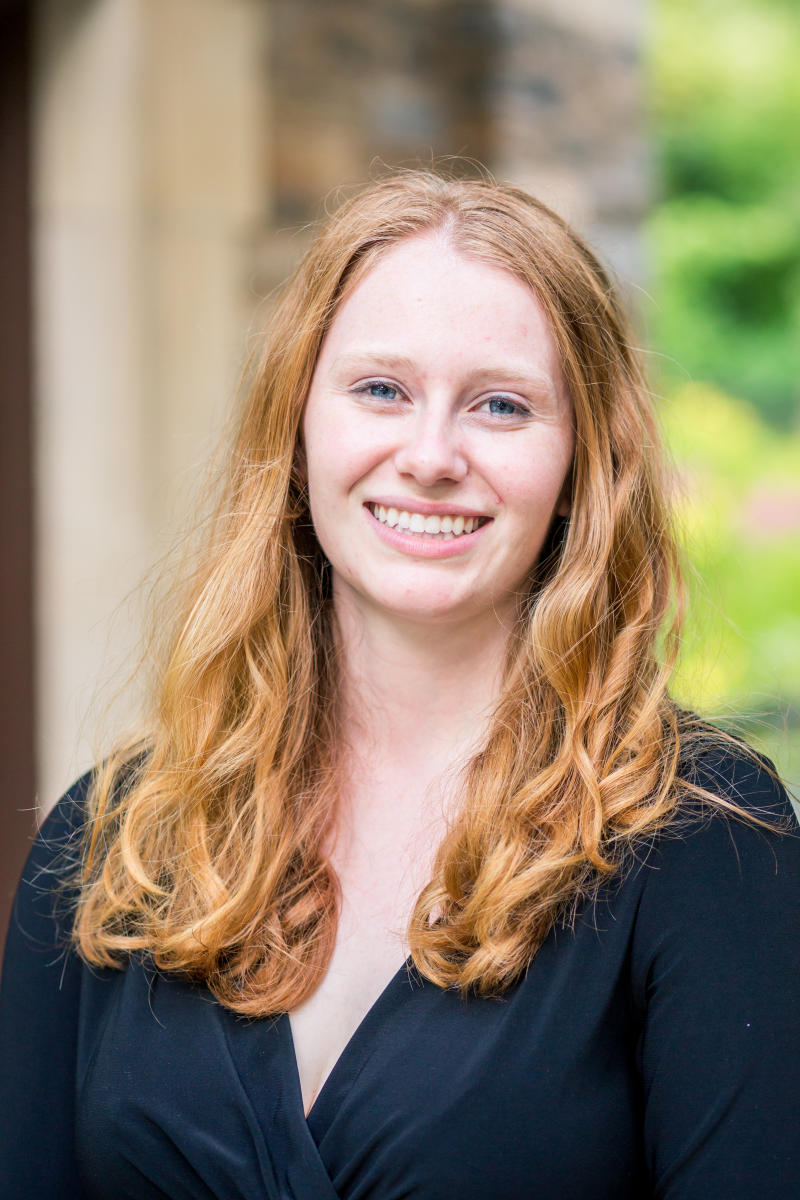 LAUREL HIGHLANDS, PA., (Nov. 14, 2018) – Tourism partners Westmoreland Heritage and Laurel Highlands Visitors Bureau (LHVB) welcome Jessica Petrovich as Westmoreland Heritage Coordinator.
As Westmoreland Heritage Coordinator, Petrovich will work in partnership with Westmoreland Historical Society and the LHVB to develop, implement and manage a comprehensive plan to attract residents of and visitors to Westmoreland County's numerous historical sites, cultural assets, programs and events.
"Jessica's enthusiasm, personality, and communication skills are well-suited to coordinate with the various heritage and cultural sites in Westmoreland County," said Lisa Hays, Executive Director, Westmoreland County Historical Society. "Her attributes combined with the marketing expertise of the Laurel Highlands Visitors Bureau will bring much-deserved attention to the wonderful history and heritage resources here in Westmoreland County."
"The roots of American history run deep in Westmoreland County," said Ann Nemanic, Executive Director, Laurel Highlands Visitors Bureau. "There are so many stories to tell and share. How lucky we are to have found a natural storyteller in Jessica. Her own personal history as a school teacher will enable her to craft messages for all demographics. We look forward to helping Westmoreland Heritage broaden their audience over the next year. This unique collaboration will enhance both organizations and expand the marketing opportunities for the partners of Westmoreland Heritage."    
Born and raised in Latrobe, Petrovich spent two years as a middle school English teacher in Roaring Spring, Pa., before returning to her hometown in July 2018 with her husband. She graduated Summa Cum Laude from Saint Vincent College with a Bachelor's degree in English and minors in German and Secondary Education. In her free time, she enjoys reading, seeking out new coffee shops, and watching true crime documentaries.
"I am beyond excited to step into the role of Westmoreland Heritage Coordinator," said Petrovich. "While searching for jobs, I knew I wanted a position where I could connect with others and assist them in some capacity. Discussions throughout my interviews all centered on elevating the voices and stories our various sites have to offer. What a perfect way to enrich people's understanding of Westmoreland County. I would love to form a strong, cohesive network between all cultural and historical sites in the area, and moving into the future, create a memorable and emotional narrative connecting all the nuances of the history we possess here."
About Pennsylvania's Laurel Highlands
A magnificent mountainous region, the Laurel Highlands spans 3,000 square miles in southwestern Pennsylvania. Located an hour east of Pittsburgh, the beautiful four-season destination offers some of the most spectacular natural scenery, outstanding outdoor recreation, historic sites and attractions, family activities and world-class resorts. Notable destinations within the region include three architectural masterpieces by Frank Lloyd Wright – Fallingwater®, Kentuck Knob and Duncan House – Nemacolin Woodlands Resort, Seven Springs Mountain Resort, Flight 93 National Memorial, Idlewild and Soak Zone, whitewater rafting at Ohiopyle State Park and more.
Located within 200 miles of the major metropolitan areas of Pittsburgh, Baltimore, Cleveland and Washington D.C., the Laurel Highlands can be easily accessed from exits 67, 75, 91 and 110 of the Pennsylvania Turnpike.
Visitors to the Laurel Highlands can find information online at www.LaurelHighlands.org, calling 800.333.5661, www.facebook.com/laurelhighlandsPA and www.twitter.com/laurelhighlands. Established in 1958, the Laurel Highlands Visitors Bureau is the official destination marketing organization for Fayette, Somerset and Westmoreland counties in southwestern Pennsylvania. Check out the 2018 Laurel Highlands Destination Guide!
###