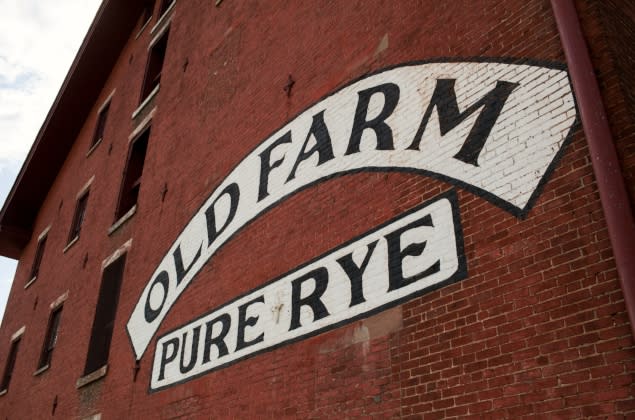 PITTSBURGH, Pa. July 8, 2019 - The Whiskey Rebellion Trail, a multi-regional trail that celebrates the first chapter of American Whiskey, will launch on July 12. It includes 75 craft distilleries and cultural institutions in the greater Pittsburgh, Philadelphia, Washington, DC, and Baltimore area, showcasing the prolific and award-winning spirits producers of the Mid-Atlantic. Think Whiskey started in Kentucky? Think again.
"The Mid-Atlantic has been a hotbed of alcohol ingenuity from its start--as the birthplace of Rye Whiskey and home of the 1790s Whiskey Rebellion. We've charted a spirited journey to give the spirits curious a taste of the craft producers and cultural institutions that are putting this region on the map once again," says Meredith Meyer Grelli, Founder and Chair of the Whiskey Rebellion Trail and Owner of Pittsburgh craft distillery Wigle Whiskey.  
Visitors can follow a curated itinerary to travel along a multi-day Master Trail, taking them through the heart of the Whiskey Rebellion and through each major city in the region, including Pittsburgh, Baltimore, Washington, DC and Philadelphia. Weekender and one-day passes are available for each region, including for Washington, DC, Bedford, Lancaster and Bucks Counties and the Laurel Highlands in Pennsylvania. 
Passes, available at
www.whiskeyrebelliontrail.com
, include entrance to museums, including the Senator John Heinz History Center, George Washington's Mount Vernon, and the Museum of the American Revolution, as well as cocktails, flights and tours at the 70 participating distilleries. Passes will range in price from free to $165 for an annual pass. Visitors will be able to track their progress on their mobile device. 
"We see the Trail as a wonderful way to show off our region's rich history as well as its emergence as an area with something for everyone, including spirits and craft beers, our arts and food scenes, family fun activities and great museums. The burgeoning craft distilleries of Pennsylvania, Maryland and Washington, D.C. represent one of the most prolific craft producing regions in the country," says Craig Davis, president & CEO of VisitPITTSBURGH and Founding Trail Advisory Board member.
The Trail Advisory Board is comprised of more than a dozen tourism and economic development agencies, the State of Pennsylvania, and craft distilleries across the Mid-Atlantic.
In its inaugural year, the Trail will focus on craft distilleries and museums, with the intention of adding bars, restaurants, and hotels as part of the complete passport offering. 
"The Whiskey Rebellion Trail will give visitors another irresistible reason to visit the Mid-Atlantic," says Carrie Lepore, Pennsylvania Deputy Secretary Office of Marketing, Tourism, and Film. 
"People from all over the country are rediscovering Pittsburgh and are learning more and more about it's past and present," said County Executive Rich Fitzgerald. "The Whiskey Rebellion Trail combines the best of both into a package that showcases not only our region and its attractions, but also our neighboring friends on the trail. We look forward to welcoming them all."
"No taxation without representation and no taxation on whiskey. That's how the American people felt in the 1790s when Alexander Hamilton pushed for the whiskey tax and they made sure their politicians knew about it," says Jeff Guaracino, president and CEO, VISIT PHILADELPHIA. "For whiskey enthusiasts, our newly formed Whiskey Rebellion Trail is an opportunity to explore our spirits scene tumultuous past and its exciting present. And for our partners in the trail, it's an opportunity to see what economic benefits come from this untapped tourism product."
"As we encourage people to discover the neighborhoods of DC, the trail will help highlight the nation's capital as one of the leading cities in craft distilling, especially concentrated in the Ivy City neighborhood," says Elliott L. Ferguson, II, president and CEO, Destination DC. "Visitors can explore newer offerings from One Eight Distilling and Republic Restoratives alongside the history of Whiskey with cultural partners including George Washington's Mount Vernon and the Smithsonian National Museum of American History." 
"This isn't a scripted trail, but a living historic trail filled with entrepreneurship in its earliest form, rebels and rebellion, taxes, and a resolute spirit that continues to this day," said Ann Nemanic, Executive Director, Laurel Highlands Visitors Bureau. "We want visitors to raise a glass and toast those who literally lead the charge for the beverages we savor today." 
Trail Highlighted Partner Cultural Institutions
Bradford House Museum
George Washington's Mount Vernon
Museum of the American Revolution
Senator John Heinz History Museum
Smithsonian Institution
West Overton Museum and Distilling
Advisory Board 
Chair, Meredith Meyer Grelli, Wigle Whiskey
Vice-Chair, Teresa DeFlitch, Wigle Whiskey 
Bedford County Visitors Bureau
Bluebird Distilling
Destination DC
Discover Lancaster
The Hill Group
Laurel Highlands Visitors Bureau
Mawnatawny Stillworks
Liberty Pole Spirits
One Eight Distilling
Pennsylvania Tourism Office
The Progress Fund
Republic Restoratives
Sagamore Spirit Visit Baltimore
Visit Bucks County
Visit Philadelphia
VisitPITTSBURGH
Washington County Tourism Promotion Agency
Wigle Whiskey