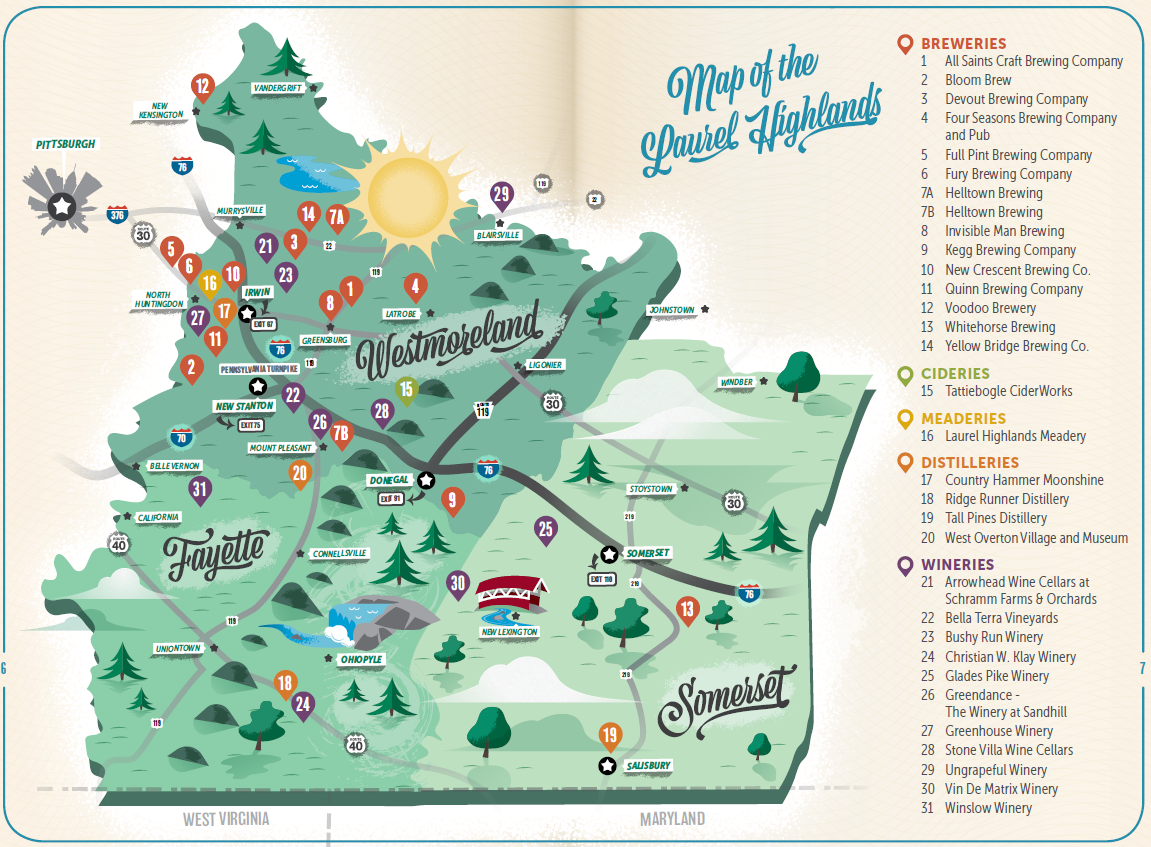 By Kathleen Ganster for North Hills Monthly
Fall is the perfect time for a drive through the hills of western Pennsylvania, and following a food, brewery, wine or whiskey trail can make it even more fun. 
The Laurel Highlands Pour Tour was just launched in late September by the Laurel Highlands Visitors Bureau (LHVB) which includes Fayette, Somerset and Westmoreland counties. The bureau has partnered with 14 breweries, 11 wineries, four distilleries, one cidery, and a meadery to highlight the rich heritage, agricultural diversity, and entrepreneurial spirit of the region. 
A special passport is available for participants to track their stops along the trail; they receive a sticker when they visit one of the tour locations and purchase a beverage. Prizes are awarded for various completion levels, and those who complete the entire tour by January 2021 are eligible for a beverage-themed Laurel Highlands getaway worth $1,000.