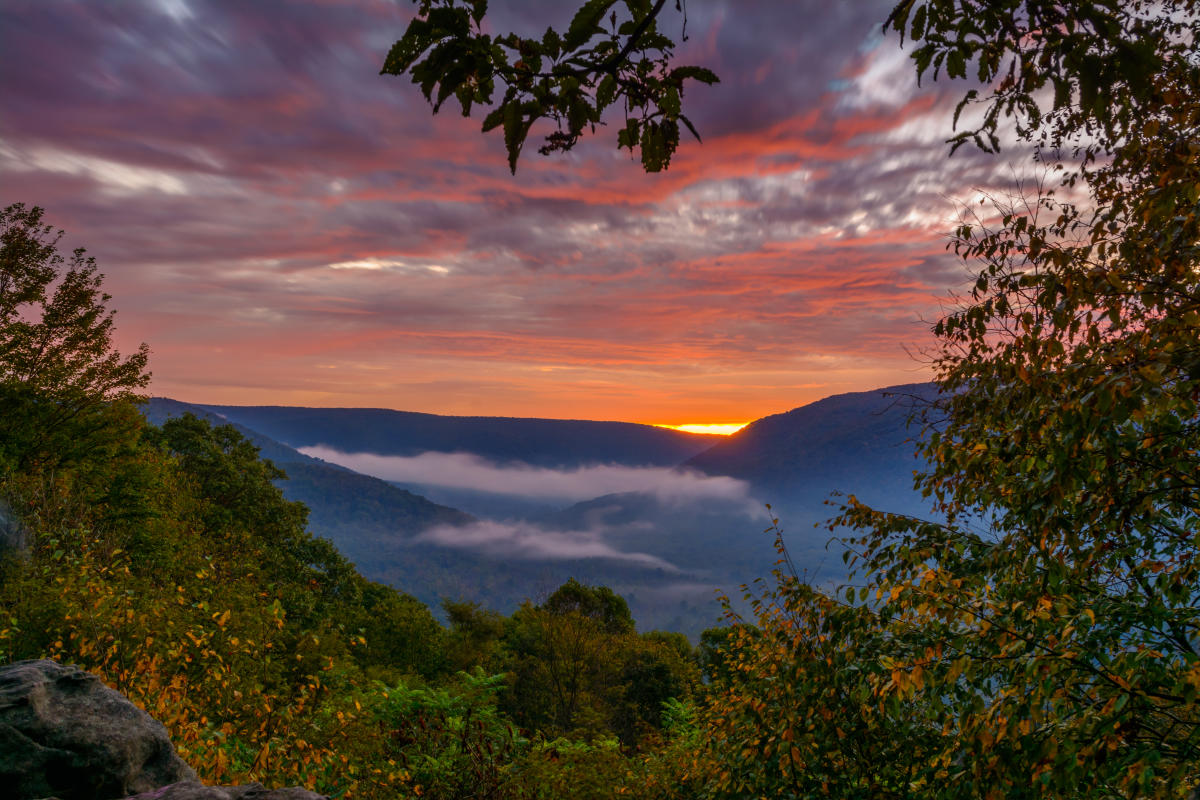 Top travel bloggers select Laurel Highlands for annual Travel Lemming Emerging Destination Award
after nomination by The Pennsylvania Tourism Office / Visit PA
London (November 5, 2019) – Pennsylvania's Laurel Highlands has been voted one of the top 30 emerging travel destinations on the planet for 2020. The annual awards honoring trending destinations were published this morning on the site TravelLemming.com, which promotes emerging destinations around the world as a solution to overtourism.
The article with the full list of winners can be found here.
Winners were selected after voting by 30 of the most popular travel bloggers in the industry, who collectively sport more than 12 million followers on social media.
The Laurel Highlands region was nominated for the award by The Pennsylvania Tourism Office / Visit PA.
"We are incredibly happy Travel Lemming has selected the Laurel Highlands as one of the top travel destinations in the world for their 2020 Emerging Destination Awards," said Carrie Fischer Lepore, Deputy Secretary, Marketing, Tourism, & Film, PA Department of Community & Economic Development.
She continued: "With 3,000 square miles of breathtaking natural scenery, the newly inscribed UNESCO World Heritage site Frank Lloyd Wright's Fallingwater, the Flight 93 National Memorial, adventure at Seven Springs Mountain Resort, and the tremendous oasis Nemacolin Woodlands Resort, it is no surprise the Laurel Highlands made the list. The nearly eight million who visit the region annually agree with Travel Lemming. It's time to move the Laurel Highlands to the top of your bucket-list while pursuing your happiness in Pennsylvania!"
The article explains the selection of the Laurel Highlands as follows: "Who would have thought that one of the best nature destinations in the United States was just an hour outside of Pittsburgh? A landscape so beautiful that it inspired two of Frank Lloyd Wright's architectural masterpieces, today the Laurel Highlands beckon with luxury resorts offering prime ski slope access and cozy woodland accommodations perfect for cuddling up next to a cup of coffee and a book. You'll find plenty to get the adrenaline flowing in the summer too - from whitewater rafting to rock climbing to hiking, the possibilities for adventures are endless in the Laurel Highlands."
"Another overlooked destination in the Eastern US that's home to incredible architecture, nature, and cultural sites that makes for the perfect escape at one of their luxury resorts and an amazing road trip," said Megan Indoe, one of the judges and the travel blogger behind Bobo & ChiChi.
Travel Lemming also invites readers to cast online votes for their favorite destination, with winners on each continent being crowned with the annual Readers' Choice Award. Voting is open through December 5.
Travel Lemming is a travel blog founded by Nate Hake, an American who has been traveling the world full-time since 2016. The site's mission is to help highlight emerging and underappreciated destinations as a way to fight overtourism.
###
Media assets, including photographs available for republication, can be found here.
Press Contact: Nate Hake (Founder, TravelLemming.com)
nate@travellemming.com
+1 720-883-5200