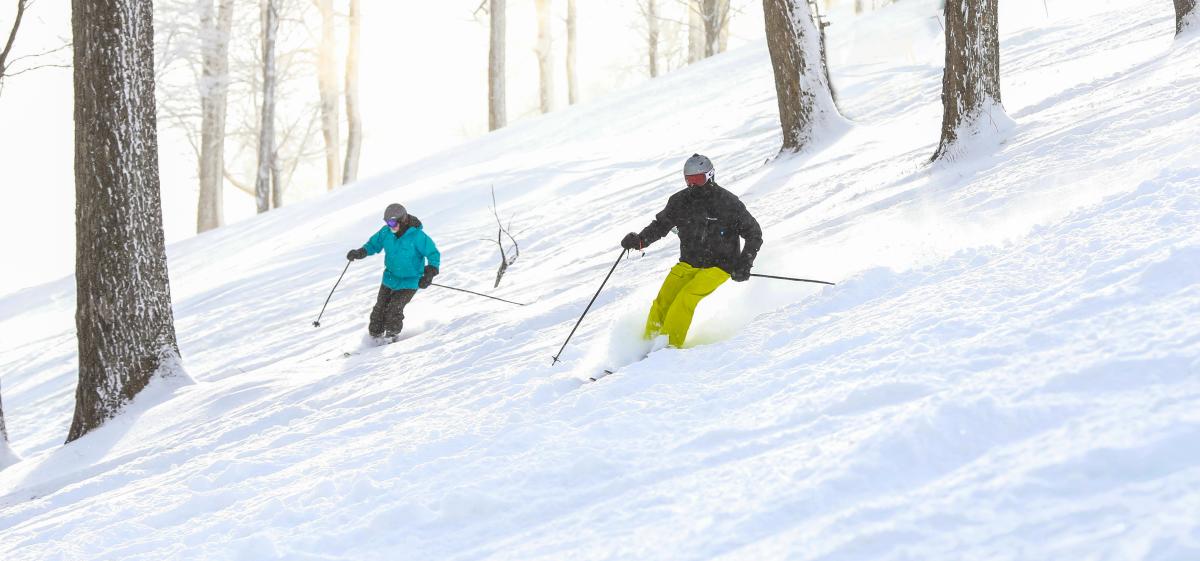 By Roland Leiser for Recreation News
Skiers and snowboarders in the Mid-Atlantic will be heading out to the Seven Springs Mountain Resort, Laurel Mountain Resort and Hidden Valley Resort in southwest Pennsylvania. They are among the state's 21 ski areas open to the public.
Part of the Laurel Highlands, the three resorts offer a range of snow sport activities but differ in size. Seven Springs, a 285-acre playground, is by far the largest of three compared to Laurel Mountain Ski Resort, 70 acres within Laurel Hill State Park and Hidden Valley Resort with 65 acres off of the Pennsylvania Turnpike. The name Laurel Highlands comes from Pennsylvania's state flower, the mountain laurel. All three resorts are under the same ownership.