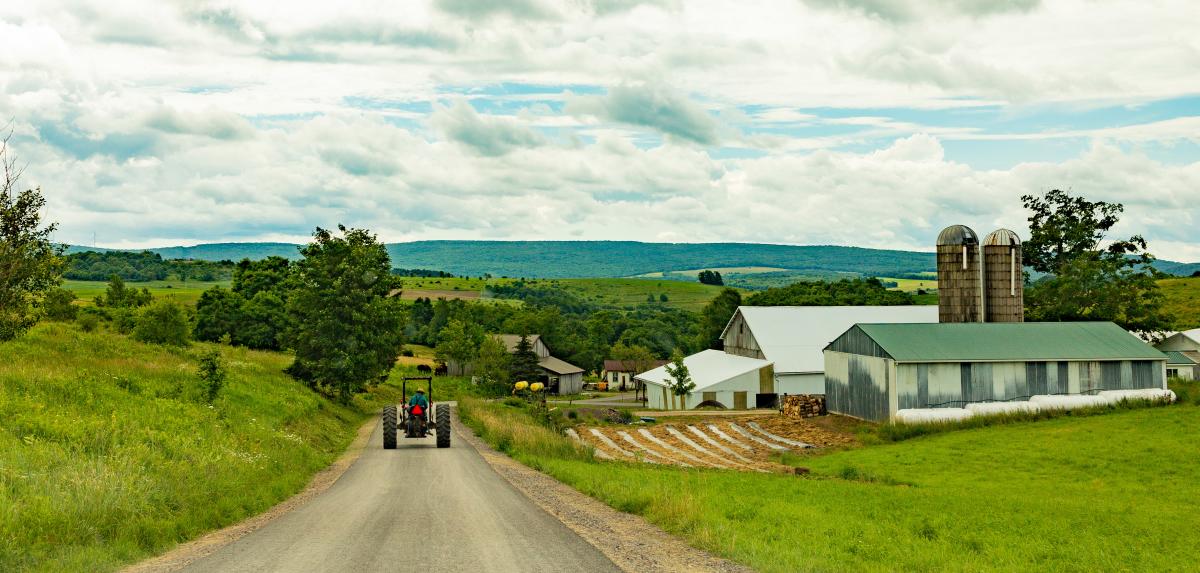 In September 2021, your neighborhood is taking center stage on PCN. As part of our regularly-occurring feature, Pennsylvania's Neighborhood, we'll celebrate the people, places and events that make the "Roof Garden of Pennsylvania" unique.

Explore your neighborhood's past and present as PCN celebrates all Somerset County has to offer. From the mineral-rich soil that makes Somerset the "land of milk and maple" to the highest point in Pennsylvania, Mount Davis, we take you on a journey that shows the many reasons your hometown is a special place to live and work.
Highlights include:

• Tours of local businesses such as Milroy Farms, Whitehorse Brewing and Somerset Door & Column
• An interview with local native, John Moeller, who served as a White House Chef under three First Families, including President George H.W. Bush, President William Jefferson Clinton, and President George W. Bush
• An interview with former Gov. Mark Schweiker on his role during the Quecreek Mine rescue of 2002
• Special episodes of Historic PA Courthouses, Exploring Pennsylvania Boroughs, Journalists Roundtable, and On the Issues centered on Somerset County
On September 11th, we'll wrap up the week in remembrance of the 20th anniversary of the crash of American Airlines Flight 93 in Shanksville. We'll hear from the first responders, elected officials, and community members who were thrust into the spotlight as a result of terrorist acts. We'll also look at how the region has memorialized that fateful day, through tours of the Flight 93 National Memorial site, and live coverage of commemorative events.

Is there somewhere in your neighborhood we have yet to explore? Send your suggestions to info@pcntv.com.

ABOUT PCN: PCN is a 501©(3) nonprofit television network dedicated to educate, connect, and celebrate Pennsylvania's past, present, and future through cable television and streaming platforms. To make a tax-deductible donation to support PCN's mission or to get the PCN Select App, visit pcntv.com.

WEBSITE: pcntv.com
DVDS, BLU-RAYS & DOWNLOADS: pcntv.com/shop
HOW TO WATCH: Have cable? You have PCN. No cable? Stream with PCN Select on your favorite device. Learn more at pcntv.com/how-to-watch
SOCIAL MEDIA: Twitter, Facebook, YouTube - @pcntv,
Instagram - @pennsylvaniacablenetwork
###