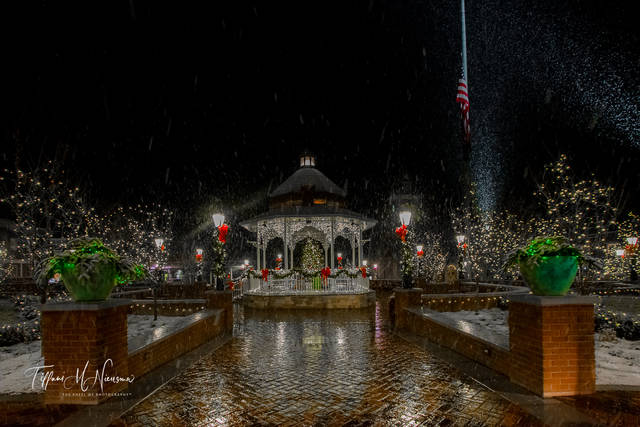 For Reservations.com 
Known for their heart-warming cards, Hallmark has capitalized on finding those moments that inspire humility, gratitude and connection. Given that the holiday season is full of these kinds of moments, Hallmark Channel's Countdown to Christmas movies have truly been able to capture the essence of the season in their seasonal lineup.
Featuring small towns with local cafes, friendly neighbors who call each other by first name, and a whole line up of Christmastime activities, these movies stir something in even the toughest Grinch. While you may not have the time to watch all of the 200+ films on their list, perhaps you would like to have your own Hallmark experience?
Guess what, it's actually possible.
We did the work for you and ranked some of the nicest, coziest small towns in America perfect for a Hallmark movie.
4. Ligonier, Pennsylvania
The classic bandstand sitting in the downtown square lets visitors know once they've made it to this quintessentially small town just an hour from Pittsburgh. Settled in the 1760s, it's still known for its family spirit and old-school style.
Their Light Up Ligonier day is just one of their holiday events meant to preserve the childhood wonder of Christmas for everyone. With Christmas carols playing throughout the city, a good chance of fluffy snowfall and a mailbox for sending your Christmas list to Santa, it's easy to let go of reality.
The best part of this particular day, the winner of a special raffle gives one lucky child the opportunity to push the button that transforms the entire town into a twinkling and glittering Christmas city.