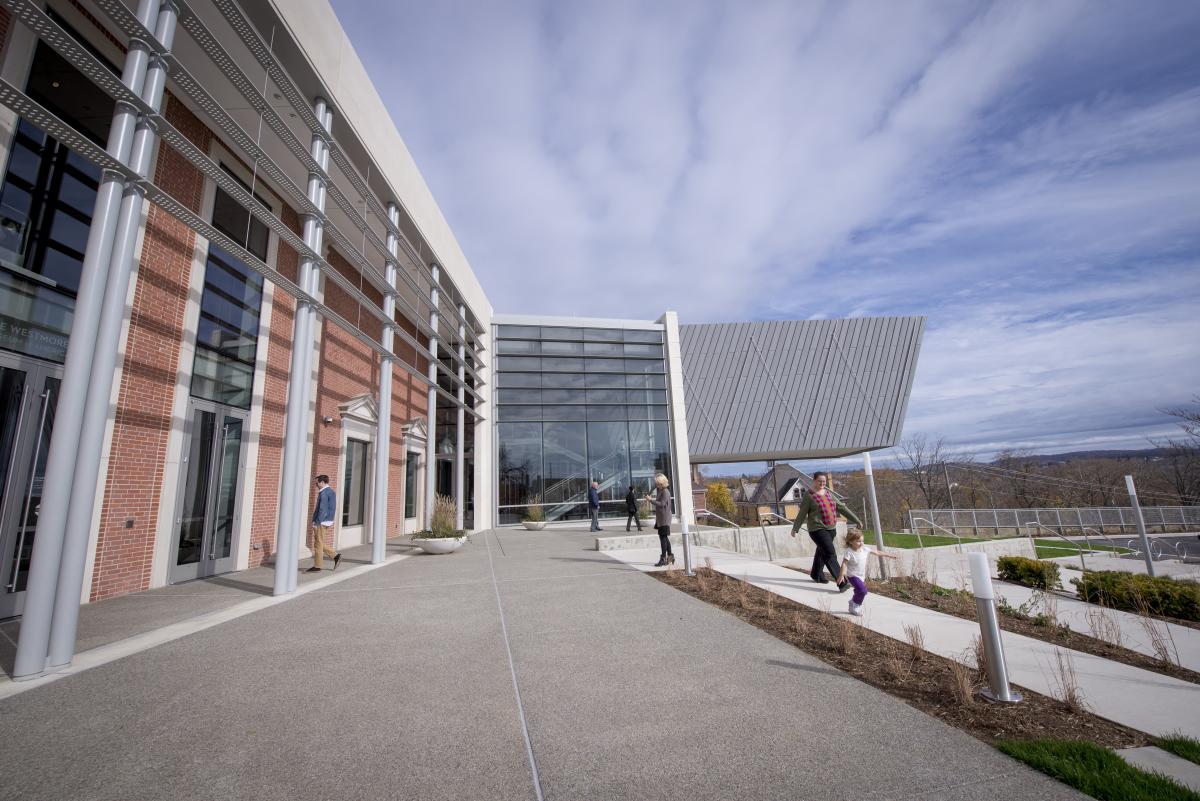 GREENSBURG, Pennsylvania (April 7, 2021) – The Westmoreland Museum of American Art has again achieved accreditation by the American Alliance of Museums, the highest national recognition afforded the nation's museums. Accreditation signifies excellence to the museum community, to governments, funders, outside agencies, and to the museum-going public. The Westmoreland was initially accredited in 1972. All museums must undergo a reaccreditation review at least every 10 years to maintain accredited status. 
Alliance Accreditation brings national recognition to a museum for its commitment to excellence, accountability, high professional standards and continued institutional improvement. Developed and sustained by museum professionals for over 45 years, the Alliance's museum accreditation program is the field's primary vehicle for quality assurance, self-regulation and public accountability. It strengthens the museum profession by promoting practices that enable leaders to make informed decisions, allocate resources wisely, and remain financially and ethically accountable in order to provide the best possible service to the public. 
"I am incredibly proud of the staff team who worked together on completing the reaccreditation process, which includes a comprehensive examination of policies and procedures as well as a peer review. Receiving this award from the American Alliance of Museums validates that our operational and other organizational practices meet the highest of standards in the museum industry," commented Anne Kraybill, The Richard M. Scaife Director/CEO of The Westmoreland. 
In the reaccreditation award letter sent to Museum in March, Evans Richardson, Chief of Staff of The Studio Museum in Harlem and Chair of the AAM Accreditation Commission wrote, "The Westmoreland Museum of American Art is an impressive institution with quality collections care, strong community relations, and capable leadership that has shown a keen awareness of the social climate. We commend the attention to diversity, equity, accessibility, and inclusion (DEAI) in the museum's exhibitions program and the commitment to building staff and board diversity embedded in the strategic plan. The museum's commitment to retaining all staff during the pandemic is laudable." 
Of the nation's estimated 33,000 museums, over 1070 are currently accredited. The Westmoreland is one of only 35 museums accredited in Pennsylvania.  
Accreditation is a very rigorous but highly rewarding process that examines all aspects of a museum's operations. To earn accreditation a museum first must conduct a year of self-study, and then undergo a site visit by a team of peer reviewers. AAM's Accreditation Commission, an independent and autonomous body of museum professionals, considers the self-study and visiting committee report to determine whether a museum should receive accreditation. 
"Accredited museums are a community of institutions that have chosen to hold themselves publicly accountable to excellence," said Laura L. Lott, Alliance president and CEO. "Accreditation is clearly a significant achievement, of which both the institutions and the communities they serve can be extremely proud." 
About The Westmoreland Museum of American Art
Western Pennsylvania's only museum dedicated to American art, The Westmoreland Museum of American Art in Greensburg, Pennsylvania, is a place to share meaningful cultural experiences that open the door to new ideas, perspectives and possibilities. The Westmoreland's extraordinary permanent collection with its strong focus on the art and artists of Southwestern Pennsylvania is complemented by an impressive temporary exhibition schedule featuring both nationally traveling exhibitions and those organized by the Museum. Additionally, The Westmoreland presents a full slate of community-oriented programming as well as special events. More information is available at thewestmoreland.org and on the Museum's Facebook, Twitter and Instagram profiles.
General admission to the Museum is free with advance online registration currently required. The Museum's operating hours are Wednesday-Sunday, 10am-5pm. One can find information on registering for a visit and the Museum's COVID-19 safety policies and procedures at thewestmoreland.org/visit. For information on ways to connect with the Museum through virtual experiences, please click here.
About the American Alliance of Museums
The American Alliance of Museums has been bringing museums together since 1906, helping to develop standards and best practices, gathering and sharing knowledge, and providing advocacy on issues of concern to the entire museum community. Representing more than 35,000 individual museum professionals and volunteers, institutions, and corporate partners serving the museum field, the Alliance stands for the broad scope of the museum community. For more information, visit www.aam-us.org.
###
CONTACTS:
Director of Marketing & Public Relations
Claire Ertl
certl@thewestmoreland.org
724.837.1500 x128

Manager of Communications
Maggie Geier
mgeier@thewestmoreland.org
724.837.1500 x133