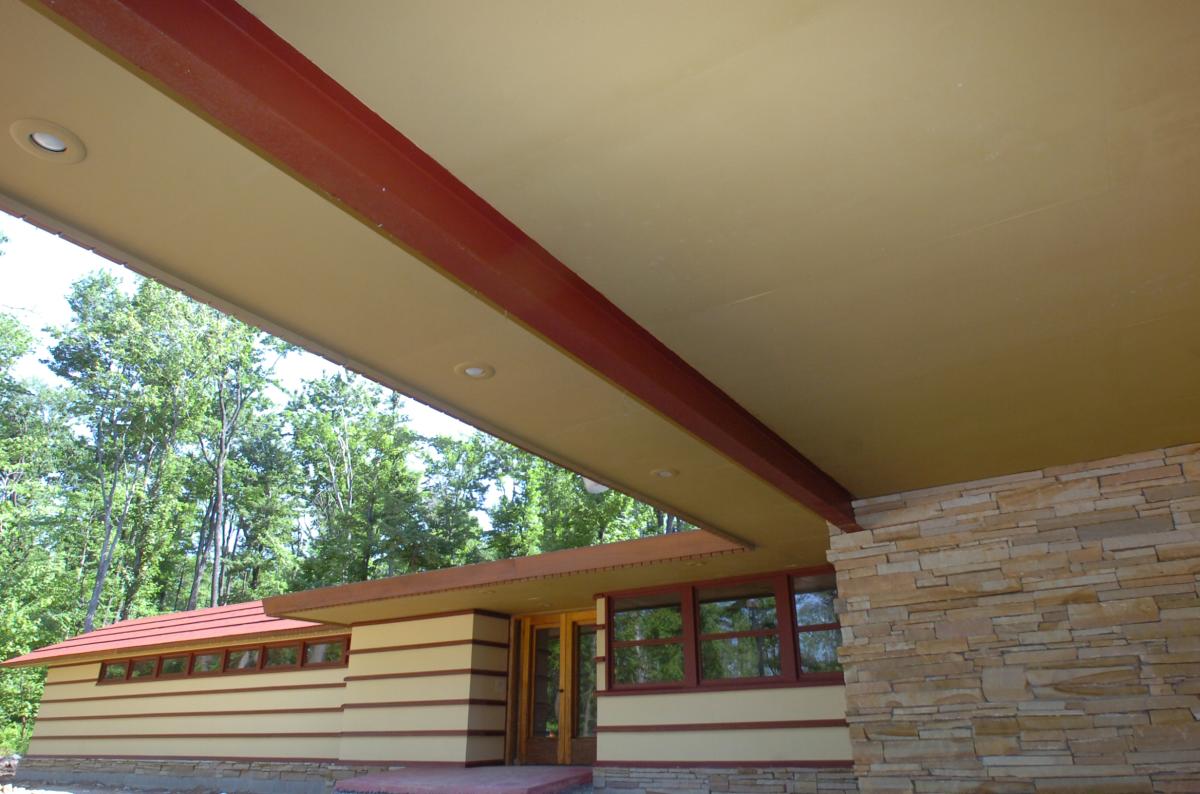 For UncoveringPA.com by Jim Cheney
When you think of Frank Lloyd Wright buildings in Pennsylvania, it's likely that the amazing Fallingwater comes to mind. However, that is just one of his many creations in Pennsylvania.
One of these lesser-known creations is Frank Lloyd Wright's Duncan House which is located in Polymath Park in southern Westmoreland County, only 35 minutes from Fallingwater.
In addition to having one of Wright's creations, Polymath Park is home to two homes that were designed by one of his apprentices, Peter Berndtson: the Blum House and the Balter House.
The Blum House and the Balter House were designed and built on this site near Acme, Pennsylvania, in the 1960s. The original plan called for 24 homes to be built here, but only these two were completed.
In 2002, the Duncan House was moved from Lisle, Illinois, and was reconstructed at Polymath Park.