How sweet it is to be in the Laurel Highlands, the birthplace of the banana split! In 1904, apprentice pharmacist David Strickler first served this delectable dessert at a drug store fountain on Ligonier Street in Latrobe. Today, this spot is commemorated with a historic marker and sculpture of the iconic treat, perfect for a photo-op. The US Postal Service even released a banana split stamp in 2006!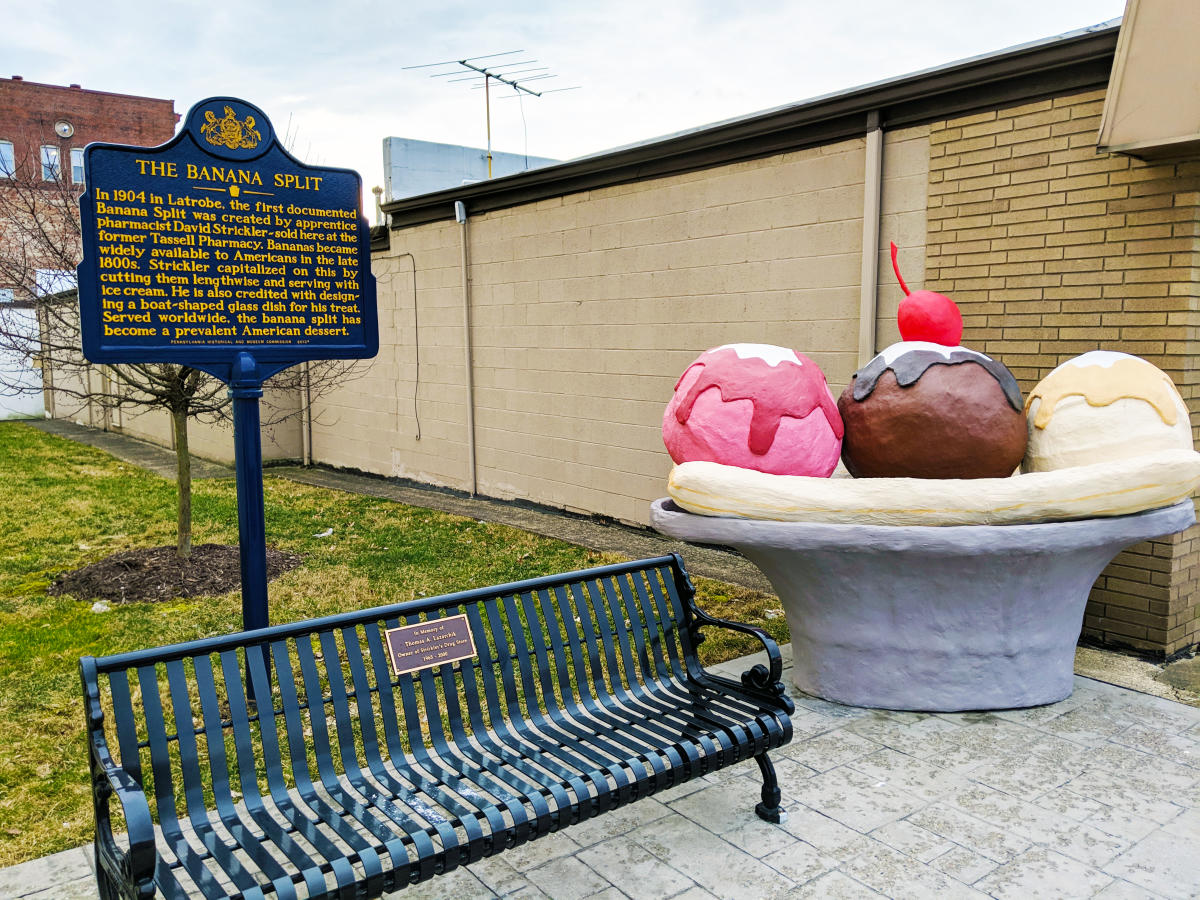 Every year, the city of Latrobe recognizes this heritage with the Great American Banana Split Celebration which features live music, banana pie eating contests, a costume-encouraged banana run 5k and plenty of banana splits that make it a perfect slice of Americana. While the celebration may look a bit different this year, there's plenty of ways to celebrate National Banana Split Day with us on August 25, like making one for yourself at home.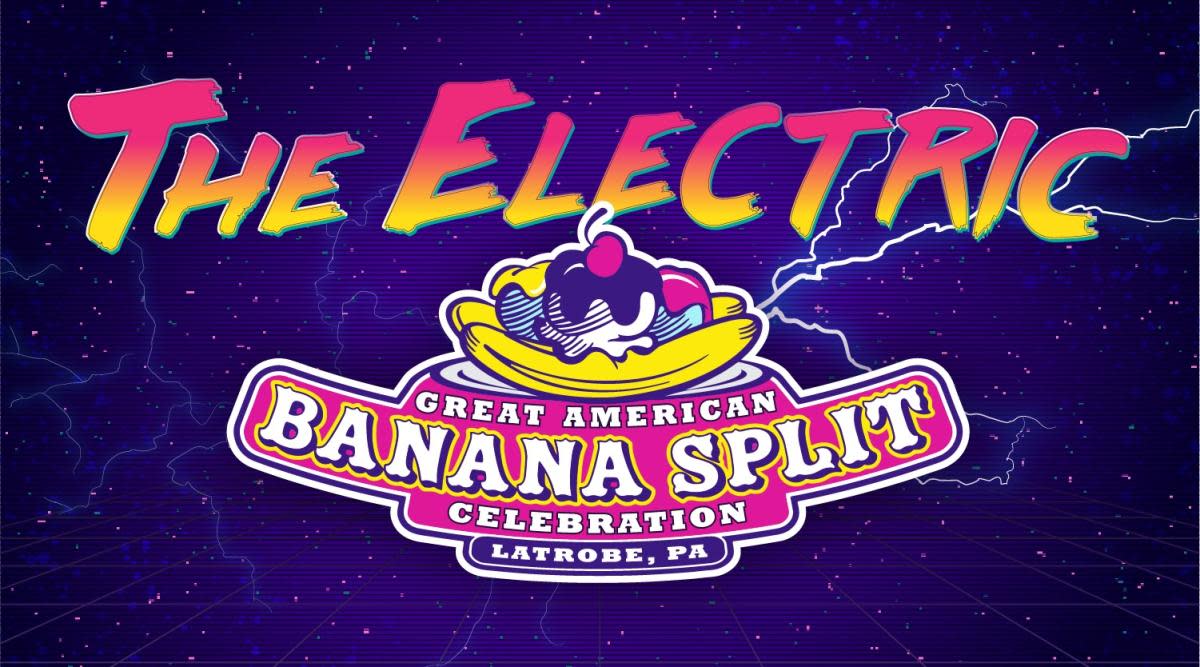 In order to make the original, All-American Banana Split, we turned to our friends at Valley Dairy Restaurant for their help in recreating the original. As with any good dessert, there's as much cooking going on as there is chemistry, and Valley Dairy has the exact formula for you to follow. For it to be the o.g. banana split, the toppings have to be placed in a specific order on top of their respective ice cream, making each bite memorable and full of different flavors.
Follow the recipe below exactly to make a Laurel Highlands original Banana Split, and happy National Banana Split Day! 

All-American Banana Split
Ingredients
1 banana
2 tsp chopped nuts
2 maraschino cherries
Vanilla ice cream
Strawberry ice cream
Chocolate ice cream
Chocolate syrup
Pineapple topping
Strawberry topping
Whipped cream
Banana split dish and teaspoon, for serving
Directions
Cut 1 banana in half lengthwise and place a slice on each side of a banana split dish.
Put 1 scoop of vanilla ice cream in the dish, between the banana halves.
Put 1 scoop of chocolate ice cream in the dish.
Put 1 scoop of strawberry ice cream in the dish.
Put 1 ladle of pineapple on the vanilla ice cream.
Put 1 ladle of strawberries on the strawberry ice cream.
Put 1/2 pump of chocolate syrup on the chocolate ice cream.
Put 1 small mound of whipped cream on each scoop of ice cream.
Sprinkle 2 teaspoons chopped nuts over whipped cream.
Put 1 cherry on top of the whipped cream at each end of the dish.
Serve with a teaspoon.
Let's see your banana split creations in the comments below!