In honor of National Travel and Tourism Week's "Then and Now" theme, each Laurel Highlands Visitors Bureau staff member answered the question "What was your favorite spot in the Laurel Highlands growing up, and what is your favorite spot now?" 
Ann Nemanic, Executive Director

"I'm not a native of the Laurel Highlands, but after 27 years I certainly consider this my home. My husband Joe and I are lucky to have raised our daughter in the beauty of this region. Some of my fondest memories are taking Hannah on exploration days during the summer. Wednesdays were our day to spend together. Over the years she has been a visitor in her own backyard. From visiting Fallingwater and Kentuck Knob to sippin' iced tea on the Summit Inn porch. Summer camp experiences at Historic Hanna's Town, the Westmoreland Museum of American Art and Ligonier Camp and Conference. Biking the Great Allegheny Passage at the age of six to planting trees at the Flight 93 National Memorial. WOW – time ticks by so incredibly fast, too fast, for a mom about to send her daughter off to college. 18 years of memories, made here in the Laurel Highlands, makes me wish I had a few more summers to share!" 
Stacey Magda, Director of Sales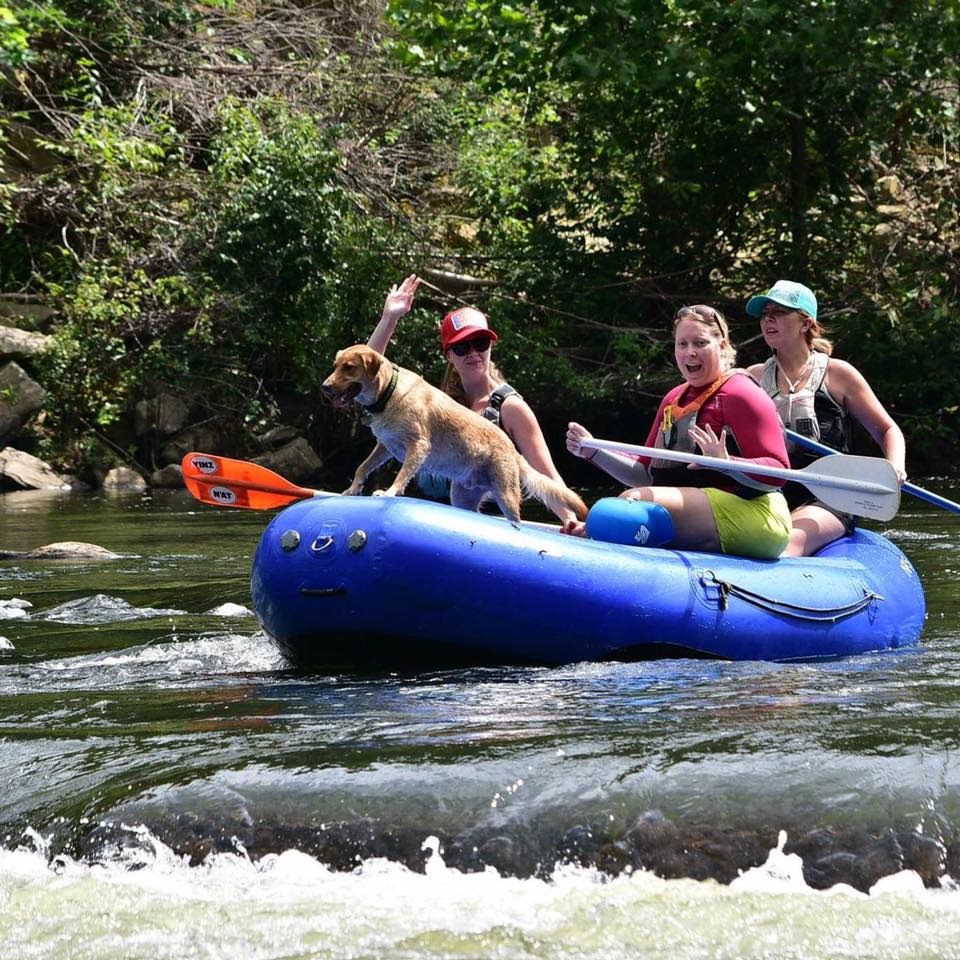 Growing up: "As a transplant to the Laurel Highlands, and at the time resident of the city of Pittsburgh, my first visit to the Laurel Highlands was in the early 2000s. When my friends and I would drive out to Layton to float the Yough with Hazelbaker's Canoe and Kayak, we visited nearly every weekend! Those memories are among my fondest memories, and thanks to Don Hasch of Hazelbakers for the introduction to my now lifelong love affair with rivers."
Now: "It's hard to pick a favorite place in this area. It's all so special to me. But since I have to (thanks, Allyson) I will stick with the Youghiogheny River, from the Upper Yough in neighboring Maryland all the way to the "bottom" Yough. The river, eddies, rocks and banks have taught me so much and are old friends to me now."
Jared Bundy, Director of Interactive Marketing

Growing up: "From a young age until my early teens, my family would travel to Jennerstown Speedway every Saturday to catch an evening of high octane excitement. My favorite part was going down on the track before the races began to get autographs and talk to my favorite drivers. I also loved trying to spot my dad in the pit crew changing tires and working on the cars. I was so happy when they reopened and that I can now make visits to the Speedway a tradition with my family!"
Now: "I don't have to go near Pittsburgh to see my favorite musicians. Instead, I seem to always be heading to The Palace Theatre. The venue gets everything from classic rock acts like Yes and Kansas that I see with my dad, to indie artists like Regina Spektor that I see with my wife. Plus, there is amazing food and drinks nearby, all within walking distance (I recommend Headkeeper for tapas and Mr. Toad's for drinks.)"
Louise Bates, Sales Development Manager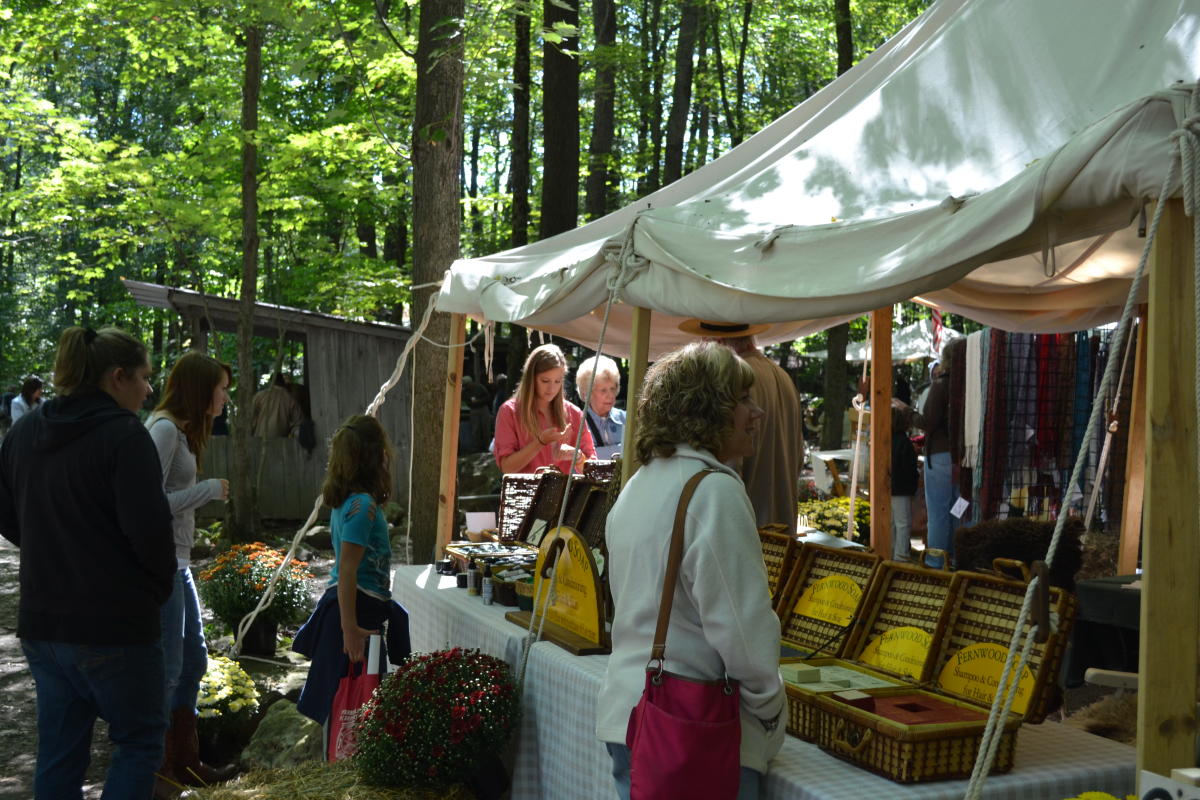 Growing up: "My family and I had literally only arrived in the Laurel Highlands 48 hours earlier and we were on a mission to see if we wanted to relocate here from Germany. We were staying at a hotel in Greensburg, had a rental car at our disposal and were told to explore the region. We really had no clue where we were going, but set out on Route 30 heading east, (the only road we were familiar with) and we stumbled across Mountain Craft Days at Somerset Historical Center. Being a lover of history by heart, I did happy somersaults at this wonderful festival capturing the region's heritage and culture and I was thrilled to see folks dressed in period clothing, demonstrating traditional crafts. I was very happy indeed, finding this gem certainly made an impact on my decision to relocate here, and I have to say to this day, Mountain Craft Days has remained one of my favorite Laurel Highlands festivals!"
Now: "One of the events that I look forward to the most is the start of the Antiques and Collectibles Market out at Historic Hanna's Town, near Greensburg. Always the second Sunday of the month, from May through October. You never know what you may find! Of course the early bird catches the worm, so arriving when the gates open at 7:30 a.m. is always recommended. The market is outside, located by the reconstructed fort, and is held rain or shine, and parking only costs $3. The market sees sometimes as many as 150 vendors if the weather is good, so you need to give yourself plenty of time to browse. You'll find vintage clothes, jewelry, primitives, antiques and all kinds of eclectic things. Go on, mark your calendars and venture to Antiques and Collectibles Market starting Mother's Day – Sunday May 13!"
Kayleigh Dumas, Marketing Assistant
When I first visited the LH: "I'm originally from Connecticut, and I just started working at the LHVB in March so I haven't been to many places yet! The first place I visited was the Pennsylvania Maple Festival, where I was lucky enough to meet the Maple Queen! A very cool event all around with the added bonus of royalty."
Now: "Currently, my favorite spot is hands down Falls Market Restaurant and General Store. It had such a robust menu of delicious food and the gift shop was right up my alley! I hope to visit many more places in the Laurel Highlands and fully enjoy all of the great places and events in the area."
Georgia Robinsky, Senior Director of Finance and Grant Administration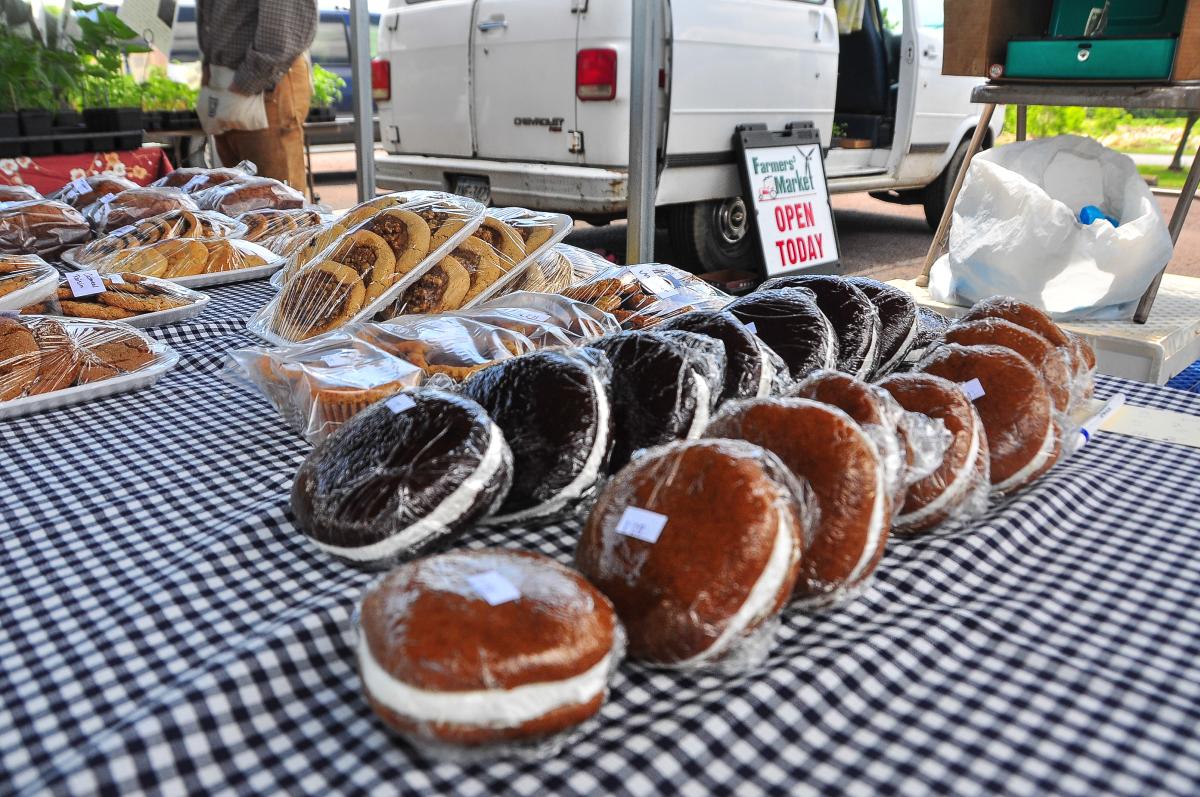 Growing up: "Idlewild Park was my favorite place as a child."  
Now: "I enjoy the farmers' markets and the fall festivals around the region."
Rachel Roehrig, Administrative and Grant Assistant

Growing up: "My favorite spot and event in the Laurel Highlands "growing up" was Ohiopyle State Park. In the 60s, my family didn't take long vacations so we took a lot of day trips. My mother and father would load my brother, sisters and I in the station wagon and drive to Ohiopyle for the day. It seemed so far away back then. My mother would pack a picnic lunch and we would sit along the Youghiogheny River and bask in the sunshine. Along the river, the rock bed formed little wading pools that my father would say were Fred Flintstone bath tubs."
Now: "Now that I am older, family is more important than ever. So my favorite spot and event is Fort Ligonier Days. Mainly because all our family members who are scattered in several states come home for Fort Days and it is a family reunion!"
Allyson Null, Marketing Communications Coordinator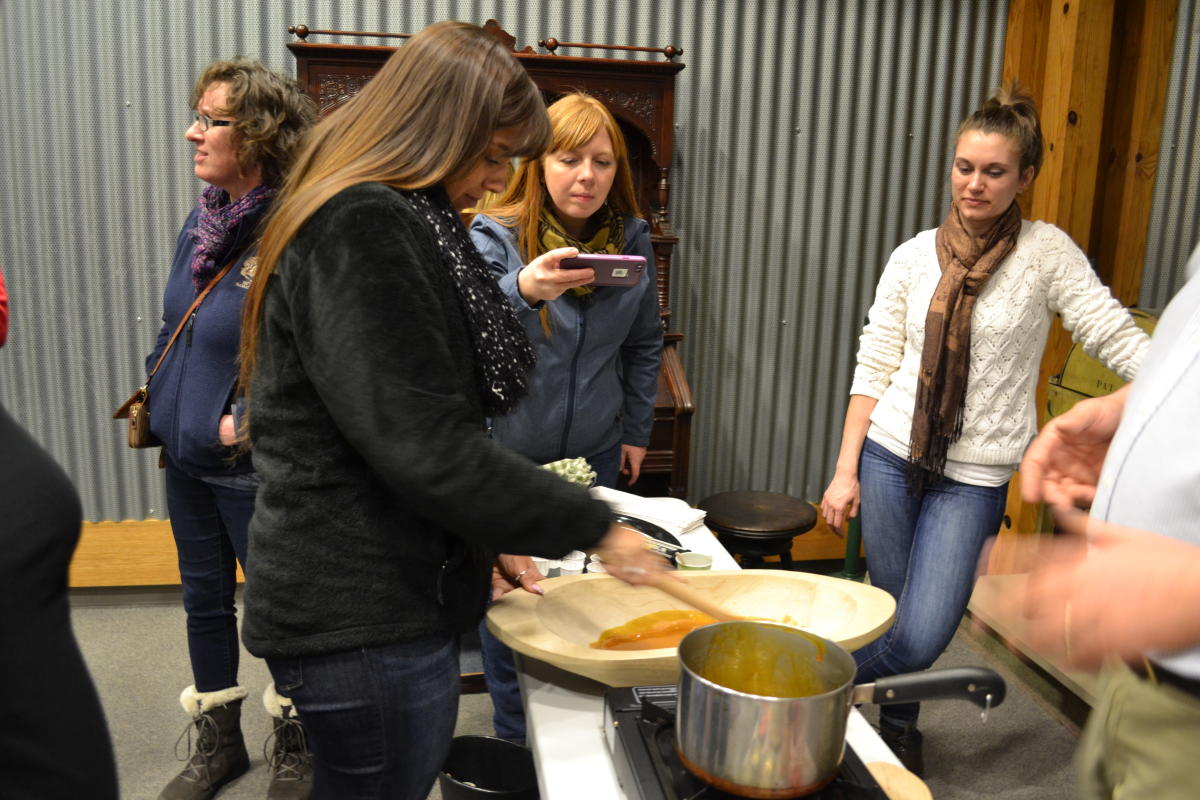 Growing up: "My dad is a huge Steelers fan, so every year we would go to Steelers Training Camp at Saint Vincent College. I always looked forward to spending time with my dad, participating in all of the fun activities for kids and trying to get an autograph from my favorite player, Troy Polamalu."
Now: "I really like visiting all of the maple camps in Somerset County. Getting to see how maple is collected and produced is so fascinating, learning the history behind each camp is very special and a sampling a few tasty treats is a delight!"
Anna Weltz, Director of Public Relations and Community Outreach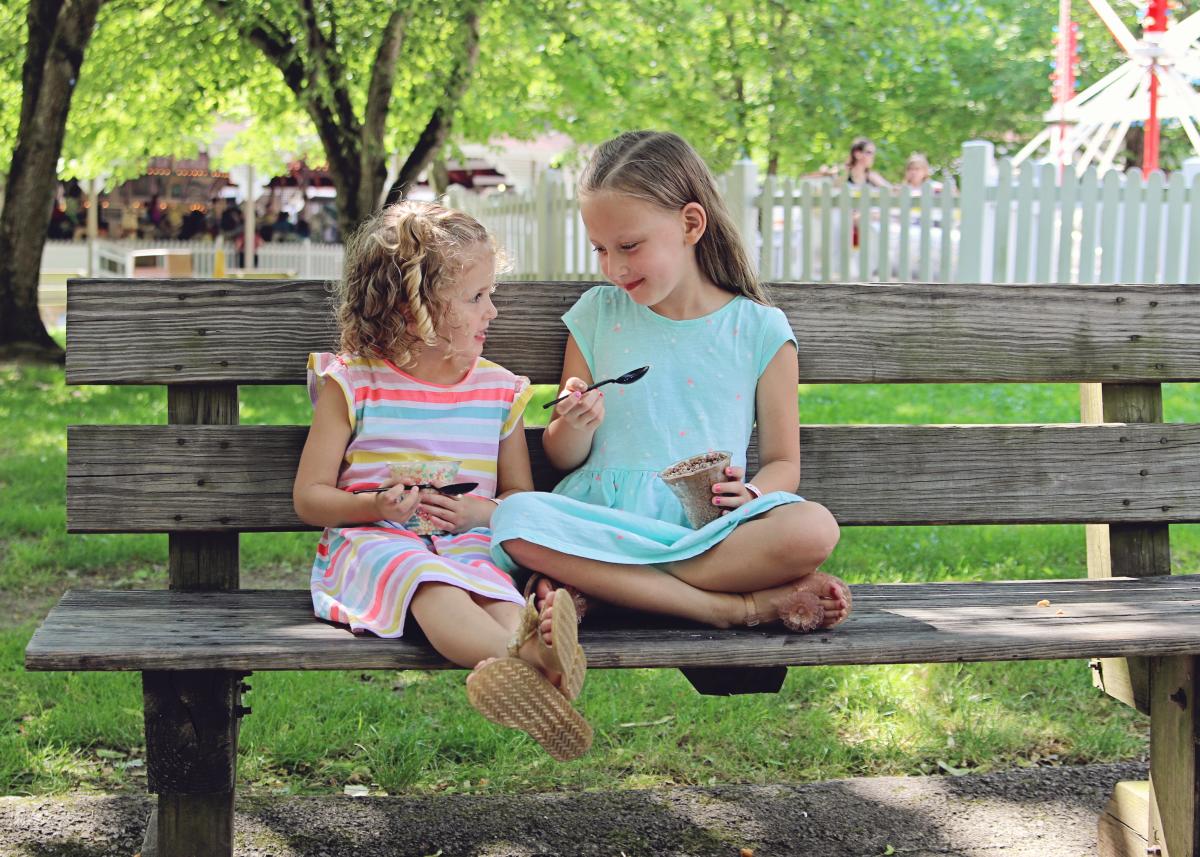 Growing up: "My earliest and one of my fondest memories of the Laurel Highlands is most certainly going to Idlewild with my grandparents when I was very young. As a child growing up in a military family moving all over the East Coast, I spent most of my summer and winter vacations with my grandparents in Ligonier. I remember exploring Story Book Forest, riding the merry-go-round, the Ferris wheel and the bumper cars. I remember my grandma would always pack a picnic lunch to enjoy under the shady trees and finishing off the evening with an ice cream cone.
Now: "Nowadays, I get to share that fun with my little girl, making it a family tradition and a cherished memory."