By Anietra Hamper for PlanetWare.com
The mix of national and state parks in Pennsylvania ranges from the breathtakingly scenic Pine Creek Gorge to the monument-rich Valley Forge National Historical Park. Many of the national parks in Pennsylvania are designated historical sites that offer walking trails and other outdoor activities as a unique way to experience the natural beauty in the state.
Pennsylvania has 121 state parks, 19 national parks, and seven National Heritage Areas. You can wander to any quadrant of the state and find a concentration of national and state parks, each worth exploring for their own reasons. The Laurel Highlands alone has five national parks and eight state parks in its 3,000-mile region.
The challenge with Pennsylvania parks is narrowing down which ones to visit first and how many parks to pack into one trip. It helps to start with some of the most popular national and state parks in Pennsylvania and fill in your wish list from there based on your interests.
1 Ohiopyle State Park


Ohiopyle State Park is one of Pennsylvania's largest state parks, located in the Laurel Highlands. The park is highly popular for white water rafting and kayaking on the Youghiogheny River. There are dozens of hiking trails through the park. Two popular and memorable features are Cucumber Falls, a scenic waterfall, and the natural waterslides at Meadow Run. You can actually sit between the boulders at the top of the rushing water and bump your way through natural rock formations that push you through narrow chutes. Ohiopyle has bike rentals available and riding trails, like the Youghiogheny River Trail and the Great Allegheny Passage Bike Trail. One of the gems in Ohiopyle is the Ferncliff Peninsula, with its unique habitat and flowers and plants found nowhere else in the region.
Address: 124 Main Street, Ohiopyle, Pennsylvania
Official site: http://www.dcnr.state.pa.us/stateparks/findapark/ohiopyle/
2 Independence National Historical Park
6 Flight 93 National Memorial Park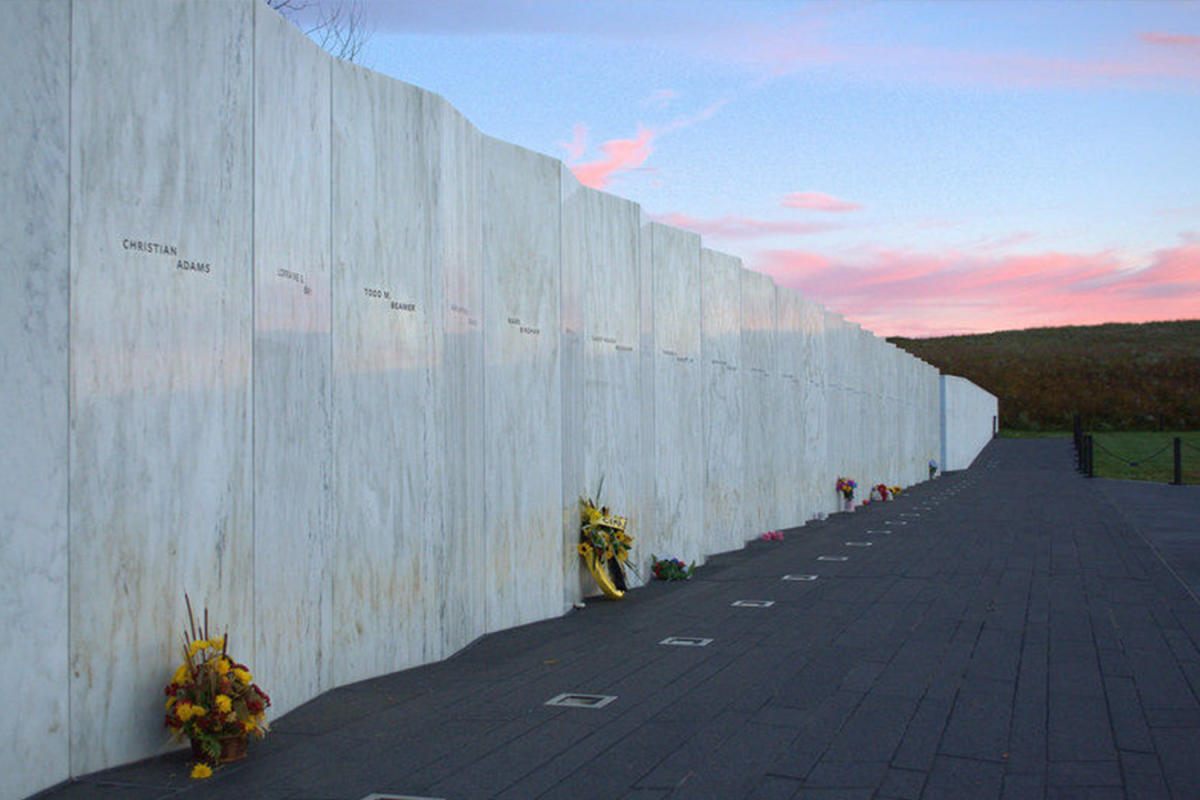 The Flight 93 National Memorial Park near Shanksville, Pennsylvania is a worthwhile stop to learn about the 9/11 terrorist attacks on the United States. The National Park has a large visitor center that chronicles the events of 9/11 and details the heroic actions of the flight crew and passengers of Flight 93 that crashed in the field outside. The overlook area provides a broad perspective of the crash site. The park has several walking paths to the lower memorial plaza, or you can drive to it. You can easily spend a couple of hours at the park where there are many benches and areas for quiet contemplation.
Address: 6424 Lincoln Highway, Stoystown, Pennsylvania
Official site: https://www.nps.gov/flni/index.htm