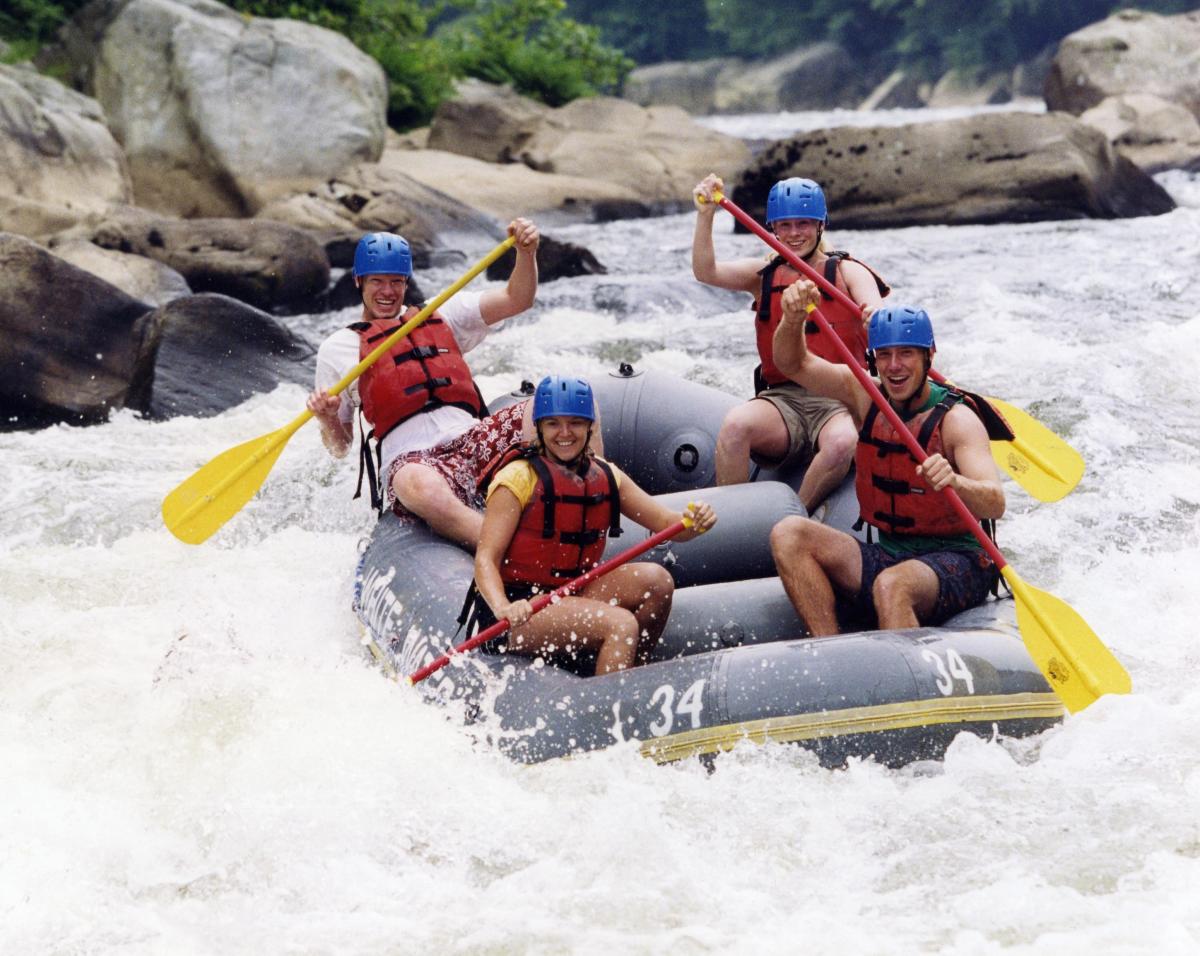 By William Kennedy for Rave Reviews
The Best White Water Rafting Destinations
1. Youghiogheny River
Where to stay: Nemacolin Woodlands Resort
Where to eat: Falls City Pub
The first pick in our ranking comes to us from Lindsay Davies of the travel blog I've Been Bit. Her choice for America's best white water rafting spot is the Youghiogheny River, which runs through Ohiopyle State Park located in the Laurel Highlands of Pennsylvania. After researching the spot for ourselves, RAVE Reviews wholeheartedly agrees.
"I had the pleasure of experiencing these incredible waves last year," Davies says. On the Youghiogheny, you'll find amazing white water rapids, including Class III, IV, and class V. To hire a guide or to buy or rent gear, we recommend White Water Adventurers. 
There are a few accommodation choices located in the nearby city of Ohiopyle, or you can choose from all sorts of other properties located less than a 30-minute drive from town. After examining all the options, we recommend Nemacolin Woodlands Resort. 
After working up an appetite while rafting, you'll have plenty of dining choices as well. Davies says not to miss the Falls City Pub, catering to all diets, with lighter fare options and more than 20 craft beers on tap.