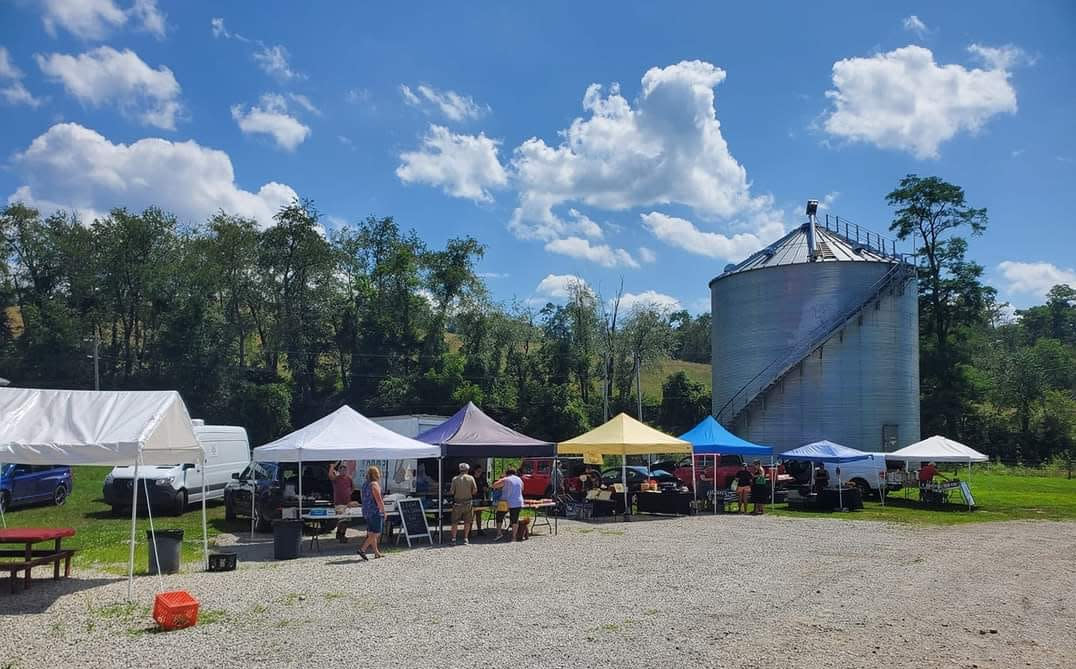 Harmony Acres Dairy is excited to open the barn doors for a second season of markets starting May 3rd! Market on the Farm was established last year to showcase the variety of farm-fresh foods and artisan goods the community can enjoy right from their backyard in the Mon Valley.
Owners Jennifer and Jeffrey Orr opened Harmony Acres in 2021, bottling milk from their family's dairy herd. The Orrs are currently raising the 7th generation of farmers on their dairy farm in Belle Vernon and operate an on-farm store that features their own whole creamline milk, flavored creamline milks, cheeses, butter, eggs and lamb meat from the farm. You can also find a variety of local meats, artisan crafts and baked goods at the store year-round.
"The number of local farmers and artisans growing an immense variety of local food is astounding! We are glad to partner with these folks throughout the year and love welcoming an even larger group of vendors to our farm for market season, " comments owner, Jennifer Orr.
Market season kicks off on Wednesday, May 3rd and runs through the end of October. The market will be open from 3PM-6PM and feature more than 25 different vendors throughout the season. There will be fresh produce from Christner Farms, caffeinated beverages from Bad Rabbit Cafe, fresh-cut flowers from Beka's Blooms and native plants from Pat's Collections.
Weekly, there will be a range of food trucks including Jessi's Chickens BBQ, Bull River Taco Company and The Corner Creamery- Uniontown, just to name a few.
New this year, Harmony Acres Dairy and Hilton Farm II are teaming up to create a weekly kids activity called The Farm Kids Club! Today's youth will produce the food of tomorrow so help us mold the minds of the next generation on sustainable and regenerative farming practices to cultivate a brighter future. Those interested will meet weekly, 5-6PM during the market to learn a variety of agriculture-related practices like planting and growing seeds, incubating and hatching
chicks, learning to milk a cow and much more. The Orrs welcome you out to their on-farm store and weekly market located at 355 Perryopolis Rd Belle Vernon!
For a full listing of vendors and further details, please visit our website at www.harmonyacresdairy.com. Our social pages will also be updated with the latest news from our vendors and happenings at our market.
Please visit: Facebook/HarmonyAcresFarmandDairy and Instagram/HarmonyAcresDairy