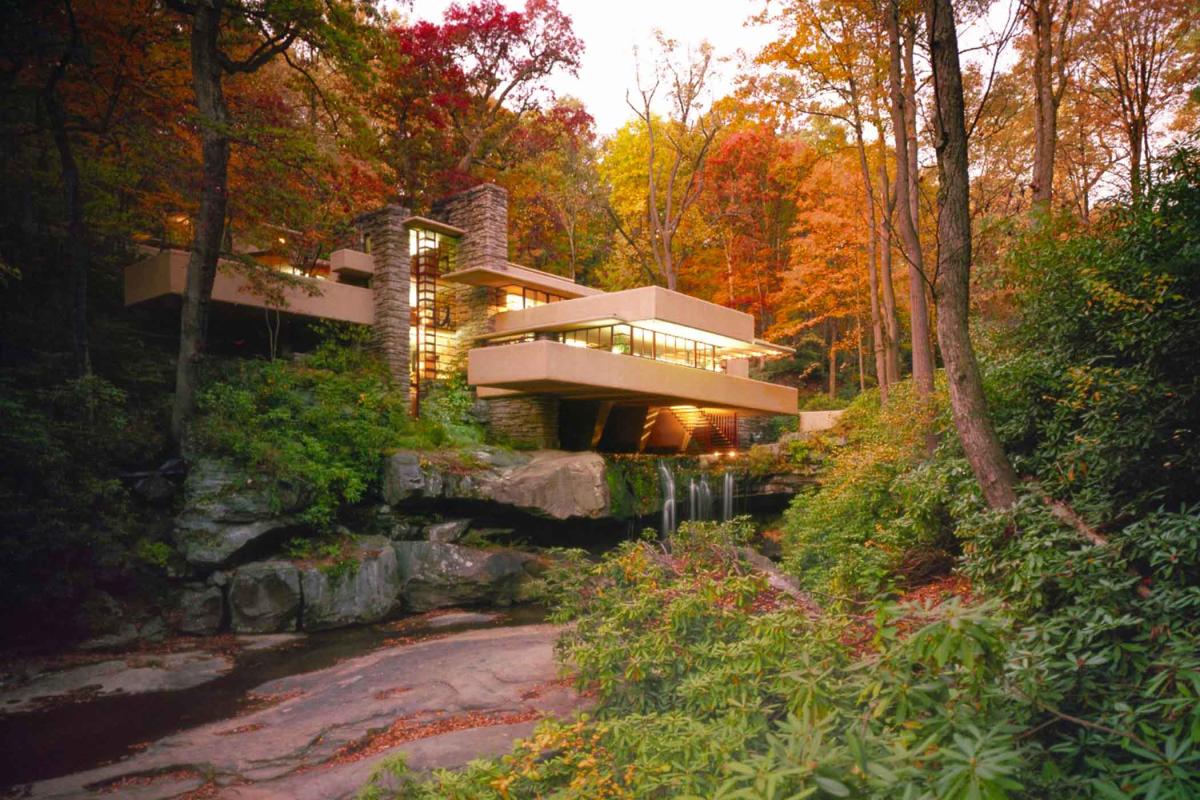 By the time he designed Fallingwater in 1934, Frank Lloyd Wright had become a master of light and space. Photography also requires a mastery of light, especially when photographing a structure like Fallingwater.
Join Andrew Pielage, an artist-in-residence at the Fallingwater Institute, for a photography workshop this June. During this hands-on workshop, you'll learn the best shutter speed, aperture and ISO settings for exterior and interior spaces. Join a small group of novice photographers and benefit from direct instruction and feedback from Pielage while learning ways to improve the composition of your photographs. You'll also enjoy full photographic access to Fallingwater and its site in early morning and evening hours. Workshop includes a special night photography session at Fallingwater's High Meadow facility (weather permitting), where students will stay during the workshop.
Pielage has photographed more than 40 Frank Lloyd Wright sites around the country and has been published in newspapers, magazines and websites from CNN to the Frank Lloyd Wright Foundation's quarterly magazine.
Beginner and intermediate options are available. Intermediate-level students must be familiar with using aperture, shutter speed and ISO.
Photography 101: Architecture and Landscape
5 p.m. on Friday, June 8 to 5 p.m. on Sunday, June 10, 2018
Intermediate Photography: Architecture and Landscape
5 p.m. on Friday, June 15 to 5 p.m. on Sunday, June 17, 2018
$850.00 – Price includes instruction, housing, meals, and tour of Fallingwater.
Participants must bring full manual camera. Intermediate-level students must also bring tripod, remote timer, and laptop with Adobe Lightroom installed.
Discount available for local residents
To Register: Contact Amy Humbert at 724-329-7829 or ahumbert@paconserve.org.