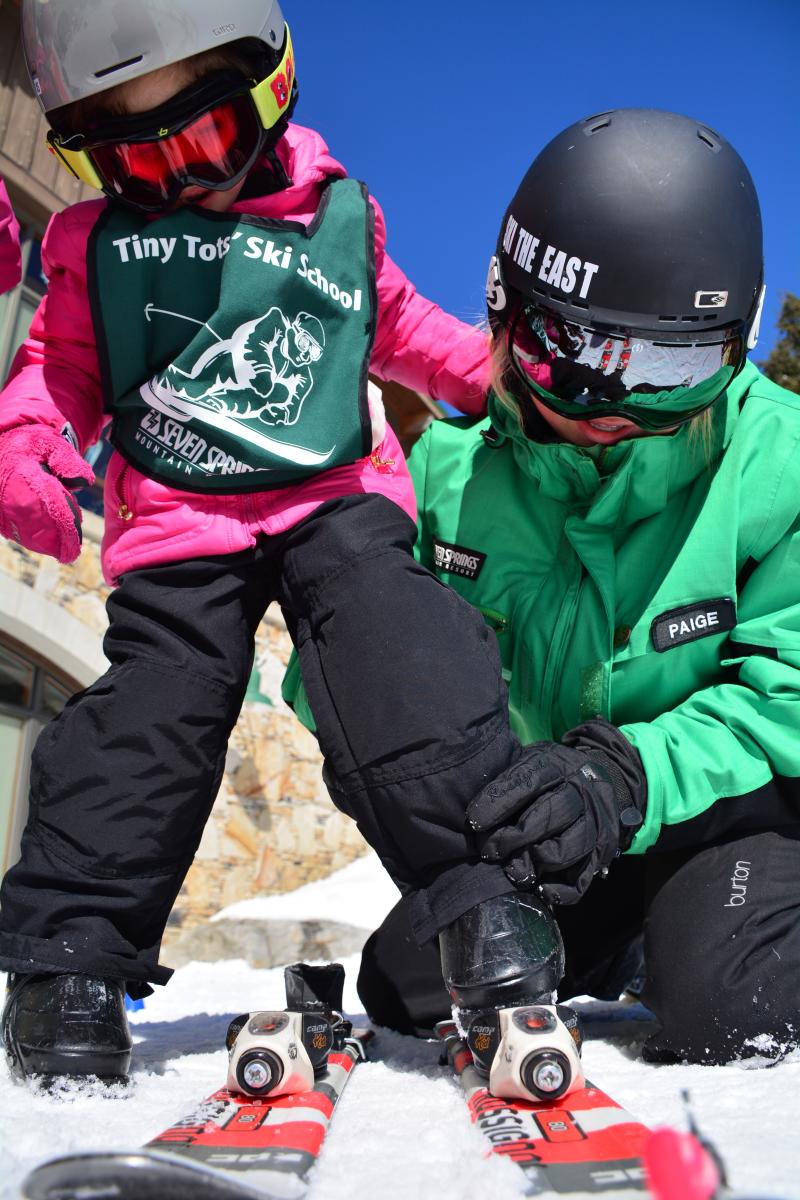 By Karyn Locke for Sand and Snow
Are you headed to Seven Springs Ski Resort and ready to hit the slopes but not sure your skills are up to par? Even more importantly, should you take Seven Springs Ski School lessons? In a word, yes! From my personal experience, here are the benefits of Seven Springs Snowsports School and why we'd attend again with your important questions answered.  
As soon as snow starts tumbling down from the sky (yes, today it's tumbling), I start dreaming of hitting the slopes. And then I start thinking about ski resorts close to home and Seven Springs Ski Resort always hits my radar. I've had the pleasure of visiting twice in the last year (have you seen Laurel Highlands in fall?) and have taken a half-day lesson at its Snowsports School. But, is it worth the time and money investment? For me and my family, absolutely. Here's our experience and why I wholeheartedly recommend it.