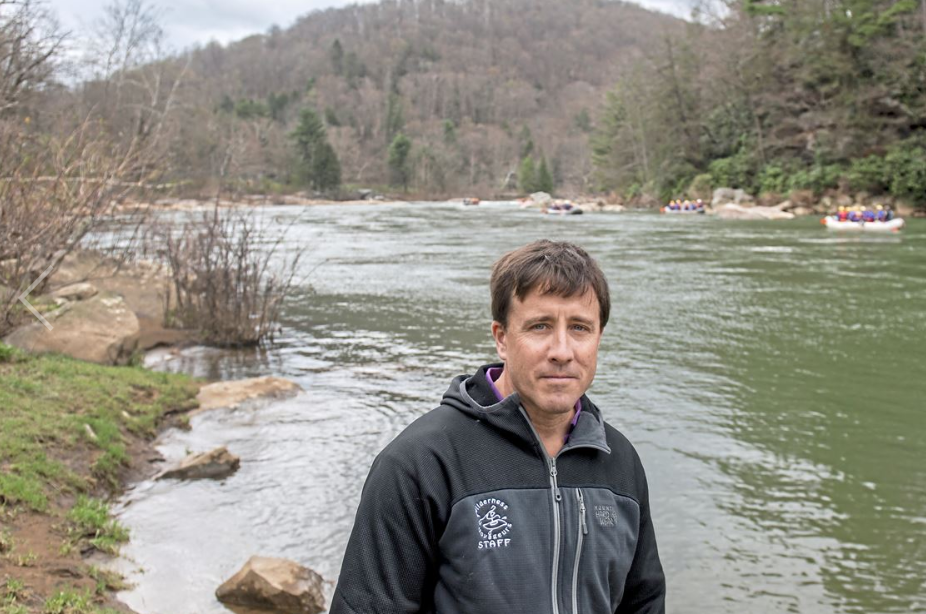 By Don Hopey for Pittsburgh Post-Gazette
Two whitewater rafting guides from Ohiopyle, who performed a dangerous river rescue, were among 18 Carnegie Medal hero award winners -- 16 Americans and two Canadians -- announced Tuesday.
Eric Martin and Patrick McCarty were awarded Carnegie Medals for saving two rafters on the Youghiogheny River whose raft had become stuck on a bridge pier in high and swift water, just 300 yards upriver from the 20-foot tall Ohiopyle Falls in Fayette County.
The Pittsburgh-based Carnegie Hero Fund Commission's release said Arnetta Johnson, 55, and Racyne Bechtold, 45, were saved from likely drowning on June 26, 2017. The women were on a self-guided rafting trip on the 10-mile "middle Yough" from Confluence to Ohiopyle with the river running very high when their boat capsized going around "Elephant Rock" and floated a half mile past the "take out" point to lodge against the middle pier of the Great Allegheny Passage trail bridge.
Mr. Martin, 47, owner of the Wilderness Voyageurs Rafting & Bike Tours, and Mr. McCarty, 29, river operations manager for Laurel Highlands River Tours and Outdoor Center, were in their business offices near the river in Ohiopyle when they were alerted to the rafters in trouble.