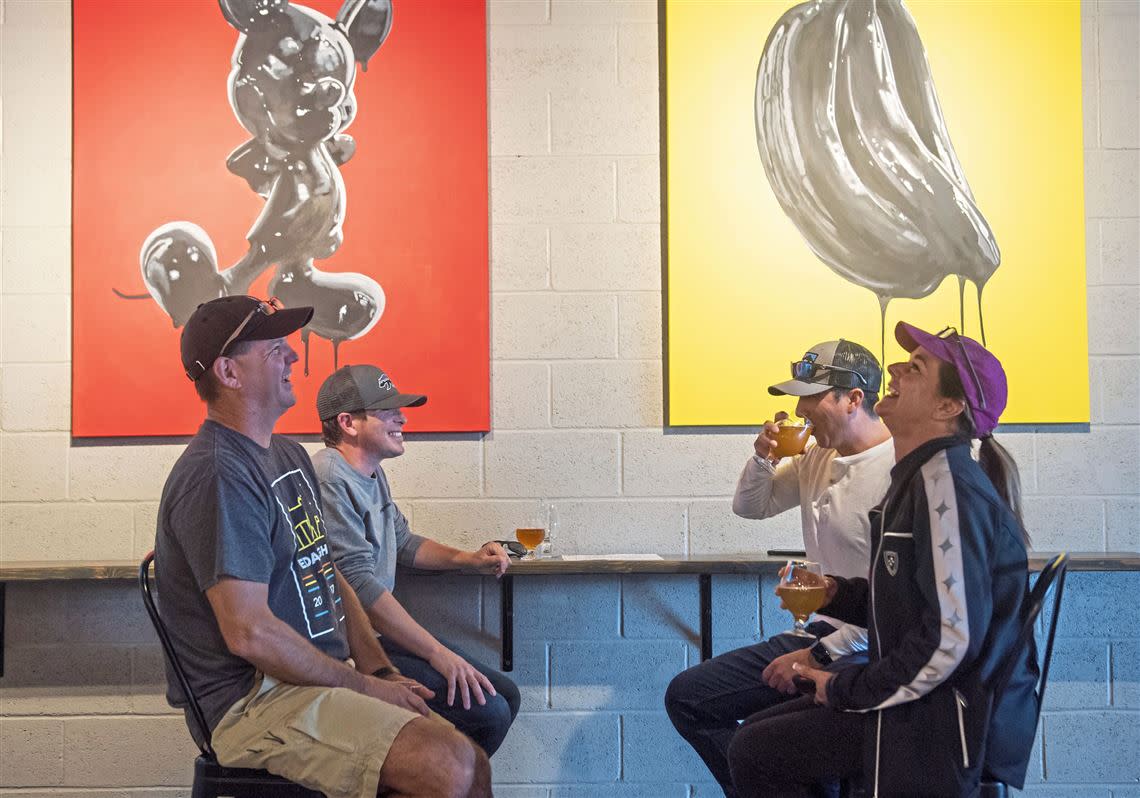 By Bob Batz for the Pittsburgh Post Gazette
One recreational trail through the Laurel Highlands got longer this month — the craft beer, wine and spirits trail that is Laurel Highlands Pour Tour. 
The "2.0" version of the passport-like promotion, which launched last September, now maps out 17 breweries, 13 wineries, eight distilleries, one cidery and one meadery that travelers can visit — 45 stops in all, including some pop-up and farmers market outlets of the drinks producers in Fayette, Somerset and Westmoreland counties.
New stops include the little Bee Kind Winery satellite store in Ligonier and Gallatin Estate Winery in Point Marion, two newly opened little distilleries in Salem Spirits (near Greensburg) and White Valley Distilling (Export), the big forthcoming (next summer) Ponfeigh Distillery in Somerset and Allusion Brewing, which opened in a downtown Vandergrift storefront this past Saturday.