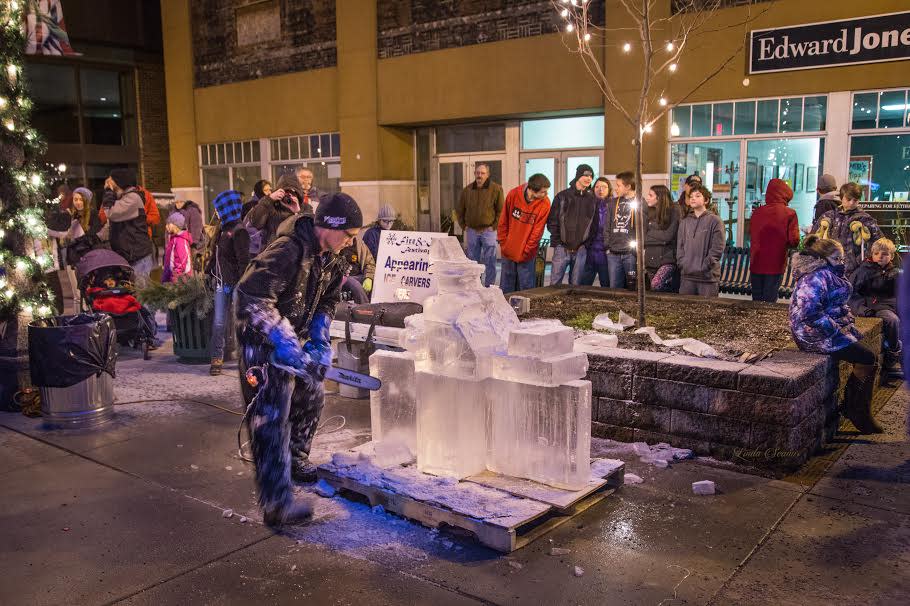 By Bob Batz, Jr. for Pittsburgh Post-Gazette
You have to love how some Western Pennsylvanians make the most of winter weather. 
The people of Somerset — the Somerset County seat along the Pennsylvania Turnpike just more than an hour's drive east of Pittsburgh — embrace the season this weekend for what is the 25th Fire & Ice Festival.
The fire kicks it off at 6:30 p.m. Friday, when the town's historic "diamond" gets lit by the fireworks show. "There's not another place that you'll see huge fireworks right in the center of town. It's crazy," says Regina Coughenour, executive director of Somerset Inc., which sponsors the weekend. She's on her fourth fest, which she describes as "a lot of cute little charming events." 
The main attraction is that ice, which also will be flying around the diamond, as Mastro Ice's live ice sculpting demonstrations start Friday night and continue through Saturday. There's going to be 50 sculptures, many of them re-creations of past favorites, striking the "The Best of 25 Years" theme. The town will be decorated in silver. 
New this year is an ice slide, made from 20 blocks of ice, down which children and adults can slide.