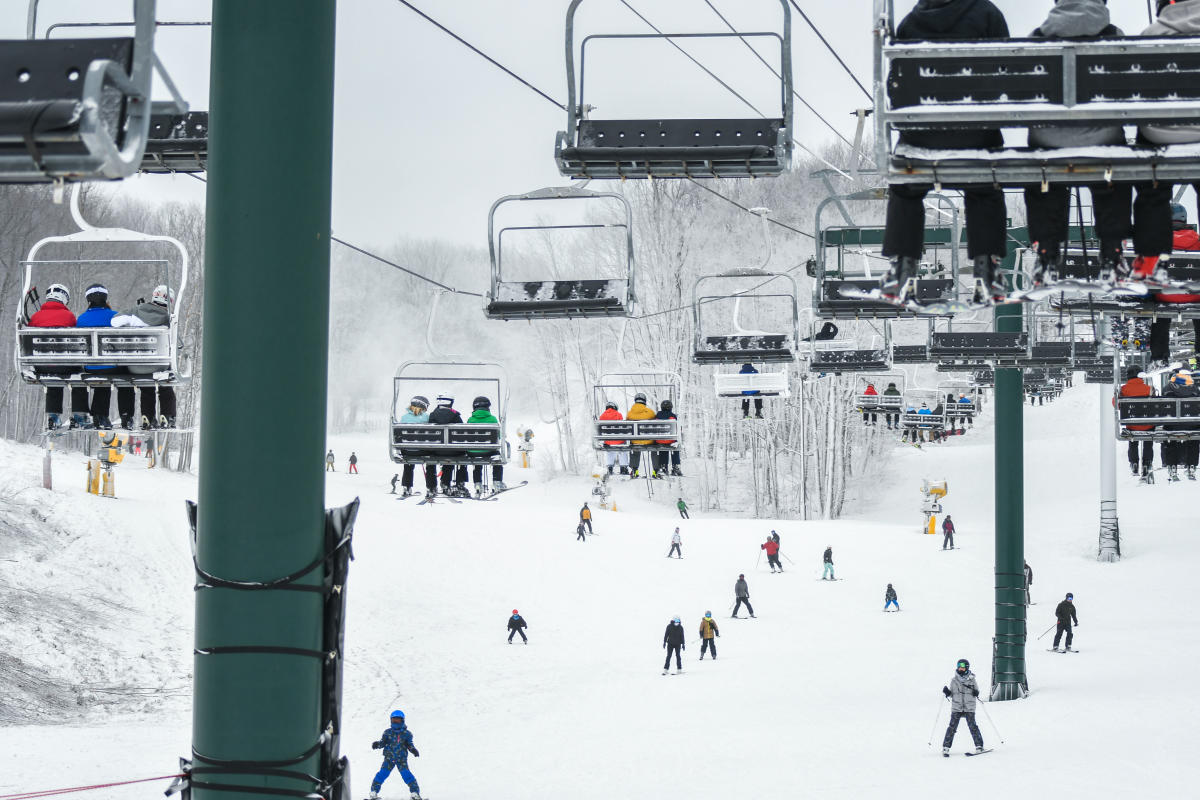 Mid-Atlantic skiers and riders can enjoy the slopes and activities at their local resorts and plan a trip out to the Rockies, Whistler Blackcomb, or Tahoe area - all on the Epic Pass   
Seven Springs, PA (Aug. 28, 2023) — Vail Resorts' Mid-Atlantic resorts are finishing the summer season strong with a host of events and looking ahead to winter with new technologies and a robust lineup of activities. 
"While it may only be August, we're already looking forward to the upcoming season and welcoming Epic Pass Holders back to our resorts," said Tim Baker, Vail Resorts SVP & COO of the Eastern Region. "Throughout our resorts in the Mid-Atlantic, we aim to provide a strong lineup of events, ski and ride school programming, and other activities as we welcome new and returning guests. Those with an Epic Pass product can also enjoy added benefits such as discounts on rentals, lessons, food, and lodging." 
Epic Pass prices will increase on September 4, so guests are encouraged to get their pass now for the best prices to ski and ride all season long, and to plan that bucket list trip out West.  
The Epic Local Pass, which is only $689 before September 4, allows for Mid-Atlantic guests to ski or ride all season long at nearly all the company's resorts across the East Coast, and take a trip out West with unlimited access at Breckenridge, Keystone, and Crested Butte, plus 10 days at Vail, Beaver Creek, or Whistler Blackcomb. An Epic Local Child's Pass is just $359.  
The Northeast Value Pass offers incredible value to those who only plan to ski or ride on the East Coast, with access to many of the same destinations, including 21 resorts across the Mid-Atlantic, Northeast, and Midwest – such as Seven Springs, Roundtop, Liberty, Stowe, Mount Snow, Okemo, and Hunter – for $567. The Northeast Value College pass is just $397. 
Vail Resorts also continues to offer the Epic Day Pass, which allows guests access to world-class resorts at pre-season pricing for up to 65 percent off when compared to a lift ticket. Starting at as low as $41 for one day of skiing at Pennsylvania resorts, the Epic Day Pass is perfect for those who plan to ski and ride between one and seven days throughout the winter season. In effect, skiers and riders can build their own pass and also choose Epic FlexPay as a convenient payment option. 
Compare all Epic Pass offerings on the Epic Pass website. And keep in mind – Epic Passes make it easier than ever for those new or revisiting the sport, providing Pass Holders with Epic Mountain Rewards for 20 percent off lodging, group ski and ride school lessons, equipment rentals, select food locations, and more. Guests are encouraged to purchase their passes before September 4; prices go up September 5.   
Across all the Mid-Atlantic resorts this year is the launch of Vail Resorts' new Mobile Pass & Mobile Lift Ticket, which will allow guests to store their Epic Pass or lift ticket on their phone in the new MyEpic app, put their phone in their pocket, and get scanned, hands-free, via Bluetooth® technology designed for low-energy usage.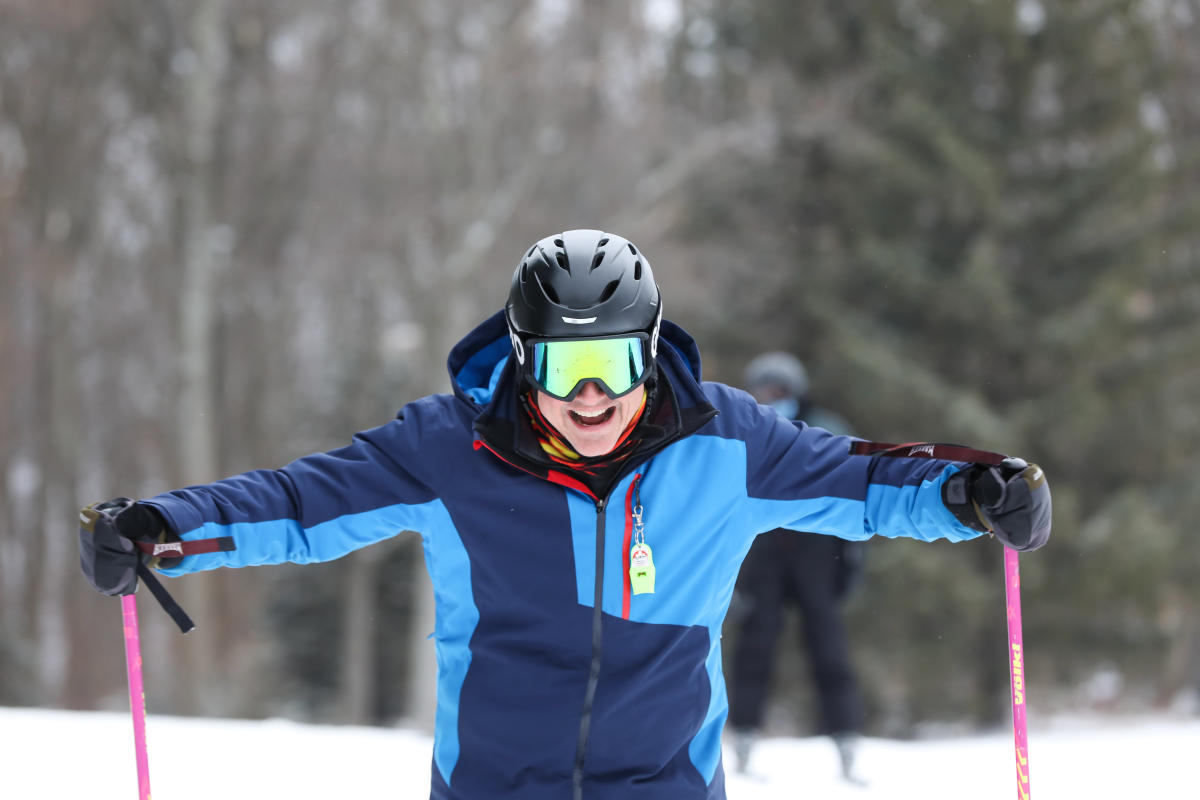 Looking Ahead to Winter 
Currently, work is underway at all Mid-Atlantic resorts to prepare for the upcoming season. Resorts throughout the region will see the planned return of popular events such as Dew After Dark, bubly snow tubing parties, and more. More details will be released in the coming weeks and through the fall but check out a snapshot below! 
Seven Springs Mountain Resort, Hidden Valley Resort and Laurel Mountain 
Following its inaugural season as part of the Vail Resorts family of resorts, Pennsylvania's largest ski resort, Seven Springs Mountain Resort, will now be fully integrated into the Vail Resorts MyEpic app, which offers Mobile Pass and Lift Tickets, interactive trail maps with GPS location tracking, personalized stats, including vertical feet, number of lift rides and other data, mountain and resort alerts, including operational information like grooming updates, terrain status, snow reports and base conditions, weather updates, snow cams, and more. Nearby Hidden Valley Resort and Laurel Mountain will also be featured on the MyEpic app.  
Seven Springs is planning a full roster of events this year, from Ullr Fest to holiday celebrations and the return of the Toyota Takeover Weekend, as well as après events and entertainment at the Foggy Goggle and Main Lodge. The resort also continues to offer year-round dining. With its amazing views, Slopeside Restaurant at Seven Springs features a casual, relaxed, family-friendly atmosphere to dine and enjoy the mountains, in addition to robust menus that feature a fantastic variety for all palates.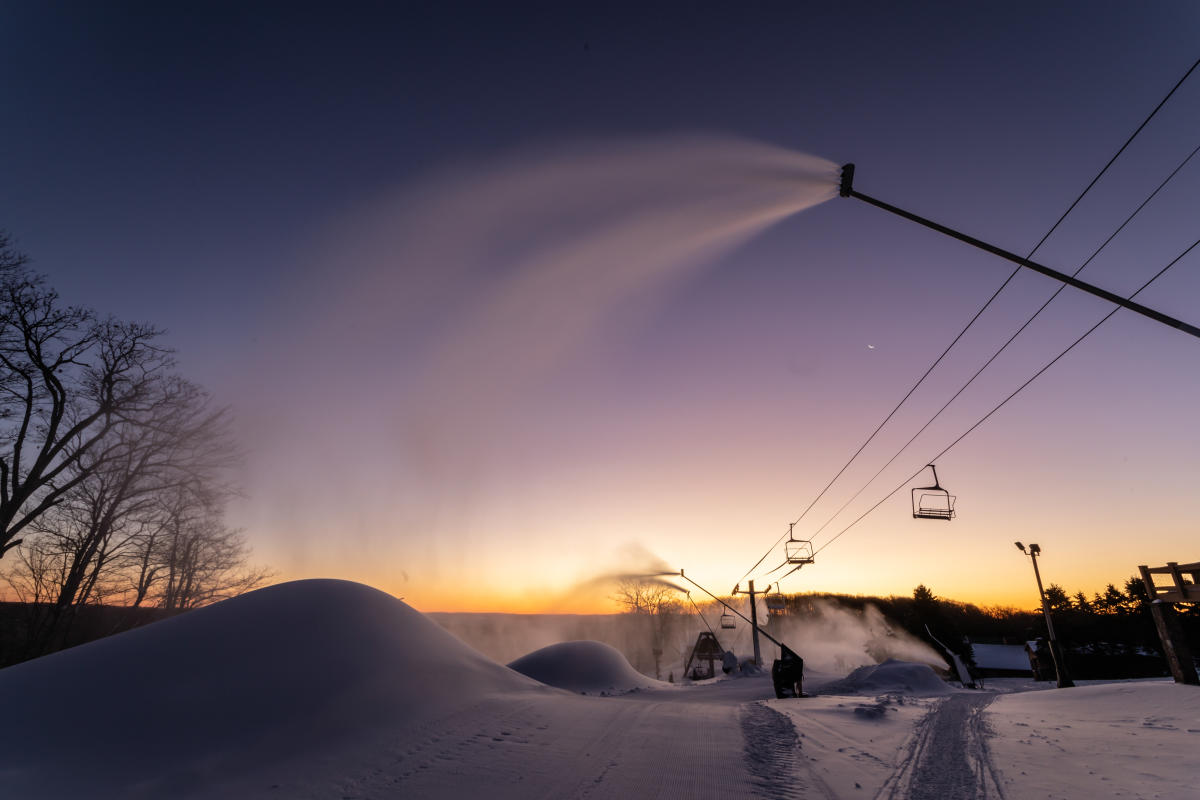 With distinct, authentic culinary creations and a rustic atmosphere that will take you back to a simpler time, Helen's Restaurant pairs an upscale dining experience with a truly unique atmosphere. Helen's Restaurant is located in the historic original homestead of Seven Springs Mountain Resort.  
For those looking to plan a weekend at Seven Springs this winter, don't forget that an Epic Pass unlocks 20% off food, lodging, and more as part of Epic Mountain Rewards. Learn more about Epic Mountain Rewards here. For more updates, follow Seven Springs on Instagram and Facebook. 
Jack Frost and Big Boulder (JFBB) 
Skiers and snowboarders at Jack Frost and Big Boulder (JFBB) resorts in the Pocono Mountains will continue to enjoy improved terrain accessibility, reduced wait times, and more reliable lift service thanks to last year's Epic Lift Upgrades at JFBB and throughout the Vail Resorts network. The replacement and consolidation of five lifts between Jack Frost and Big Boulder with fixed-grip four-person chairs greatly increased uphill capacity and access to multiple slopes throughout the mountains. At Jack Frost, the Pocono, the Tobyhanna, and the Paradise replaced the B & C lifts, the E & F lifts, and the East 1 and 2 doubles. At Big Boulder, the Blue Heron and the Harmony replaced the Merry Widow 1 and 2 doubles and the Edelweiss Triple. New this year is an updated bubly Tube Park! Bring your family out for a day of snow tubing fun - just sit back and enjoy the conveyor carpet or tow-rope lift and then the wild ride downhill. For more updates, follow JFBB on Instagram and Facebook. 
Roundtop Mountain Resort 
While the paintball course at Roundtop Mountain Resort is open through November 19, ski and ride season planning is already underway! Get ready for plenty of family fun and "pocket bacon" appearances. The team is finalizing plans around Ullr Fest, Winter Carnival, Friday Night Lights, and more popular events, with details to be announced in advance for the season. For more updates, follow Roundtop on Instagram and Facebook.  
Liberty Mountain Resort 
Liberty Mountain Resort is still in full swing – literally! - with year-round golf. Before the ski and ride season, guests can also visit the resort for the new Liberty Mountain Wine Festival, from Oct. 13-15. In addition to skiing and riding, guests looking for good old-fashioned wintertime fun can head straight to snow tubing at the bubly Tube Park! Tubing is fun for family and friends of all ages and best of all, no experience is necessary. For those in the Washington, D.C., or Baltimore area looking to pick up a new skill, Liberty offers a renowned Ski and Ride School, with world-class instructors who are committed to providing those new to the sport with a safe and fun experience. What's more, guests with an Epic Pass receive 20 percent off their lessons as part of Epic Mountain Rewards. For more updates, follow Liberty on Instagram and Facebook. 
Whitetail Resort  
Whitetail Resort in Mercersburg offers activities year-round. Epic Pass holders for the 2023-24 season currently receive 20 percent off golf thanks to Epic Mountain Rewards. Purchase your pass and book a tee time here.  
For those not hitting the ski slopes, consider hitting the tube slopes! Whether you are 5 or 95, snow tubing in the Pennsylvania mountains strikes a chord in the child in all of us. Race down one of our tubing lanes solo or bring your family to one of the best winter attractions near Shippensburg and Gettysburg area. After some serious tubing fun, enjoy a nice cup of cocoa or one of our delicious food items by the fire, or if you still love the chill of the outdoors, stay by our fire pit in our outdoor dining and patio areas.  For more updates, follow Whitetail on Instagram and Facebook.  
SIGNATURE FALL EVENTS 
Before heading into the winter season, the Mid-Atlantic will be celebrating its fall festival season with a series of popular events, including a new wine festival.  
Seven Springs Mountain Resort  
Autumnfest, October 7-8, 14-15, and 21-22 | Every weekend of Autumnfest, explore a vibrant world of family fun all over the mountain. Enjoy live musical entertainment, discover the unexpected with a variety of novelty performers, or hop on the chairlift for an aerial view of the fiery colors of autumn. Artisans and crafters from far and wide will have their handmade creations on display.  
Halloween Party, October 28 | It's time to do the Monster Mash at the legendary Seven Springs Halloween Party in the Foggy Goggle! Grab your ghostly and ghastly friends and head out for a frightfully fun night with DJ Jan Jursa.  Scare up your most creative, scary, or interesting costume and vie to win prizes for Best Costume and Crowd Favorite. 
Liberty Mountain Resort  
NEW – Liberty Mountain Wine Festival, October 13-15 | Liberty Mountain Resort has partnered with the Pennsylvania Wine Association to create a new three-day wine festival. The new event will feature features complimentary wine sampling from 15 of Pennsylvania's premier wineries, live musical entertainment, and more. Guests can enhance their wine weekend by adding on a special VIP Experience and a special Saturday night Wine Pairing Dinner.