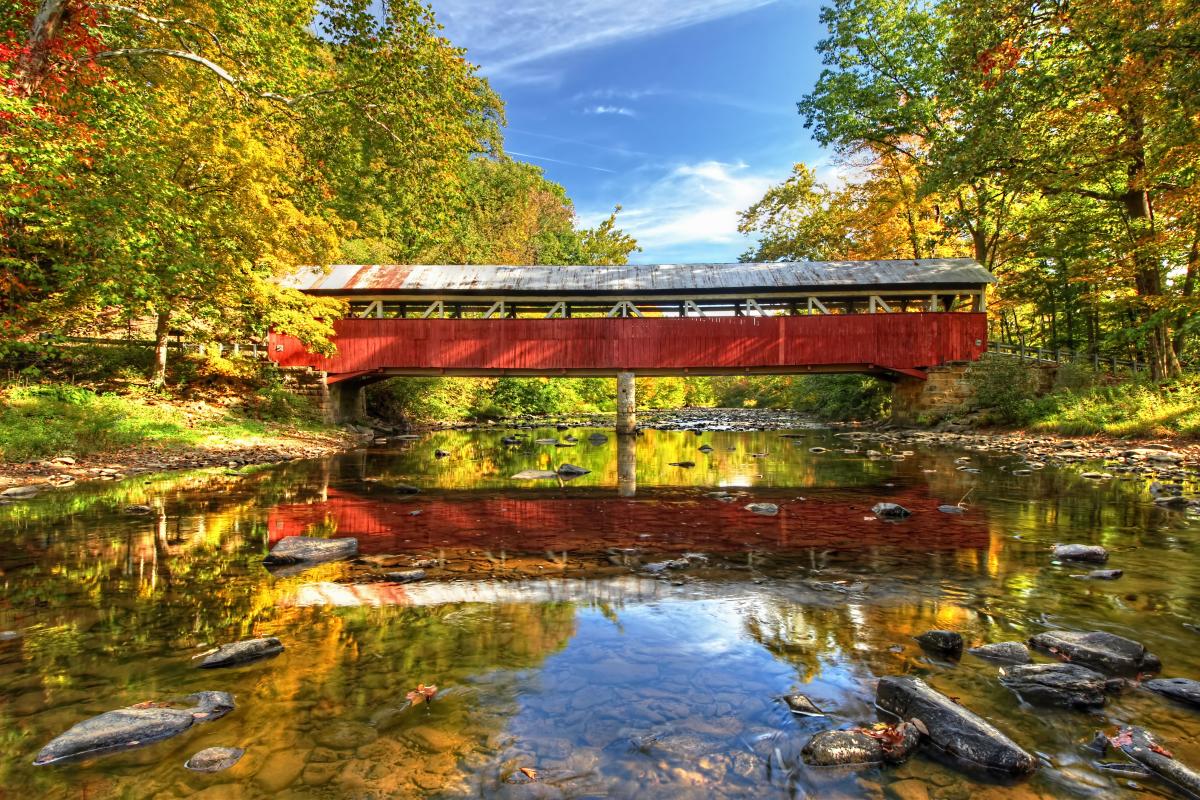 LIGONIER, Pa. (Aug. 1, 2022) – Go Laurel Highlands will host a Tourism Grant Workshop to review the 2023 Somerset County Tourism Grant Program at 9 a.m. Monday, Aug. 22, at the Somerset County Technology Center.
All Somerset County-based tourism businesses and organizations are encouraged to attend this free workshop. Reservations are required and can be made by contacting Marissa Roberts at mroberts@golaurelhighlands.com or 724-238-5661 ext. 101. The deadline to RSVP is Aug. 18.
GO Laurel Highlands Executive Director Ann Nemanic will lead the workshop by outlining the program's guidelines, criteria, application and reporting process. Attendees will have a one-on-one opportunity to ask specific questions pertaining to their businesses.
Tourism grant applications will be available online at www.golaurelhighlands.com/grants on Sept. 1 and completed applications are due by 4 p.m. on Oct. 7, 2022. Awards will be announced and presented in early December.
The tourism grant program is funded by 40% of the Somerset County lodging tax, which became effective September 2002. Awards are granted annually on the basis of merit by the Somerset County Tourism Grant Review Committee and administered by the Somerset County commissioners and GO Laurel Highlands, the county's official destination marketing organization. Since the inception of the program, 772 grants have been awarded totaling more than $5.5 million.
About Pennsylvania's Laurel Highlands
A magnificent mountainous region, the Laurel Highlands offer 3,000 square miles of scenic views and endless recreation in southwestern Pennsylvania. The beautiful four-season destination is located within an hour's drive of Pittsburgh, attracting outdoor enthusiasts who enjoy outstanding skiing, hiking, biking and golfing opportunities. The Laurel Highlands is also home to remarkable historic sites and attractions, family activities and world-class resorts. Notable destinations within the region include four architectural masterpieces by Frank Lloyd Wright – Fallingwater®, Kentuck Knob, Mäntylä and Duncan House – as well as the Flight 93 National Memorial. Visitors flock to our world-class resorts including Nemacolin and Seven Springs Mountain Resort. Families enjoy the award-winning Idlewild and Soak Zone, whitewater rafting in Ohiopyle State Park and much more.
Located within 200 miles of the major metropolitan areas of Pittsburgh, Baltimore, Cleveland, and Washington D.C., Pennsylvania's Laurel Highlands can be easily accessed from exits 67, 75, 91 and 110 of the Pennsylvania Turnpike.
Information about the Laurel Highlands can be found online at GoLaurelHighlands.com, facebook.com/laurelhighlandsPA and twitter.com/laurelhighlands or by calling 724.238.5661.
Established in 1958, GO Laurel Highlands, formerly known as Laurel Highlands Visitors Bureau, is the official destination marketing organization for Fayette, Somerset and Westmoreland counties in southwestern Pennsylvania.