Friends of Flight 93 National Memorial – 11/01/2023 | Join Friends Executive Director Donna Gibson as she extends a warm thank you to all veterans on November 9, 2023, at 7 pm. During this on-line virtual speaker forum, Gibson will converse with a panel of post 9/11 veterans about their experiences on 9/11 and how they use the Flight 93 story to engage the and connect with the next generation. Panelists from the Sinise Foundation and the 9:57 Project, both organizations have collaborated with Friends on various educational initiatives. Our esteemed panelists for this special Veteran's Day forum are as follows: 
Doc Jacobs, Award winning author of "There and Back Again", stories from a combat corpsman, Ambassador at Gary Sinise Foundation, Field Medic at TERRA search Promise and Founder, President, and CEO of the Doc Jacobs Foundation.  Doc served more than eight years with six and a half as a combat-wounded corpsman. During his tour of duty with 3rd Battalion 7th Marines, India Company in Ramadi Iraq his gun truck was hit by an IED (improvised explosive device). This attack resulted in the loss of his left leg below the knee, three toes from his right foot, and part of three fingers on his left hand.  Doc earned a Bronze Star with Valor, a Purple Heart, Navy/Marine Corps achievement medal for saving 59 coalition forces' lives after 2 suicide bombers hit an Iraqi Army recruiting line and a Combat Action Ribbon.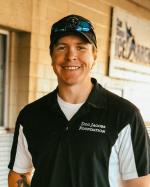 John Hamilton is a retired U. S Army Chief Warrant Office 4 and co-founder of The 9:57 Project, a non-profit committed to perpetuating the legacy of 9/11 by engaging students and veterans in conversations about courage, resilience, service and teamwork.  John is a 24-year US Army veteran, twenty-two of those years on active duty. On 9/11/2001, John was an AH-64 Apache pilot in the 101st Airborne Division. Months later he was deployed to Afghanistan as part of the first conventional aviation task force in the War on Terrorism. During his 24 years of service, John participated in multiple overseas deployments; he is the recipient of the Legion of Merit, 3 Meritorious Service Medals, 3 Air Medals, one with Combat V device, the Master Army Aviation Badge and other awards.  John also has extensive civilian aviation experience and is currently an airline pilot with a major airline.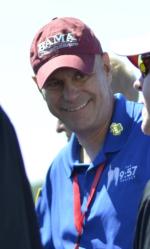 Rudy Salcido is a veteran with combined 101/2 years of active-duty service and 20 years Federal Service with the Army National Guard. Rudy was deployed many times in support of combat, humanitarian, and counter-drug operations to locations such as Afghanistan, Central and South America, and US-Mexico Southwest Border. During combat operations in Afghanistan, he served as Executive Officer, Task Force O.D.I.N. (Observe, Detect, Identify and Neutralize) and once as Commander, Task Force C.E.A.S.A.R. (Communications Electronic Attack with Surveillance and Reconnaissance). Rudy now serves as an Air Interdiction Agent with CBP's Air and Marine operations where he is an instructor pilot in the Pilatus PC-12, Pilot in command of the AS350 aircraft and field coordinator for the CBP's Veteran Support Program. He is the recipient of the Meritorious Unit Commendation, Bronze Star Medal, Air Medal, Meritorious Service Medal, Army Achievement Medal, Senior Army Aviator Badge, and many other recognitions. He is currently serving as Major in the New Mexico National Guard.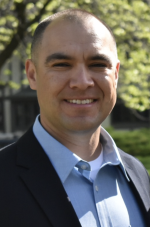 Lieutenant Colonel Kate Clarke, award winning author of "The Heart of a Soldier" a true love story of love, war, and sacrifice, sought after national speaker.  She has served in various capacities including Active Duty in the Missouri National Guard and now serving as a Protection officer in Washington D.C. at the HQ, Corps of Engineers, US Army Reserves.  Her overseas assignments include the Republic of Korea, the initial invasion force into Iraq for Operation Iraqi Freedom with the 101st Airborne (Air Assault) Division and an assignment for Operation Enduring Freedom in Qatar.  LTC Clarke has had the privilege to assist in a wide variety of homeland emergency missions ranging from Hurricane Katrina relief to civil disturbance.  Additionally, Kate led a state partnership program between Missouri and the Republic of Panama and Missouri and Israel for the Missouri National Guard.  LTC Clarke has been awarded the Bronze Star Medal, Meritorious Service Medal, Amy Commendation Medal (4th award), Army Achievement Medal (2nd award), Amy Reserve Component Achievement Medal (3rd Award), National Defense Service Medal, Korean Defense Medal, Globe War on Terrorism Expeditionary Medal, Global War on Terrorism Service Medal, Humanitarian Service medal (Hurricane Katrina Relief), Army Service Ribbon, Army Overseas Service Ribbon, Missouri State Emergency Duty Ribbon, Air Assault Badge, Inductee, Daughters of the American Revolution, Austin Peay State University Omicron Delta Kappa National Leadership Honor Society Hall of Fame Inductee 2007.