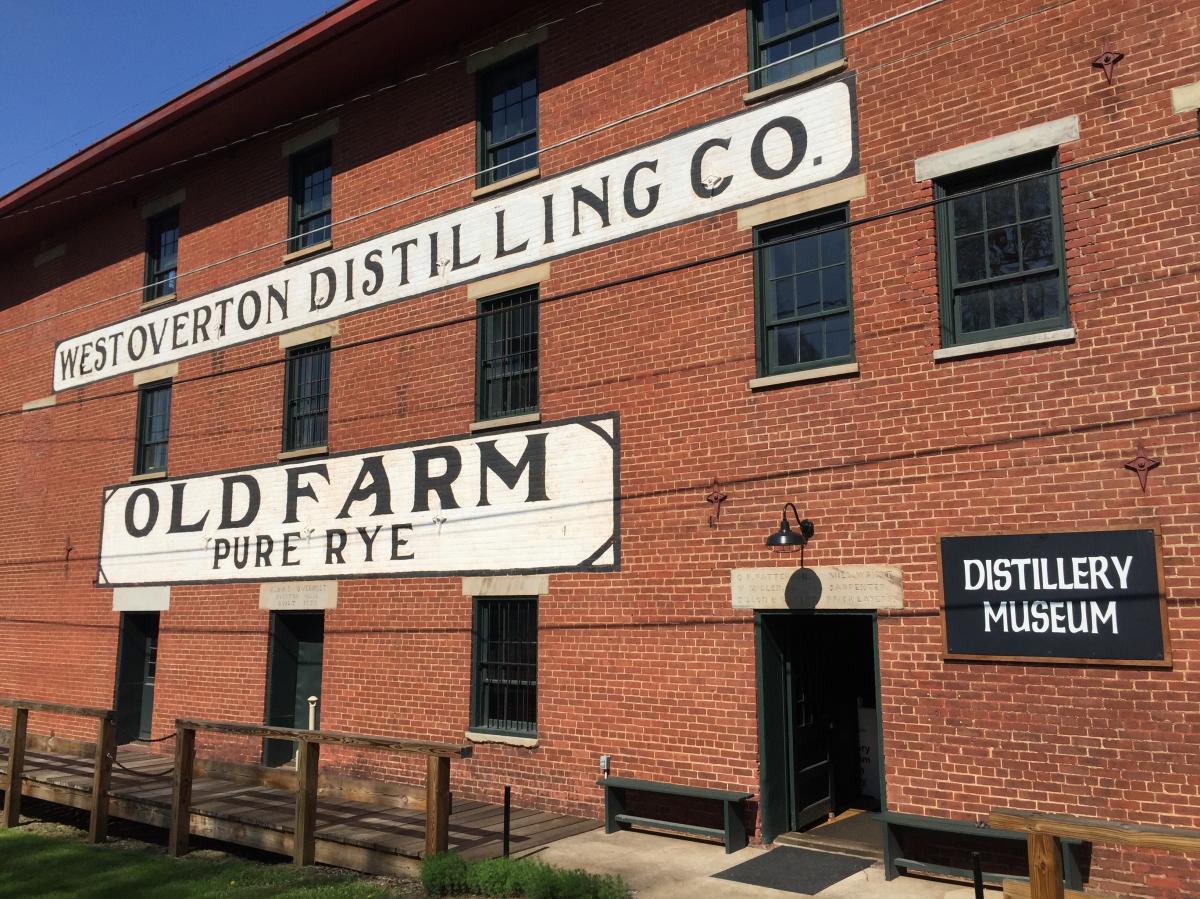 By Bob Batz Jr., for Pittsburgh Post-Gazette
West Overton has its still back. 
The Westmoreland County village was settled in 1800 by Henry Overholt and his Mennonite family, who operated a copper pot still in a small log cabin that made whiskey from the rye they grew. His son Abraham began a commercial distillery there that became renowned for its Old Farm Pure Rye Whiskey and powered the self-sufficient village's growth. In the mid-1800s, two of Abraham's sons built a bigger Overholt distillery nearby at Broad Ford and the West Overton distillery moved into a 5½-story brick barn.
Today that building is the Distillery Museum, one of 19 buildings at what's now a National Register of Historic Places attraction, the birthplace of industrialist Henry Clay Frick (Abraham's grandson) and a stop on the American Whiskey Trail, honoring one of the country's longest-lasting brands: Old Overholt. That whiskey is still made (but in Kentucky) and marketed by Beam Suntory. 
Alas, the West Overton distillery shut down in 1920 with Prohibition and never reopened. The only whiskey poured here since, rye or otherwise, was brought in relatively recently for the Whiskey Smash fundraiser and other events from Beam and a new school of regional distilleries that started to rise in this decade.
Now, West Overton Village & Museums is poised to join them in Pennsylvania rye whiskey's comeback, as it has fired up its own modern still — if only for educational purposes.