Fall is here, or as I like to call it, stout season. If you're like me, that means it's time to put away the IPA and Shandy and get into fall favorite beer styles like Oktoberfests, porters, stouts and pumpkin beers. Follow our guide to see what's on tap this fall at breweries throughout the Laurel Highlands!
Be sure to bring your Passport to complete the newly-redesigned Laurel Highlands Pour Tour 2.0 and earn great prizes along the way.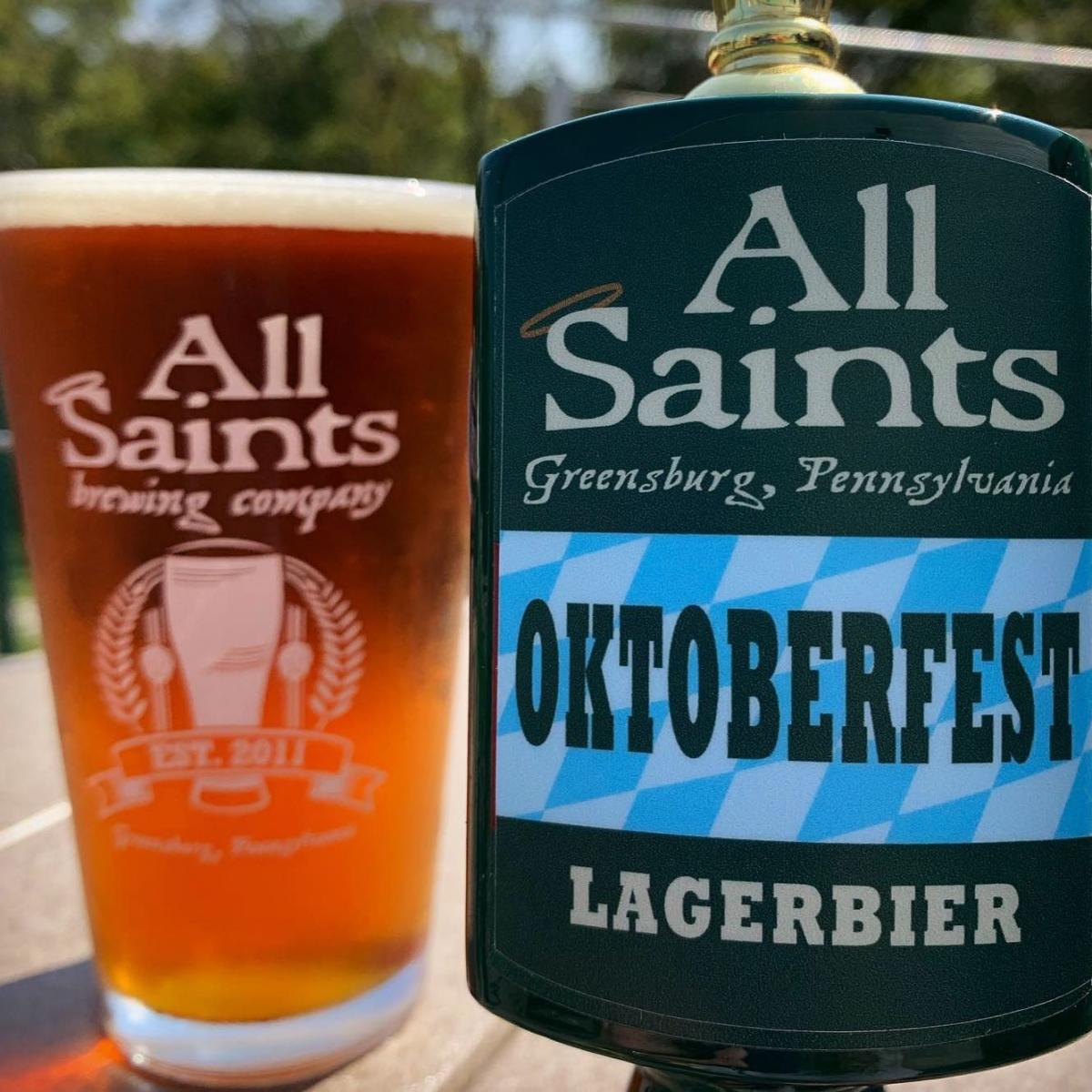 Our fall beer tour starts with some divine inspiration at All Saints Brewing in Greensburg. Their Hallowed Pumpkin Ale starts with 200 pounds of locally-grown pie pumpkins that are slow roasted then mixed into a variation of their Crimson Halo to give it a unique fall flavor. This heavenly offering has a subtle hint of fresh spice and a toasty malt character, along with a beautiful pumpkin color. When you're ready for another round, their authentic Oktoberfest, made with 100% German malt and hops, is the right balance of sweet, bitter and crisp.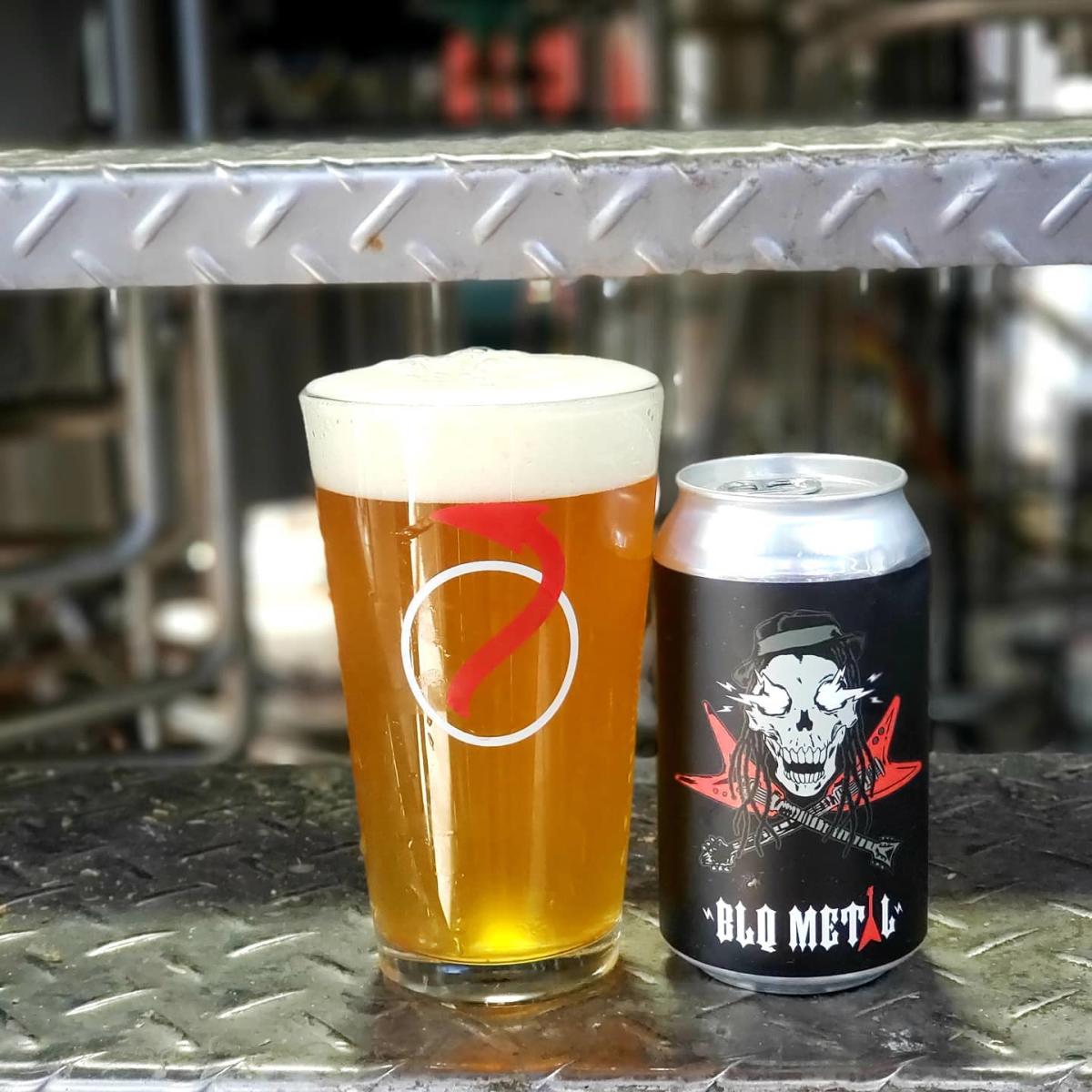 From heaven we descend directly into Helltown (locations in Mount Pleasant and Export) with a bevy of beverages perfect for Halloween parties and easy drinking on cool fall nights. Just released is their BLQ Metal IPA, a rocking collab between Helltown and guitarist Byron Nash!
Reaper's Harvest, clocking in at a devilish 7% ABV, is a dark amber-colored ale that combines the spiciness of rye malts with dank, earthy American hops. For more fall flavors, be sure to grab Rivertowne favorites like Headless Wylie (pumpkin ale) and their tribute to Oktoberfest.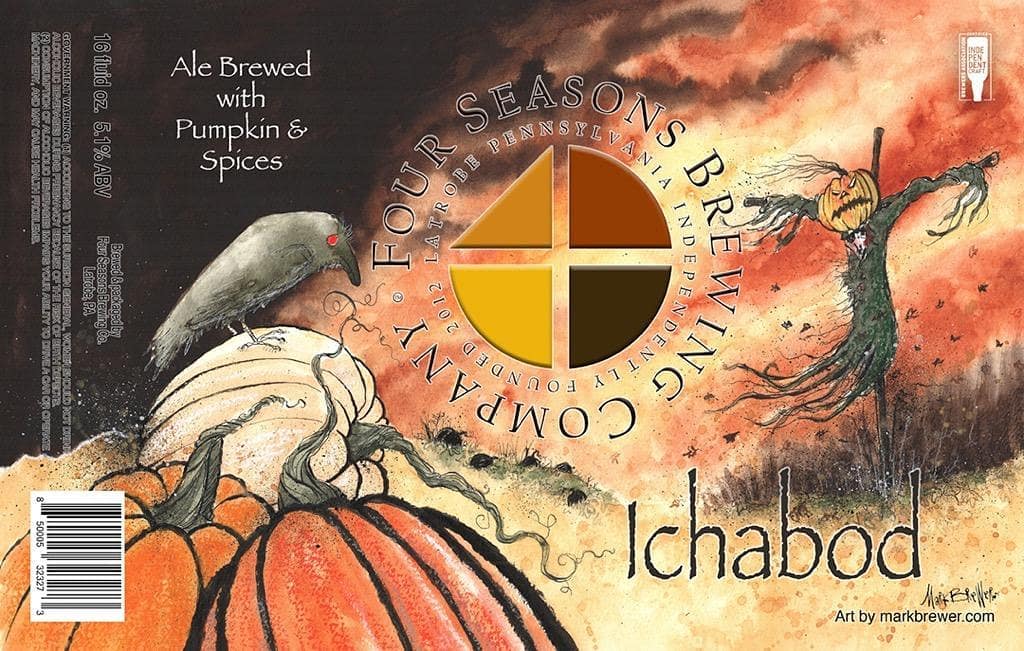 Don't lose your head over this Four Seasons Brewing Company favorite! Ichabod is a flavorful ale loaded with pumpkin and spices making this Latrobe stop a must for fall beer lovers. Love that art above? You can grab cans of Ichabod for the first time at their taproom.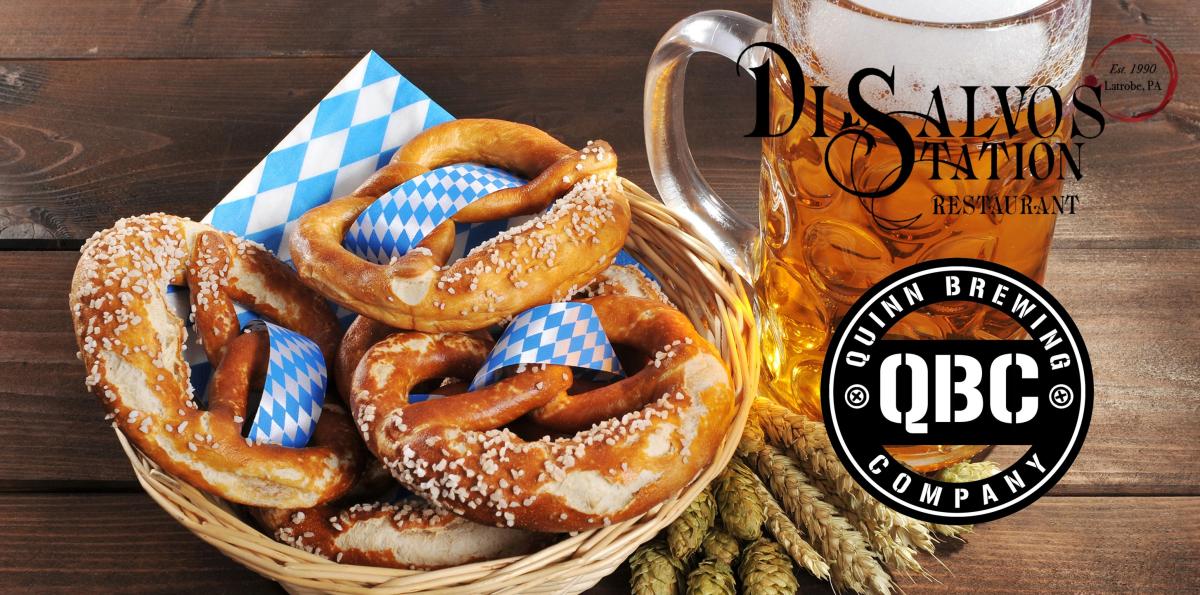 Located in Huntingdon, Quinn Brewing Company has several fall favorites returning to the taproom. Start with their Diesel Dwarf German Style Altbier, a beautiful deep copper Old World-style Altbier made using German and Czech hops. Round out your tasting with their Forth and Clyde Scotch Style Ale, featuring a unique peat flavor that comes from smoked malts imported from Scotland, giving you the sweet and smoky characteristics of a real Scotch Ale. ​
If you love German food as much as beer, then you have to check out Oktoberfest at DiSalvo's with Quinn Brewery featuring Quinn's amazing brews, a traditional German dinner of wursts, potato pancakes and strudel plus live music of Oktoberfest favorites and polka.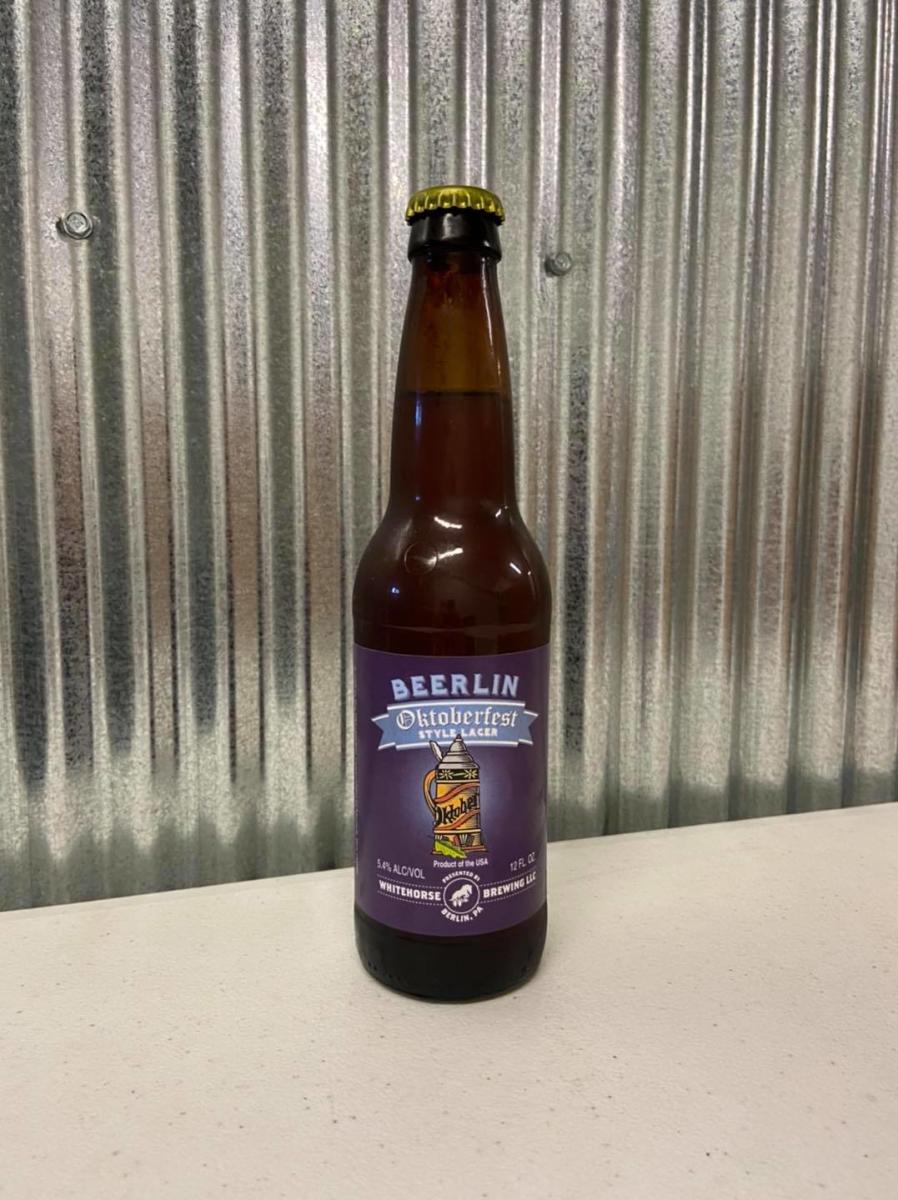 If you're into ales and stouts, Whitehorse Brewing in Berlin has a new fall favorite for you. Start with a tall glass of Beerlin Oktoberfest, which pays homage to the German Oktoberfest while incorporating an American twist. This seasonal lager takes the traditional maltiness of the style and hops it up with Mosaic and Liberty hops that shine brightly with each sip.
Stout-lovers, you're in luck. Their coffee milk stout With You Always has a smooth, creamy finish with all profits going to charity. Plus, their collaboration with Sarris Candies (you read right) combines chocolate-covered pretzels and sea salt into the memorable Twist N Stout.
Unity Brewing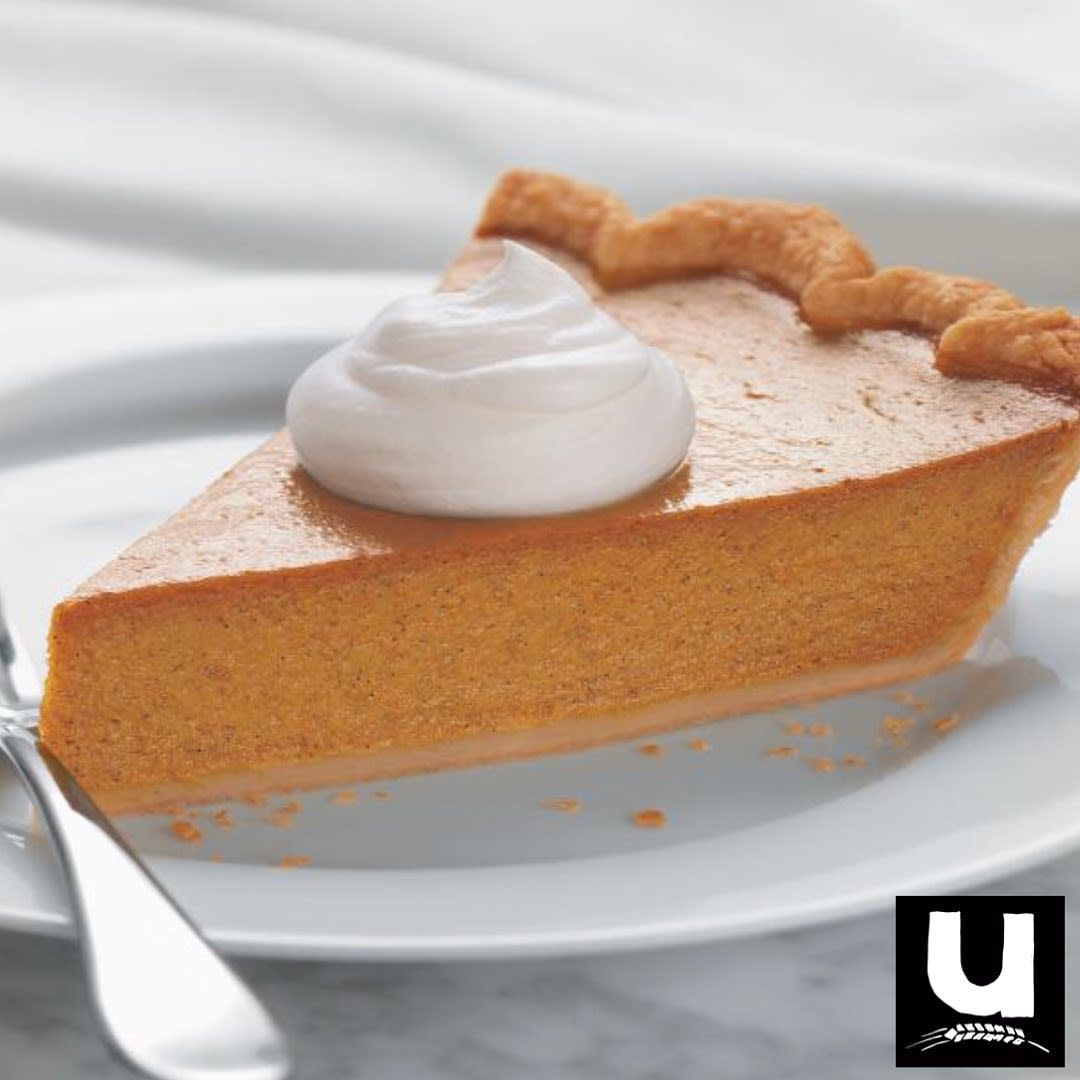 One of the newest breweries to open its doors and join the Pour Tour, Unity Brewing has wasted no time in becoming a must-stop location in the Laurel Highlands. New for fall is their Pumpkin Pie Blonde; crisp, balanced, and light with subtle flavors of real pumpkin pie, nutmeg, and cinnamon. 
Unity also offers a full kitchen, making this the ideal early evening stop for scratch-made food with a fresh, always-changing menu from Chef Kevin.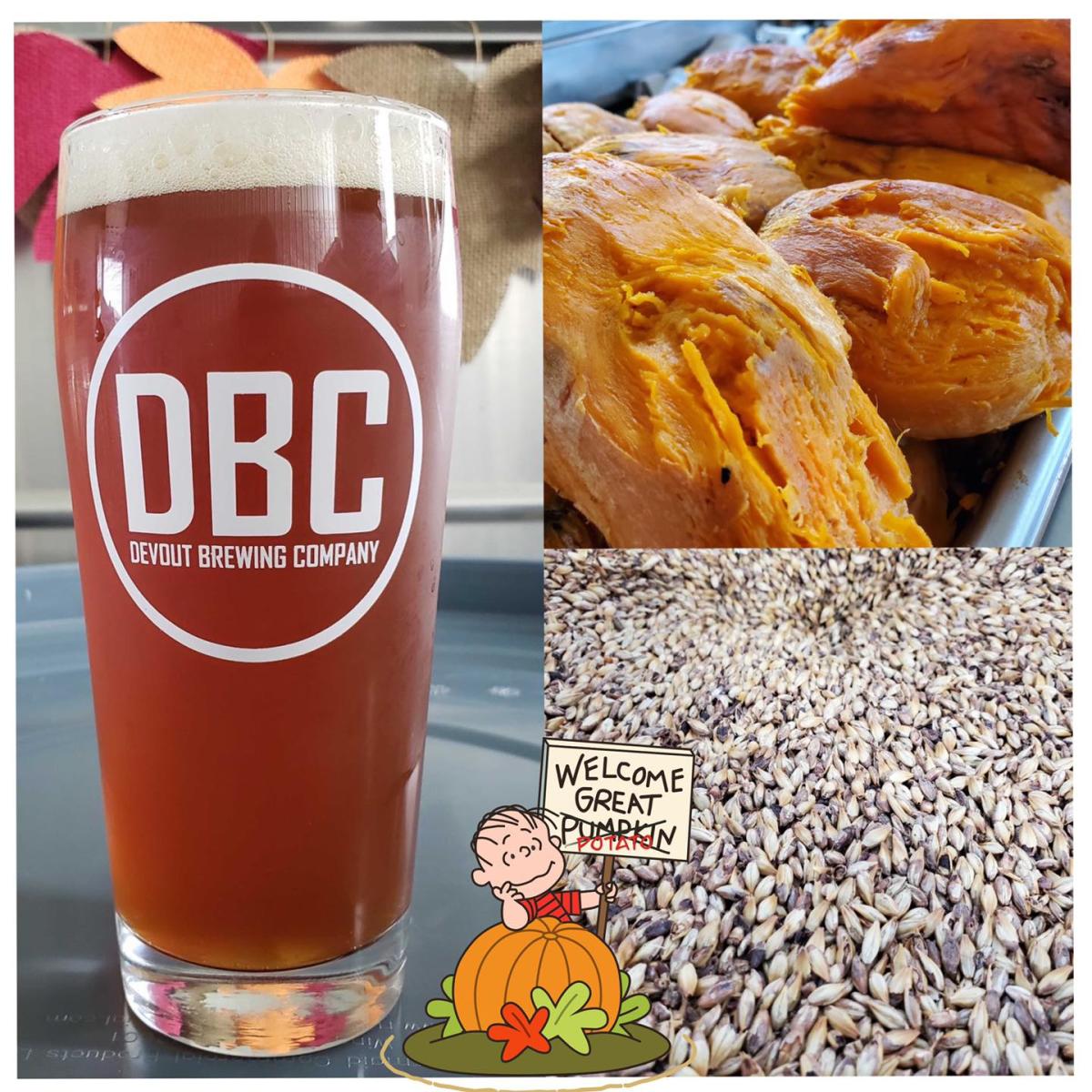 Oktoberfest never ends at Devout Brewing in Export, with two brews for the occasion. Potatolicious Spiced Ale is an amber ale brewed with sweet potatoes and spiced with cinnamon, clove and ginger that you'll definitely need a growler of to take home. Hans Grubier Oktoberfest is not only a complex, malty and toasty Oktoberfest, but is also an ode to everyone's favorite villain from Die Hard.
"Happy Trails, Hans!"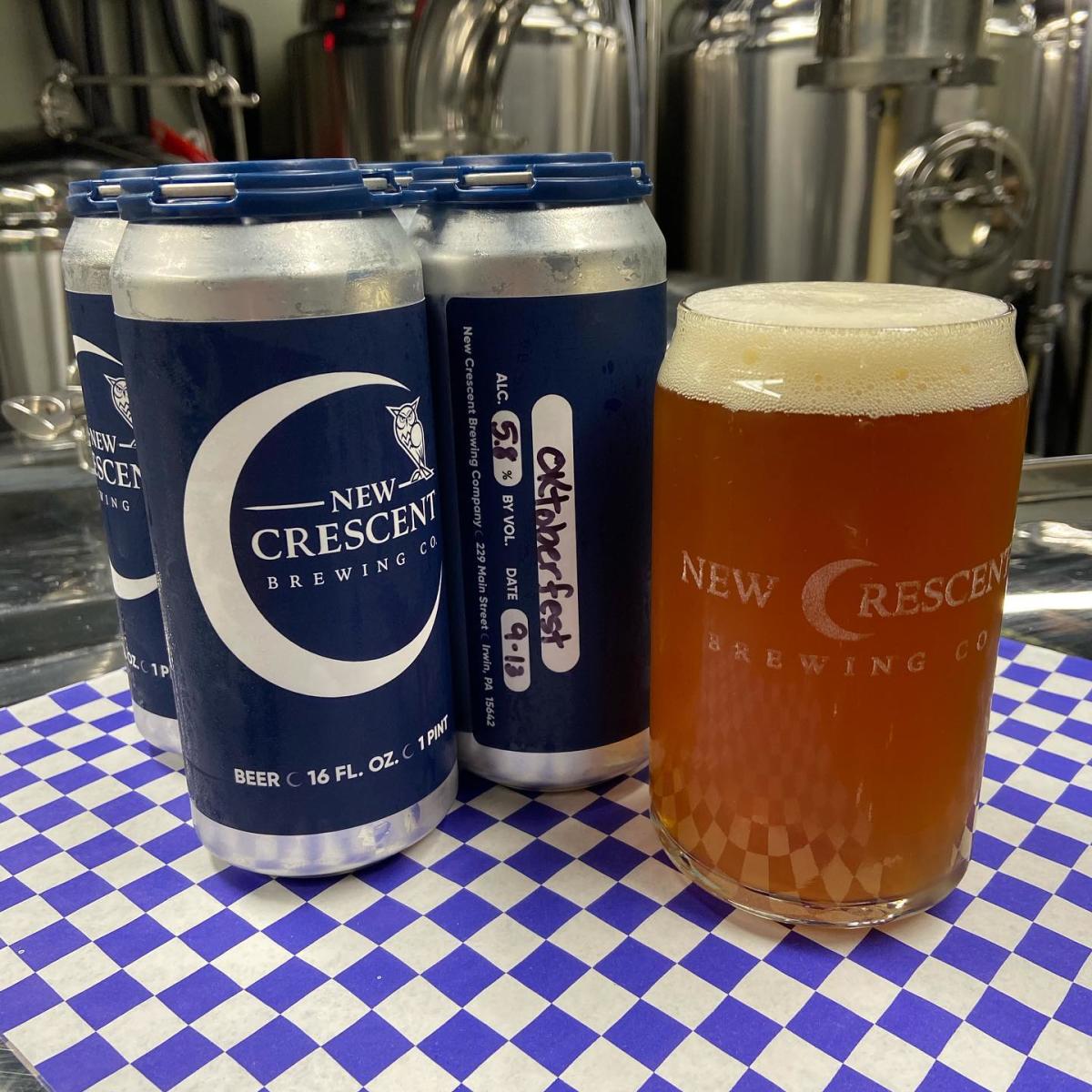 If there's one positive about quarantining this year, it's that so many of our favorite beers are now available in cans for the first time! Stop out to New Crescent Brewing in Irwin for their seriously good Oktoberfest, a 5.8% rendition of this Märzen-style lager available in draft, 4-packs and growlers/bombers.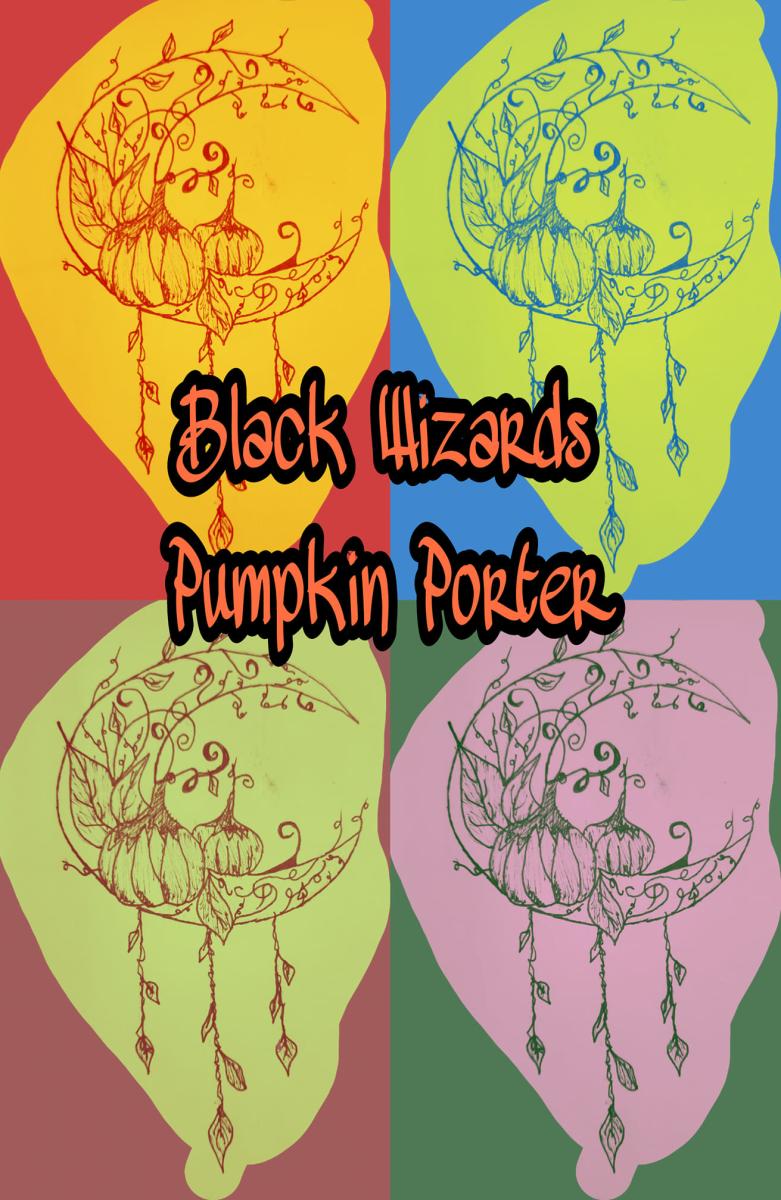 Downtown Greensburg is so excited to have Invisible Man Brewing, making the taproom a great walkable stop as you eat and shop through the city. On tap this fall is their a Black Wizard Pumpkin Porter, a roasty porter with pumpkin spice. This beer drinker's stout is big on taste and with just the right amount of pumpkin finish.
Pro Tip: It may not be a fall drink, but Invisible Man has their first canned beer ready to go. Seek out their key lime pie sour and get some cans to go, as this is one of my favorite sips on the entire Pour Tour.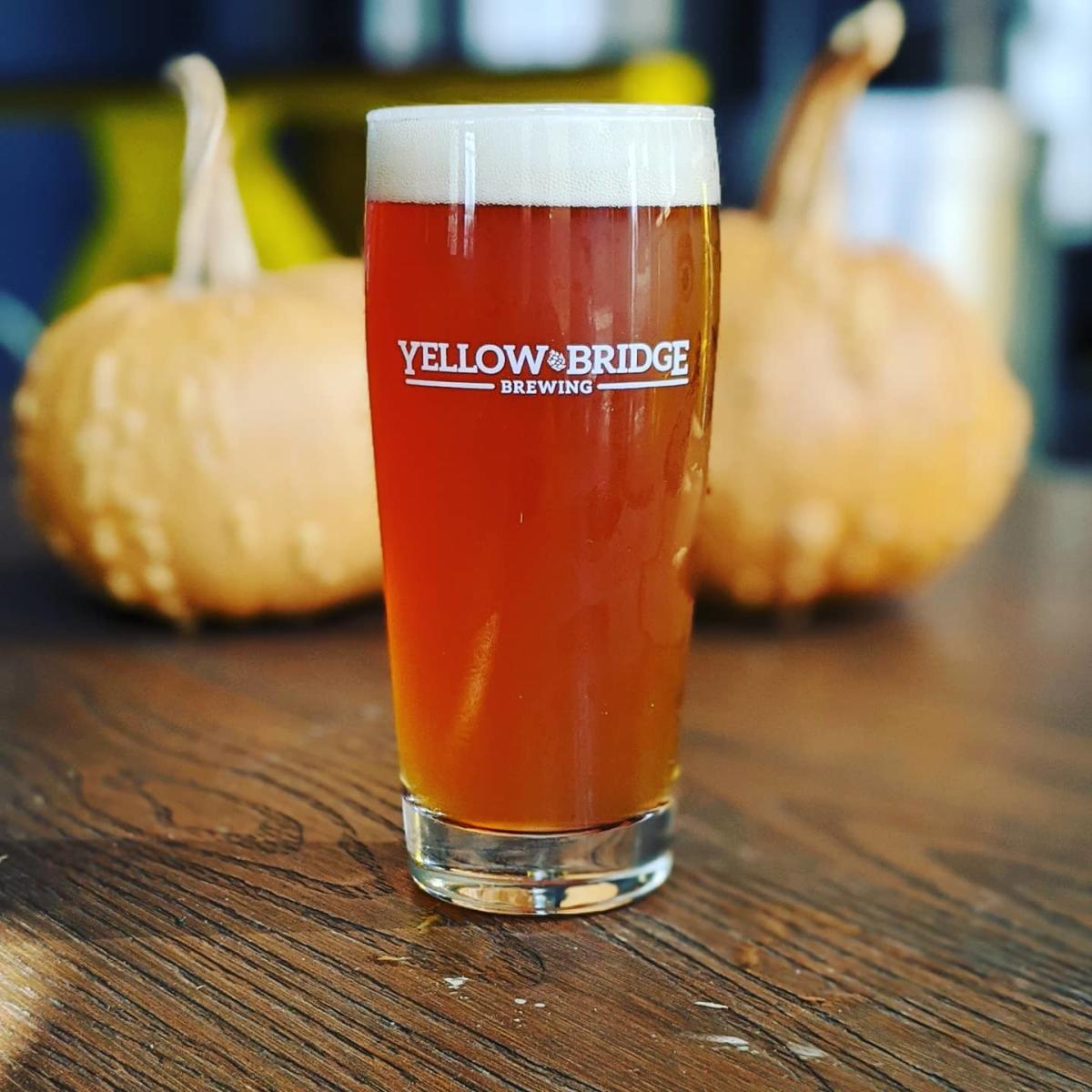 Just off Route 22 in Delmont is Yellow Bridge, a haven for craft beer aficionados. Placebo Effect is their new fall seasonal amber ale, brewed with nutmeg, cinnamon, all spice and Chai tea from Allegheny Coffee! Clocking in at 5.0% ABV, this brew is endlessly drinkable for the cooler months to come
Plus, if you don't like pumpkin beer, this is the ale for you: No pumpkins were harmed in the making of this beer!
Fury Brewing Company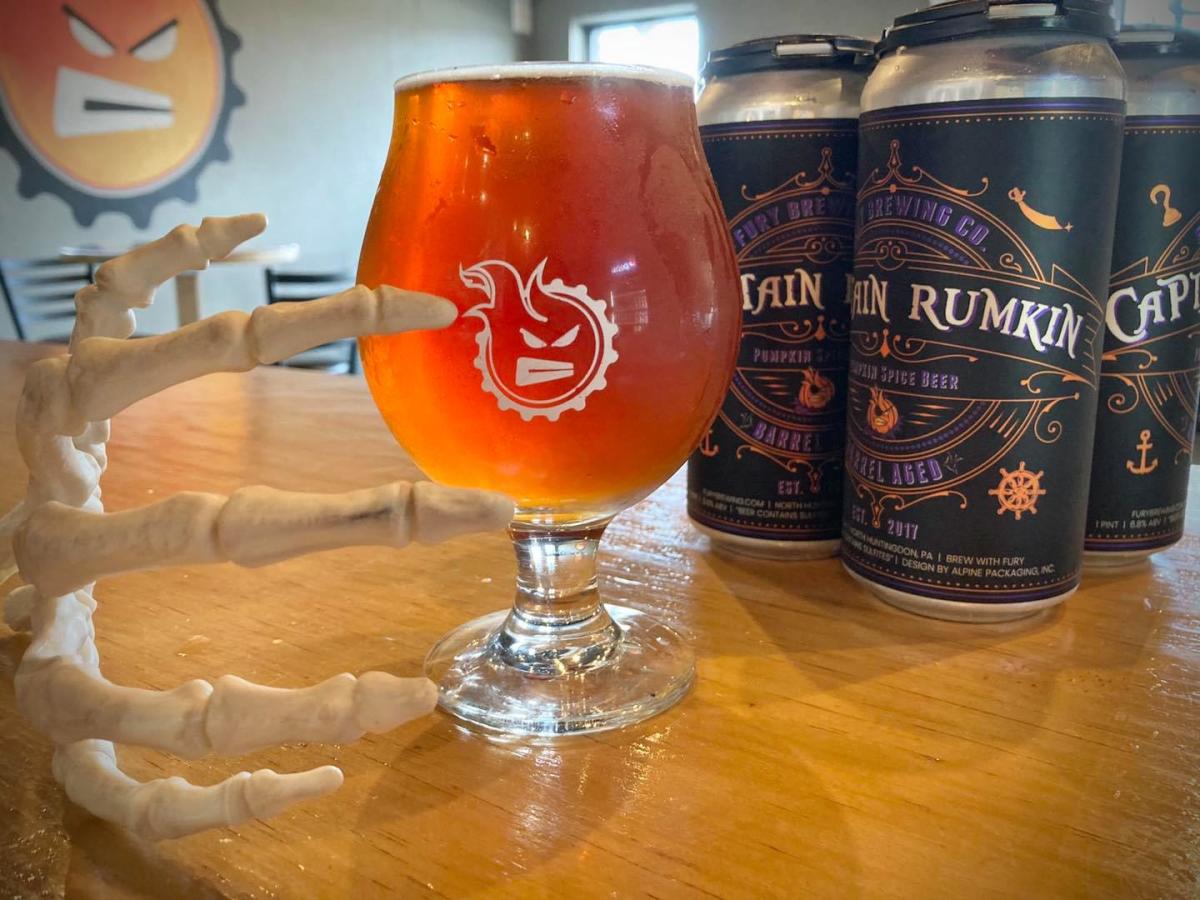 Fury Brewing Company's pumpkin spice beer is so popular it already sold out in September! But don't worry, Captain Rumkin: Barrel Aged is here to save the day.
Their rum barrel ale has a wonderful rum aroma and flavor that partners incredibly well with the base pumpkin spiced beer. The blending of the spices from the beer and the spices from the barrel actually mellowed out into an incredibly smooth yet easily dangerous experience.

Check out those crisp new cans! Located in New Kensington, Conny Creek Brewing is always serving up great beer from their taps and something delicious from their ovens. For a chilly night, grab a six-pack of their Oktobeerfest ,their take on a crushable (4.5% abv) Oktoberfest-style lager.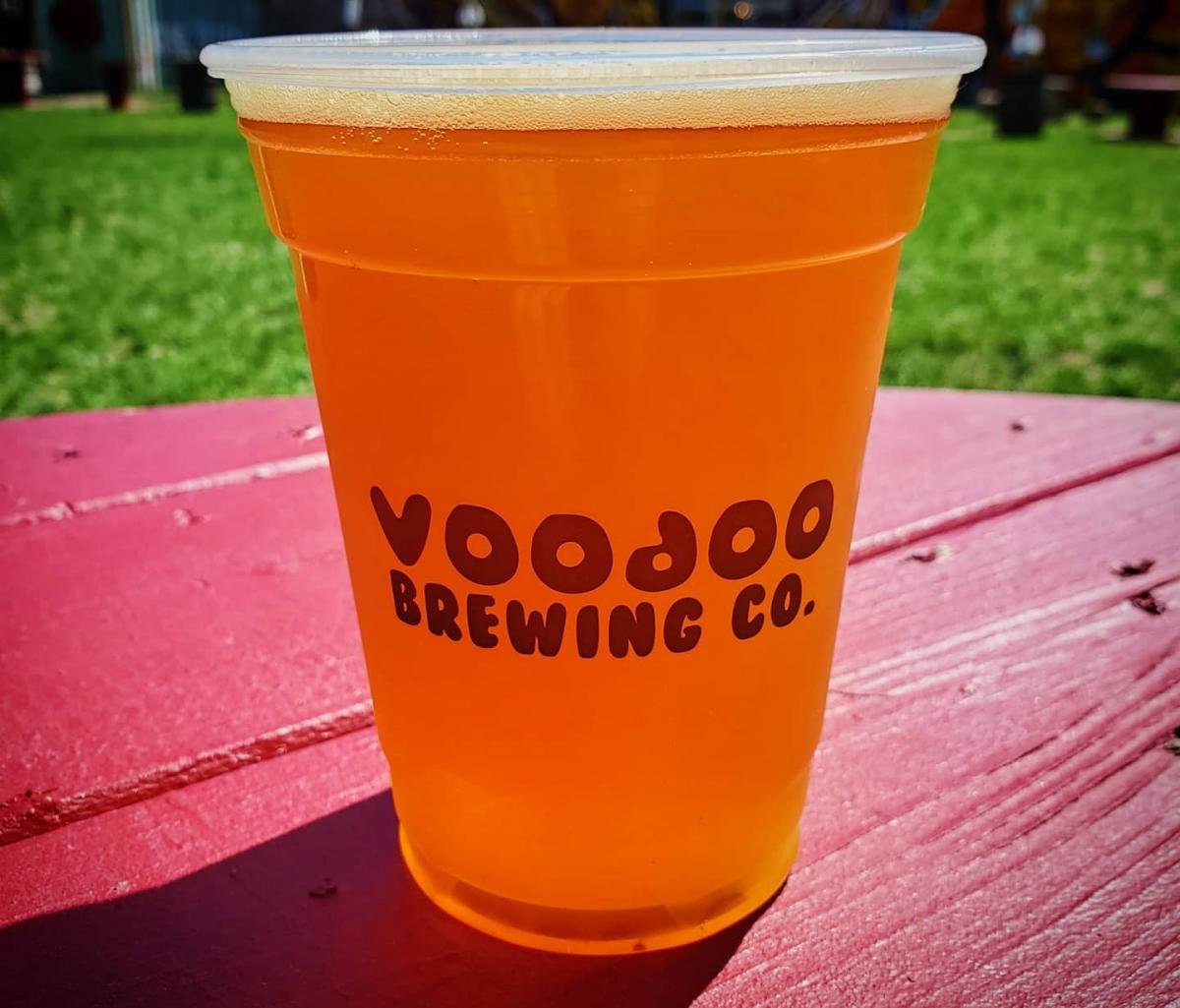 With an amazing outdoor space and newly-opened indoor taproom that pays homage to the original theatre, Voodoo Brewing in New Kensington should be on the top of your list to visit this fall. 
Caution Contains Real Pumpkin 2019 is one of the most sought after brews on the Pour Tour, but we also recommend their stouts like Really Thin Pancakes, an imperial stout with coffee and maple syrup that will have you shaking and baking like Ricky Bobby.
What's your favorite fall beer in the Laurel Highlands? Let us know in the comments below!