Fall is one of the best times of the year to visit the Laurel Highlands. The weather is pleasant, the views are spectacular, and the festivals are fantastic.
To make it easy for you, we've provided all the details you need for an incredible long weekend in the Laurel Highlands, including not only where to go for the best views but also where to stay, shop, and dine.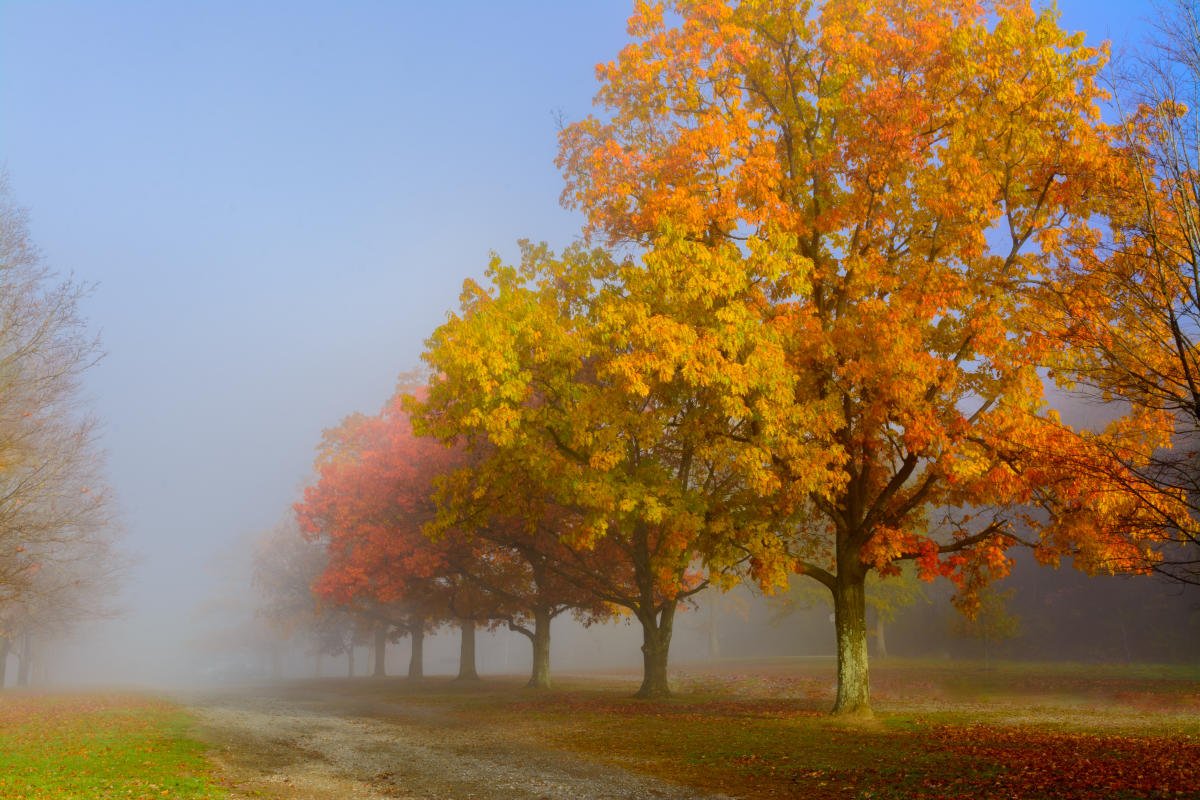 Keystone State Park
The winner of USA Today's 10Best Fall Foliage Destinations is more than just a great summer beach spot. Located in Derry Township, this 1,200-acre gem comes alive when the weather – and the leaves – change.
Where to peep: The 78-acre Keystone Lake is a great spot for sunset photos with incredible colors in the trees that line its shores.
Where to sleep: SpringHill Suites, Latrobe
Where to eat, drink & shop: 512 Coffee and Ice Cream, Jaffre's Stone Bar & Kitchen, Eclectique & Raspberry Acres Winery At Eclectique, Four Seasons Brewing Company, Roadman's Country Living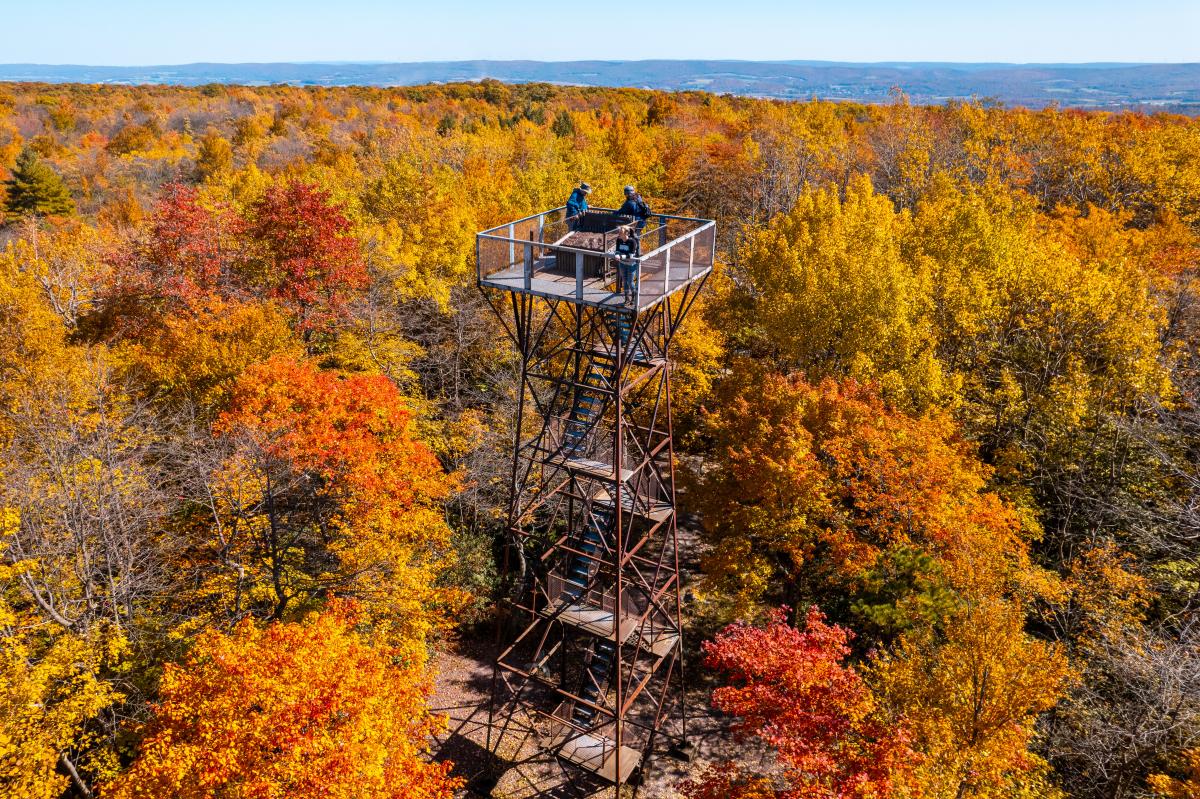 Forbes State Forest
This massive state forest – 15 tracts covering nearly 59,000 acres – is spread across Fayette, Somerset, and Westmoreland counties. It contains some of the best vantage points to see brilliant colors, so knowing where to go for each is crucial.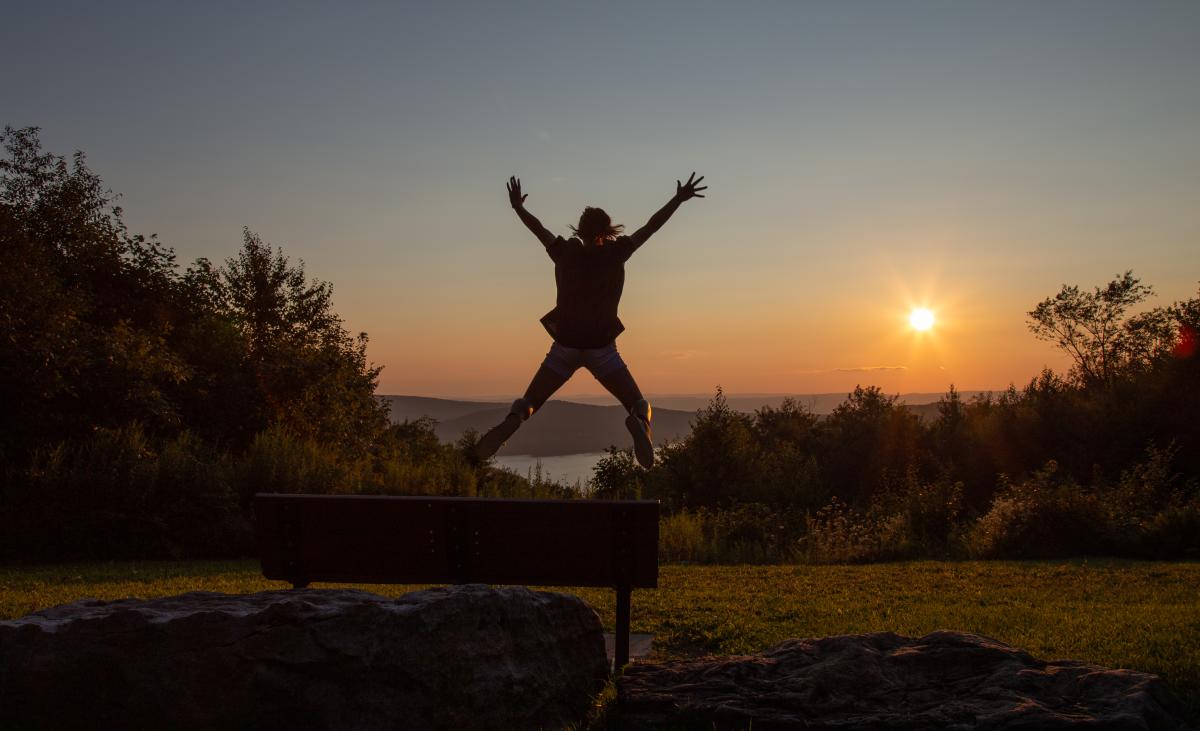 Mount Davis Natural Area
The highest point in Pennsylvania at 3,213 feet, this portion of Forbes State Forest in southern Somerset County gets some of the earliest fall colors.
Where to peep: High Point Lake Overlook on Mount Davis on South Wolf Rock Road is wheelchair accessible and offers an expansive view of the woodlands on the eastern shore of High Point Lake. (Note: The Mount Davis High Point Tower is expected to be closed for renovations until late November 2023.)
Where to sleep: Hartzell House Bed & Breakfast, Addison
Where to eat, drink & shop: River's Edge Café, Mitch's Fuel & Food, Tissue Farm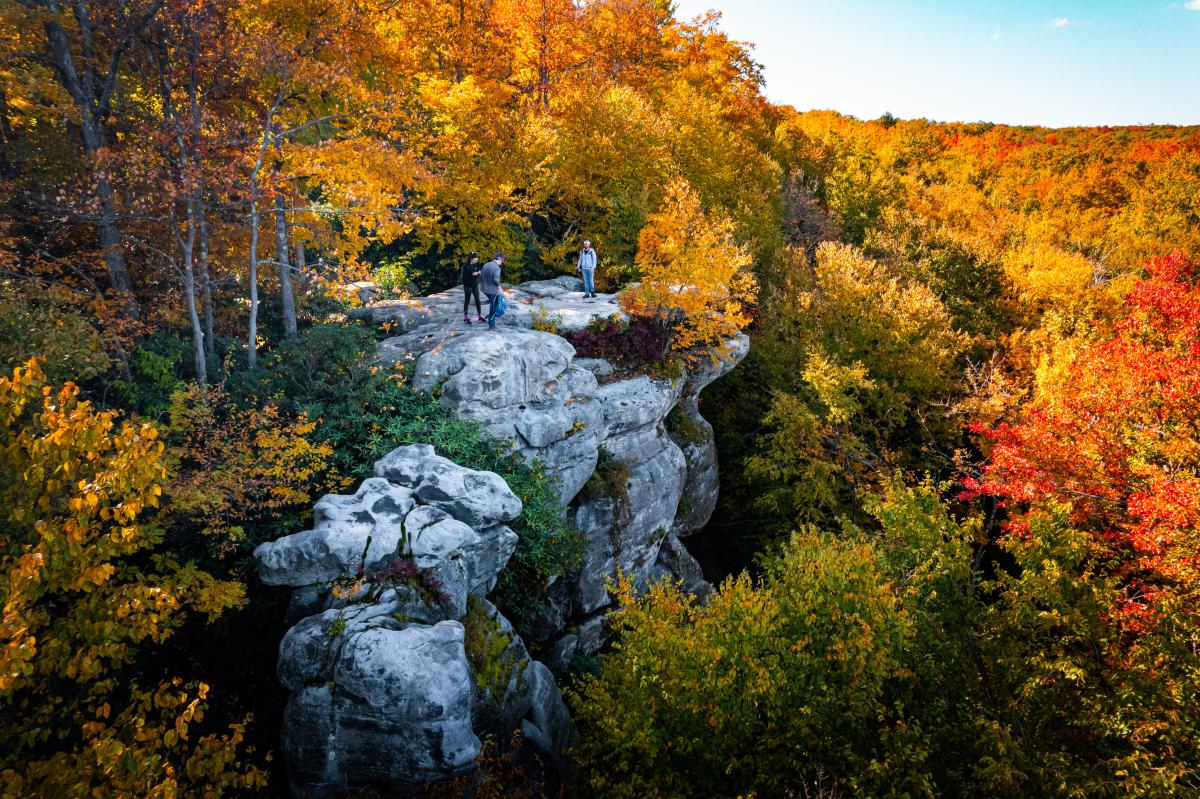 Beam Rocks
Located about three miles from Laurel Mountain Ski Resort, the trailhead for Beam Rocks is 12 miles southeast of Ligonier in Forbes State Forest.
Where to peep: The half-mile-long Beam Rocks Trail leads to … you guessed it: Beam Rocks. It's an easy walk on a well-maintained trail ending in a spectacular view. There are no railings, steps or platforms on Beam Rocks and there are sheer drop-offs, so visitors should use caution.  
Where to sleep: The Colonial House On Main Bed & Breakfast, Ligonier
Where to eat, drink & shop: El Vaquero Mexicano, The Wicked Googly/Ligonier Lanes, Kingfisher Coffeehouse, Song of Sixpence, Celtic Culture, Main Exhibit Gallery & Art Center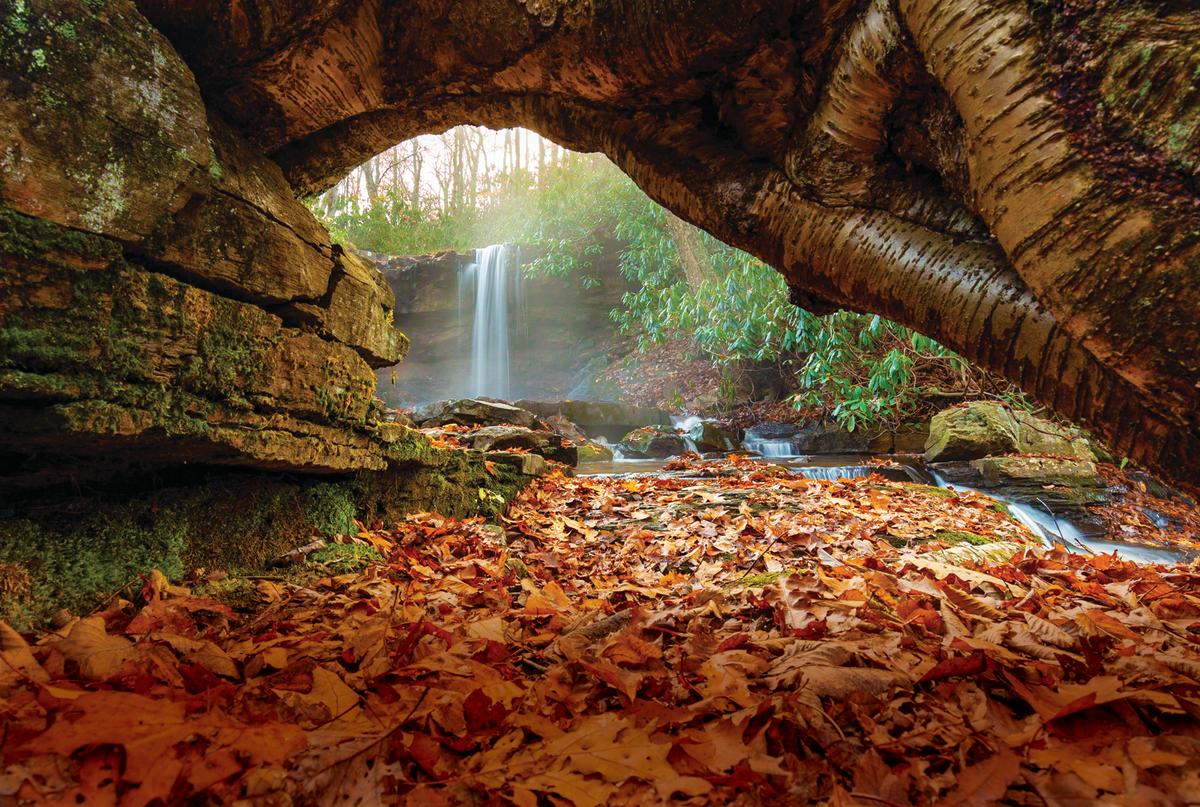 Cole Run Falls
The Blue Hole Division of Forbes State Forest is home to this stunning waterfall. While visitors will need to take some dirt roads to reach the parking area for Cole Run Falls, it's an easy walk from the parking lot.   
Where to peep: Because Cole Run Falls features a pair of waterfalls, it's a breeze to find a great spot for a shot.
Where to sleep: Highlands Hideaway, Rockwood
Where to eat, drink & shop: Tailgatez, Helen's, Vin de Matrix Winery, Trailhead Brewing Company, Signature by Seven Springs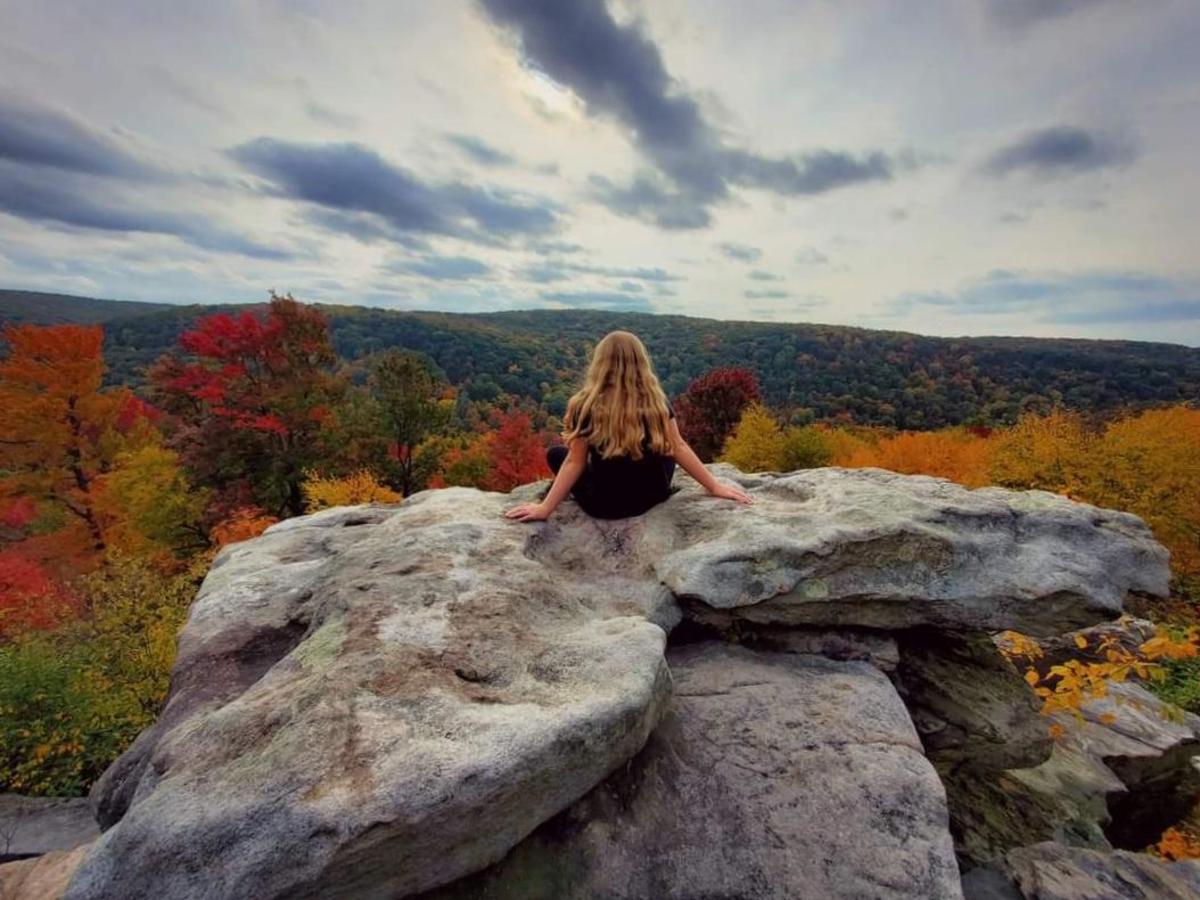 Wolf Rocks
The trailhead, which is about a mile and a half south of Beam Rocks, is located inside Laurel Summit State Park but the path quickly enters Forbes State Forest land.
Where to peep: Follow Wolf Rocks trail about two miles over some rocky terrain to an overlook with a sweeping view of Linn Run State Park.  
Where to sleep: Thistledown at Seger House, Ligonier
Where to eat, drink & shop: Carol & Dave's Roadhouse, Sweet Rust Distilling, Abigail's Coffeehouse, Chicken Hill Distillery @ Ligonier, On The Diamond Antiques, Post And Rail Men's Shop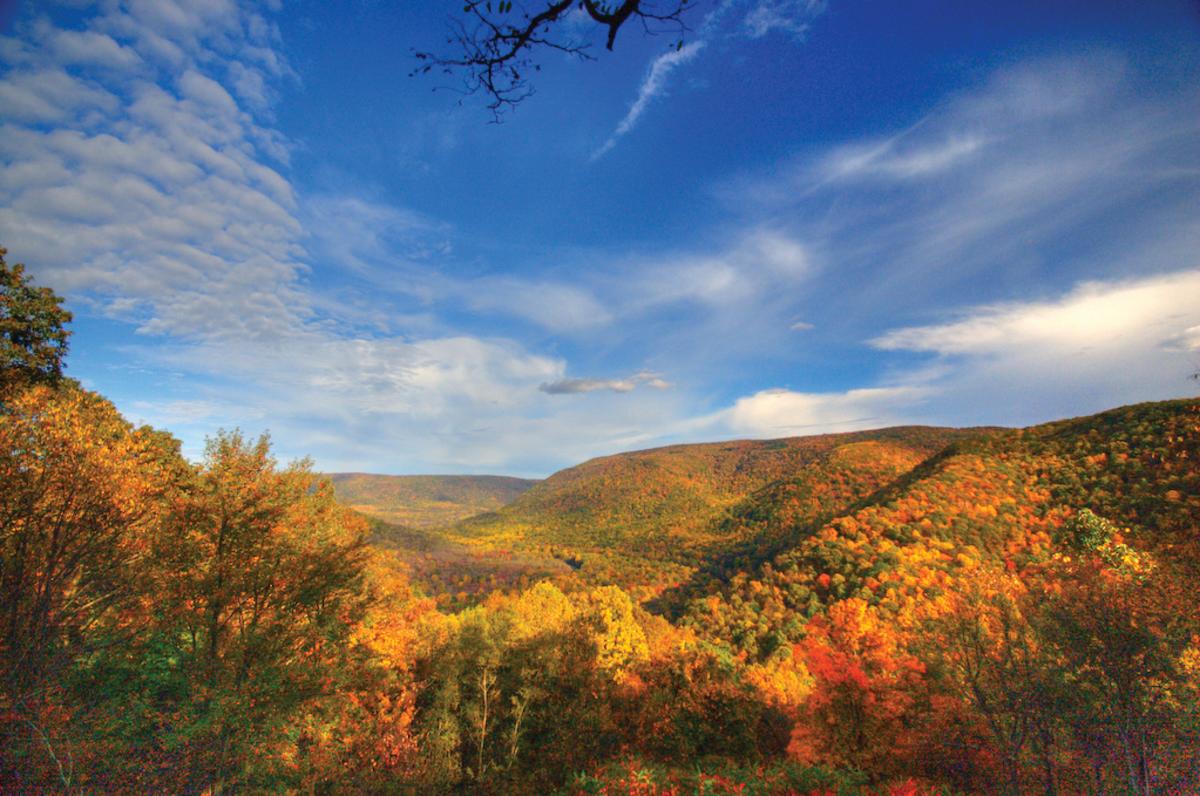 Ohiopyle State Park
Home to some of the most stunning scenery in Pennsylvania, Ohiopyle features great views from the banks of the Youghiogheny River, the High Bridge and overlooks.
Where to peep: One of the easiest overlooks to access in the Laurel Highlands, Baughman Rock is just a five-minute drive from the Ohiopyle Visitors Center.
Where to sleep: Falls Market & Inn, Ohiopyle
Where to eat, drink & shop: Falls City Restaurant & Pub, Ohiopyle Coffee Company, Paddlers Pizza, Ohiopyle House Café, Beef Jerky Experience, The Christmas Shop & Downer House Antiques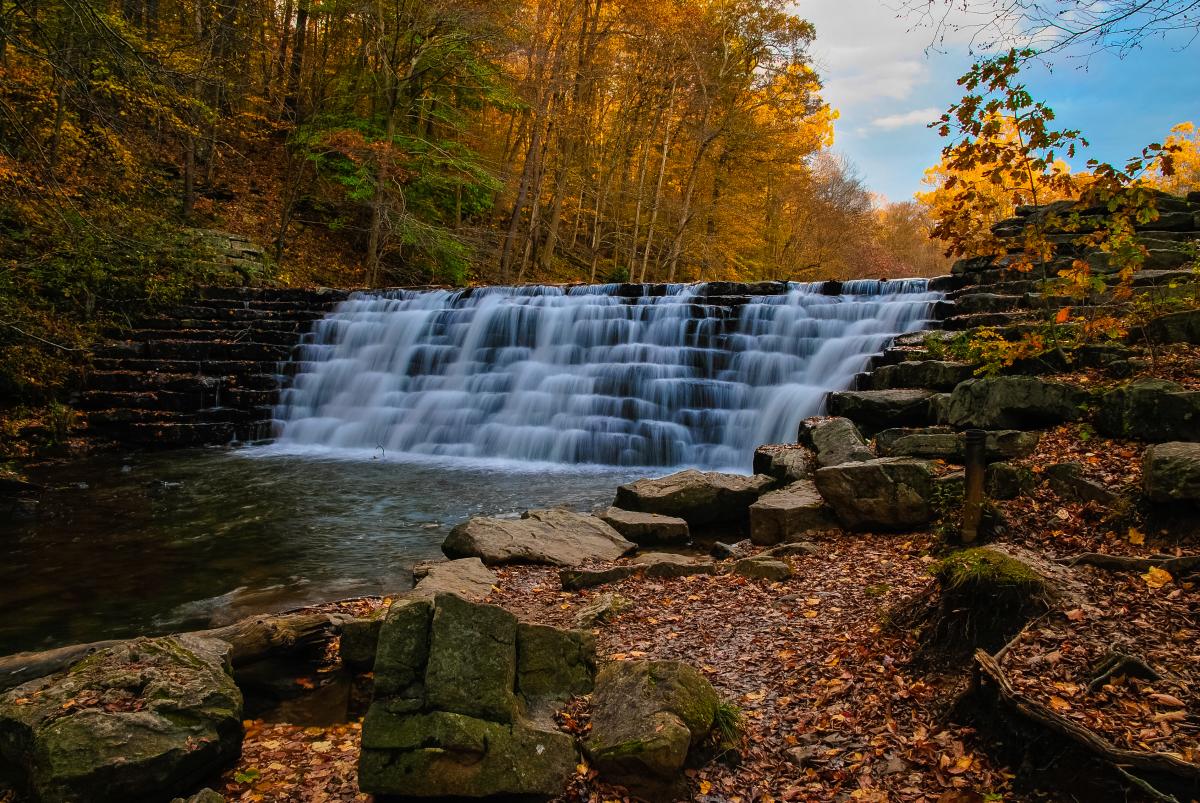 Laurel Hill State Park
Surrounded by thousands of acres of pristine state park and state forest lands, Laurel Hill features 4,062 acres of mountainous terrain in Somerset County with the 63-acre Laurel Hill Lake as its focal point.
Where to peep: Jones Mill Run Dam, which was built by the Civilian Conservation Corps in 1935, is a scenic spot any time of year. The Pumphouse Trail is the most popular way to get to the dam, as it's an easy 1.5-mile roundtrip hike.  
Where to sleep: Highlands Cabins at Seven Springs
Where to eat, drink & shop: Brady's Restaurant, Out of the Fire Café, Silver Horse Coffee, Highlands Market at Seven Springs, The Silver Penny Vintage Shop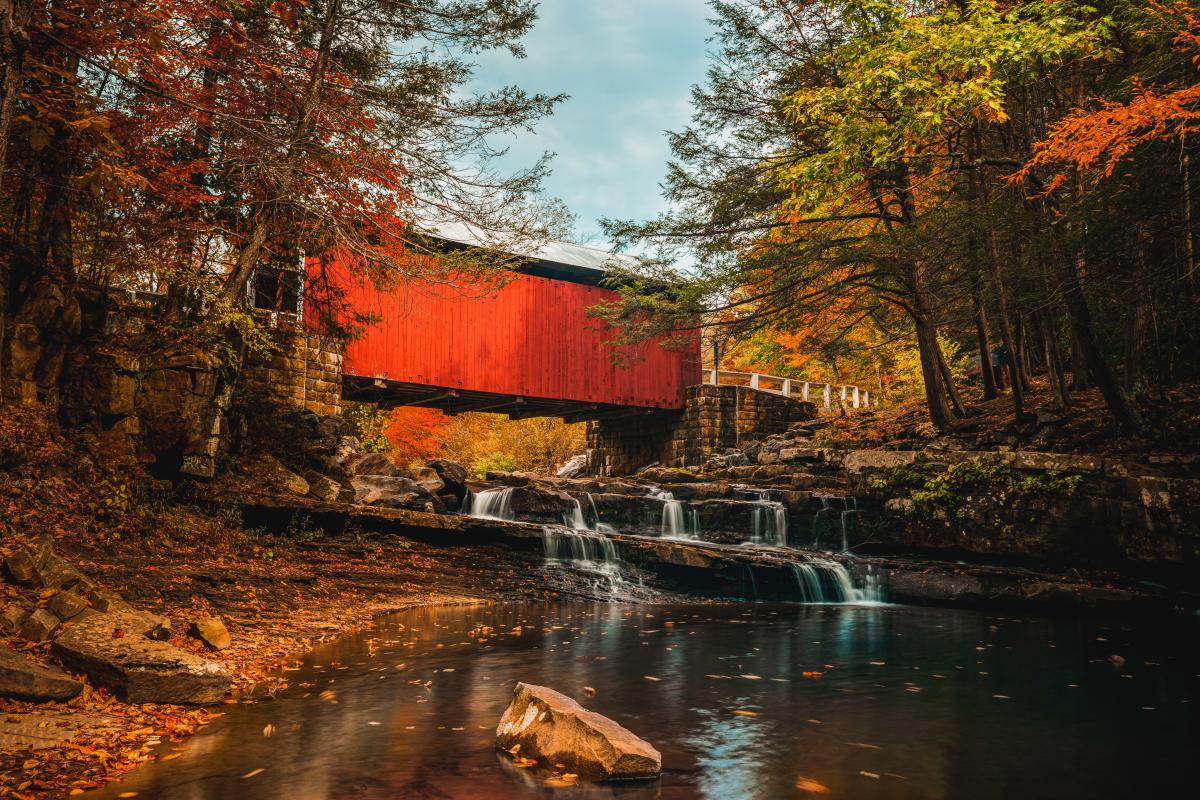 Packsaddle/Doc Miller Covered Bridge
The only covered bridge in Pennsylvania that spans a waterfall, this southern Somerset County gem is a photo favorite any time of year, but is especially beautiful in the fall.
Where to peep: Downstream from the waterfalls is an excellent vantage point to get the bridge, the falls, and some colorful leaves as well as evergreens.
Where to sleep: Fairfield Inn & Suites by Marriott, Somerset
Where to eat, drink & shop: Pine Grill Restaurant, Whitehorse Brewing, Baker's Home & Garden Center, Jar, The Zero Waste Store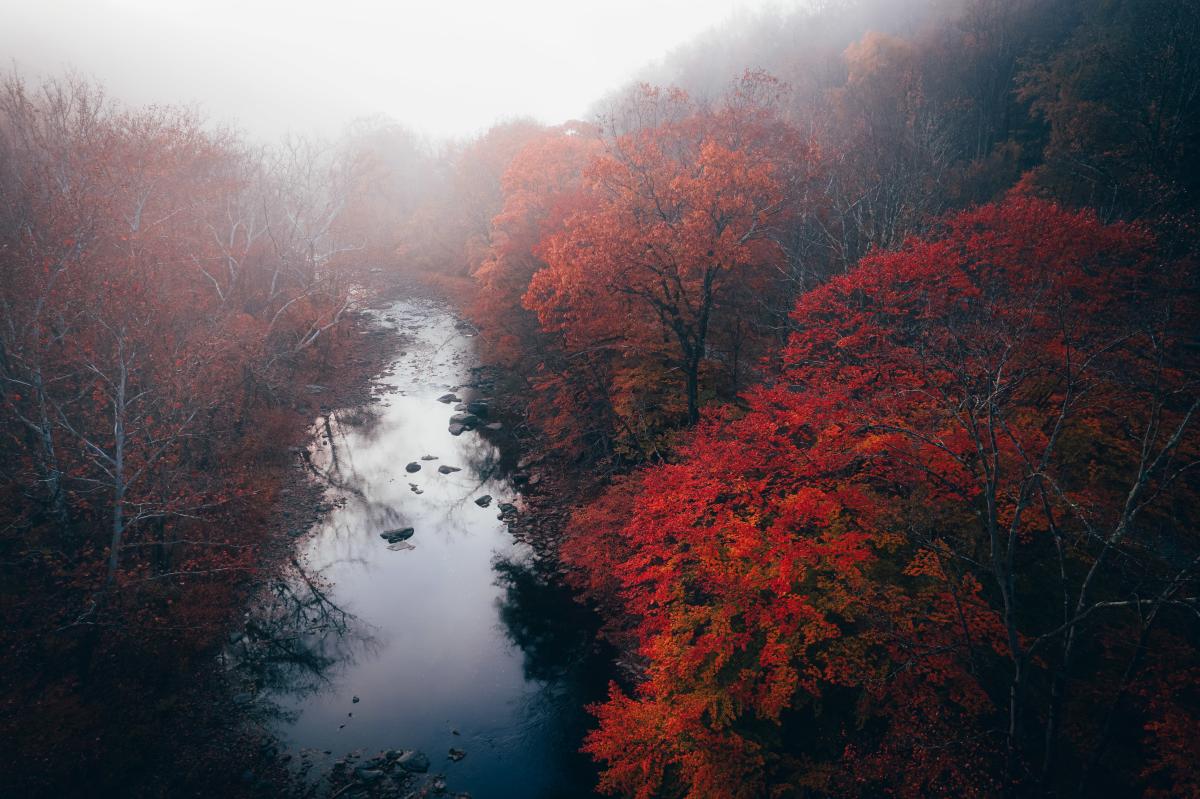 Driving tours
Need more leaf-peeping options?
Pennsylvania's Department of Conservation and Natural Resources has put together two driving tours of the Laurel Highlands. The Northern Loop is a 125-mile route that showcases the beauty of Westmoreland and Somerset counties while the Southern Loop is a 70-mile drive that focuses more on Ohiopyle State Park in Fayette County.  
DCNR also produces weekly fall foliage report, which can be found here, detailing when each county will hit its peak for colors.