Here in the Laurel Highlands, specifically Somerset County, late winter and early spring signal Maple Season! Our region's maple sugar producers take great pride in the tradition of tapping maple trees and producing maple syrup and other goodies. Their efforts make Somerset County the largest producer of maple products in the state. Celebrate the county's maple heritage while satisfying your sweet tooth at the following locations!
Attend Maple-Themed Events
2021 Maple Weekend Taste and Tour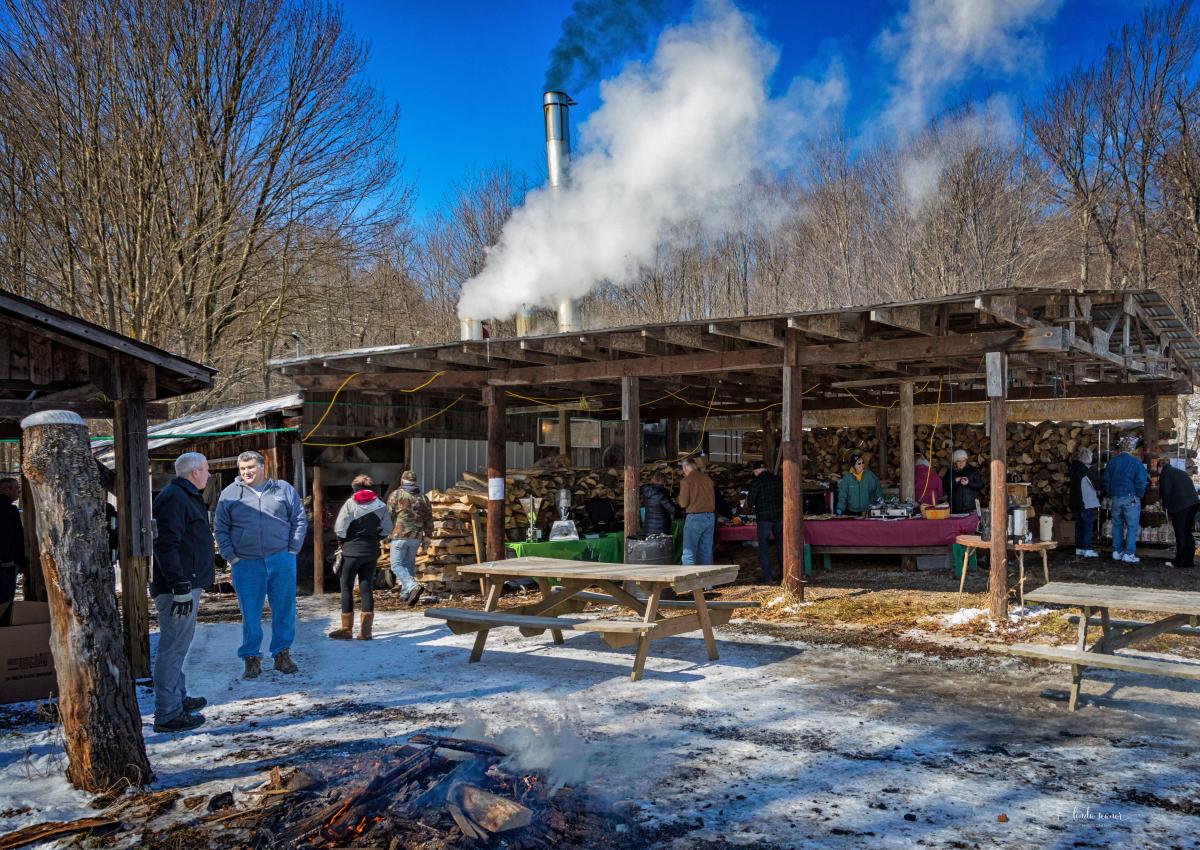 Somerset County Maple Producers' 2021 Maple Weekend Taste and Tour is slated for March 13-14 from 10 a.m.-4 p.m. This sweet event will highlight the hard work of more than 20 maple camps and the sweet treats they create! See the process of maple syrup production first-hand and experience all of tasty maple treats you can handle. 
Check out the list of participating sugar camps, pinpoint your Google Maps, and get ready for a sweet road trip around the Laurel Highlands! While I haven't been to each and every sugar camp, most events are outdoors. Be sure to dress in comfortable layers, bring your mask, and I do suggest warm boots as there's still snow in many parts of the Laurel Highlands in mid-March.
74th Annual Pennsylvania Maple Festival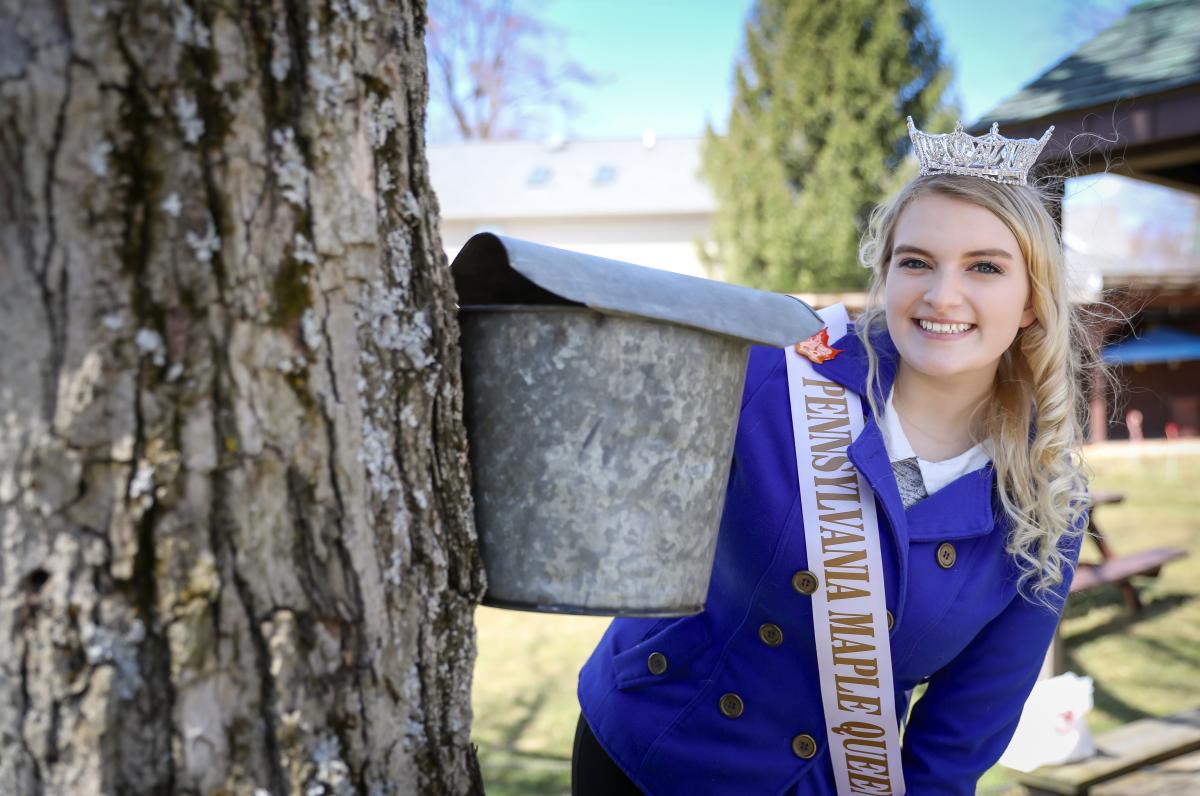 Maple sugar fans, rejoice! After a one-year hiatus, the Pennsylvania Maple Festival returns April 24-25 and April 28-May 2, 2021. Yes, it will be a little later in the spring than usual to allow for warmer weather. Festival organizers are planning to bring back traditional favorites like pancake and sausage dinners, quilt show, car show, outdoor vendors, and more as appropriate with mitigation efforts. We suggest following the festival on social media for the latest updates.
Be sure to use #LaurelHighlands when you post photos from your sweet adventures in Somerset County!
Learn the Process and Shop for Maple Products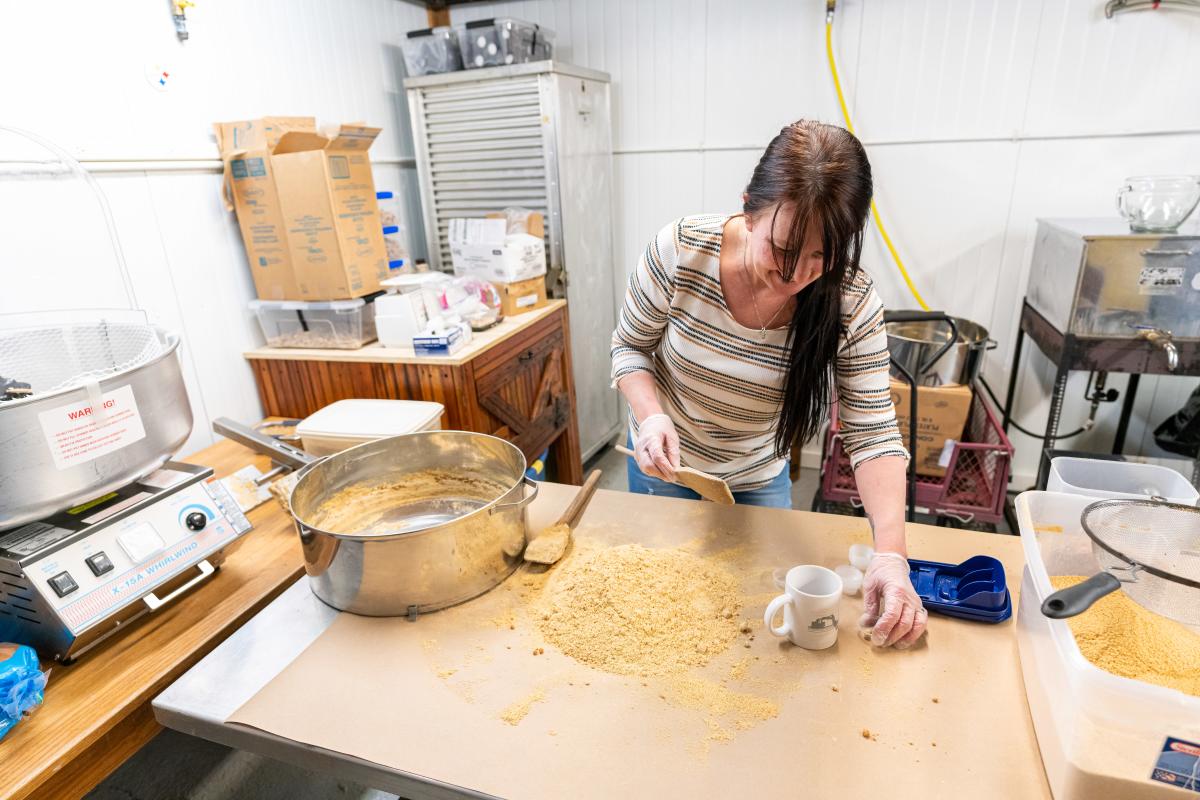 For eight generations and more than 200 years, Brantview Farms Maple has welcomed visitors to join in on the fun and see the maple-producing process first-hand. Take a mini- or full-tour of the camp, which includes product demonstrations and of course, free samples.
Sechler Sugar Shack takes great pride in continuing maple-producing techniques that have been passed down by many generations since 1850 with the most modern technology. Their maple syrup is sold in uniquely-shaped glass bottles, from leaves to gingerbread men! 
Maple Lingo You Should Know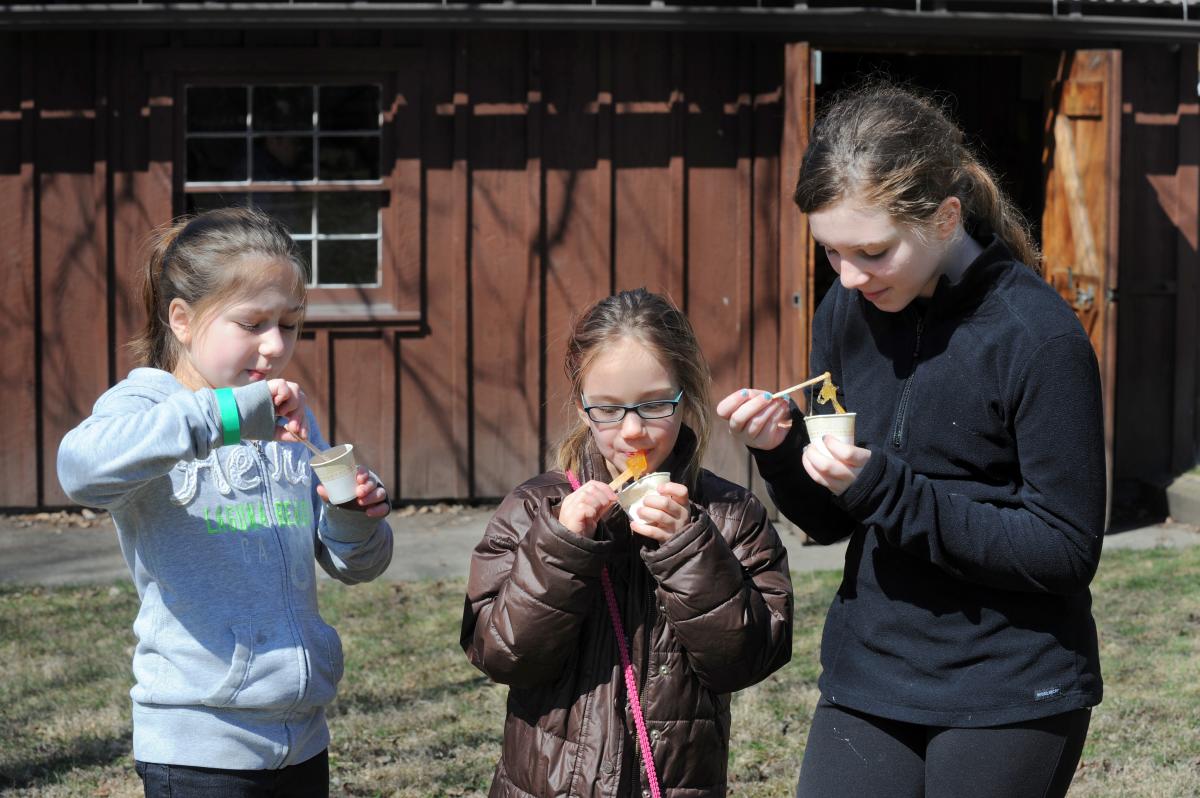 Spotza – a clear taffy-like substance made by boiling maple syrup and pouring over ice.
Spile - the tree tap that is hammered into the tree to release the maple sap. Some spiles have a hook to hang a bucket (or keeler) on.
Keeler – a bucket or shallow tub used to catch sap from tapped trees.
Sugar Bush - a group of maple trees that can be tapped.
Sugar Sand – the gritty or slimy material made by boiling sap into syrup.
Sugar Shack – the building where the syrup equipment is housed.
Maple Cream – maple syrup that has been boiled down further and then chilled and stirred.
Maple Sugar – sugar produced by evaporating the sap. Generally, granulated maple sugar is twice as sweet as traditional sugar, but with fewer calories.
Try These Maple Recipes When You Get Home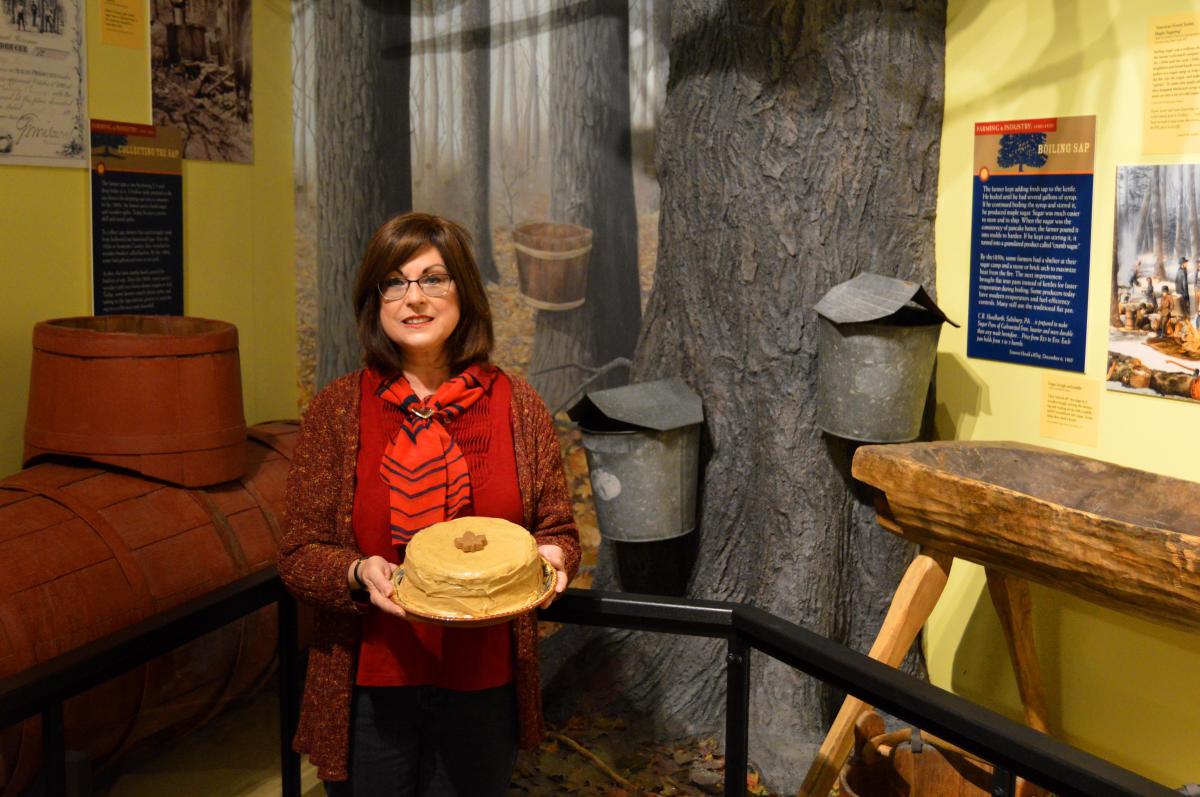 Traditional Somerset County Burnt Sugar Cake
Fallingwater's Honey Maple Almond Bars