photo provided by the Lynn Johnson: Ohio University Libraries  

There is a lot to celebrate about the legendary Fred Rogers in 2018. On March 20, Rogers would have turned 90 years old, and 50 years ago, children's television show "Mister Roger's Neighborhood" aired on PBS for the first time. A total of 895 episodes aired between 1968 and 2001, when the show sadly came to an end.

Did you know that Mister Rogers' real neighborhood is in the Laurel Highlands? Won't you be our neighbor? Explore the region and celebrate Fred Rogers with these special stops!

Tour the Fred Rogers Center at Saint Vincent College where you can see artifacts like Mister Rogers iconic sweaters, shoes and puppets.
Take a seat next to his statue in Fred Rogers Memorial Park in downtown Latrobe, his hometown. Be sure to take advantage of the perfect selfie opportunity!
photo provided by Saint Vincent College  

 

Spend a day at Idlewild & SoakZone, where Daniel Tiger invites you and your kiddos to ride the trolley through the Neighborhood of Make-Believe.
Watch a screening of the first-ever episode for free at the Fred Rogers Center at Saint Vincent College at 7 p.m., then learn more about the show and Rogers with a panel discussion afterwards.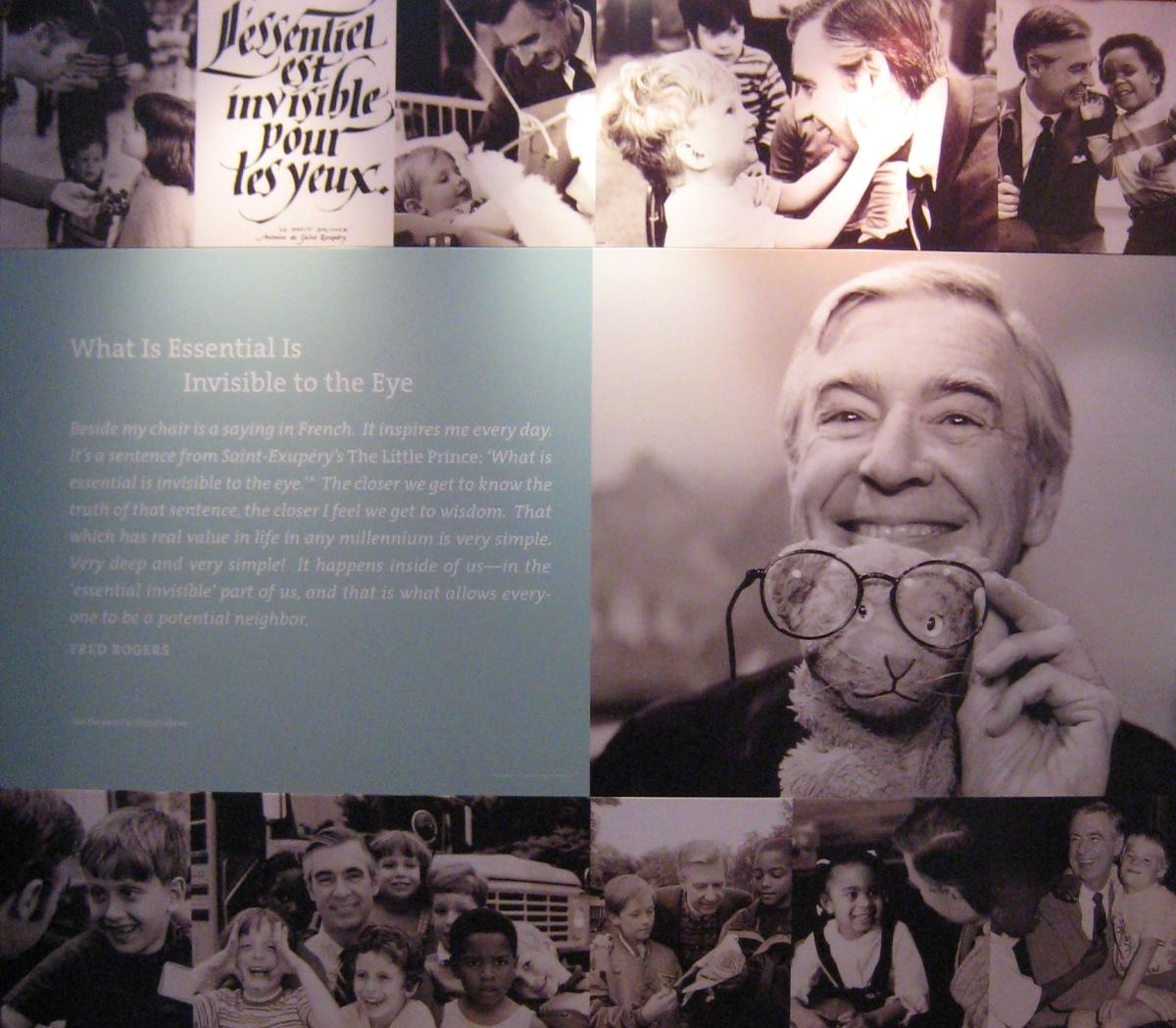 There are plenty of things to do and see between these Fred Rogers attractions. Use the map below, pinned with places mentioned above, to find a restaurant to grab a bite to eat or a place to stay.