Oh my Guinness! Are you (sham)rockin' on the new Laurel Highlands Pour Tour mini-passport? If you've finished 1.0 and 2.0, and are patiently waiting for 3.0, this exclusive tour is for you.
How It Works
Shamrock Shuffle started Dec. 17 and runs until Feb. 6, so you still have time to safely collect 17 check-ins to score your limited edition Irish-themed Pour Tour shirt! This is an app-only passport, so make sure you download the free Laurel Highlands Pour Tour app on the iTunes or Google Play store to participate. Use the app to see nearby locations, plan your trip and discover events happening at each winery, brewery and distillery. To check in, tap the Pour Tour location, tap check-in then take a photo of your purchase. Your phone will use geolocation to make sure you're in the right place, so make sure you're checked in before you leave. Your app will say pending until we approve your check-in, so don't panic!
How To Redeem Your Check-Ins For A Shirt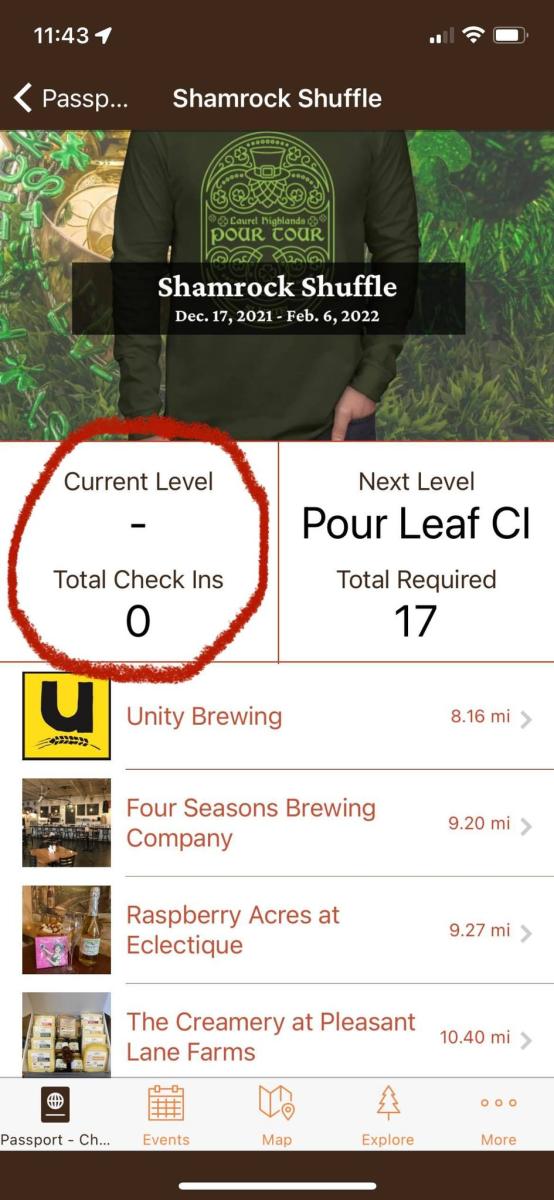 Once you complete 17 check-ins, tap your current level (see above), and fill out the form that pops up. Provide us with your name, email address associated with your Pour Tour account, shirt size and mailing address. Once you see the confirmation screen, we have received your pre-order and we will mail your shirt as soon as the tour concludes.
Winter Blues Brews
The t-shirt isn't the only incentive to take on the Shamrock Shuffle tour. Pumpkin beer is so last season, but what's new? Don't worry, our very own brew fanatic Jared Bundy highlighted all of the winter flavors your favorite watering holes will be serving while you're making stops on the Shamrock Shuffle. Click the image below to check it out!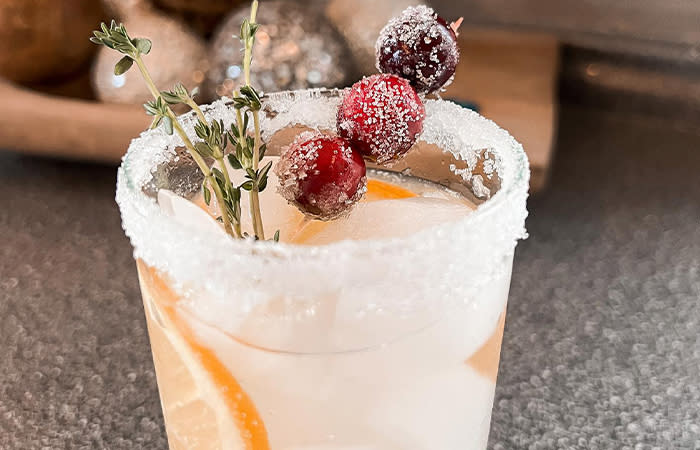 Please drink responsibly and appoint a designated driver. Participants must be 21 years of age or older and have a valid photo ID. It is illegal to sell, serve, or give alcoholic beverages to any person visibly intoxicated. Establishments have the right and responsibility to refuse service to anyone who is visibly impaired.