Is your stomach growling louder than our whitewater rapids? Chow down at 12 of the best restaurants in the Laurel Highlands, according to TripAdvisor reviews from visitors like you! Make sure you Instagram your grub by using #LaurelHighlands and reserve a spot early, as these restaurants tend to book quickly.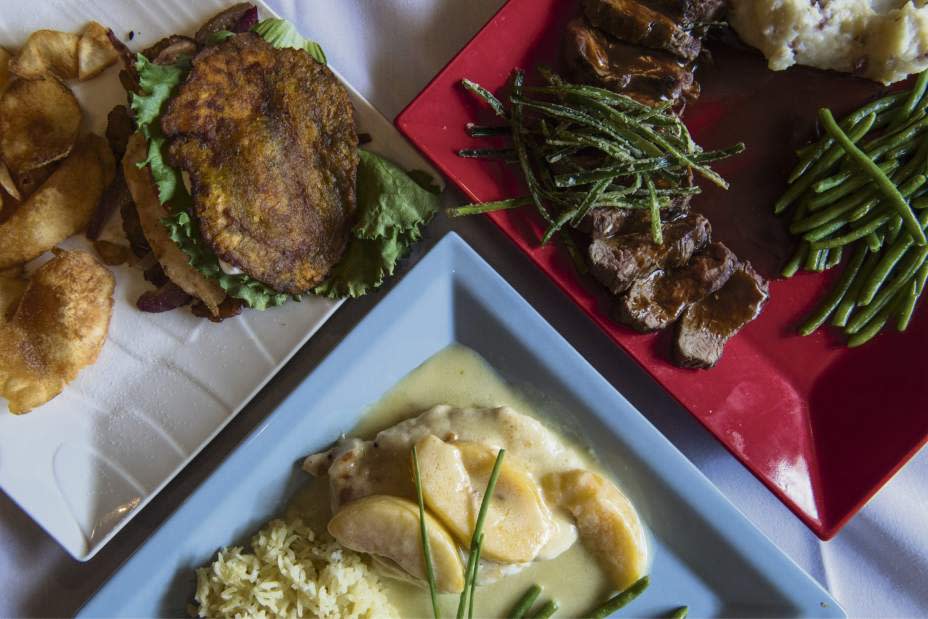 It can be easy to drive by the simple wooden building in Derry, but you'd be passing up Chef Dato's Table, one of the hidden culinary delights in the Laurel Highlands. With international nights featuring cuisine from Portugal, Serbia, Ethiopia and more, there is always something new and delicious on the menu. Oktoberfest is their standout event, with an incredible pork schnitzel and housemade potato pancakes that make Chef Dato's a must-stop. 
As Britt Stein wrote in her TripAdvisor review, Chef Dato's Table has quality dining that makes it "an unexpected gem in a small town."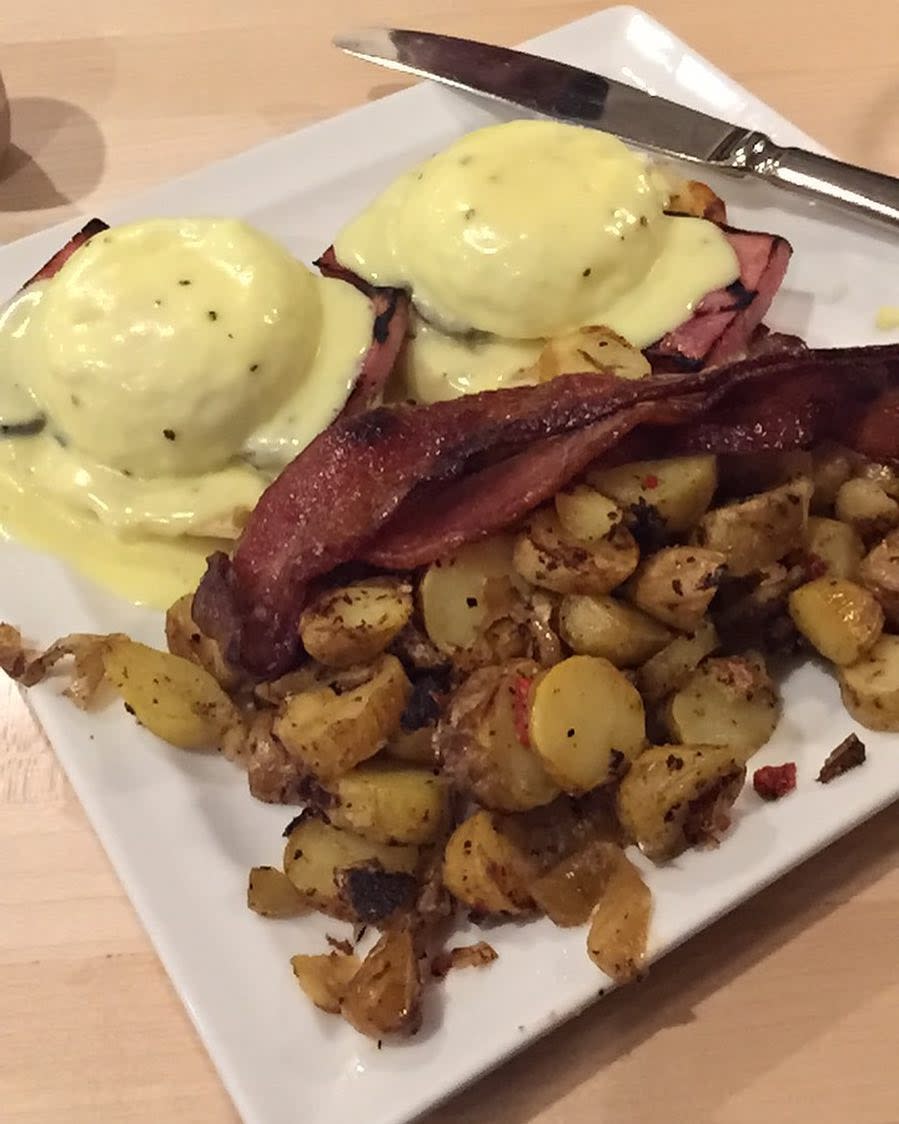 Kitchen on Main's breakfast is so good you'll be saying "give me all the bacon and eggs you have," just like Ron Swanson. Served until 3 p.m. at their location right off the Ligonier Diamond, their menu consists of local favorites like the mouthwatering eggs benedict, served with their famous hollandaise, and the breakfast bowl, jam-packed with maple sausage, ham, applewood bacon, fingerling potatoes, cheese and eggs, along with a side of toast and house-made jam.
For dinner, the restaurant transforms into some of the best fine dining in the Highlands. Start with their butternut squash flatbread appetizer and savor the Guinness-braised short rib or cast iron ribeye for your main course. As one guest on TripAdvisor put it best, "overall an incredible gastronomic experience."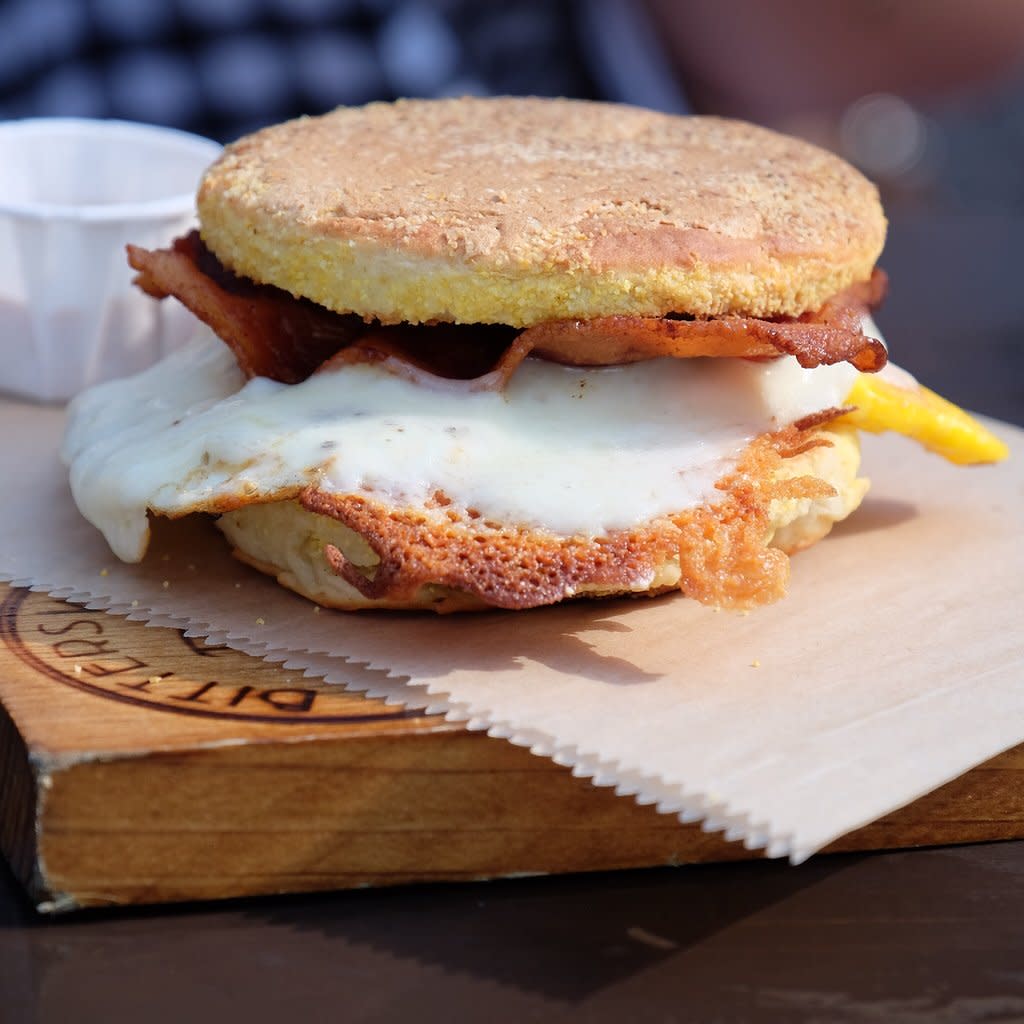 No visit to Fallingwater or Ohiopyle is complete with a stop at Bittersweet Cafe in Farmington. Everything about this charming restaurant says fresh and local, from the pies baked with berries grown on the premises and using local farmers grass-fed beef and free-range chickens. Breakfast is served all day; their waffles with seasonal berries are top-notch and they have perfected the breakfast sandwich. Lunch and dinner options feature an array of sandwiches, paninis and BLTs, with the top dog being their pulled pork grilled cheese, a mix of provolone and cheddar with dry-rubbed pork, slow-cooked and heaped on  buttered rustic sourdough. As Joie D. noted on TripAdvisor, "The love that the owners poured into this place is found in every aspect of the business."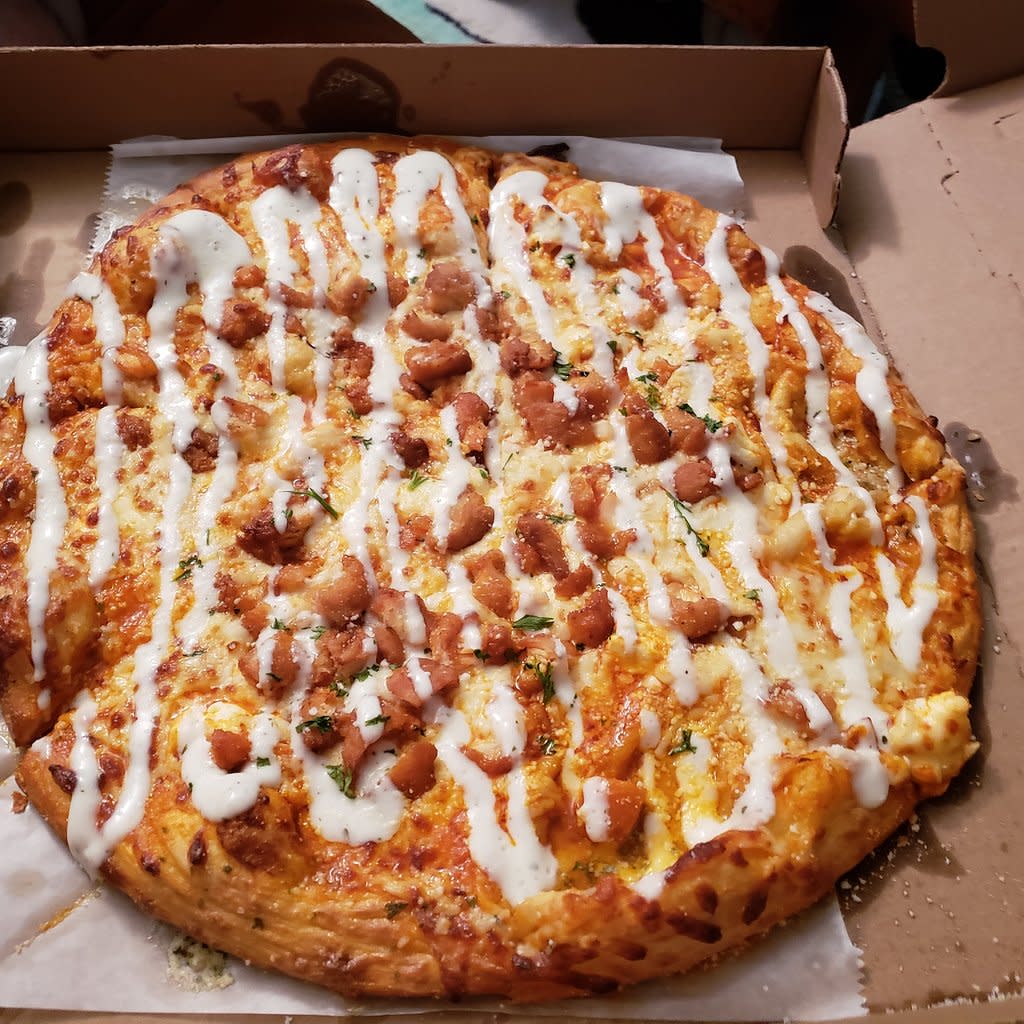 If you're looking for comfort food with a unique twist, Lupi & Leo has you covered. Located in Greensburg, their eclectic menu is worth exploring for unique finds on every page. Say goodbye to boring old pepperoni and hello to their mac n' cheese brisket, a pizza piled high with gouda & cheddar mac, beef brisket, more cheese and a Jim Beam BBQ. Or, load up on their bacon-wrapped dates, always-exciting grilled cheese of the day and decadent shrimp and grits. As M.J. said on TripAdvisor, "we can't wait to go back and try something else."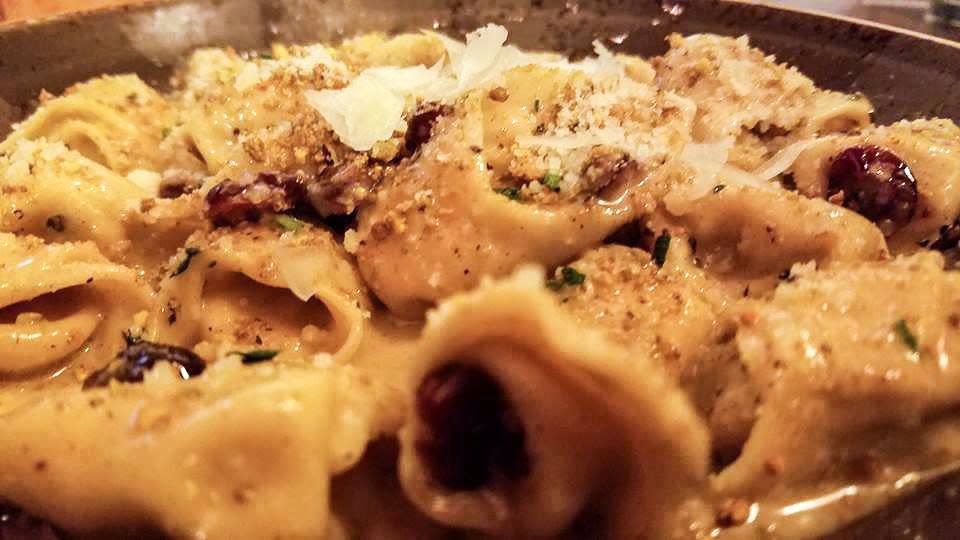 Italian heritage is strong in the Laurel Highlands, and nowhere is this more evident than our culinary scene. Cenacolo Restaurant in North Huntingdon offers fresh homemade pasta prepared all of your favorite ways, from crab ravioli to ricotta gnocchi. My recommendation is the Butternut Cappelletti, a sumptuous mix of their homemade cappelletti noodles, butternut squash, pistachios and cranberries served with brown butter that rivals any dish I had in Italy. As one user stated on TripAdvisor, Cenacolo is the "Pittsburgh area's best pasta."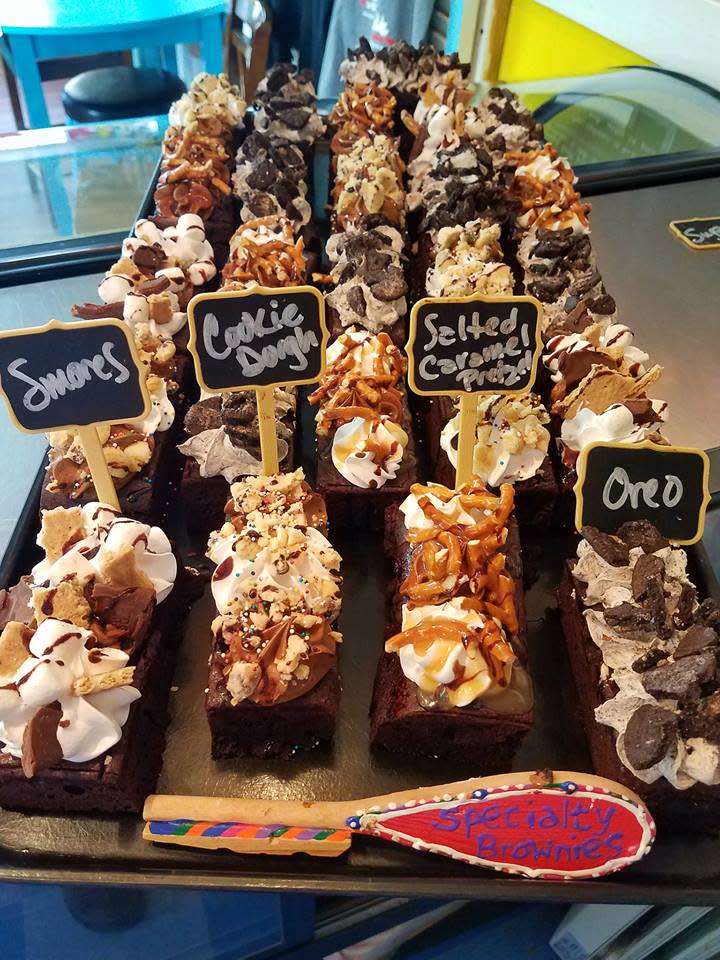 If you smell something fresh baking in Ohiopyle, you are probably nearby the Ohiopyle Bakery & Sandwich Shop! There's no better place to fuel up before tackling the Great Allegheny Passage or bringing along a sandwich on a white water rafting adventure. Their bread is baked fresh each morning, and their sandwiches piled high with a wide variety of meats and cheeses, and condiments like the locally-made jalapeno mustard. Of course, no visit is complete without something sweet, so grab a lady lock or one of their specialty brownies to complete your meal.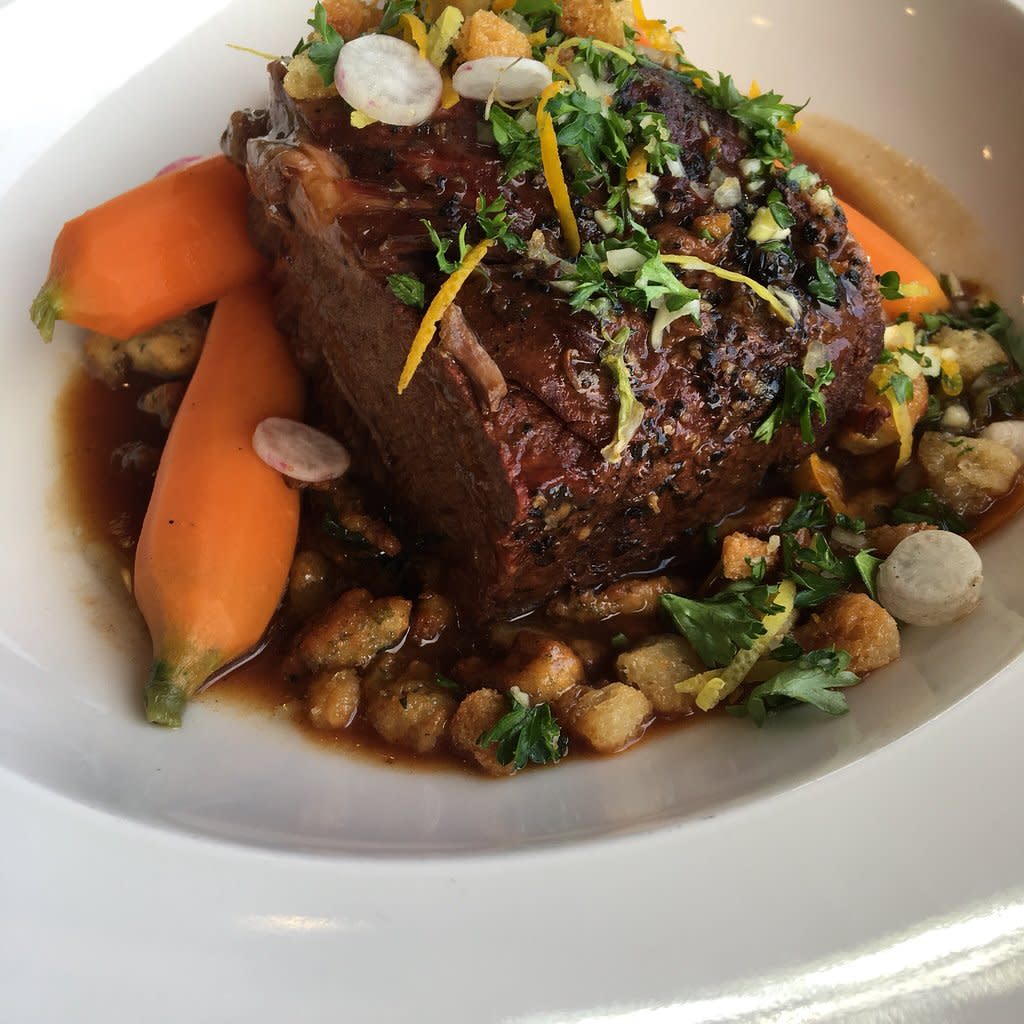 Just off the Donegal exit of the Pennsylvania Turnpike, Out of the Fire Cafe was put on the map for their famous smoked salmon. Over time, demand grew so much they opened up one of the signature restaurants in the Laurel Highlands. Their mushroom soup (available for takeout just like their salmon) and desserts are definite standouts, but my favorite menu item has to be their pork tenderloin. This delectable dish is served with apple bacon chutney, pickled mustard seeds, potato and onion pierogis and confit leeks to make maybe my favorite dish in the area.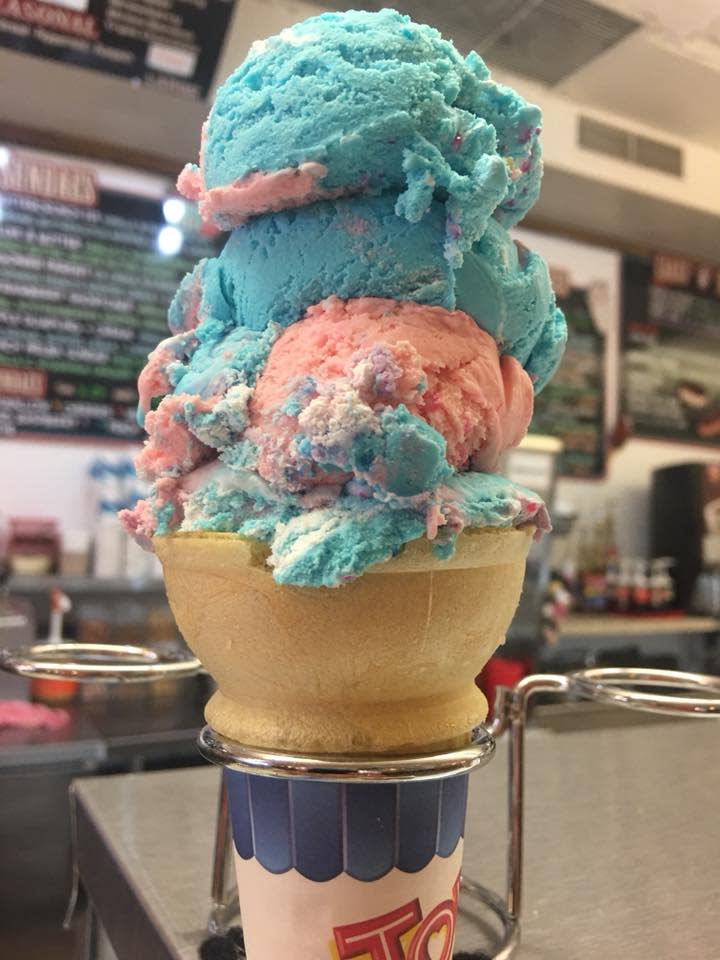 The Ligonier Creamery offers ice cream so tempting it has to be guarded by a fort. Located on the diamond in downtown Ligonier, their homemade ice cream is the best way to treat yourself after shopping or visiting Fort Ligonier. With almost 250 flavors rotating weekly, keep an eye out for seasonal favorites like their pumpkin spice. If you can't decide, their regular chocolate or vanilla are still some of the best ice cream in the area. HappyDog summed the Ligonier Creamery up well on Tripadvisor, praising it for the "delicious ice cream, friendly staff and small town feel."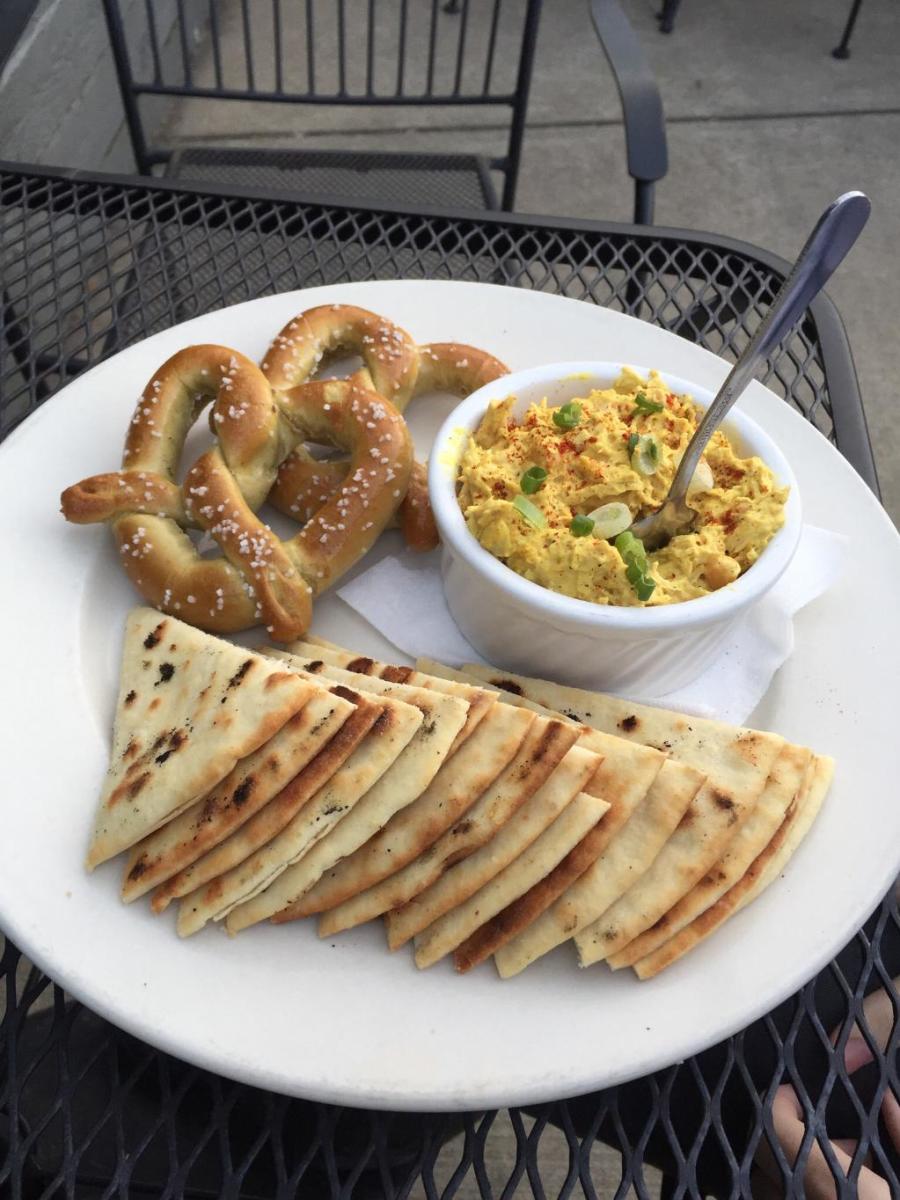 A culinary gem in downtown Greensburg, The Headkeeper is a great place to grab food and drinks before attending a show at The Palace Theatre or whenever you swing through the area. Their tapas menu is sure to please diners of every appetite and palate, from their flash fried calamari to Monte Cristo egg rolls. Plus, with more than 600 beers available, you're sure to find a new favorite to wash it down. As Shannon said on TripAdvisor, The Headkeeper is a "unique dining experience that is interactive and extremely fun."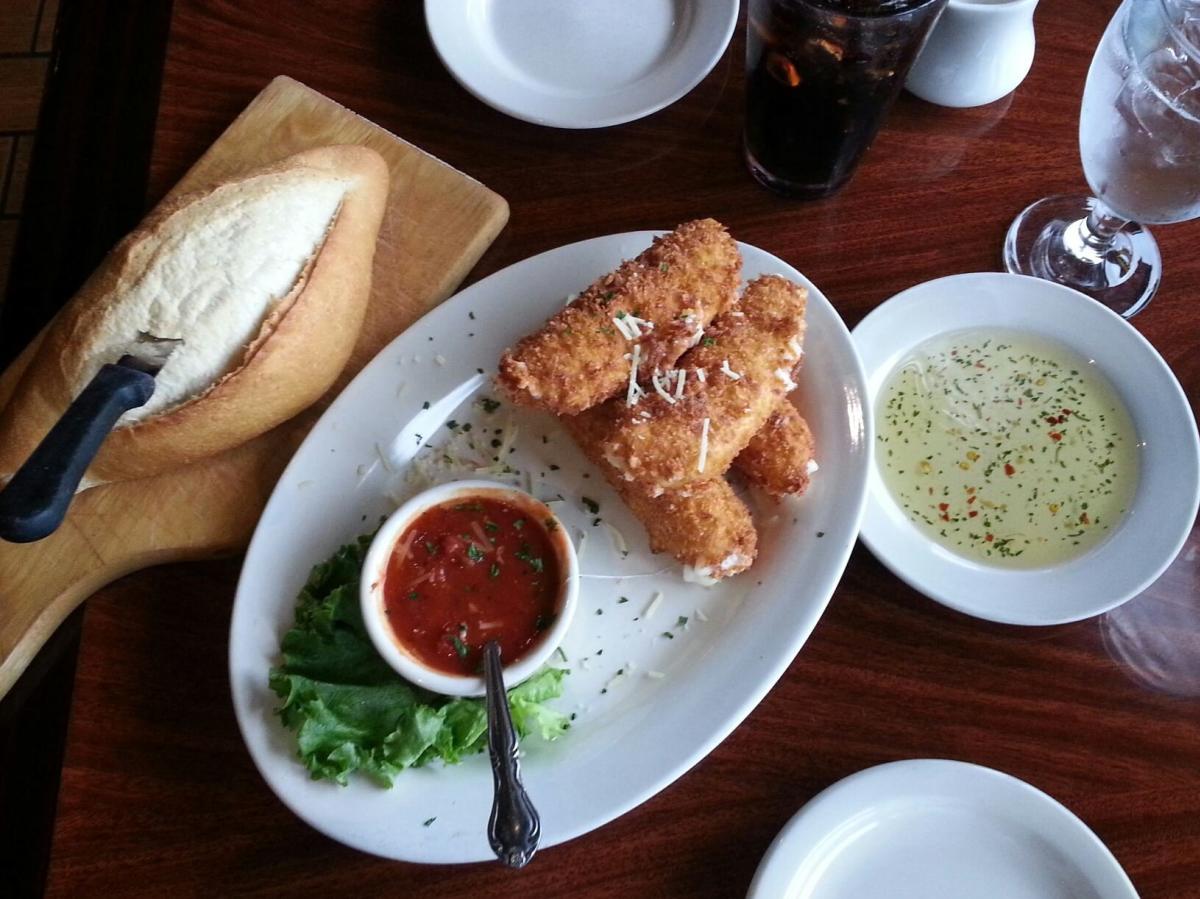 As our culinary tour continues into Fayette County, Caporella's Italian Ristorane brings authentic Italian cuisine and recipes to Uniontown. Located inside a historic train station, Caporella's offers a huge menu from secret recipe wings to their specialty pizza margherita to lots of pasta favorites. You'll want to make sure you include their famous meatballs, which many TripAdvisor reviewers claim are the best in the Laurel Highlands!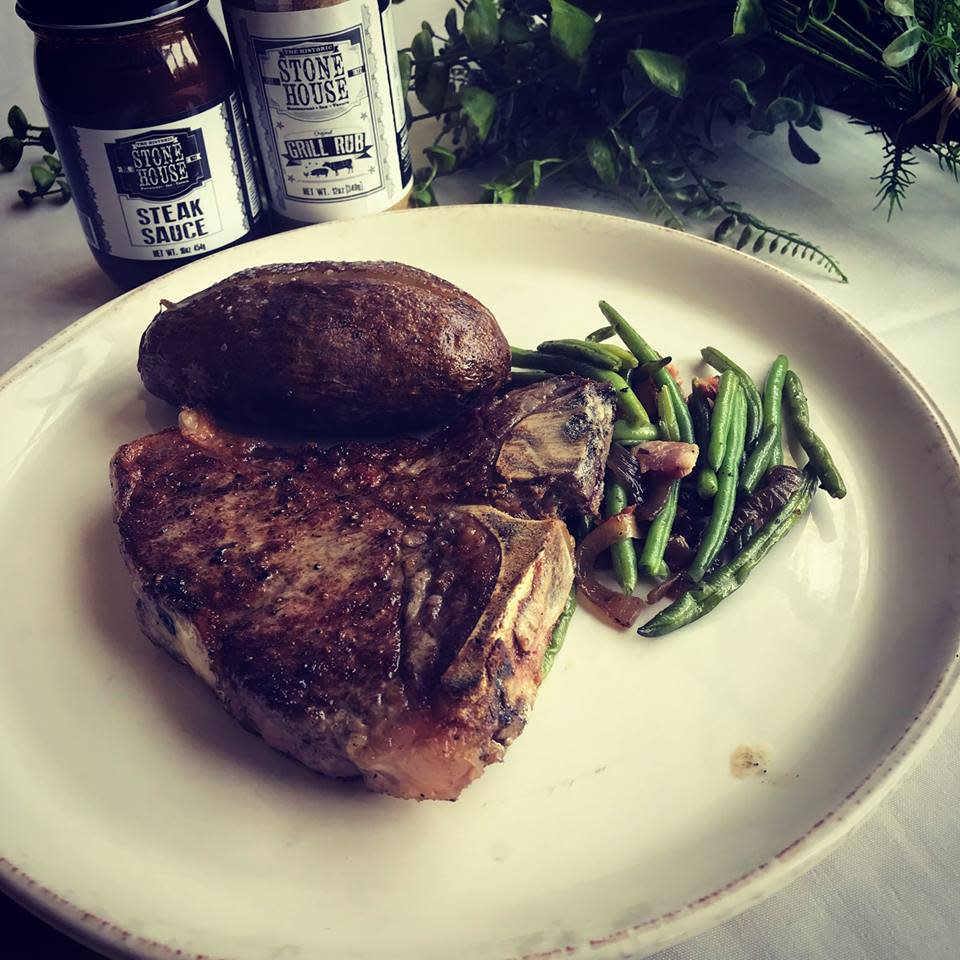 After a busy day exploring Fallingwater and Kentuck Knob, make sure Stone House Restaurant in Farmington is your dinner stop! Chef Jeremy Critchfield, nicknamed the Hunt Chef, cuts each steak, chop and filet by hand and ages it with his patented 35-day dry aging process. Everything off their smokehouse menu can't be missed, and their ribs and brisket are easily the best BBQ in the area. Plus, every day has special features, like Sunday's Stone House Fried Chicken served up with their signature mac n' cheese and coleslaw.
Lautrec at Nemacolin Woodlands Resort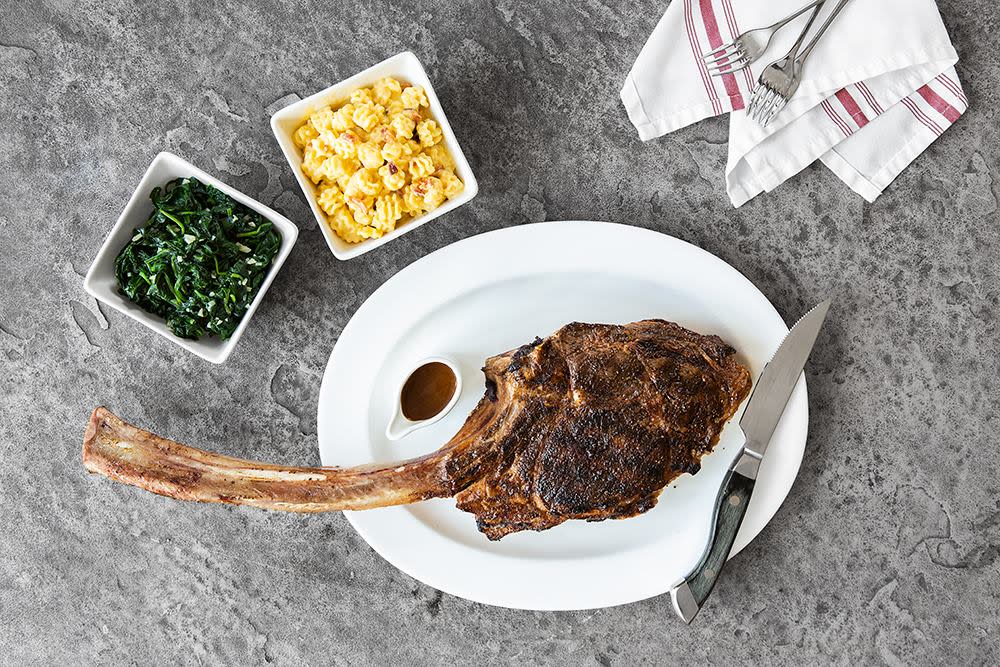 The pinnacle of fine dining the Laurel Highlands, gourmands must check out Forbes Five-Star and AAA Five-Diamond Restaurant Lautrec at Nemacolin Woodlands Resort. One of only 30 restaurants in the world to hold these designations for 10 years, Chef Butterworth and her team work daily to offer an innovate and ever-changing menu with local ingredients. For the best experience and most flavors to sample, you have to try the Prix Fixe menu with options like the black truffle tagliatelle and Jamison Farm lamb chop. As Greeten recommends on TripAdvisor, Lautrec is definitely 5-star for a reason.