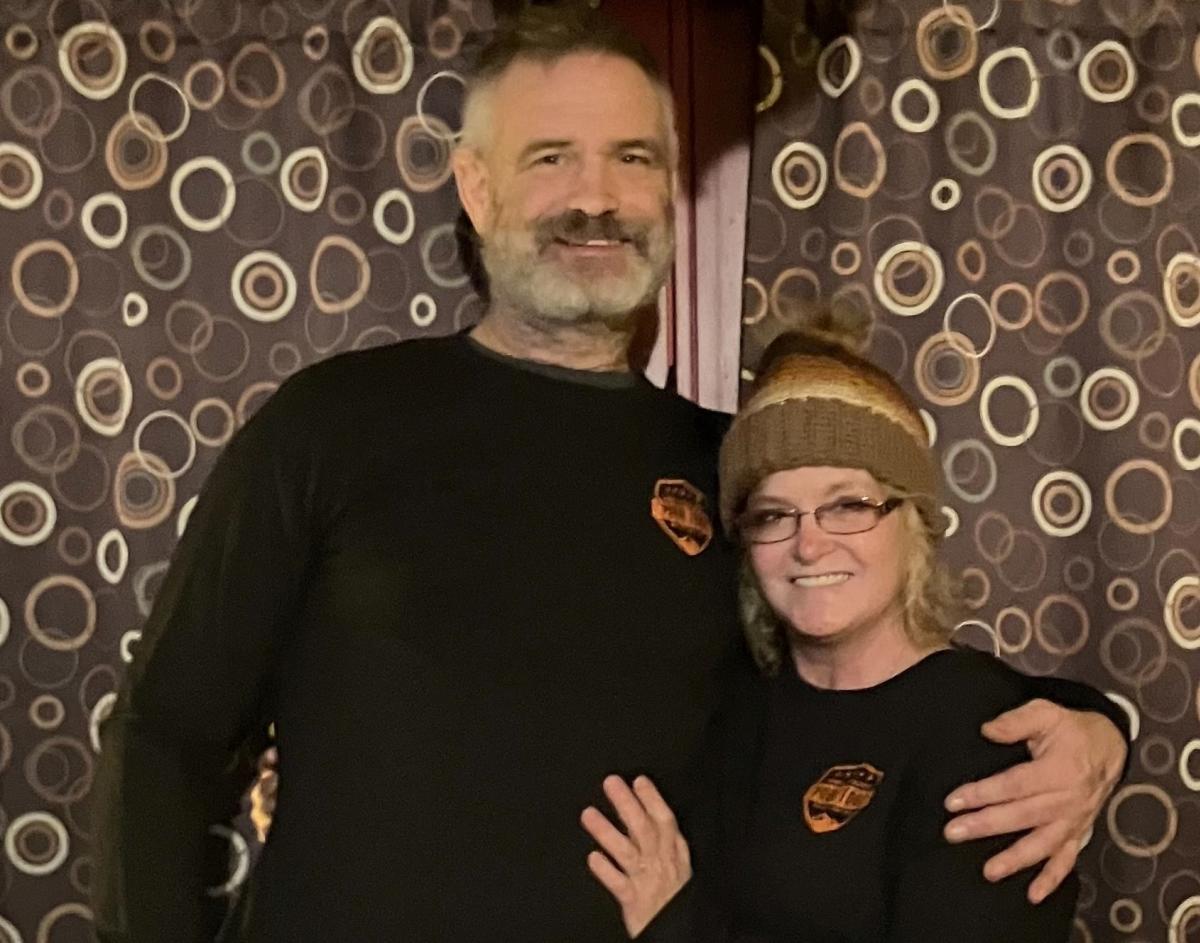 Michele Leighty collected a lot more than stickers during the Laurel Highlands Pour Tour 2.0.
The Bear Rocks native found her true love while visiting craft beverage makers in the region.
"I started doing the tour on my own, going here and there," she recalled, noting that it was a great option for a June 17, 2022, outing that would change her life. "I thought 'What am I going to do on a first date? We're 57 and 55 years old. What do you do that's different?' I thought, 'Let's start doing (Pour Tour 2.0) together.' He likes wine, I like wine, so we started doing this tour together."
Wedding bells in their future
Her first date with Earl Stillwagon, who is originally from Normalville, was the first of many memorable outings on the Pour Tour. They plan to marry in Las Vegas on March 18. And they credit the Pour Tour and GO Laurel Highlands with helping to bring them together – so much so that their Pour Tour passports will hold a special spot in a shadow box that she's creating as a history of their relationship.
"You guys made a couple get married," she said with a laugh.
They now live in Hallton, Elk County, but they still plan to make regular trips to the Laurel Highlands for Pour Tour 3.0, which launched earlier this year and features 48 breweries, wineries, distilleries, meaderies, and cideries in Fayette, Somerset, and Westmoreland counties.
A roadmap to love -- and great craft beverage makers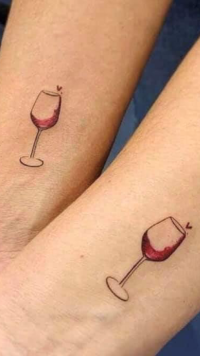 While there is a free Pour Tour 3.0 app that users can download, Leighty and Stillwagon prefer to use the passport book, which is free to pick up at any partner location or at GO Laurel Highlands' office at 113 E. Main St., Ligonier. The app uses GPS to determine the nearest partner location while the book includes a map highlighting each craft beverage maker on the tour.
"We wouldn't have known they even existed if they weren't in that book," Leighty said of many of the locations.
That includes Vin de Matrix, the Rockwood winery that quickly became her favorite stop on the Pour Tour.
"The first time we went to Vin de Matrix, I absolutely fell in the love with the couple that owns the place," she said. "They were all about astrology and connecting. It was like a freaking energy wave went through."
Vin de Matrix is also responsible for Leighty's favorite beverage on the Pour Tour – Beetlejuice Berry, which is a bright and lively blend of cranberry, blueberry, blackberry, and crisp apple.
When Leighty and Stillwagon visited the Rusty Musket in Boswell, the distillery's tasting room wasn't open, but as with each of the other Pour Tour partners, they found the Rusty Musket to be incredibly accommodating.
"They were closed, but the guy was such a doll," said Leighty, who purchased a bottle of Rusty Musket Pickleback. "They didn't have any stickers at the time, but they sent them to us."
Raising a glass to newfound friends
The Pour Tour wasn't initially on Stillwagon's radar, but he fell in love with it as quickly as he did with Leighty.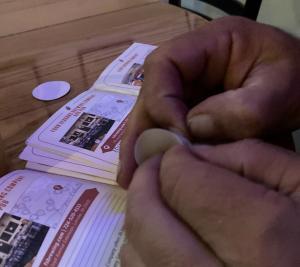 "I wasn't too sure of it, but after going to one of the stops, we talked to a lot of new people," he said. "Everybody had a good attitude. It worked out great."
In addition to tasting the different types of beverages available on the Pour Tour, Stillwagon enjoys the varied atmospheres that he sees at venues across the Laurel Highlands. Some have live music. Others serve outdoor pizza or have food trucks. All make for an enjoyable outing for the couple.
"Sit back, relax, and have a good time. That's what it's about," he said.
Soon, Leighty and Stillwagon found themselves on a quest to visit as many Pour Tour locations as possible. They arranged an overnight stay at a Latrobe hotel and booked Uber rides to visit seven Pour Tour locations during the trip.
The vibe that the couple finds on the Pour Tour partner locations is perfect for them. 
"We don't like the bar scene," Leighty said. "When you go to the wine place, it's someone who wants to chill. We've met so many different people from so many different places that are so nice. It's not just an older crowd. It's a mixed crowd from all places."
Stillwagon believes the Pour Tour can do for other couples what it did for them.
"I think it would help a lot of relationships," he said.